From both a personal and professional standpoint.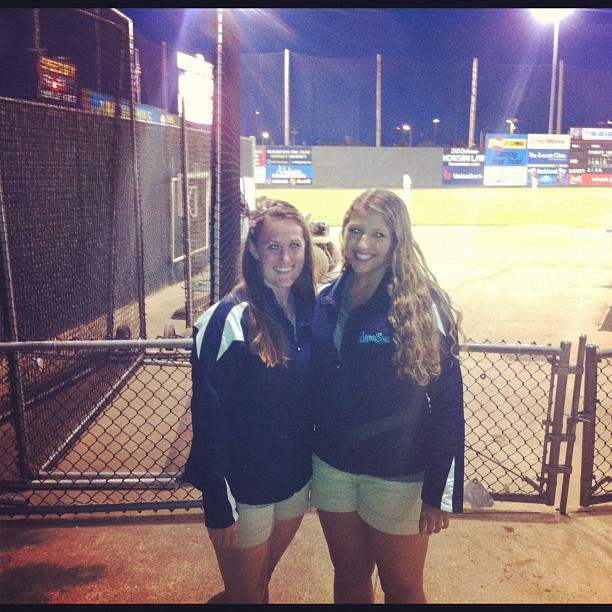 Back in April, when most baseball teams began their 2017 campaigns, 8 teams in the Northwest League and 14 teams in the New York-Penn League watched with envy. They were still two months away from their opening day celebration. Other than having a shorter season than the rest of the minor league classifications, the teams in these Single-A Short Season leagues aren't much different from the rest of the minor league teams.
I was lucky enough to spend two summers interning for teams in the Northwest League-the Everett AquaSox (2012) and Spokane Indians (2013). They were two of the best summers of my life. I quickly learned that it's not always about the play on the field, but about love of baseball and having a good time. Everyone wants to be with the big league team one day, but a stop in the minors is required- even for employees. So what makes short-season baseball so great? Let me tell you…
1. Employment Opportunities
I went to college in Moscow, Idaho-an hour and a half from the nearest city- and wasn't back in Seattle for the summer until mid-May. By then, most jobs in sports, baseball specifically, were filled or non-existent. Short-season baseball gave me the chance to complete internships without missing school and still get the experience I needed and desired. Outside of the front office, the day-of-game staff members were usually high schoolers, teachers, and college students who wanted a summer job. With high schools not out until June, short-season teams give these people a chance to earn money during the summer while working at a pretty cool place.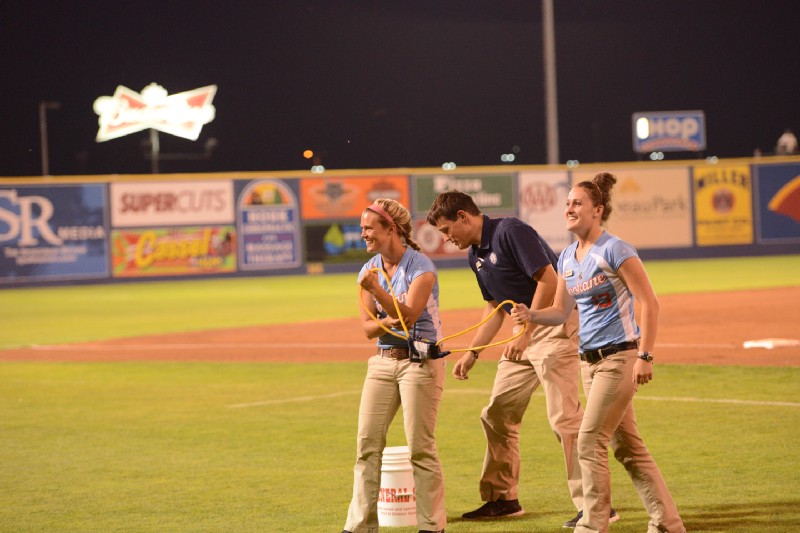 2. You get to see some of baseball's top prospects make their professional debuts…
Most rosters aren't set until three or four days before opening day. Some players are 18 or 19 and in their first or second year of professional baseball. But opening day usually falls around the Major League Baseball draft, and a lot of the remaining roster spots are filled with players just drafted by the parent team. In 2012, the Seattle Mariners sent their first-round pick from that year, Mike Zunino, to Everett.
https://frontofficesports.com/may-promo-spotlight-1cffee926a6f
In 2013, the Texas Rangers sent their first-rounder, Alex "Chi Chi" Gonzalez, to Spokane. I just missed seeing Kris Bryant in 2013 when he was with the Boise Hawks (he hadn't signed yet when the Hawks were in Spokane). Just knowing that some of baseball's top draft picks are around creates a buzz that's hard to describe.
3. At the end of the day, it's a chance to go to the ballpark…
Like most minor league teams, short-season teams are located in small towns and not always close to a major league stadium. These teams can be the life of residents in the town or city. I experienced that first-hand in Spokane, where the average attendance was 5,000 people. Those fans were some of the most passionate fans I've ever seen. Everyone goes to games to have fun, support the local team, and just watch some baseball.
https://frontofficesports.com/may-promo-spotlight-1cffee926a6f
Next time you're in the Northwest or New York-Penn League areas, stop by a ballpark for a game. If you're a college student looking for an internship that starts after school is out, look into teams in these leagues. Both are opportunities you don't want to miss.
---
Front Office Sports is a leading multi-platform publication and industry resource that covers the intersection of business and sports.
Want to learn more, or have a story featured about you or your organization? Contact us today.
If you liked this, click the???? below so other people will see this here on Medium.