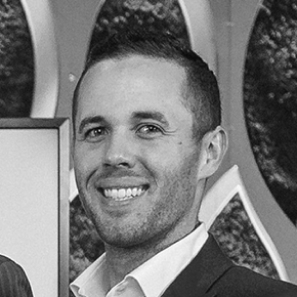 Adam White
Founder & CEO
Adam White is the Founder and CEO of Front Office Sports (FOS), the leading media brand covering the business of sports.
From best-in-class newsletters and social channels to news-driving exclusive reporting, FOS helps millions of business professionals make sense of where sports meets industry.
In 2018, White was recognized as a Forbes 30 Under 30 in the sports category.
White received his B.S. in Sport Administration from the University of Miami and lives in New York City.
Russell Wilde
Co-Founder & COO
As COO and Co-Founder, Russell Wilde is responsible for the day-to-day business operations of Front Office Sports.
Prior to FOS, Wilde held various roles in Strategy, Operations, and Marketing at Thuzio, a sports media and events company that produces a weekly live sports interview show for a Members-only audience, and Julius, a SAAS influencer marketing platform. Wilde started with Thuzio in 2013 as an intern and worked his way up to a senior marketing management role in 2017.
Wilde received his B.S. in Sport Administration from the University of Miami.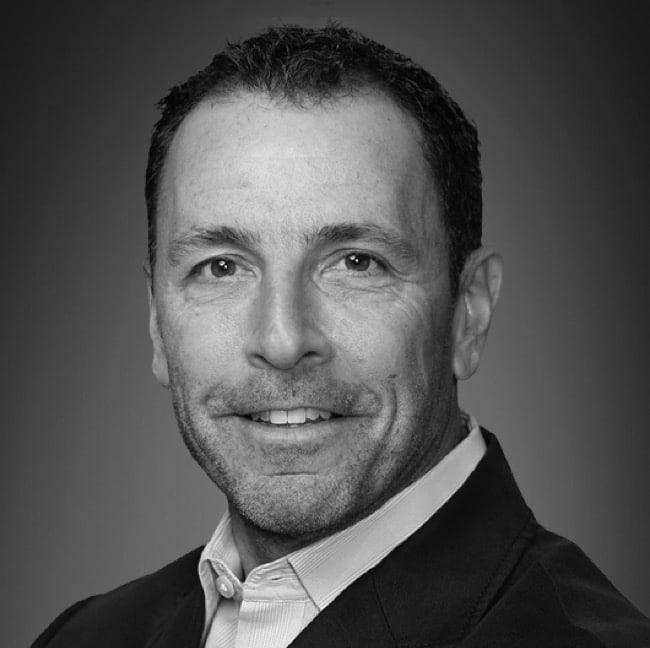 Andrew Budkofsky
Chief Revenue Officer
Andrew Budkofsky is the Chief Revenue Officer at Front Office Sports. Prior to his role here, he was an advisor and consultant helping companies with their go to market sales and marketing strategy. He's been successfully leading organizations with brand partnerships and monetization, across multiple platforms including linear and connected TV, and digital publishing. He has a very strong understanding of the ever changing digital marketplace, and has always maintained a knowledge and connection to the linear television space.
Prior to running his own consultancy through the Pandemic, Andrew was the Publisher and CRO of Rolling Stone where he was charged with leading the transformation and expansion into a digital media brand.
Prior to Rolling Stone, Andrew was the Chief Revenue Officer for Digital Trends, the popular site for news, information and reviews on personal tech; its Spanish-language companion, DT Español and The Manual, an aspirational-living site targeted to males.
Before Digital Trends, Andrew honed his sales expertise through a variety of roles of increasing responsibility working on both linear and digital services, as well as at several start-ups. Past roles include the creation and execution of sales infrastructures for Break Media and earlier led the regional sales teams at television networks like Comedy Central, truTV and USA Cable Network, as well as digital organizations like Microsoft. Andrew's career began on the agency side, managing media buying and placement for key clients including the U.S. Marine Corp and Pfizer during his tenure at J. Walter Thompson.
A native of Rockland County, New York, Andrew is a graduate of Boston University. He and his wife have two children and reside in Boca Raton, FL where – in his free time – he has mastered the art of the three putt.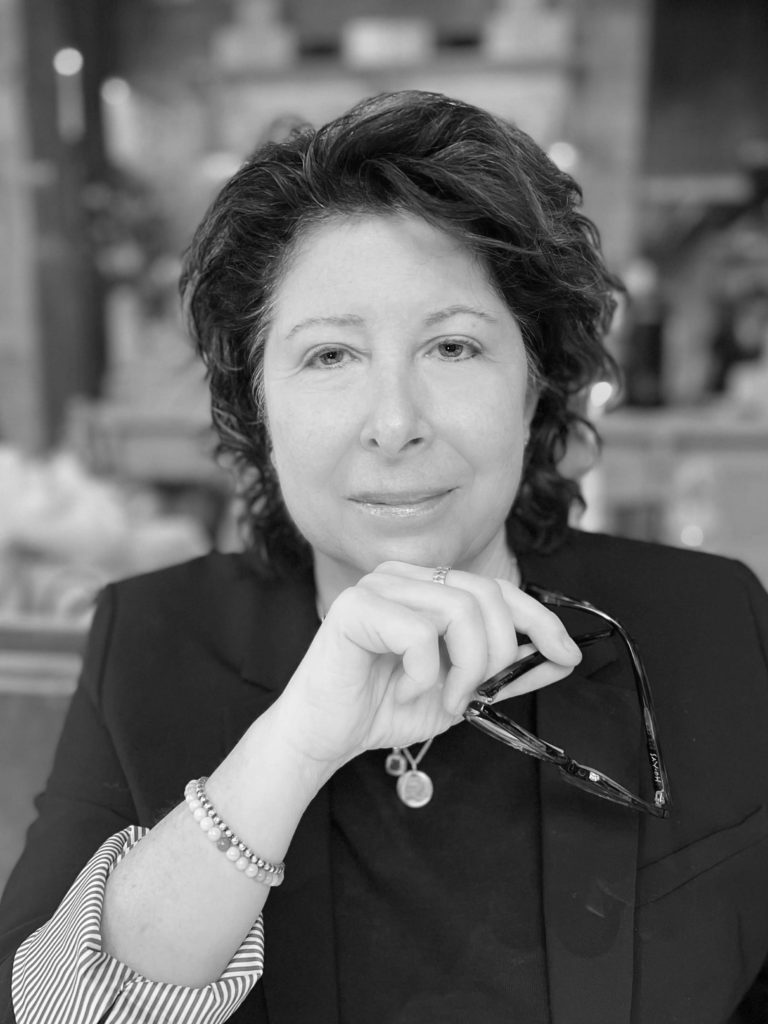 Lisa Granatstein
Chief Content Officer
Lisa Granatstein is the Chief Content Officer at Front Office Sports. Prior to joining FOS, Lisa was Chief Content Officer of Adweek, a leading media and events company for brand marketers. An award-winning journalist, she is also the creator and former host of The Most Powerful Women in Sports livecast and podcast.
Before joining Adweek, Lisa was the editorial director of Mochila, an early-stage content discovery platform. Previously, she spent several years covering media's digital transformation as a reporter and editor for Mediaweek. Lisa also was a reporter for Time magazine and an editor of its tech spinoff Time Digital.
Lisa has appeared as a media and marketing expert for numerous outlets, including Today show, Good Morning America, CNN, CNBC and Fox News.
A native of Canada, Lisa is a graduate of the University of Western Ontario, University of Toronto and the Columbia University School of Journalism. She lives in New York City with her wife, teen son, goldendoodle and a closet full of Jordans.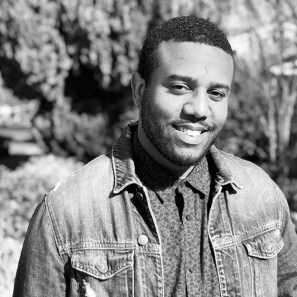 Ernest Baker
Editor-in-Chief
Ernest Baker is the Editor-in-Chief at Front Office Sports, leading editorial across the business.
Before joining Front Office Sports in late 2020, Baker helped lead social media strategy at NBA 2K and worked as vice president of editorial at music startup UnitedMasters where he executed content partnerships with Apple and the NBA.
Baker got his start in media at Complex after studying as a honors accounting major at the University of Illinois at Urbana-Champaign.
He's written for publications like Rolling Stone and Billboard, and worked in advertising on both the brand and agency side for companies ranging from Beats by Dre to Netflix.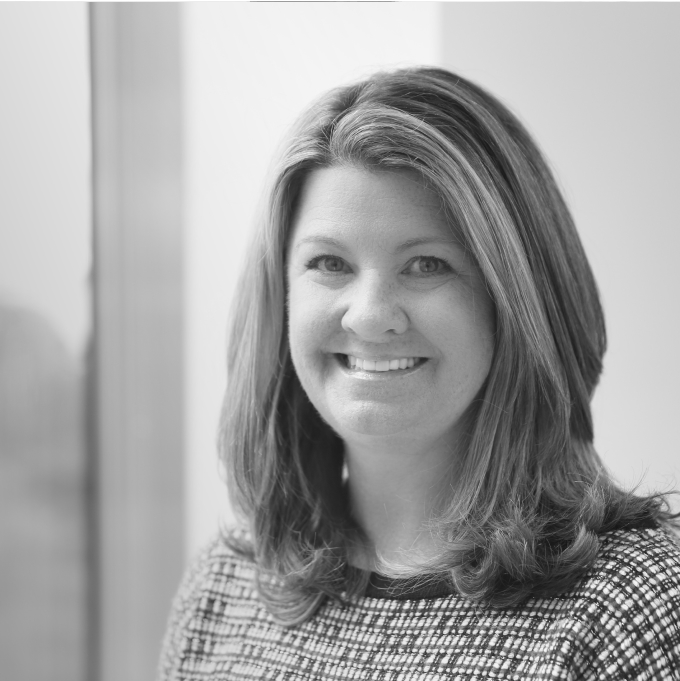 Stephanie Connolly
SVP, Integrated Marketing
As SVP, Integrated Marketing for Front Office Sports, Stephanie leads the Partnership Marketing team responsible for ideating and executing all partner programs, branded content and events.
Prior to Front Office Sports, she was principal of SC Marketing, a consulting business specializing in brand strategy, creative services, digital and social media for B2B and B2C clients. Stephanie spent over a decade at Meredith Corporation in various leadership roles, including Vice President, Marketing Solutions for the National Media Group, where she led the ideation and activation teams responsible for developing integrated solutions that tapped into the company's portfolio of assets.
Throughout her career, she has held marketing roles at Golf Digest as well as Condé Nast's GLAMOUR and GQ. Stephanie sits on the Board of The 1,000 Dreams Fund, a non-profit that provides scholarships and mentoring services to young women in need.
She holds a B.S. in Business Administration/Marketing from the University of Delaware.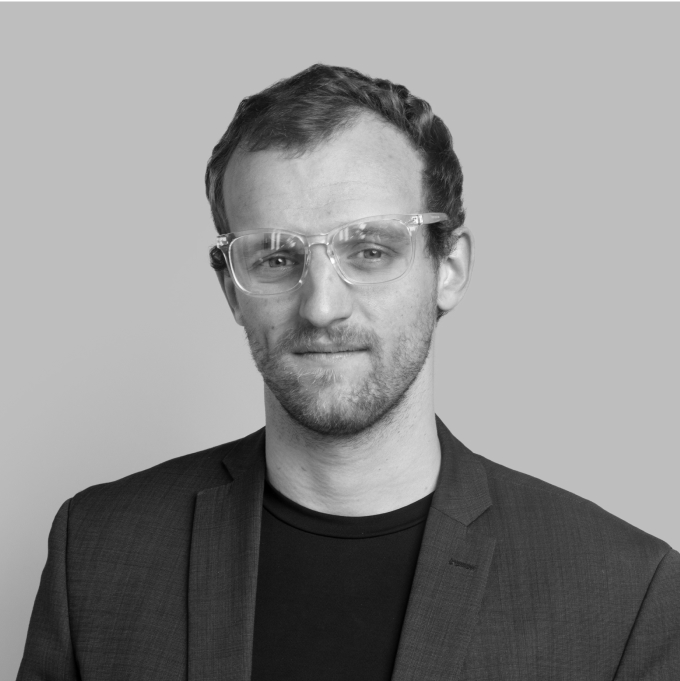 Edgar Walker
VP, Audience Operations and Analytics
Edgar Walker is the VP, Audience Operations and Analytics, overseeing the Front Office Sports audience growth efforts while leading analytics and product efforts across the organization.
Prior to joining FOS in early 2020, Walker was the founder and principal of The Gameplan Group, a niche sports media advisory and investment firm in Denver, Colorado. He previously spent three years at Bleacher Report as the lead analyst for the B/R App, building comprehensive strategies around user engagement, retention, and personalization. During his time at B/R, the app reached all-time highs in active users and set industry highs for per-user engagement figures.
In 2014, Walker operated a boutique sports and digital marketing firm, Surge4 Marketing, after founding — and later selling — a basketball events and media business in his home state of Maryland.
An alumnus of UNC-Chapel Hill, Walker is a Baltimore native currently living in Denver.
Shirra Preval
VP, People Operations
Shirra Preval is the VP, People Operations at Front Office Sports.
Shirra leads and manages all efforts related to the employee experience and culture at Front Office Sports. This includes sourcing talent and managing the recruiting operations, onboarding new hires and helping set them up for a successful career at FOS. Shirra also serves as a close business partner to the leadership team, curating the best employee experience through engagement, growth and development, and other culture related programs and initiatives.
Prior to Front Office Sports Shirra worked at Comcast in the executive recruiting and talent management space, where she played an integral role in hiring and onboarding over 200 leaders and managing talent management processes for the global enterprise.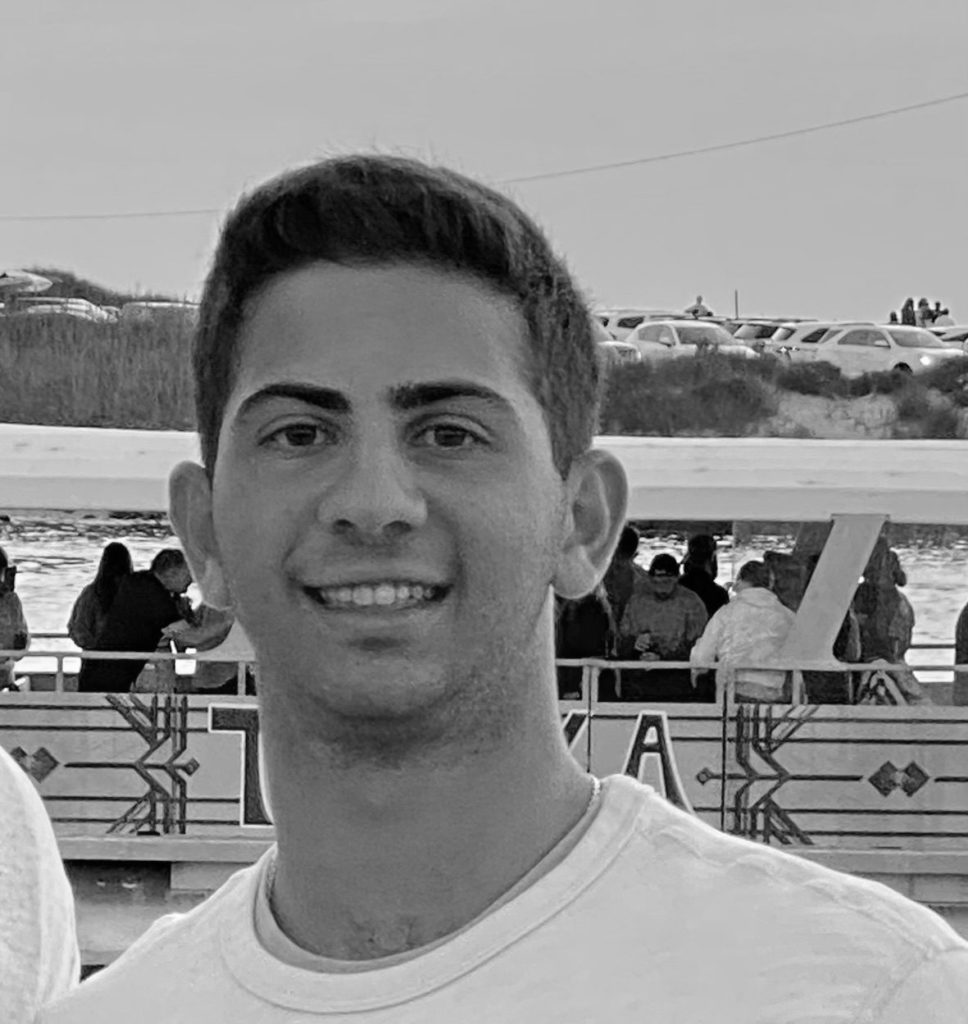 Ben Alfano
Brand Partnerships & Integrated Marketing Intern
Ben Alfano is a rising senior at Syracuse University. He is majoring in Broadcast and Digital Journalism at the Newhouse School of Communications and minoring in Sport Management at the Falk School.
Prior to interning at Front Office Sports, he spent a summer interning for the New York Boulders, a minor league baseball team near his home.
Ben is from Demarest, New Jersey. He has a passion for sports and enjoys writing about them too. In his free time, he loves playing golf and watching sports, especially the Yankees and Knicks (although the Knicks can be tough to watch at times).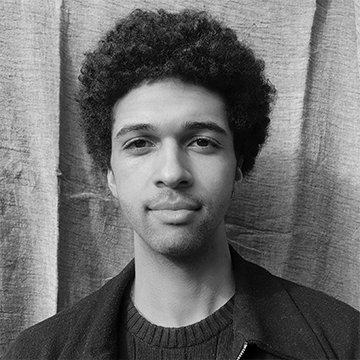 Alex Brooks
Creative Director
Alex Brooks is the Creative Director at Front Office Sports, responsible for overseeing the design and visual presentation of Front Office Sports' brand and content.
Brooks previously worked as a Designer at PSFK, a boutique consulting firm in the retail and consumer trend space.
He received his B.A. in Advertising with a concentration in Art Direction from Temple University and currently lives in New York City.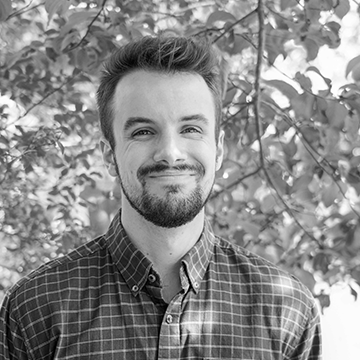 Mason Burgin
Social Media Manager
Mason Burgin is the social media manager at Front Office Sports, managing the day-to-day execution of FOS's social strategy across all digital platforms.
Prior to Front Office Sports, Mason worked with the New Orleans Saints & Pelicans, coordinating day-to-day creative and gameday assets.
Mason graduated from the University of Tennessee with a B.A. in Communication. He also interned in the Athletics department and worked as an NFL LCC for the Tennessee Titans.
He currently lives in Nashville, TN.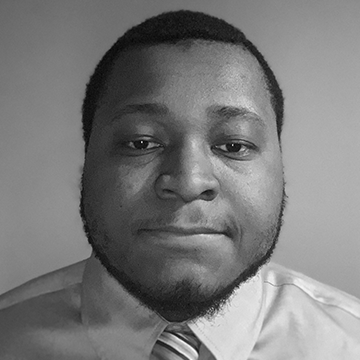 Justin Byers
Writer
Justin Byers is a Writer for Front Office Sports.
Byers previously worked at FanSided as an NBA writer and the Indianapolis Star as Sports News Clerk.
Byers received his B.A. in Political Science from Emmanuel College and M.A. in Sports Journalism from Indiana University-Purdue University of Indianapolis.
He currently resides in Indianapolis.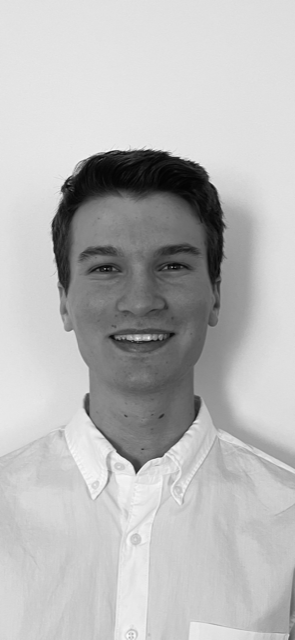 Alec Byron
Manager, Brand Partnerships
Alec is a Manager for Brand Partnerships at Front Office Sports.
Before joining Front Office Sports, Alec spent two years at Criterion Management, an industry-leading external private wealth and financial advisor recruiting firm, working with companies such as Wells Fargo, Raymond James, and RBC.
Alec earned a bachelor's degree in Marketing from Tulane University and currently lives in New Jersey.
Amanda Christovich
Reporter
Amanda Christovich is a reporter and writer for Front Office Sports. Her work has previously appeared in The Wall Street Journal and USA TODAY.
Christovich received a B.A. in English from Georgetown University and a M.S. in Journalism from Columbia University. She currently lives in New York City.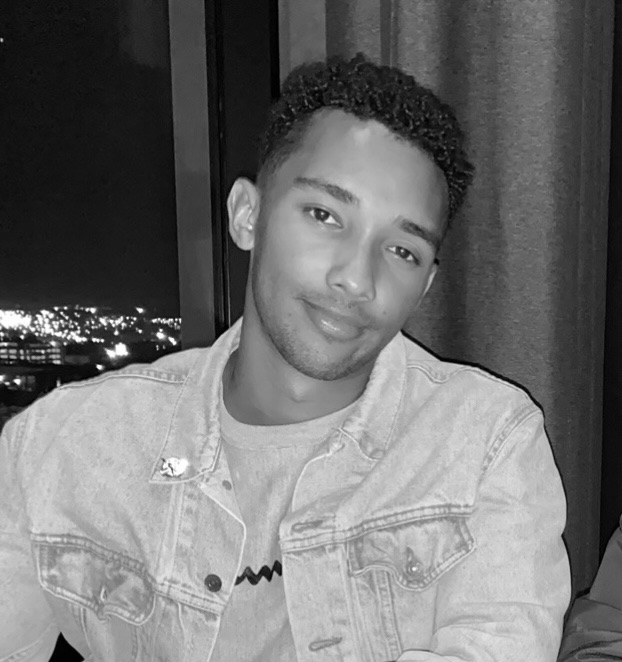 Pierson Cooke
Data Intern
Pierson Cooke is currently obtaining a master's degree from the University of Notre Dame where he is studying Business Analytics with a concentration in Sports Analytics.
He spent a summer working at Google prior to interning at Front Office Sports.
A Detroit native, he received his BA from Vanderbilt University where he played football for four years. He enjoys going to local sporting events and waking up early on weekends to watch Premier League matches.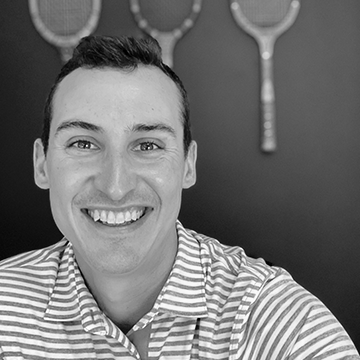 Dan DeMonte
VP, Brand Partnerships
Dan DeMonte is a VP, Brand Partnerships at Front Office Sports where he works directly with brands and their agencies to develop holistic advertising partnerships across the FOS ecosystem.
Prior to Front Office Sports, he held similar positions for major national publishers such as U.S. News & World Report and Ziff Media Group. With a sports journalism degree from Penn State University, his career started in Minor League Baseball before spending 4 years at The Media Kitchen in New York planning national advertising campaigns.
He lives in Maplewood, NJ with his wife and two kids. Despite his 20 handicap, he still pretends he's on the PGA tour on weekends.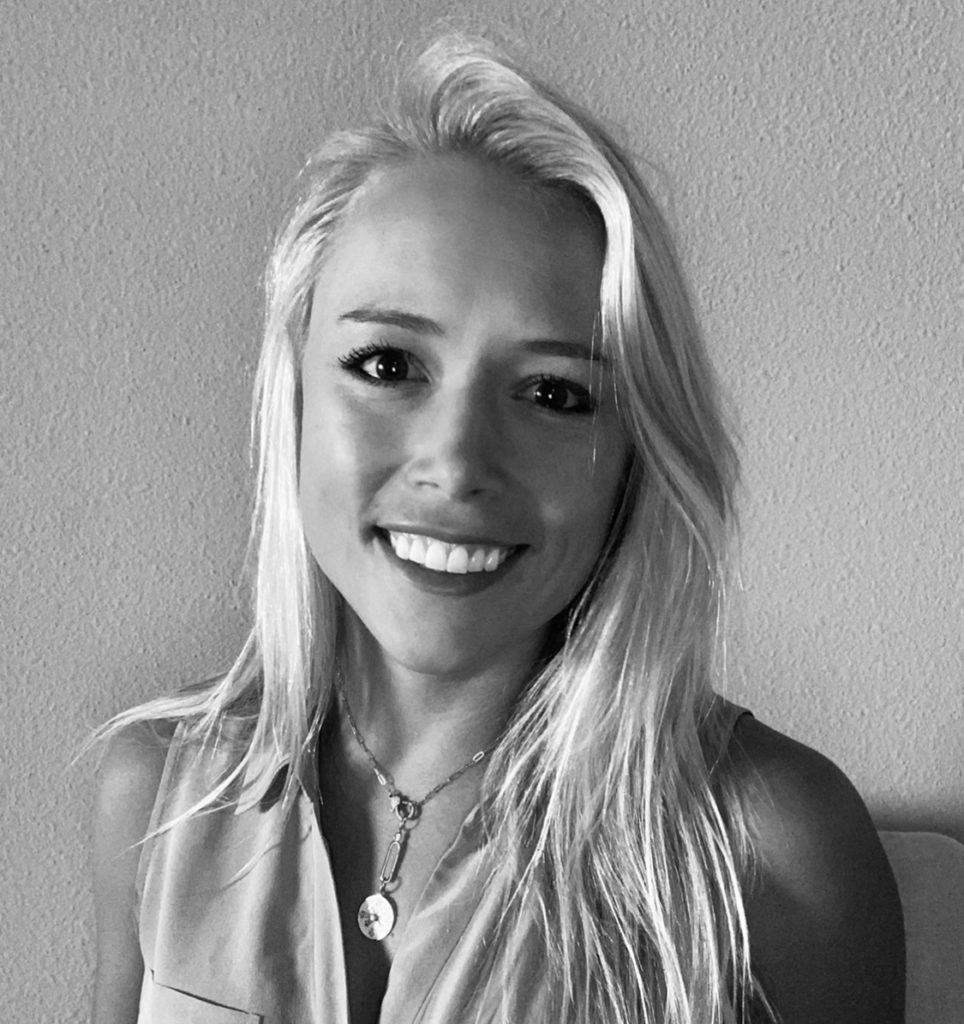 Elyse Ensor
Audience Analyst
Elyse Ensor is the Senior Audience Analyst at Front Office Sports,
Prior to joining FOS, Elyse was a Business Strategy Analyst for Austin FC, Major League Soccer Team in Austin, TX.
An Atlanta native, she received her BBA from the McCombs School of Business at the University of Texas and has been in Austin since.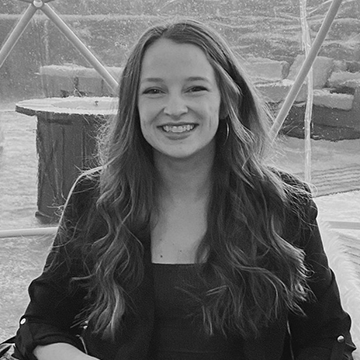 Abigail Gentrup
Writer
Abigail Gentrup is a writer for Front Office Sports. Gentrup previously worked in the Corporate Communications department at TD Ameritrade and spent time as an intern for NBCUniversal and Union Pacific.
She received her B.A. in Journalism in 2018, studying Advertising and Public Relations at the University of Nebraska-Lincoln, and is currently working on her M.B.A. at the University of Wisconsin-Whitewater.
Gentrup works out of Kansas City, MO.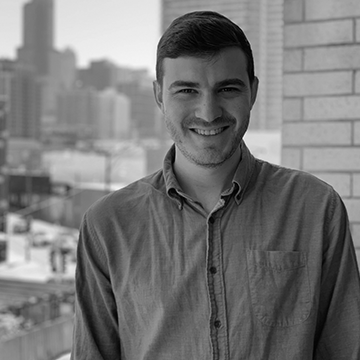 Doug Greenberg
Writer
Doug Greenberg is a writer for Front Office Sports. Before Front Office Sports, Doug wrote for the Premier Lacrosse League and RotoWire, and did video work for VSiN, Big Ten Network, and Stadium.
He earned a BA from the University of Wisconsin – Madison and an MS in Journalism from Northwestern University – Medill.
He lives in Chicago.
Nadia Houneini
Social Media Intern
Nadia Houneini is a rising senior at California State University San Marcos. She is majoring in Political Science and double minoring in Philosophy and Spanish.
In addition to interning at Front Office Sports, she works for the Nashville Sounds, the minor league affiliate of the Milwaukee Brewers.
Nadia is a San Diego native with an unparalleled love for Colorado sports. She is devoted to cheering on the Nuggets, the Broncos, the Avalanche, and her hometown's Padres. When she's not celebrating a Colorado championship, Nadia can be found hiking or in front of the camera creating sports content.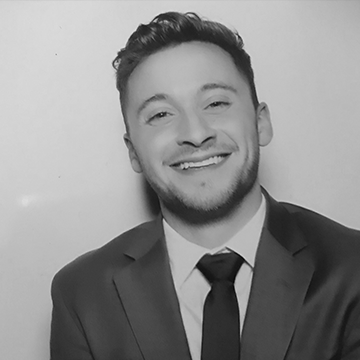 Jeff Jarboe
Manager, Integrated Marketing
Jeff Jarboe is a Manager of Integrated Marketing at Front Office Sports.
Jeff came to FOS from Meredith Corporation, where he spent three years working as the Marketing Coordinator for the Southern, Coastal and Midwest Living brands. Prior to Meredith's acquisition of Time Inc. in Spring 2018, Jeff served as Sales Assistant, working across categories on brands such as People, Entertainment Weekly, TIME, Golf and Sports Illustrated.
Jeff received his B.A. in Sports Journalism and Communications from the University of Connecticut. He lives in Hoboken, N.J., where he enjoys watching his New York Jets let him down on Sundays.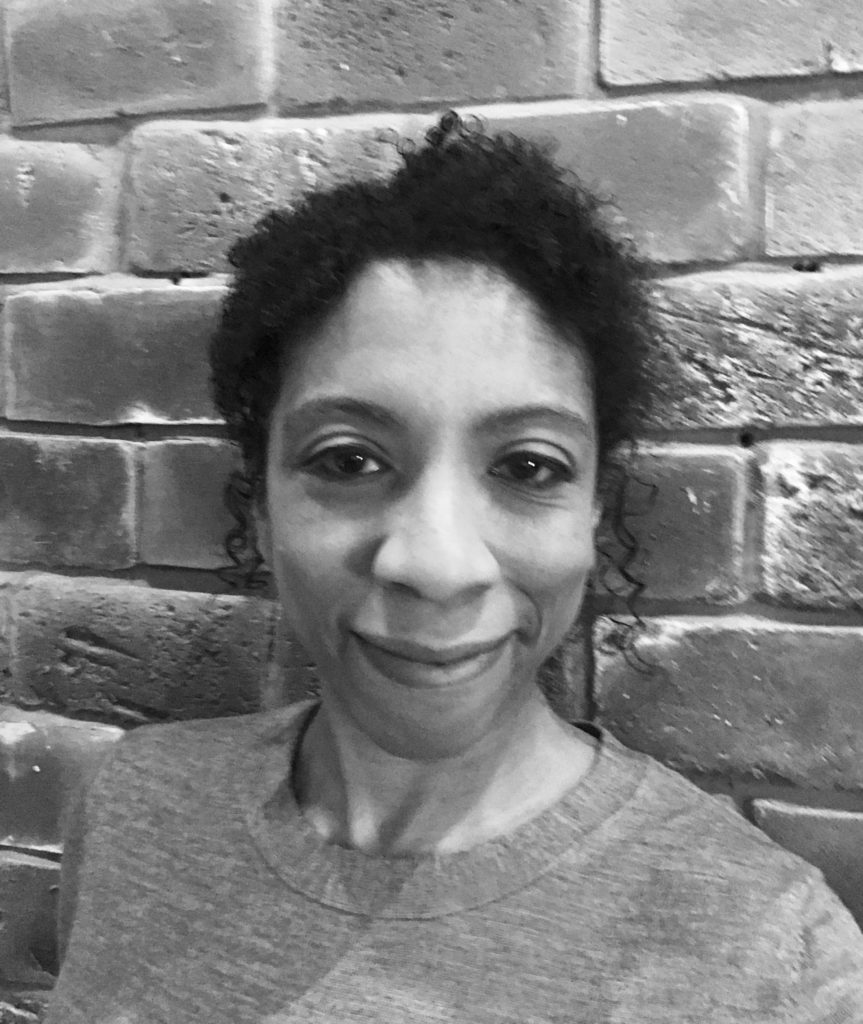 Andrea Kelly
Manager, Ad Operations
Andrea Kelly is Ad Operations Manager at Front Office Sports. Prior to joining FOS, Andrea was Ad Operations Manager at Golf Magazine, coordinating digital campaigns across a variety of platforms and introducing new revenue streams to maximize inventory and campaign performance. Prior to her time at Golf, Andrea worked as an ad operations manager with Business Insider.
Andrea has a BS in FIlm and Television from Boston University and currently lives in New Jersey.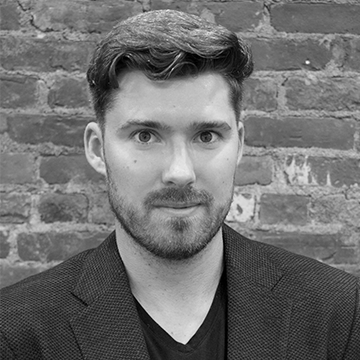 Liam Killingstad
Director, FOS Pro
Prior to joining Front Office Sports, Killingstad spent 3 years as an Investment Banking Associate at Goldman Sachs in the Energy Technology and Infrastructure group.
While at Goldman Sachs, Killingstad advised clients on equity and debt financings, project finance, M&A, and conducted various forms of industry research. Killingstad has also run an independent consulting practice providing research and diligence services to angel investors and family offices since 2019.
Killingstad received a dual BA/BS in Finance and Economics from Case Western Reserve University where he was a four-year varsity baseball player. He is a German native currently residing in NYC.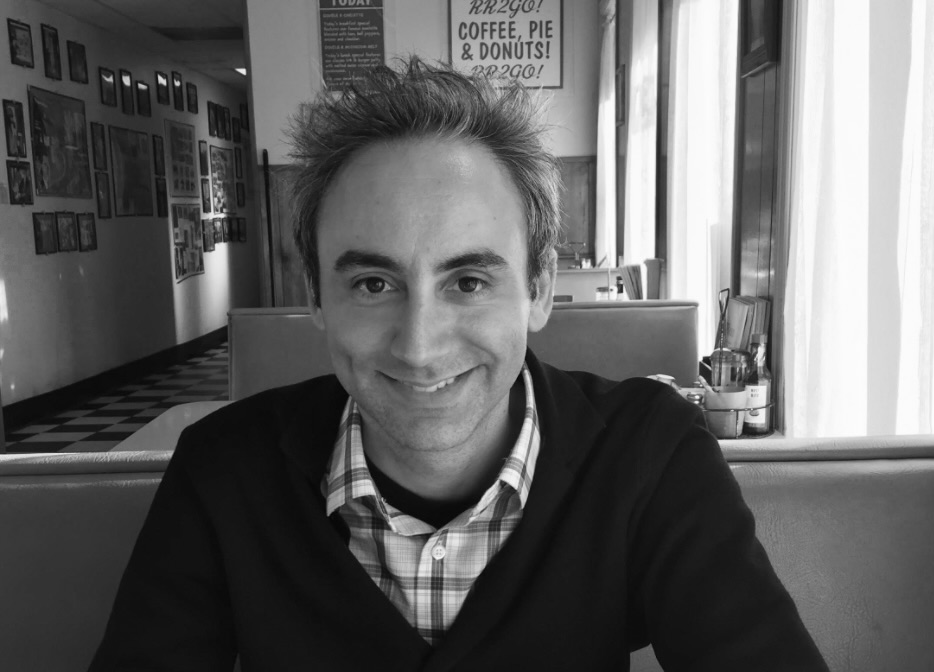 Brian Krikorian
Editor
Brian Krikorian is an Editor at Front Office Sports.
He edits daily newsletter Front Office Sports Scoreboard, which covers the intersection of sports and business, in addition to editing across all other newsletters, breaking news items, and long-form articles.
He previously worked at Bleacher Report as Editor/Head Video Copy Editor, as well as a Writer/Editor for 25YL. He graduated from Boston University's Film & Television program and lives in New York.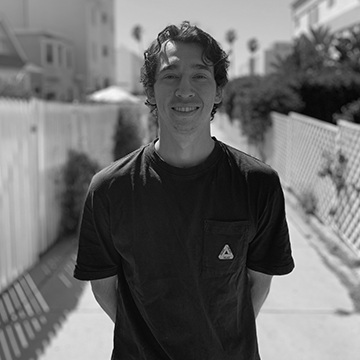 Will Loewenthal
Senior Manager, Brand Partnerships
Will Loewenthal is a Senior Manager of Brand Partnerships at Front Office Sports.
Loewenthal previously worked for Future Media Group, a design-oriented media company and publisher with industry-leading properties that included Surface Magazine, W Magazine, and Watch Journal.
Loewenthal received his B.A. in Economics from the University of Indiana at Bloomington and currently splits time between San Francisco and New York.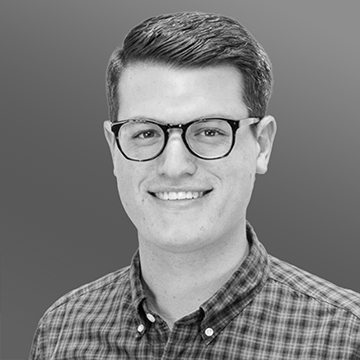 Kyle Martin
Associate Manager, Growth & Audience Operations
Kyle Martin is a Growth Marketer at Front Office Sports.
Martin previously worked at Legends Global Merchandise and the Columbia Fireflies.
Martin received a Bachelor's Degree in Sport Marketing and Management from Indiana University and lives in Indianapolis, Indiana.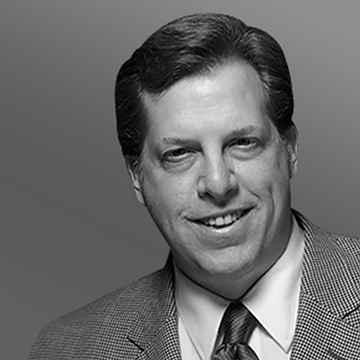 Michael McCarthy
Senior Reporter
Michael McCarthy is an award-winning Senior Reporter for Front Office Sports.
McCarthy has won both Best News Story and Best Project Reporting from Associated Press Sports Editors (APSE).
His stories have appeared in the New York Times, Sports Illustrated, USA TODAY, CNBC, The Wall Street Journal, Sporting News, Newsday, Adweek, and the official publications of the Super Bowl, National Baseball Hall of Fame, and National Basketball Retired Players Association.
Four-time national award-winning journalist. Winner of one of Time magazine's 25 Best Blogs for "Game On" in 2012.
McCarthy has appeared as a commentator on everything from CBS This Morning, NBC's Today show and Fox & Friends to ESPN, CNBC, CNN, NPR, and the BBC.
He's planned and moderated industry panels at the Cannes Advertising Festival, LEADERS, Hashtag Sports, Doha GOALS and American Association of Advertising Agencies and BSM Summitt.
McCarthy also serves as a part-time Journalism Professor at Rutgers University. He lives in New Jersey with his wife and children.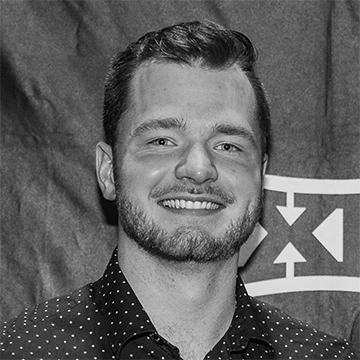 Jeremy O'Brien
Social Media Editor
Jeremy O'Brien is the Social Media Editor at Front Office Sports, executing daily social strategy across various digital platforms.
Prior to joining FOS in July 2021, O'Brien spent three years in social media and communications in college athletics at Texas Tech University. He also spent two years as a baseball analysis and social media intern for the Toledo Mud Hens, Triple-A affiliate of the Detroit Tigers.
An Ohio native, he received his B.S. in Business Management from Miami University. He currently resides in Lubbock, Texas.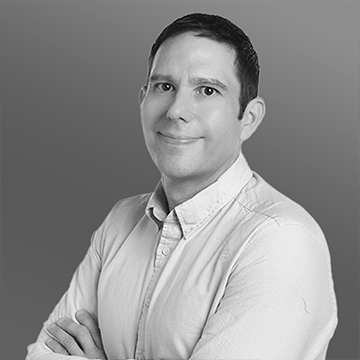 A.J. Perez
Senior Reporter
A.J. Perez is a senior reporter for Front Office Sports. He has spent more than a decade as a national sports writer at various outlets, including USA TODAY, FoxSports.com, CBSSports.com, and AOL Sports.
Perez, a native of the Garlic Capital of the World (Gilroy, Calif.), attended San Jose State and resides in Northern Virginia.
Paul Pirotta
Vice President, Brand Partnerships
Paul Pirotta is a Vice President of Brand Partnerships at Front Office Sports.
Paul is a veteran in the brand partnerships space, previously working for top digital publications and leading sales efforts at HotNewHipHop & HYPEBEAST.
Paul received his B.A. in Corporate Communications from Baruch College. Although Paul was born, raised and still currently resides in New York, he bleeds purple and gold and is a Los Angeles Lakers die hard fan!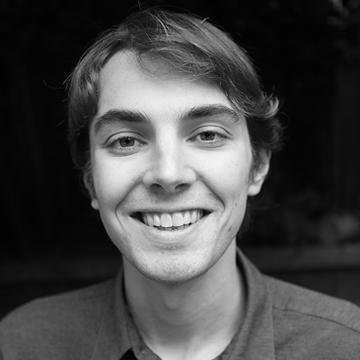 Owen Poindexter
Senior Writer
Owen Poindexter is a Senior Writer for Front Office Sports.
Previously, he wrote for Wired, The Athletic, Slate, Forbes, The Hardball Times, and many more.
Poindexter has a BA from Oberlin, and an MFA from Mills. A Brooklyn transplant, he has lived in Berkeley for 12 years.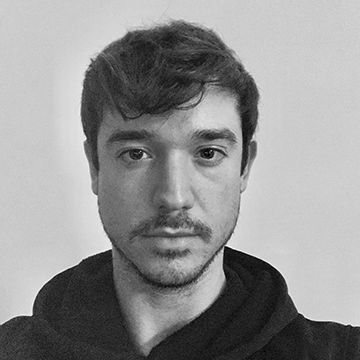 Peter Richman
Managing Editor, News + Features
Peter Richman is a Managing Editor at Front Office Sports.
He assists with the brand's content strategy and manages a team of writers on Front Office Sports Scoreboard, which dives into the numbers and trends behind the biggest stories in sports.
He was previously an Editor at Bleacher Report, spending several years in the Copy and Quality departments. He is an alumnus of Claremont McKenna College and a New Rochelle native, who currently lives in New York.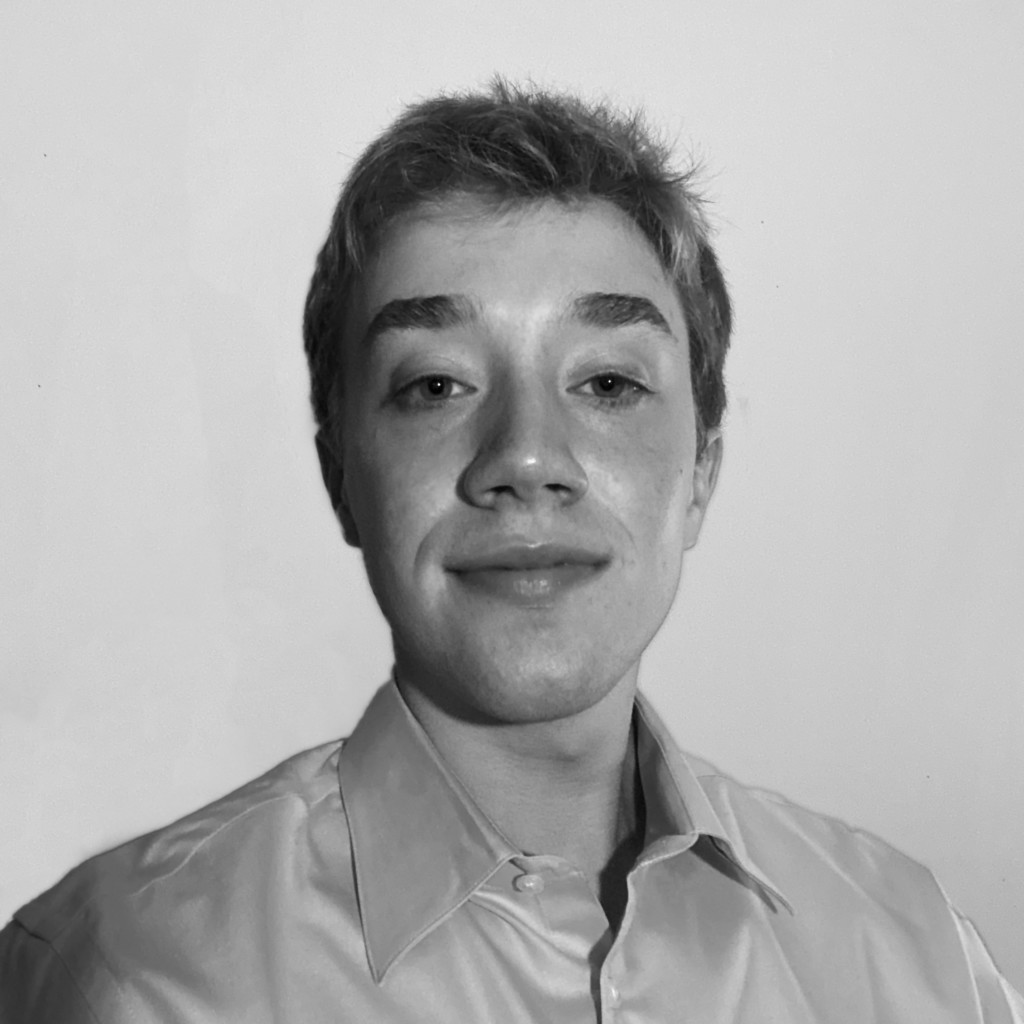 Ethan Sabini
Social Media Intern
Ethan is a hard-working and creative senior at the University at Albany, SUNY. Majoring in Business Administration with a concentration in Management and Marketing. Planning on graduating a full year early to pursue a Business Masters Degree concentrated Information Sciences and Business Analytics.
Ethan has years of experience in digital media and sports marketing fields. Embraces challenges with open arms while looking to learn in any way possible.
Alison Safir
Account Manager
Alison is an Account Manager at Front Office Sports.
Alison came to FOS from Everyday Health Group, where she was working in digital as an Account Coordinator. Prior to EHG, Alison worked on the agency side at Horizon Media for 2.5 years working with clients such as FanDuel and Peloton.
A Buffalo native, Alison received her B.S. in Exercise Science at Canisius College. She currently lives in NYC and can finally enjoy (most) football Sundays now that the Bills are good.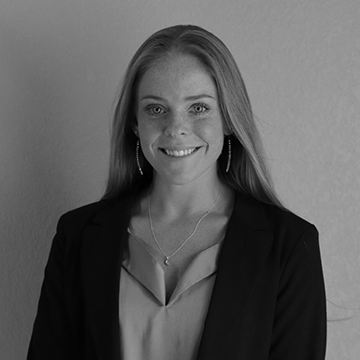 Madison Shane
Coordinator, Integrated Marketing
Madison Shane is a Integrated Marketing Coordinator at Front Office Sports. Prior to joining FOS, Madison worked at Fanatics as the Corporate Sponsorship Coordinator, where she assisted with MLB and NFL sponsorship deals.
Madison received her B.B.A in Business Management with minors in Sport Management, Marketing, and Economics from the University of Illinois at Springfield, where she was also an inaugural member of the university's Cross Country and Track and Field teams.
Madison continued her education at the University of South Florida as a member of the Vinik Sport and Entertainment Program, earning her M.B.A in Sport Business and her M.S in Sport and Entertainment Management.
Madison currently resides in Tampa, Florida – the city of champions.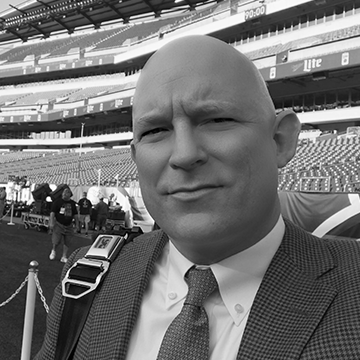 Matthew Tabeek
Managing Editor, Newsletters
Prior to joining Front Office Sports, Matthew Tabeek was the digital managing editor for the Atlanta Falcons, where he created, planned, and implemented the editorial content strategy for four seasons.
As the 'voice of Falcons fans,' he also wrote columns, features, and stories and hosted a podcast.
Tabeek held a number of different positions during a six-year run at CBS Sports, overseeing NFL content, managing a team of reporters and columnists, and running point during big events like the Super Bowl.
Tabeek has worked at a handful of newspapers, including the Cincinnati Enquirer and Fayetteville Observer, and has won several state press awards for his writing and work as an editor.
Tabeek graduated from West Virginia University with a degree in journalism and was a graduate assistant at Marshall University. He's married and the father of three – a model, a musician, and a college student.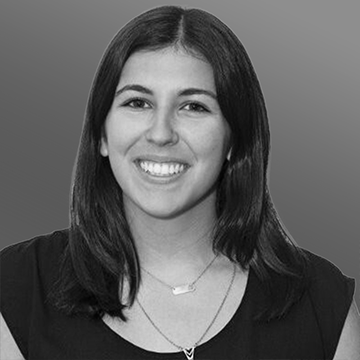 Lauren Tolila
Director, Integrated Marketing
Lauren Tolila is a Director, Integrated Marketing at Front Office Sports, overseeing the day-to-day execution of all partner programs and branded content.
Tolila was previously with VaynerMedia, where she was an Account Supervisor on the JPMorgan Chase account, and prior to that spent time at Wunderman and MRM//McCann.
Tolila received her B.S. in Marketing and International Business from the University of Delaware and lives in Charleston, SC.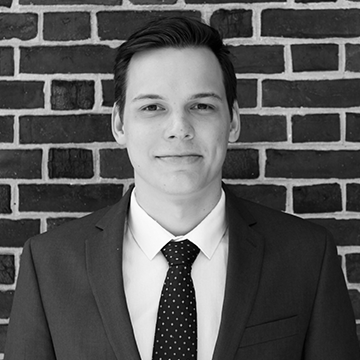 Vlad Verba
Product Manager
Vlad Verba is a Product Manager at Front Office Sports, currently working on internal team tools and consumer-facing products.
Vlad previously worked on the Growth team at Airtime, where he built software and systems to optimize targeting and better onboard consumers.
He received his degree in Computer Engineering from Columbia University and currently lives in Jersey City.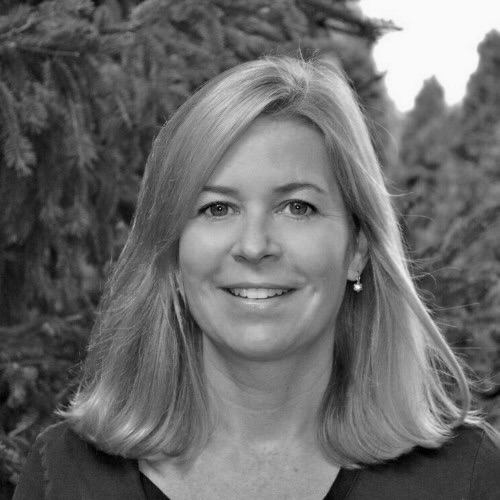 Sue Weber
Director, Brand Partnerships
As Director, Brand Partnerships for Front Office Sports, Sue will be responsible for selling integrated media programs and branded content in the Detroit automotive market.
Prior to starting at Front Office Sports in April, Sue previously worked at several large publishing companies including Digital Trends Media Group, American Media, Conde Nast and Time Inc. where she achieved success and built many strong agency and client relationships over the years.
She is a graduate of Michigan State University and resides in metro Detroit with her husband and has 4 adult children. She enjoys biking, boating, swimming and wine nights with friends on her time off. She's also a fan of the Detroit Red Wings and still holding out hope for a Lions Super Bowl appearance in the near future.