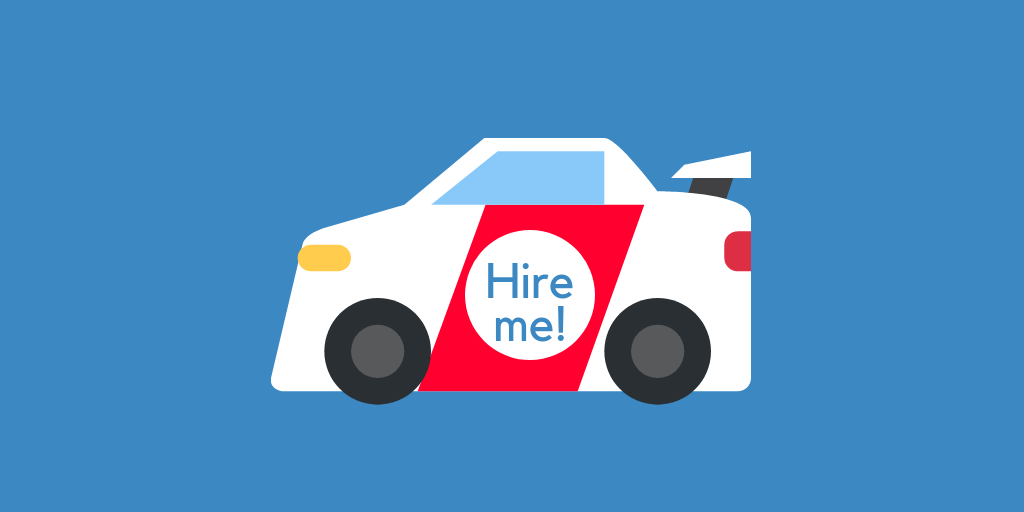 On the job hunt and having trouble getting your resume in front of hiring managers? Natural Light and parent company Anheuser-Busch are here to help.
How? They're putting the winner of the Natty Light Racecar Resume campaign on a NASCAR Monster Energy NASCAR Cup Series racecar. That's certainly one alternative to LinkedIn or Indeed.
"Natural Light is all about creating great memories and wants to make sure that the stress of the real world doesn't tarnish how you look back on those memories you made in college," said Daniel Blake, senior director of value brands for Anheuser-Busch. "The genesis of the resume racecar idea had that goal in mind."
SEE MORE: Inside Bojangles' and Darlington Raceway's Unique Partnership
Yes, the winner of the contest, which will be announced September 10, will have their resume wrapped on Chris Buescher's No. 37 JTG Daugherty Racing Chevrolet for the September 16 South Point 400 Monster Energy NASCAR Cup Series event at Las Vegas Motor Speedway.
[mc4wp_form id="8260″]
After Natural Light developed the idea to put a resume on a race car that will take laps at 200 miles per hour around the 1.5-mile track, they had to determine when and where. The company quickly chose the September race at Las Vegas and utilized its relationship with Chris Buescher.
"As a sponsor of Chris Buescher's No. 37 car, we get the opportunity several times a year to design his paint scheme," Blake said. "For the South Point 400 in September, we wanted to do something to give back to our drinkers. Since early fall is job recruiting season, we decided Chris' racecar would be the perfect opportunity for a graduate to get their resume in front of a national TV audience. The goal, of course, is to help them land their dream job."
CLEVER: @naturallight is turning Chris Buescher's car into a giant resume for a recent college grad for the South Point 400 in Vegas in September. pic.twitter.com/rpUHyXjUcJ

— Front Office Sports (@FOS) July 30, 2018
For Natural Light, it was an easy sell with Buescher, the up-and-coming Monster Energy NASCAR Cup Series driver who has won once in NASCAR's premier series and is in only his fourth season.
"Earlier this year, Natural Light gave back $1,000,000 to recent graduates to help them pay down college loans," Blake said. "In addition to a local Super Bowl ad to spread the word and raise awareness, Natural Light created a paint scheme for Chris' car for a race in March. When the idea for the resume promotion came up, it was the quickest, 'yes of course,' we've had from Chris."
Anyone interested in entering the promotion had to be over the age of 21 and could apply through the August 5 deadline. Natural Light marketed the promotion across its social media channels with the goal of being "thumb stopping" for potential applicants and also catching the eye of traditional media.
"In our posts, we knew we had a compelling image with the "Your Resume Here" racecar – an asset that would be eye-popping on social media and catch the eye of media," Blake said. "Our community took off with it from there, and a vast amount of media started covering the campaign. We've seen coverage from national and local media alike."
SEE MORE: Big Game Air, Anheuser-Busch, and Barstool Team Up for Unique Activation
The impressive engagement outdid even Anheuser-Busch's expectations.
"At Natural Light, we're constantly thinking about different ways to give back and help out those who've been with us during college and those initial years in the real world," Blake said. "This resume racecar paint scheme is a continuation of the brand's goal to always support our drinker, and a mantra that will be at the forefront of everything that we do – whether it's a TV ad spot, social media, a racecar, pack design, or another partner or project."
As Natural Light went above and beyond for this promotion, it kept the recent college graduate at the forefront. Currently, more than 44 million Americans have the burden of college debt, and landing a job is challenging — even with an impressive resume. For that reason, the folks at Natural Light are doing their part to help the newest job searchers.
[mc4wp_form id="8260″]
"For the recent grad, we know what they're going through," Blake said. "The job market is so cutthroat right now. It's never been more challenging to land a full-time job right out of college, even if you have an impressive resume with more than qualified experience. With their resume painted all over the NASCAR racer, they'll catch the eye of millions of recruiters."
Look for the resume paint scheme on Buescher's No. 37 Chevrolet on September 16 at Las Vegas Motor Speedway. Catch the race at 3:00 p.m. ET on NBCSN.