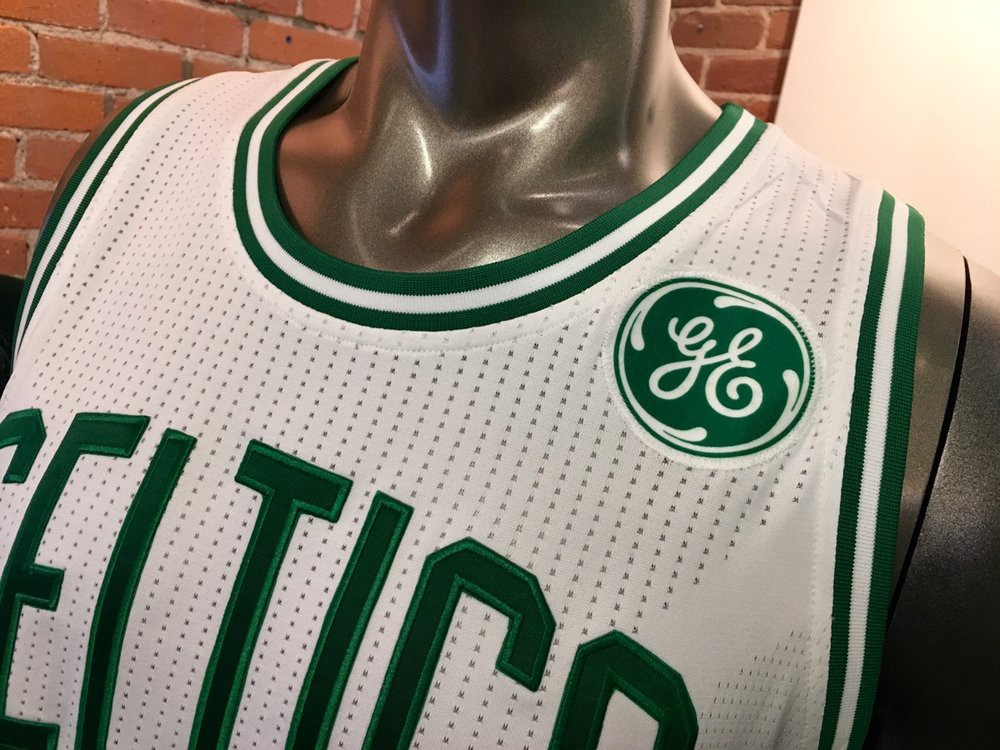 The Boston Celtics have struck a sponsorship deal with General Electric that places GE's logo on the Celtics' jerseys starting next season. The agreement also pins GE as the Celtics' exclusive analytics and data partner per ESPN's Darren Rovell.
Jersey sponsorship aside, having an analytical partner of GE's stature could be a coup for the Celtics both on the court and with their in-arena technology.
Want more great content like this? Be sure to subscribe to our newsletter!
Boston becomes the third NBA team to announce the placement of an ad on their jerseys starting in the 2017–18 season, joining the Philadelphia 76ers (StubHub) and the Sacramento Kings (Blue Diamond).
Each of those deals were struck with an annual price tag of $5 million, but the terms of GE's deal with the Celtics have yet to be revealed.
The market for jersey sponsors has been slow to develop up to this point — likely due in part to no precedent for either side to drawback to and leverage during negotiations.
Teams are undoubtedly asking for more than the $5 million both Philadelphia and Sacramento received, and the sponsors have no way of knowing whether they should indulge on a heftier asking price.
There is no prior statistical data showcasing the value of the exposure a jersey patch on an NBA jersey will supply — each deal that is consummated from now until the start of next season is being made with a leap of faith.
This is what we think this could be worth.
Now that one of the league's most storied franchises has endorsed jersey ads, the expectation is that similar deals are forthcoming. The price tag of Boston and GE's agreement figures to be a resource for some of the bigger market franchises during their negotiations, and it will be fascinating to see what the exact terms are.
On one hand, the Celtics could have leveraged double what the Kings and 76ers received, but what if the league is nudging teams to take the same $5 million as a way of evenly distributing the pie?
Remember, teams are only allowed to negotiate a three-year deal with one company due to the NBA labeling this process as a pilot program.
There is a world where each team takes $5 million from their (local) sponsor of choice for three seasons, evaluates the success of the initiative, and then is given free rein to negotiate a more lucrative deal should it present itself.
Otherwise, teams with extra star power like the Golden State Warriors and Cleveland Cavaliers are going to have an immense leg up on teams residing in smaller markets with no stars.
The way in which the NBA navigates the implementation of this untapped revenue stream will be a thing to keep an eye on going forward.