Leading up to their respective seasons, college football and NFL pass catchers had to find some way to get reps in.
With access to fields — or even other players — becoming difficult amid the pandemic, many turned to a new kind of quarterback: a motorized robotic one with a six-ball magazine that can fire out 75 mile-per-hour footballs in a mere nine seconds.
Created by Dallas-based sports robotics company Monarc, The Seeker initially began as a side project for Northwestern University mechanical engineering students Bhargav Maganti and Igor Karlicic, and University of Iowa student Nate Pierotti.
The co-founders quickly saw that, unlike athletes in other sports, football players are less able to train by themselves. That training gap created an opportunity.
"Our fascination with trying to tie a piece of tracking with a pitching machine quickly turned into something of a very serious value," Karlicic said.
That has led to interest from across the collegiate and pro football space. It is currently utilized by the likes of LSU and SMU, and includes investors like NFL players Hunter Henry of the Los Angeles Chargers, George Kittle of the San Francisco 49ers and Mohamed Sanu of the Detroit Lions.
The Seeker uses a variety of sensors, motors and software to throw passes to receivers who have a pager-sized tracking device attached to their hip. A touch-screen console comes with the robot that can hit a player in every route imaginable. It can also hold as many as six footballs, travel up to 100 yards and help receivers catch 500 balls in one hour. It is considered to be an upgrade over the Jugs machine, the longtime training equipment for football players that was created in the mid-1970s.
Iowa was the first to test The Seeker prototype after its founders initially turned to University of Iowa alumni Sawyer Theisen for assistance with the device. From there, the University of Virginia became the first team to purchase it. Other college football programs like LSU and Oklahoma have since become customers.
Given LSU's blue-chip reputation, Jack Marucci, director of athletic training at LSU, is often overwhelmed by the sheer amount of emails from companies pitching their products to the Tigers. One of the most important parts about his job is to keep an open mind with some of these pitches — including one from Monarc.
Almost immediately, Marucci thought there was something to The Seeker that differed from other football equipment. He could envision it being used with the receivers team as a way to test them in a more efficient manner. Thus far, he estimates that The Seeker has helped quadruple the number of practice reps for LSU receivers.
"It is very, very accurate," Marucci said. "Once you have it set in, locked in, you're getting a quality rep. You're not having to do reps over because the ball is hitting the proper target."
He also saw its potential with the other side of the game: special teams. Since receiving The Seeker ahead of this season, Marucci says that it has been heavily used across LSU's special teams crew during practice, specifically for kickoffs and punt returns. The Tigers are even bringing it to road games for pregame warmups.
"[The Seeker] could be the next generational thing," Marucci said. "This has a computer on board, so it has its own brain. You can obviously keep growing off of it. This does have a target market that can be very popular. Once it's accepted into the football world, it will continue to take off and you'll see a lot of programs having it."
Several notable football players and teams have already purchased The Seeker. Kittle and Henry are investors in Monarc. New England Patriots wide receiver N'Keal Harry is also an investor alongside Sanu, his former Pats teammate.
A SEC filing this fall revealed that Monarc boasts 20 investors who have helped the company raise $1.3 million in funding.
"The Seeker is so much more detailed than any Jugs machine," Henry said. "It's so much more efficient. It makes the equipment guys jobs easier. Those guys get yelled at more than anybody because of Jugs machines and not figuring it out. This makes practice flow easier at both the college level and the pro level."
Despite serving similar purposes, Maganti does not hope for The Seeker to outright replace the Jugs machine.
"What we're trying to do is place the ball anywhere on the field," Maganti said. "We're doing something that's very different. We don't see ourselves as competing with Jugs. We're essentially augmenting what they currently use Jugs machines for, but definitely not competing with them."
Even if The Seeker isn't openly challenging it, Jugs Sports welcomes competition in this niche space, said National Account Manager JR Reichenbach. For decades, Reichenbach remembers Jugs being in an industry of its own with no one to compete with.
Over time however, he has seen The Seeker — as well as companies like Sports Attack and First Pitch — emerge and establish themselves as competitors. While there are some similarities between The Seeker and Jugs, Reichenbach believes that the two can co-exist and serve to help one another.
The next generation of Jugs' football machine is slated to come out in spring 2021.
"Competition is really good," Reichenbach said. "The Seeker machine is not anything like ours, and ours is not anything like theirs. But I do think competition is healthy and they will keep us moving forward with what we think are our important features for players and coaches to have."
Outside of the technological differences between The Seeker and the Jugs machine, another major distinction between the two is cost. The Jugs Football Passing Machine costs $2,995 on the company website. For those looking to buy The Seeker, they have to cough up $62,500. That price tag also comes with the tracking system and customizations specific to the purchaser.
Despite the high-cost associated with The Seeker, more athletes are willing to spend an exorbitant amount of money to improve their athletic performance. LeBron James spends as much as $1.5 million annually on body care. Former NBA star Al Jefferson once spent $23,000 on a bed.
Like others, Sanu spent his own money on The Seeker, according to his agent Mike McCartney. His reps with it appeared to have helped. After being released by the Patriots in early-September, he has since signed with the Detroit Lions, scoring a touchdown in his season debut on Thanksgiving against the Houston Texans.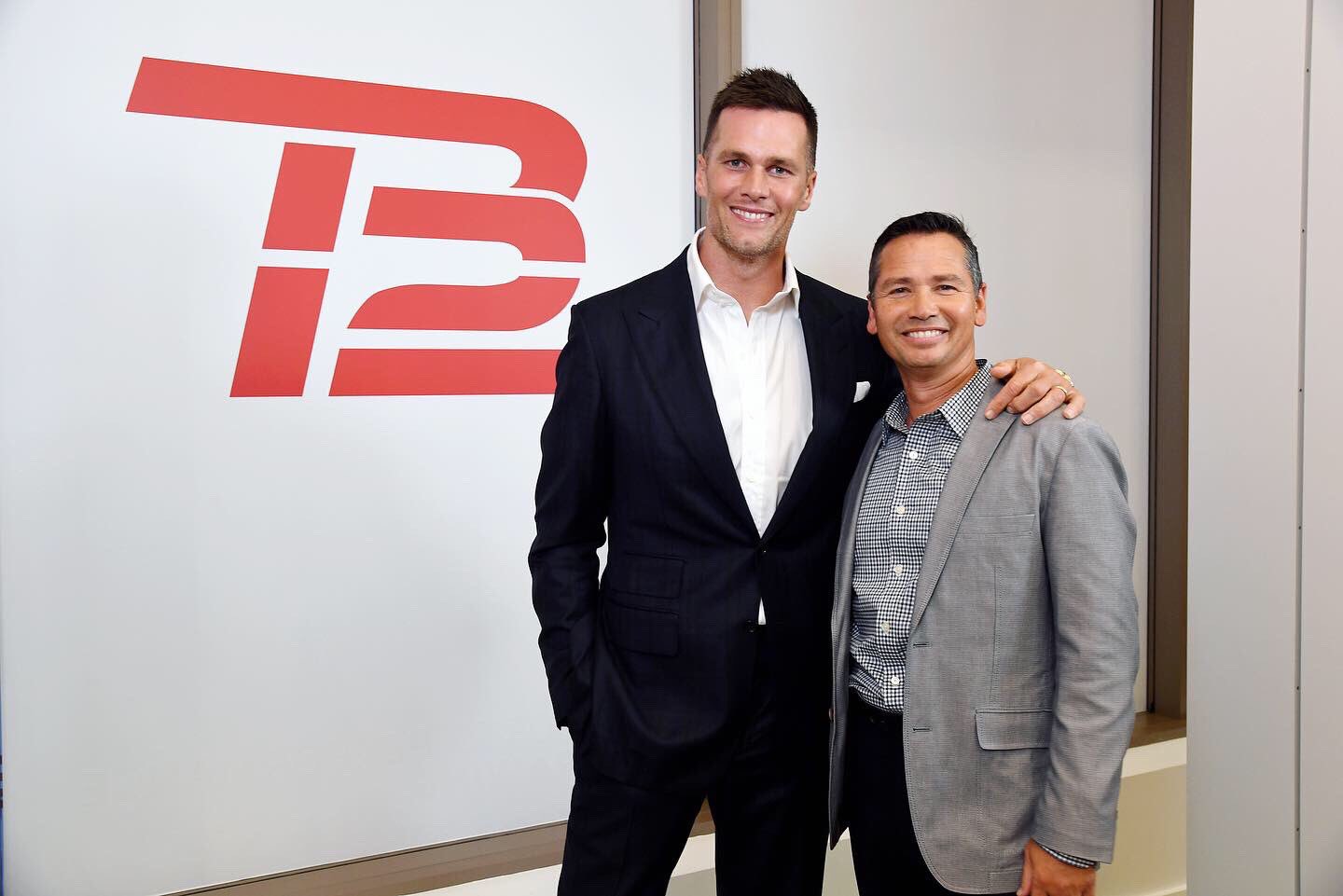 "I think [The Seeker] is a tremendous complement," McCartney said. "To know that you can go in your backyard, and be able to at least get in and out of your breaks and have a ball with the right velocity come at you, is great. I give him credit for spending out of his own pocket to try to take his game to another level, and I think it's a great resource."
While The Seeker is meant to be used by athletes of every skill level, Karlicic says that Monarc is currently looking to partner with higher-level sports properties that at some point can make its product a regular part of the training process. Once the company has done that, then the plan is to make The Seeker more affordable for others.
Future expansion can also see The Seeker become a fixture outside of football. Karlicic says that the product's current IP allows for Monarc to venture into multiple sports and that the company has plans to expand beyond football.
"We want a number of early adopters to start looking at The Seeker as an immense training tool that they can use in their practices," Karlicic said. "One of our biggest aspirations is to get these customers onboard and have them utilize The Seeker to the max extent possible."
Monarc's The Seeker is the latest artificial-intelligence technology to enter pro sports, which has seen its fair share of innovations in recent years.
Last summer saw Pro Football Focus, a website and data company with contracts across all 32 NFL teams, create an AI system that can assess player contracts. During that time, the Atlantic League of Professional Baseball partnered with TrackMan to test a radar-tracking system that can assist home plate umpires in calling balls and strikes.
Months later, the Drone Racing League debuted RacerAI, the first-ever autonomous racing drone with double the field of view of a human pilot.
DRL Chief Technology Officer Ryan Gury did not hold back when giving his thoughts regarding the future of AI in society.
"It's a moment that we all know is coming: one day, robotics physically will eclipse the ability of the human," Gury told Front Office Sports in October 2019. "To look around, to navigate space, get from point A to point B — that's something that we want to push as hard as possible."
While it remains unclear what the future of AI in sports looks like, Karlicic has affirmed that The Seeker is there to help people, not replace them.
"It's to really augment the whole experience," Karlicic said. "If you're an athlete, you'd be able to get the practice that you wouldn't otherwise be able to get. Being a second, third stringer, you have the ability to go out and train and still get better without even necessarily … getting as many balls during practice."
"Our vision is really using this to augment the experience that's already there and really enable people — without access to the starting quarterback all the time — to be able to do that on their own volition."