When Tom Brady and Alex Guerrero launched TB12 in 2013, many discredited it as something only Patriots fans in the New England region would gravitate toward.
Seven years later, the company — as well as Brady — are in the beginning stages of turning TB12 into a sought-out brand across the United States and internationally.
TB12 CEO John Burns says that one of the first steps in expanding the company's reach was placing a bigger focus on its licensing opportunities. That saw the company ink a licensing and brand deal with talent management company IMG, which aims to grow TB12's presence in retail and e-commerce.
Brady signed with William Morris Endeavor in August 2019 to represent his off-the-field endeavors, which introduced him and TB12 to WME's sister company IMG. Once Burns met with Bruno Maglione, president of licensing at IMG, the latter knew that there was a future between the two companies.
"I saw that there was a meeting of minds there as to what they want to achieve with the brand and how we can contribute to that," Maglione said.
One of the first key opportunities for TB12 is growing out its product offerings. The company currently offers nutrition products ranging from supplements to performance meals, apparel, and train equipment. Modeled after Guerrero — Brady's "body coach" — TB12 also offers customized programs for clients that focus on nutrition, recovery and strength.
IMG will play a large role in facilitating tech-focused partnerships that can enhance TB12's relationship with its supporters and clients.
"We want to make the benefits of TB12 much more widely available by offering up the sorts of products that help you to practice those aspects of the TB12 program," Maglione added. "Whether it be cognitive fitness, physical fitness, nutritional health, and wellness, it's a complete 360-approach through products that are authentic and genuine to the methodology, and are also available to consumers through regular retail."
As TB12 continues to pivot as a result of the coronavirus pandemic, Burns says that the company has had to think differently about its core mission: to be at the center of the customers' relationship with their body coaches.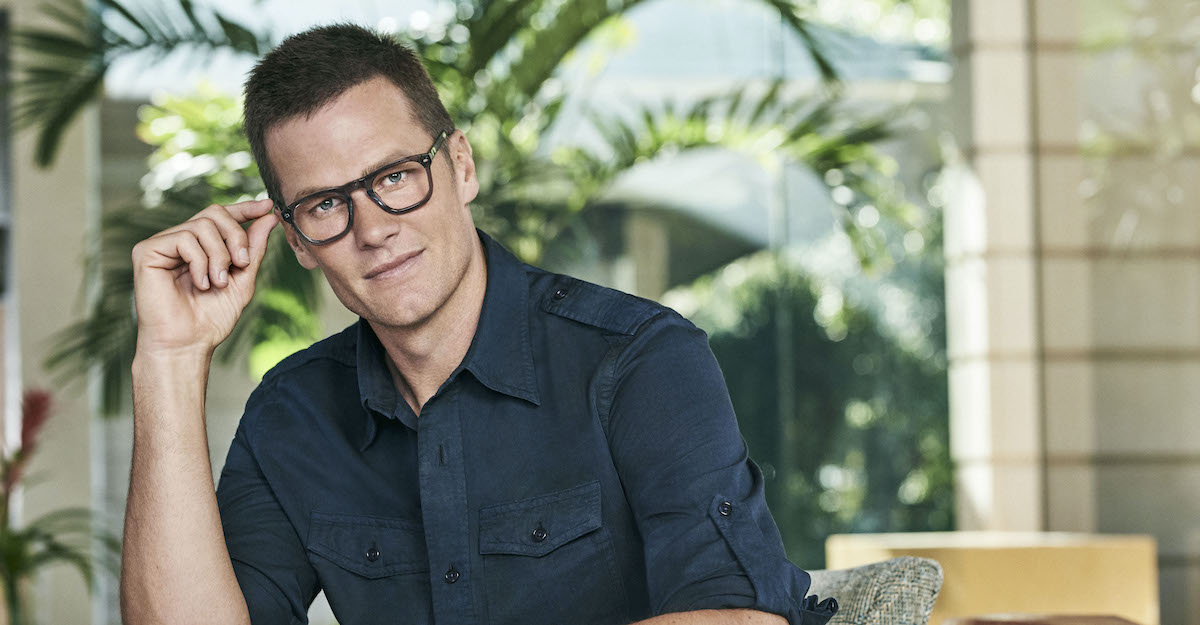 Before the pandemic, all training took place at either of TB12's Massachusetts-based locations. Once the majority of its members were forced to train remotely, TB12 began launching virtual training sessions with its body coaches.
This, Burns says, has further pushed the company into a more global brand than it was before the outbreak.
When TB12 debuted, it had two retail outlets — one at Patriot Place in Foxborough, Ma., and another on Boylston Street in Boston's Back Bay neighborhood that opened in 2019. It began with only a handful of staff.
"I think there is a perception out there that we tend to be New England-focused because obviously Tom had spent so much time here — but the truth is … we ship products all over the U.S.," Burns said.
TB12's brand expansion gained steam in early September when the wellness company opened its newest training center in Tampa, where Brady now plays after signing a two-year deal with the Buccaneers.
It marked not only TB12's third domestic center, but also the first outside of Massachusetts. Over time, TB12's employee base has grown from 20 in 2018 to more than 60 this year.
Of TB12's top five states for e-commerce sales — which is up 200% year-over-year — it has already established physical presences in two of them: Massachusetts and Florida, with Burns hoping to add Miami to the company's portfolio. He also sees potential in California — particularly Los Angeles and the northern part of the state — and New York, both in Manhattan and Westchester County. There is even the chance that TB12 sets up a facility in Texas.
TB12 is also eyeing overseas opportunities. Burns is considering expansion in areas like the United Kingdom — London, specifically for its cosmopolitan reputation — the Middle East and Asia, which have driven a surprising amount of TB12's e-commerce revenue. Asia in particular is familiar with Brady, who launched a monthly video series, the "Tom Brady China Show," that ran from October to December during the 2018 NFL season.
Brazil is also a possibility, given Brady's ties to the country. His wife, supermodel Gisele Bündchen, was born and raised in Brazil.
"We've had a handful of inbound conversations that have led us to recognize there's potentially a bigger opportunity long-term globally," Burns said. "We wanted to get the ball rolling so we have the opportunity to really grow and expand globally."
When Burns joined TB12 as CEO and a board member in 2018, he would have never predicted the events that followed. From Brady's decision to leave for Tampa to the challenges of the COVID-19 outbreak, it has been one pivot after another. It also makes him that much more optimistic about what lies ahead for TB12.
"Definitely some sleepless nights along the way but, when you have my job, that's what you sign up for," Burns said. "Overall, it's been thrilling. What you see with Tom on the field, it's hard for people to appreciate that he brings that to his off-field endeavors too, especially TB12. The pursuit of excellence, the pursuit of doing the right thing — it's been, for me, a true pleasure."