How Clemson University is Rewriting the Collegiate Sports Media Playbook

Collegiate sports media has come a long way since the days of grainy highlight reels and regional broadcasts. With fans increasingly turning to social media and streaming services for their sports fix, universities are constantly looking for new ways to innovate and meet the needs of modern sports fans.

Whereas press releases and static websites were once the gold standard, we now live in an age of abundance where the internal demand for content stretches far beyond a teams' regular season in-game highlights. Similar to athletes' training schedules, creating content is a year-round job.

Few understand this better than Clemson's Associate AD of Athletic Communications and Strategic Initiatives, Jeff Kallin.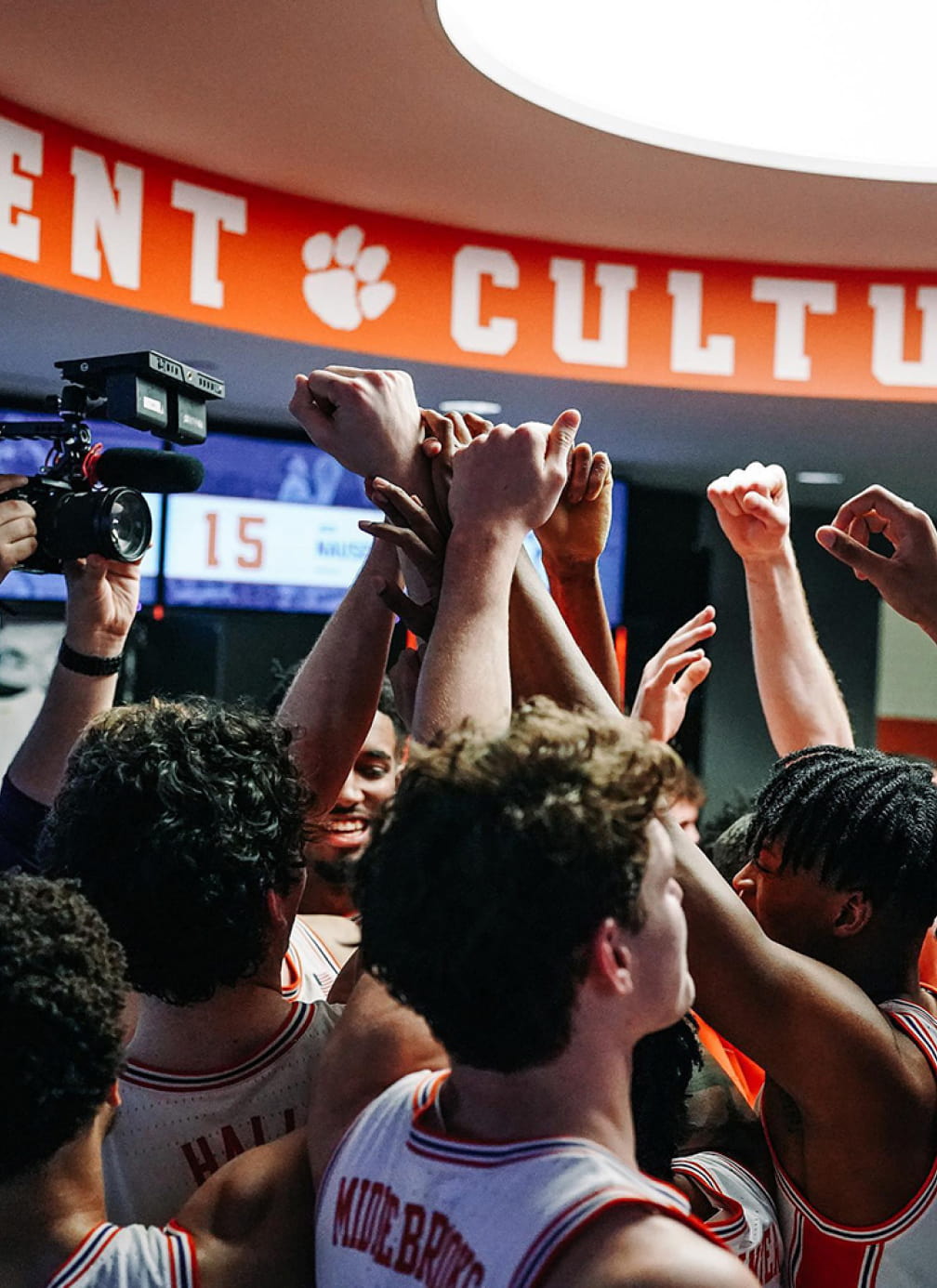 Clemson now serves as a case study for other power five universities looking to employ content as a growth
lever.

First starting as an equipment manager in 2007, Jeff has spent over 15 years climbing the ranks of the Clemson back office, leaving his imprint on the communications strategy for nearly every Clemson sports team along the way. He now leads a team of five full-time and three graduate assistants responsible for publicity, media relations, and content for all 21 Clemson sports teams, collaborating with key leaders like Director of Athletics Graham Neff, Deputy AD Kevin White, CMO Kosha Irby, Associate AD of Creative Solutions Kevin Richarson and Assistant AD of Fan Experience Jaclyn Roh to champion the growth of Clemson Athletics.

Through consistent content output, obtaining full ownership of its multimedia rights, and launching its own OTT streaming service, Clemson+, Clemson has built one of the most engaged fan bases in the country. Powered by their willingness to experiment with new technologies and workflows, Clemson now serves as a case study for other power five universities looking to employ content as a growth lever for fan engagement, sponsorships, and recruiting.

A key part of this growth, says Kallin, has been Clemson's relationship with WSC Sports.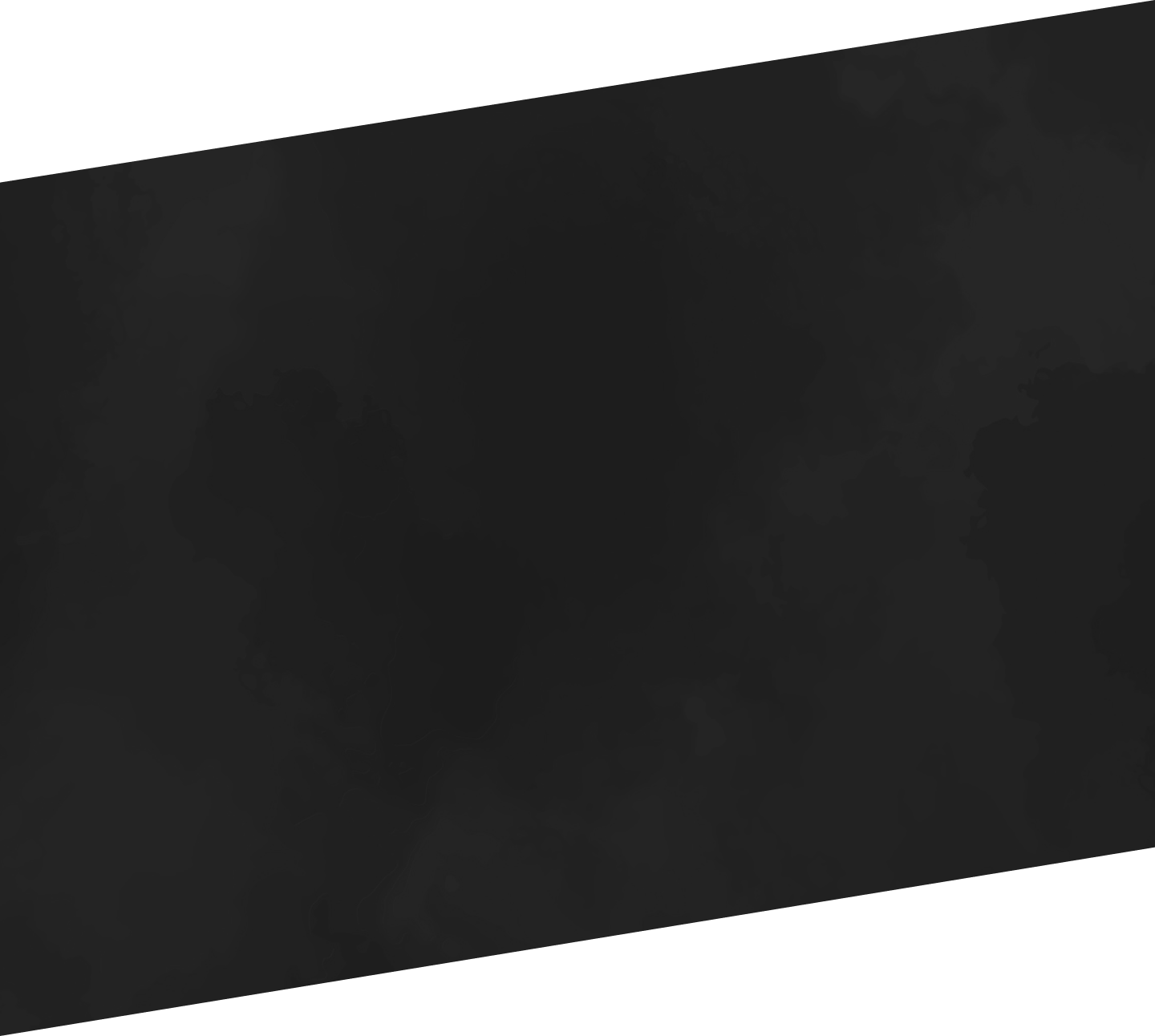 A leader in AI sports video technology, WSC Sports helps global sports organizations like the NBA, NHL, and YouTube TV quickly generate personalized sports video content, while increasing its reach and providing new monetization opportunities. Since the company's inception in 2013, over 300 companies and organizations have used WSC Sports' AI-powered platform to create real-time automated video highlights, responsible for driving hundreds of billions of impressions across all platforms.

Over the last two years, WSC Sports has played an integral role in streamlining the content and storytelling for the entire Clemson athletic department. In addition to high-visibility sports like football and basketball, volleyball, soccer, baseball, and softball are all on the horizon.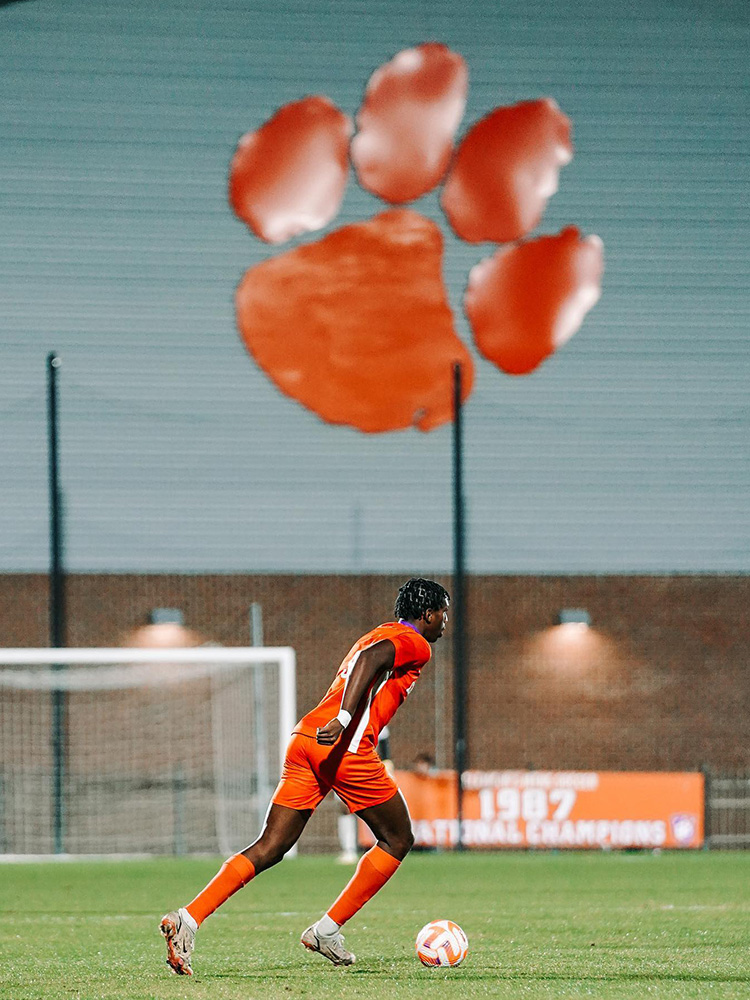 "Athletic departments have staff dedicated to covering a set number of events per year, but coaches and recruits expect coverage year-round, so this 365-day approach is a challenge, but ultimately a good thing."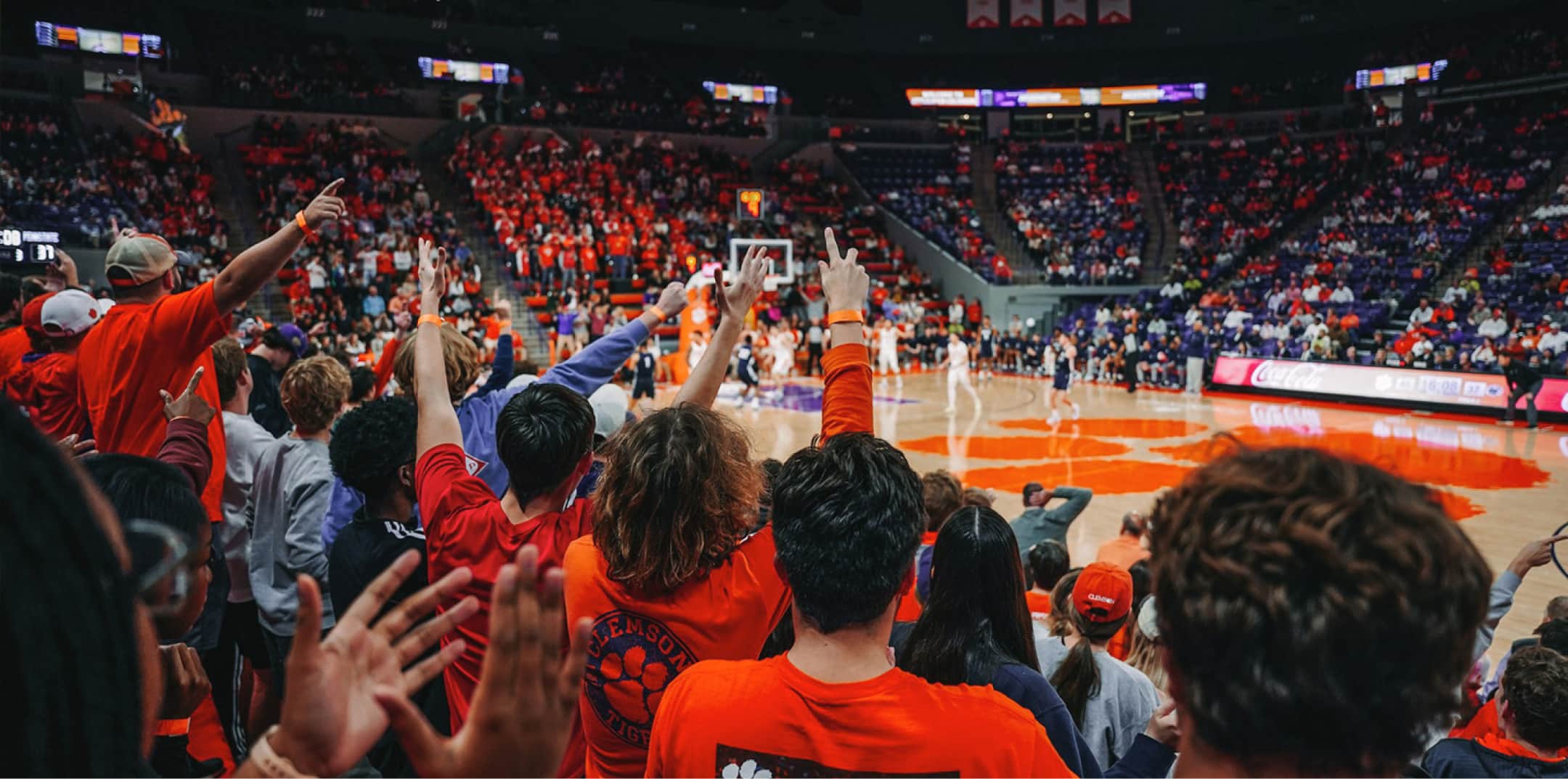 "It's easy for fans to find football and basketball highlights, but it's often challenging for sports like volleyball and soccer, where the student-athletes are putting in just as much work but aren't getting media coverage," said Kallin in an interview with Front Office Sports.

To amplify their players' efforts, Clemson has leaned heavily into influencer marketing, empowering the student-athletes with content to use across their personal social media accounts. In the last year alone, Clemson delivered over 100,000 pieces of content to student athletes. Using WSC Sports' INFLCR integration, Clemson plans to exponentially increase this number, automatically publishing highlights directly into their student athletes' INFLCR app library, for them to use as they wish.

But the biggest benefit of Clemson's partnership with WSC Sports is the productivity and efficiency gains. Eliminating the need for manual video editing frees up ample time for Kallin's team to focus on higher-level tasks.

"We can filter by all of Amir Sims' three-pointers in the second half of games over a specific date range, and it can automatically pull it. With our Clemson+ stream, we can boil the entire game down to an eight-minute clip automatically, rather than somebody watching that game and doing manual cuts," he said. "[WSC Sports] also can analyze announcer audio to mark plays with three, four, and five-star ratings for us to filter by. Just really smart stuff."

As for what the future holds, Jeff and his team plan to keep their foot on the gas, upping their content output while being strategic about which channels and platforms to target. As social media platforms move away from chronological prioritization and place more of an emphasis on great content, it's more important than ever to give in-game content life beyond the moment.

"We've learned that just because we've posted something once doesn't mean it has reached our entire target audience, so we need to capitalize on the moment and find ways to make cool plays relevant in the future," he said. "Athletic departments have staff dedicated to covering a set number of events per year, but coaches and recruits expect coverage year-round, so this 365-day approach is a challenge, but ultimately a good thing."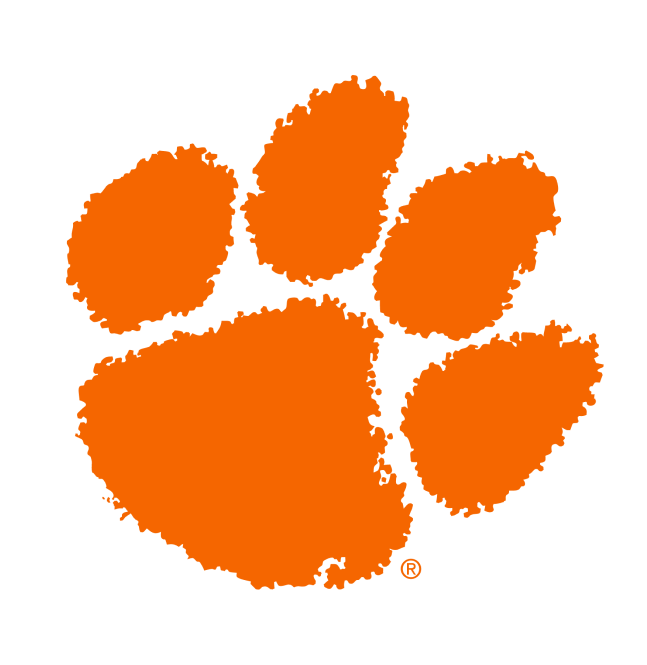 "[WSC Sports] also can analyze announcer audio to mark plays with three, four, and five-star ratings for us to filter by. Just really smart stuff."