JuJu Smith-Schuster is starting his own gaming organization, and the WNBA lands its first "beauty partner."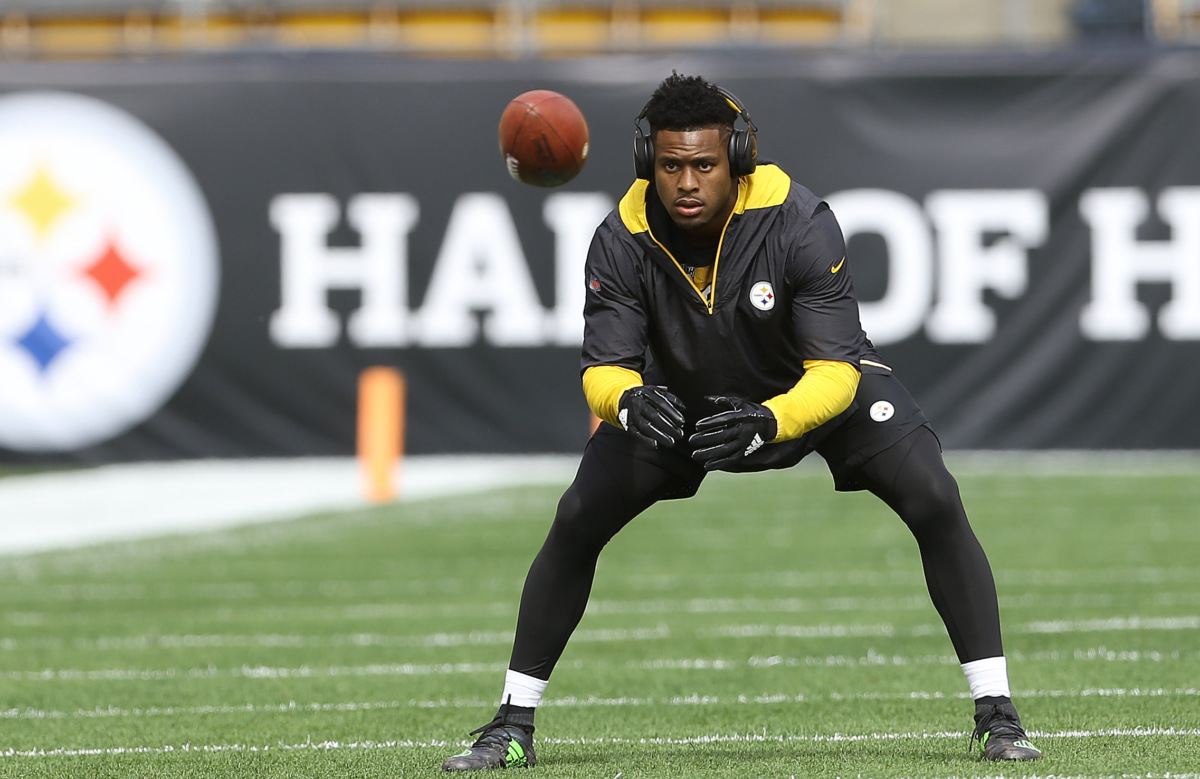 Pittsburgh Steelers wide receiver JuJu Smith-Schuster is launching his own gaming organization, which calls itself the world's first athlete-led gaming entertainment and lifestyle company.
Known as Team Diverge, the organization has signed "several rising content creators across several titles," and says that it will also recruit athletes, musicians and celebrities who will help drive its broader content and events strategy. It plans to launch its own gaming house in the spring of 2021, and will look to have its talent there during the NFL offseason.
This is not Smith-Schuster's first foray into the gaming and streaming industry. The 23-year-old was an honorary member of FaZe Clan, creating content and merchandise with the gaming organization as well as briefly living in its Los Angeles content house.
Glossier Partners with WNBA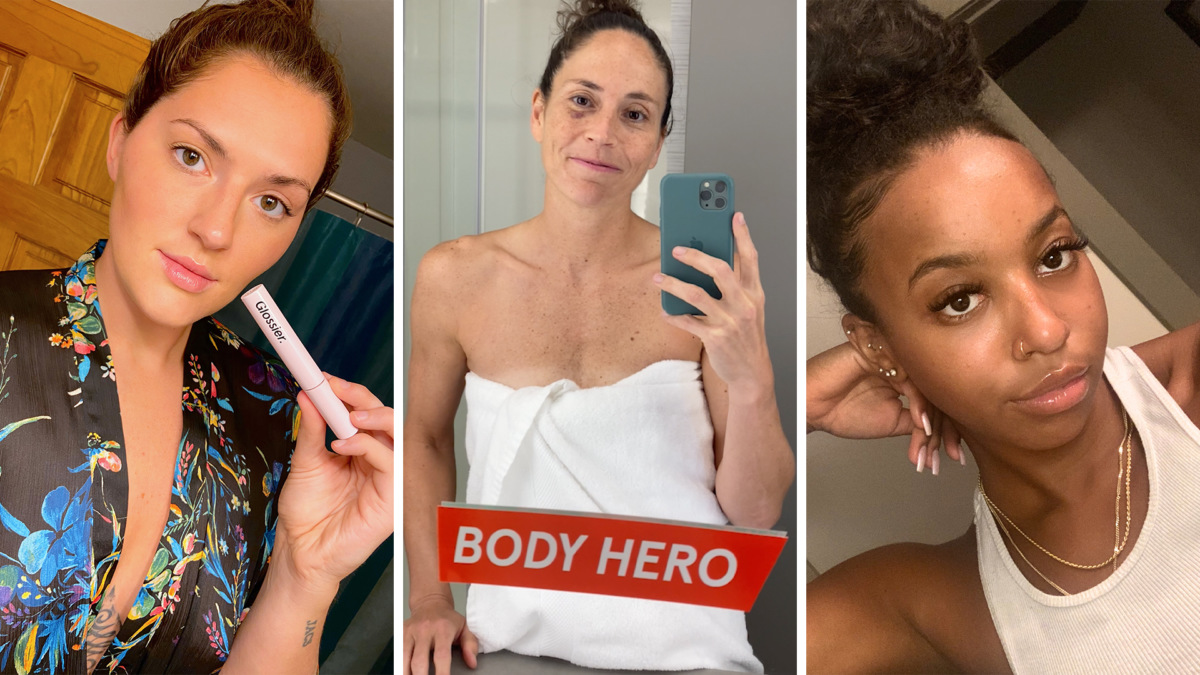 Glossier, the trendy skincare and makeup brand with a digital-first marketing approach, has a new partnership with the WNBA to become the league's first "beauty partner."
The company dropped two new products — an exfoliating bar and "dry-touch oil mist" for its "Body Hero" line on Oct. 15, along with a promo video featuring eight WNBA players as "body heroes." Those include Sue Bird, Seimone Augustus, Lexie Brown, Kalani Brown, Amanda Zahui B., Natalie Achonwa, Stefanie Dolson and Gabby Williams.
The video features audio of players talking about beauty standards for athletes and having self confidence; the players shot the footage themselves while living in the WNBA's Bradenton, Fla. bubble for the 2020 season.
SPONSORED
How Fan Cutouts Became 2020's Biggest Digital Opportunity

Teams across sports have been using cutting edge technology to take their cutout campaigns to the next level – and creating new assets for sponsors in the process.
Director of Sales Analytics and Engagement for the Minnesota Vikings, Rich Wang, said, "The digital cutout campaign is for sure one of the most engaging pieces of content we have during this unique season and fills the fan's void of wanting to be there in person. It's been amazing seeing our Fancam take on a new life."
Tune in to our latest partner showcase on October 20 at 1 PM ET as Wang joins Fancam CEO, Tinus Le Roux, and Fancam Director of Business Development, Rachel Goodger and FOS to discuss how teams can create great digital engagement and new opportunities for sponsors in a time where fans are craving new and exciting content.
Recovery tech company Hyperice has yet another deal, this time a multi-year partnership with MLB that will also include a future investment by the league.
Hyperice's products are now available in the dugout and bullpen for players' use during games. In addition to the league's investment, San Diego Padres star Fernando Tatís Jr. is joining the company as an investor and ambassador — the first MLB player to do so.
The new partnership comes after Hyperice's recent deals with the NBA, UFC, NWHL, and the English Premier League's Tottenham Hotspur. After a funding round of about $48 million that included investments from a slew of professional athletes announced on Oct. 8, Hyperice is valued at around $700 million.
Former Los Angeles Angels employee Eric Kay was indicted in connection to pitcher Tyler Skaggs' overdose death.
The Indianapolis Colts had four individuals test positive for COVID-19, but reopened their practice facility after re-tests confirmed they were negative.
The New England Patriots canceled practice Friday after a member of the organization tested positive for COVID-19.
Peloton has recalled a version of its clip-in bike pedals due to risk of the axle breaking and injuring users. The company said the recall applies to PR70P pedals, affecting about 27,000 bikes sold between July 2013 and May 2016.
The S&P 500 was effectively flat on Friday while still notching its longest weekly advance since August; the NASDAQ dipped slightly. Here's a look at how sports-related stocks performed today.
Up:
Big 5 Sporting Goods (NASDAQ: BGFV) gained 4.03%
Boyd Gaming (NYSE: BYD) gained 2.91%
Penn National Gaming (NASDAQ: PENN) gained 2.26%
Down:
Hibbett Sports (NASDAQ: HIBB) dropped 7.92%
Genesco (NYSE: GCO) dropped 5.64%
Peloton (NASDAQ: PTON) dropped 3.74%
(Note: All as of market close on 10/16/20)
SPONSORED
2020 Best Employers In Sports

We are excited to officially open the employee survey process for the 2020 Best Employers in Sports Award! Established in 2019, this award recognizes organizations that do right by their employees even in the most uncertain of times.
Whether it's great leadership, a focus on diversity and inclusion, a good work-life balance, or even how they've handled the impact of COVID-19, the 2020 Best Employers in Sports Award presented by FEVO will recognize organizations across the sports industry that deliver for their employees.
Tell us why you think your organization should — or should not — receive this recognition by completing the 2020 Best Employers in Sports Award Survey.
Los Angeles Dodgers vs. Atlanta Braves: The Braves are on the brink of advancing to the World Series, leading the Dodgers 3-1 in the best-of-seven set. After routing Atlanta 15-3 in Game 3, Los Angeles lost 10-2 in Game 4 as Clayton Kershaw fell short.
How to watch:
9 p.m. ET on FS1
Betting odds:
Dodgers -240 ||  O/U 9