Glossier, the trendy skincare and makeup brand with a digital-first marketing approach, has a new partnership with the WNBA to become the league's first "beauty partner."
The company dropped two new products — an exfoliating bar and "dry-touch oil mist" for its "Body Hero" line on Oct. 15, along with a promo video featuring eight WNBA players as "body heroes." Those include Sue Bird, Seimone Augustus, Lexie Brown, Kalani Brown, Amanda Zahui B., Natalie Achonwa, Stefanie Dolson and Gabby Williams.
The video features audio of players talking about beauty standards for athletes and having self confidence; the players shot the footage themselves while living in the WNBA's Bradenton, Fla. bubble for the 2020 season.
"My whole life I've been taller than everyone, bigger than everyone," one athlete says. "But if I can embrace my body and tell you I'm beautiful, then that means I'm a Body Hero," says another.
Glossier was among the brands that sent products to players represented by the agency Wasserman in the so-called Wubble — more than 10 larger deals with players were born out of that "gifting" initiative. While Wasserman didn't execute the larger deal with the WNBA in Glossier's case, it facilitated the introduction between the company and the league, and the majority of players in the campaign are represented by Wasserman.
The "Body Hero" line launched in 2017 and the original campaign included former WNBA All-Star and three-time WNBA champion Swin Cash. The company had also previously worked with Bird and girlfriend Megan Rapinoe on their ESPYs looks.
The conversation with Glossier at the league level started around licensing imagery and marks for the campaign, but evolved into a full-fledged partnership. The deal came together in a relatively speedy three months.
The latest iteration of the campaign includes telling the personal stories of the sixteen "Body Heroes" involved with it across the company's channels — including Instagram and its editorial arm "Into The Gloss" — as well as paid placements on Twitter, TikTok and streaming services including Hulu. Glossier is also "expanding [its] reach with high-impact digital placements on notable editorial platforms," the company said.
"The power of a personal narrative has always been core to Glossier, so when the opportunity to work with these athletes arose, we were compelled to shine a light on their personal stories, especially given the historic year the WNBA has had," Glossier SVP of Marketing Ali Weiss said. "From the start, we felt a strong natural alignment with the players, both in terms of their values and their perspectives on beauty, and saw a clear connection to our Body Hero collection, which is centered on a celebration of bodies and individuality. "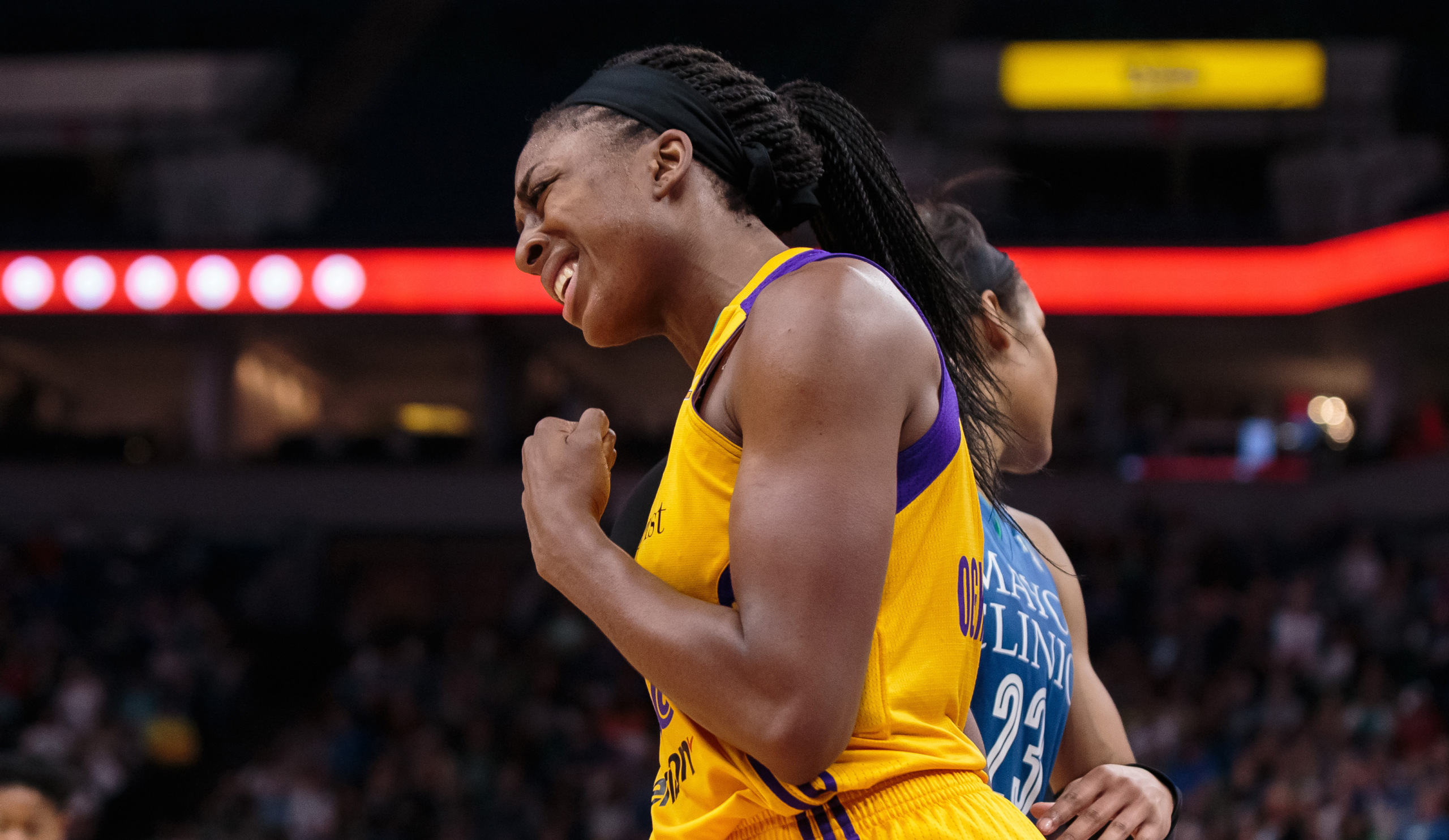 A blog post released at the launch of the partnership titled "The Beauty of the WNBA" features all eight players discussing their routines and what "beauty" has meant to them throughout their careers.
"As an athlete, you're on a stage. I've always subscribed to a philosophy of look good, feel good, play good, and for me, that has always been about my ponytail," Bird says in her blog, for example. "When my ponytail's done right, it puts me at ease."
Glossier is known for building a digital presence around its "no makeup makeup" — minimalist beauty products intended to highlight the wearer's natural features.
"Women in sports already get trolled for nothing, so of course we also get trolled when our beauty isn't on point," Augustus says in her blog. "A few years ago they wanted us to wear skimpier uniforms, and it really made us more self-conscious. It's very hard to go to work and do the job that we do and look like a beauty queen."
It's already been a monumental year for WNBA players, who doubled down on their long-standing commitment to social justice efforts and saw massive viewership growth — whereas other leagues had double-digit losses. Partnering with a brand that had yet to move into the sports space at this level could take the W even further.
"We are thrilled to be collaborating with these incredible women, and to be the league's first-ever beauty partner, and hope the latter draws attention to the level of recognition that the women of the WNBA deserve," Weiss added.