The quarterback position for the Cleveland Browns had been a revolving door in the past two decades, lacking any sustainable star power. In Baker Mayfield, the franchise found a player anointed a marketing star before taking an NFL snap.
Mayfield is extending his endorsement deal portfolio — including Hulu and Progressive — to include a new ambassador deal with CBD company Beam. He had previously made an investment in Beam through his venture fund, Camwood Ventures, an offshoot of his family's private equity firm Camwood Capital Group.
This partnership would have been unthinkable just a few years ago — because of NFL policies — but now it's a match made in heaven, he said.
"I'm always trying to figure out how to be at peak performance and how to get there and stay there, both mentally and physically," Mayfield said. "I found out about Beam a few years ago and fell in love with it. I use it every day, it's a huge part of finding consistency in the roller coaster year of 2020."
Initially when Mayfield's brother introduced him to Beam's founders, Kevin Moran and Matt Lombardi, the quarterback was hesitant because of the NFL's PED policy and the stigma around CBD and its connection to marijuana and THC. But eventually, he started using Beam, which is THC-free.
The ability for athletes to use Beam was a core mission of the company's founders, who were former professional athletes themselves — Moran, a Minor League Baseball player, and Lombardi, an NHL player.
"Having been athletes, we were hesitant and anytime we try to work with new athletes, there's a lot of hesitancy," Lombardi told FOS in 2019. "One of the reasons we're putting our athletic hats on, as a consumer it's an intimidating product given the grayness and the wild wild west feeling. We want to make it more friendly and approachable."
The Brightfield Group projects CBD will be a $23.7 billion industry by the end of 2023 and Mayfield isn't the only star athlete getting involved. Last week, former NFL quarterback Michael Vick became an athlete-investor in the CBD brand Champions + Legends. Beam's athlete portfolio also includes former racecar driver Danica Patrick and PGA Tour golfer Billy Horschel.
Mayfield's rise to powerhouse marketing personality started as a walk-on at Texas Tech, before transferring to Oklahoma, where he won the Heisman Trophy in 2017 and was the No. 1 pick in the 2018 NFL Draft.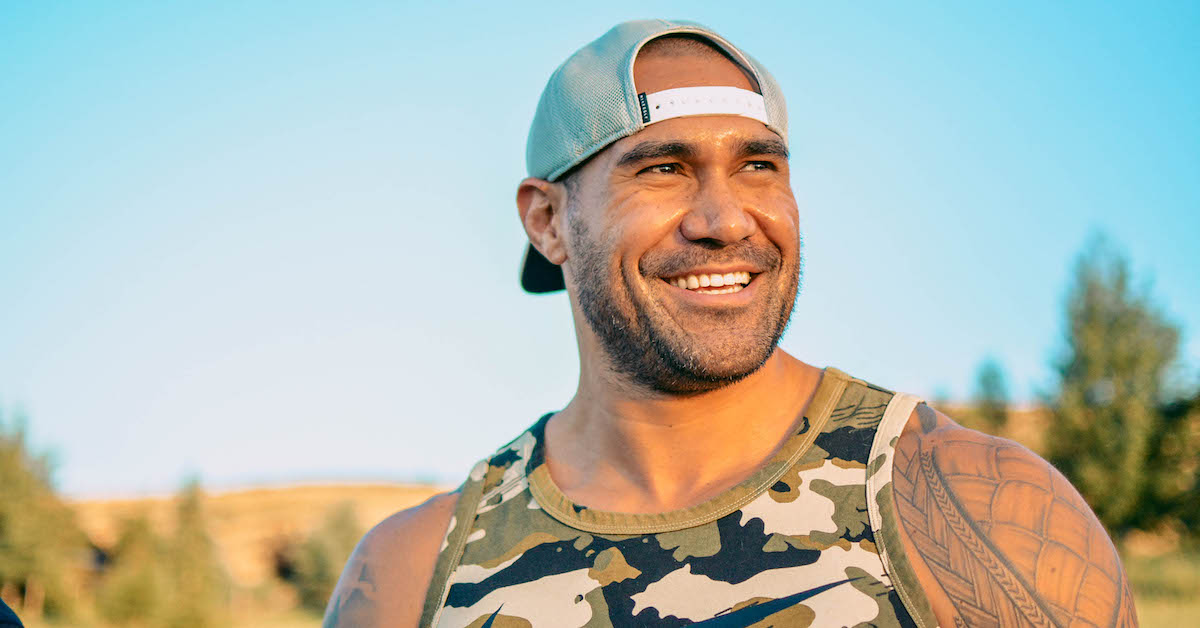 "I've always been extremely proud of how I was raised to be who you are, authentic and genuine," Mayfield said. "That's how I carry out the off-the-field stuff. It's an authentic partnership with any brand. I'm not hiding secrets, not keeping things in a bottle."
Just 25, Mayfield already has signed endorsement deals with Nike, Bose, Panini America, BodyArmor, Nissan, Amazon and Allen Edmonds. Along with Beam, Camwood Ventures has invested in a variety of startups like EarBuds — started by former NFL player Jason Fox — Pumpjack Dataworks, Wave, Season Share and Ohio-based apparel company Where I'm From.
The hype appears to be holding up in his third year under an NFL center. His first season, he set a rookie quarterback record for passing touchdowns. The second year was disappointing as the Browns record didn't stack up to the hype heading into the season, but Mayfield kept marketers pleased with humorous commercials.
This year, the Browns are off to a 4-1 start and the commercials continue.
As his career moves on, Mayfield said he'll continue to look for deals that make sense in the long-term, and will include a mix of traditional endorsement deals and equity stakes, along with Camwood Ventures' investments.
He also mentioned he and his wife are talking about real estate investment options, but that's "something to worry about down the road." For now, it's about finding things that are "keeping me ahead of the curve with this football stage in my life," he said.
And this year, staying focused on football and making sure his endorsement partners are happy — see: Hulu's commercial where his head is imposed on a skinny body — has been a challenge. Mayfield, however, is staying positive through a global pandemic.
"Everybody has had to go through it and it's been tough on everyone," Mayfield said. "You can't have expectations and not be crushed this year. The ones who can adapt this year will come out and top and I believe that."