The past seven years have been nothing short of monumental for American soccer. American players are making a headway in the world of soccer by signing with big European clubs but with bigger fees than their predecessors.
There are now almost 30 Americans playing in Europe, the most there has ever been.
The historic transfer of Christian Pulisic from the Bundesliga's Borussia Dortmund to the Premier League's Chelsea at a record price of $73.1 million in 2019 perked up ears of the international soccer leagues. The 22-year old attacker is the highest-paid American soccer player, helping Americans gain reputation in the broader market and increasing soccer visibility at home.
Young American players are getting more minutes in their respective clubs and more opportunities to prove themselves in places where very few Americans ventured previously. The trend suggests that American players are branching out all across Europe — opening access on the other side of the pond.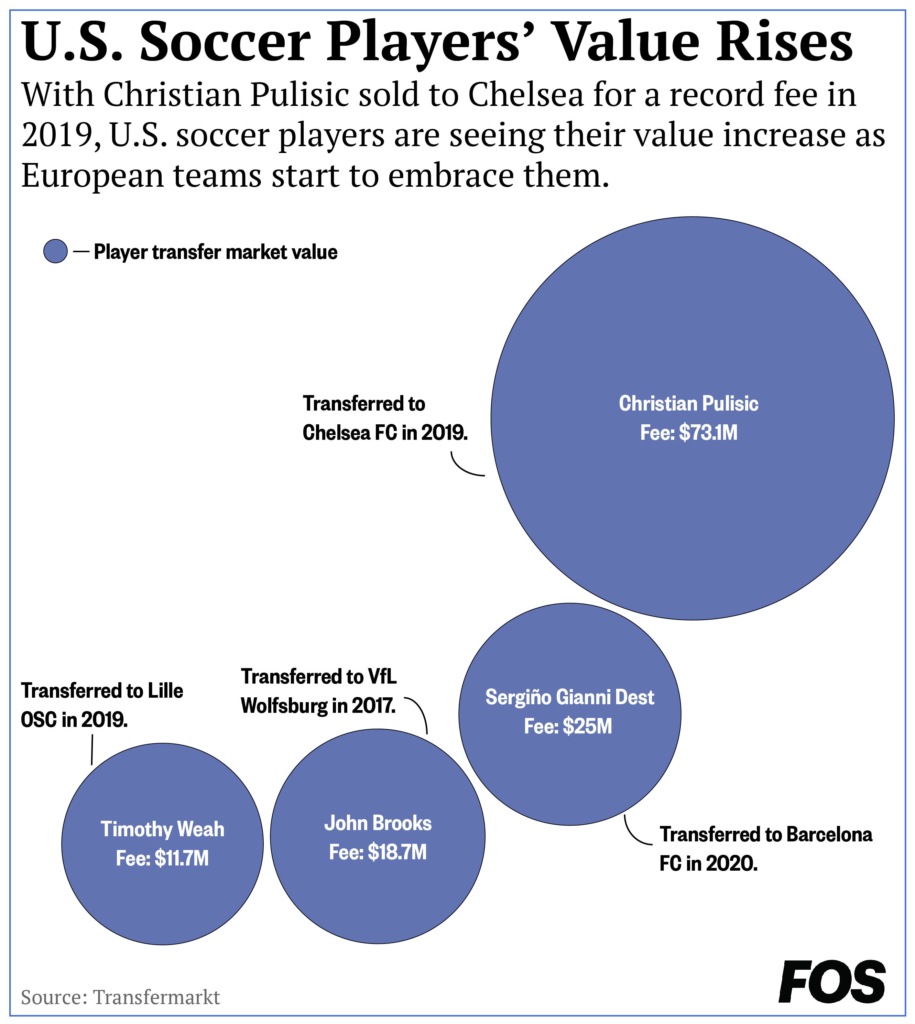 Another young American that has been making headwinds is Sergiño Dest. The 19-year-old right back recently transferred to Spanish La Liga giant FC Barcelona from Ajax in October, sealing a five-year contract. His transfer fee was $25 million.
Dest's move also follows Weston McKennie, the 21-year-old who went on loan from Bundesliga's Schalke 04 to nine-time defending Italian Serie A champion Juventus in September. McKennie became only the third player to appear in Serie A when he debuted in the club's season opener last month.
Most recently, Philadelphia Union's 19-year-old star midfeilder Brenden Aaronson will be transferring to Austria's FC Salzburg after this season. Although Major League Soccer has not revealed the specific terms of the agreement, the Philadelphia Inquirer reported that Salzburg will pay a $6 million transfer fee plus up to $3 million performance bonuses.
But before Dest and Pulisic, it was John Brooks who transferred from Bundesliga's Hertha Berlin to Wolfsburg for $18.7 million in 2017. The then 24-year old Brooks was the first U.S. soccer player to have transferred for such a hefty fee.
More American soccer players are playing important roles in European soccer leagues as the U.S. men's soccer continues to grow. And as European teams start to embrace younger players, the subsequent quality of the players in the U.S. will also rise along with bigger and better brand deals following them.