Memes have become the latest multi million-dollar venture in social media.
When Aaron Avruskin and Jason Falovitch co-founded Playline in 2017, it originally began as a daily fantasy sports company. Over time, it has become a serious player in the sports betting space, garnering more than 300,000 registered users since its inception. But, most of Playline's 250,000 registered users in 2019 came directly from social media. 
Avruskin told Front Office Sports in August that Playline has cultivated a network featuring roughly 500 influencers and campaign managers to interact with their content through performance deals. Charging a $25 per user acquisition fee — well below market price — the company's social media success led to its acquisition of NBA Memes in February.
Following the deal, Playline wound up selling 50% of the @NBAMemes Instagram account to one notable NBA fan: Mark Cuban, owner of the Dallas Mavericks.
"We have a network of over a thousand influencer partners who drive traffic to Playline and are compensated based on desirable actions like registration or deposit," Avruskin said. "So understanding that that model was working for us, that led us to the thought of, "Okay, we know this works, but what would happen if we were to own one of these channels? Could we not only continue to acquire customers, but also better retain and engage them and do a slew of other fun and exciting things?'"
"NBAMemes was one of our partners — in fact, it was our best performing partner. We engaged the content creator behind that and his underlying company and made the move to acquire him," he said.
Through a simple Instagram search, one would assume that Playline's interest in @NBAMemes came from the account's more than 3.8 million followers. To Avruskin, the profile's engagement is what initially intrigued him and his company.
Relative to others in the sports social space, @NBAMemes has seen higher levels of engagement. As of Sept. 20, @NBAMemes' 7.49% engagement rate is higher than notable competitors like Barstool Sports (1.71%), ESPN (1.35%), House of Highlights (1.76%) and Overtime (2.53%), according to social media analytics website Social Blade.
"Oftentimes when people look at social media, they may get blinded simply by the follower count, but what truly matters — the most important metric in that space — is engagement," Avruskin said.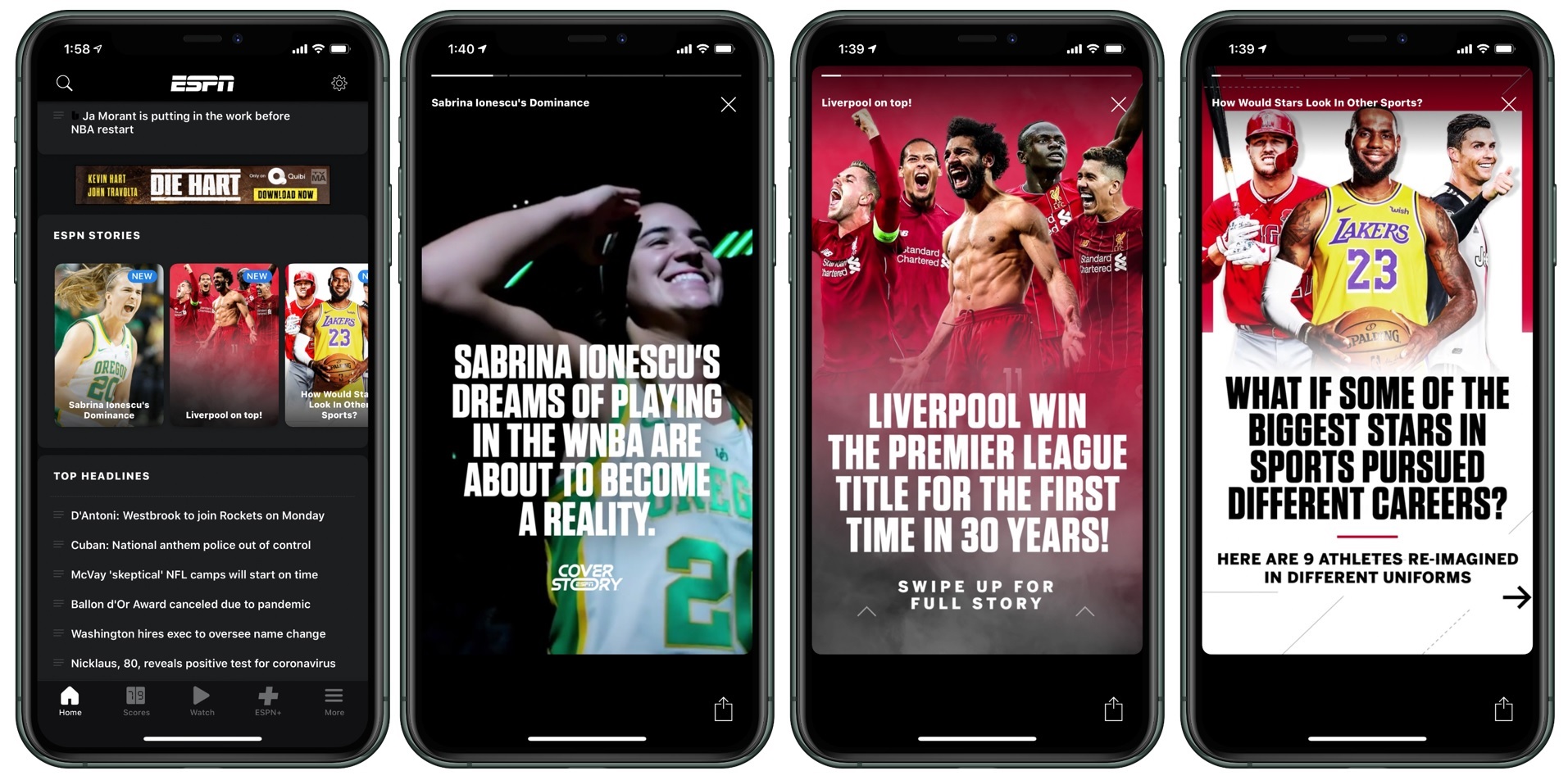 Seeing that level of engagement from followers also showed Avruskin that there is a desire for social media users to engage with meme-heavy feeds on Instagram.
"It was the engagement that stood out, but also the proliferation of memes and the concept that memes are easily digestible pieces of content," Avruskin said.
The popularity — and business success — of the meme industry has proliferated across social media in recent years.
A major step in legitimizing the memes business came on Aug. 14 when Warner Music Group acquired IMGN Media, a company known for creating shareable social media content often involving memes and short videos. IMGN runs 10 channels across platforms like Instagram, Snapchat and TikTok — including Daquan, which boasts more than 6.5 million TikTok followers and 15.6 million Instagram followers. Sources close to the deal say that the price of the buyout was $85 million, according to Music Business Worldwide.
"Brands are understanding that this new world is about getting these songs with dances or memes in front of these people, and they saw an opportunity to do that," said Joe Gagliese, co-founder and CEO of media marketing agency Viral Nation. "In my opinion, these meme pages are new media now."
Similar to Avruskin, Gagliese has long been fascinated by the growing popularity of the memes business and, since 2014, has worked with as many as 10,000 meme creators to implement "meme marketing" into much of its influencer campaigns.
For Pride Month, Viral Nation worked with Chinese tech company Baidu and its Facemoji app to create Facemojis for content creators to use in support of the LGBTQ community.
The agency turned to influencers like Shea Coulee, Naomi Smalls and Kim Chi, who are well-known for appearing on the television series "RuPaul's Drag Race."
The show's former contestants were tasked to create meme-styled videos to link with Facemoji's latest features and distribute through each of their social media accounts and relevant social media theme pages like Sarcasm Only and Bye Felicia.
According to Viral Nation, the three influencers involved in the "Pridemoji" campaign each posted five Instagram stories that generated more than 1.5 million views and nearly 14,000 post clicks. Theme page views rose to more than five million total, which helped the "Pridemoji" campaign generate more than 6.7 million views and roughly 30,000 post clicks during Pride Month.
Viral Nation's success didn't just shop with the "Pridemoji" campaign. Prior to the initiative, Facemoji was ranked in the top 250 social media apps. Within three days of the campaign's launch, the Facemoji app jumped 100 spots in the Apple Store rankings.
"The power, the size and the audience is just so real and so categorized," Gagliese said. "[Memes] are just, in my opinion, one of the most powerful things on earth."
Like TikTok during its early stages, Gagliese believes that there's still plenty of room for the meme industry to grow. The ByteDance-owned platform's popularity accelerated in sports in the latter parts of 2019, and has since become the most-downloaded app in 2020.
Similar to other content creators during the coronavirus pandemic, Avruskin says that @NBAMemes did notice small declines in its Instagram growth. According to Social Blade, March saw the page draw 107,098 new followers, a 7.2% increase month-over-month.
By June however, its follower growth had declined for three consecutive months, with that month seeing a 392.8% decline. Since June, follower growth went up in both July and August, with the latter month seeing 84,897 added followers.
Even with the Cuban affiliation now and the financial dividends that could yield, Avruskin says that won't affect the primary direction Playline wants to take @NBAMemes.
"For the time being, the focus on @NBAMemes is growth and giving fans what they want," Avruskin said. "We're going to always put the content first and foremost. From there, it is our belief that if we can continue to engage fans and give them what they want, brands will come."
"The money is not the driving factor behind this. Money follows when you do good things, and that's sort of our mandate here at @NBAMemes and how we look to approach things."