As it continues its reign at the top of sports social media, ESPN is investing more into its short-form content capabilities. One of its newest features is ESPN Stories, which launched on July 27 and takes a series of quick content compilations and makes them available on the ESPN App.
Unlike ESPN mainstays like game highlights, ESPN Stories is a selection of various sports stories that aims to entice users to find out more by watching an event, reading a recent ESPN story or to engage further with one of its different properties.
The format also includes noteworthy moments from shows like "SportsCenter," "Get Up" and "First Take," as well as from live digital shows including "Hoop Streams," "MLS Countdown Live" and "Ariel Helwani's MMA Show."
ESPN Stories is considered the network's most significant content-driven innovation since it launched ESPN+ in April 2018. Its vertical-video emphasis is also considered to be the first of its kind on the ESPN App and could be adapted for future use by other Disney-owned media companies like ABC News, National Geographic and Freeform.
"As we worked with ESPN to bring this format natively to the ESPN App, we wanted to ensure we could present its unmatched talent and content in a way that makes the most of what is great about the stories format, like vertical full-screen video, imagery, and pathways to related content," Jarred Schwartz, senior vice president of product and design at Walt Disney DTCI Technology, said in a statement. "We also wanted to make iterative advancements so our stories could integrate some of what is unique about ESPN digitally, like integrated access to live streaming events, incredible graphics, feature storytelling, and the richest library of sports video and audio in the world."
The motivation behind ESPN Stories is threefold, said Ryan Spoon, ESPN senior vice president of digital and social content. The start of ESPN's interest in the format was spurred by the company's social media growth in 2020, which has been largely accelerated by the hire of Omar Raja.
The former Bleacher Report employee and founder of House of Highlights left to join ESPN as a digital and social content commentator in January.
Spoon also saw ESPN Stories as a chance to showcase the network's numerous storytellers. Through the first month of its launch, several Stories have been created by hosts and commentators ranging from Raja and Christine Williamson to Jason Fitz.
"Their ability to tell stories in all different formats … can create some really compelling storytelling that is inclusive of a lot of different views, perspectives and formats," Spoon said.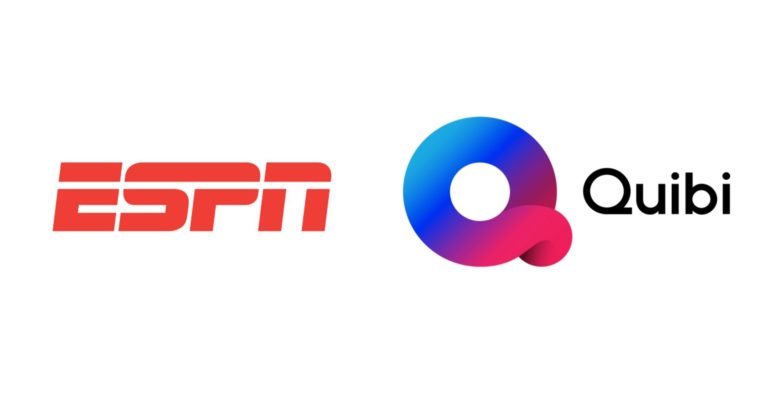 The final reason to greenlight ESPN Stories was because of the platform which it would live in: the ESPN App, Spoon said. With the app's aptitude to break and share news, scorelines and streams, he saw Stories as opening up ESPN's ability to provide additional content and perspectives to those moments.
In the first two quarters of 2020, ESPN's Facebook, Twitter and Instagram feeds totaled 2.2 billion engagements, according to Shareablee, representing a 70% rise year-over-year. This makes ESPN the No. 1 sports media publisher so far this year in terms of social media engagement.
According to data from Conviva, which specializes in global streaming and social media intelligence, Raja's addition to ESPN has increased the network's content output across Facebook, Instagram, Twitter and YouTube.
Over the last 90 days, "Sportscenter" and ESPN's cross-platform posts are up 28% and 45%, respectively, compared to the same period in 2019. Total engagements for the "Sportscenter" Instagram page have also risen by 196% compared to the same time in 2019, with the engagement rate up 32.7%.
Now with ESPN Stories, Nick Cicero, vice president of strategy at Conviva, believes that it adds another dimension to ESPN's communication with its followers.
"The inclusion of ESPN Stories into the ESPN App just goes to show how blended social media has become with all content formats," Cicero wrote in an email. "Social media, and the Stories format in particular, has become one of the primary ways sports fans get their news, whether it's from teams directly or sports media outlets on Instagram. ESPN is just adapting to users' preferred ways to consume content."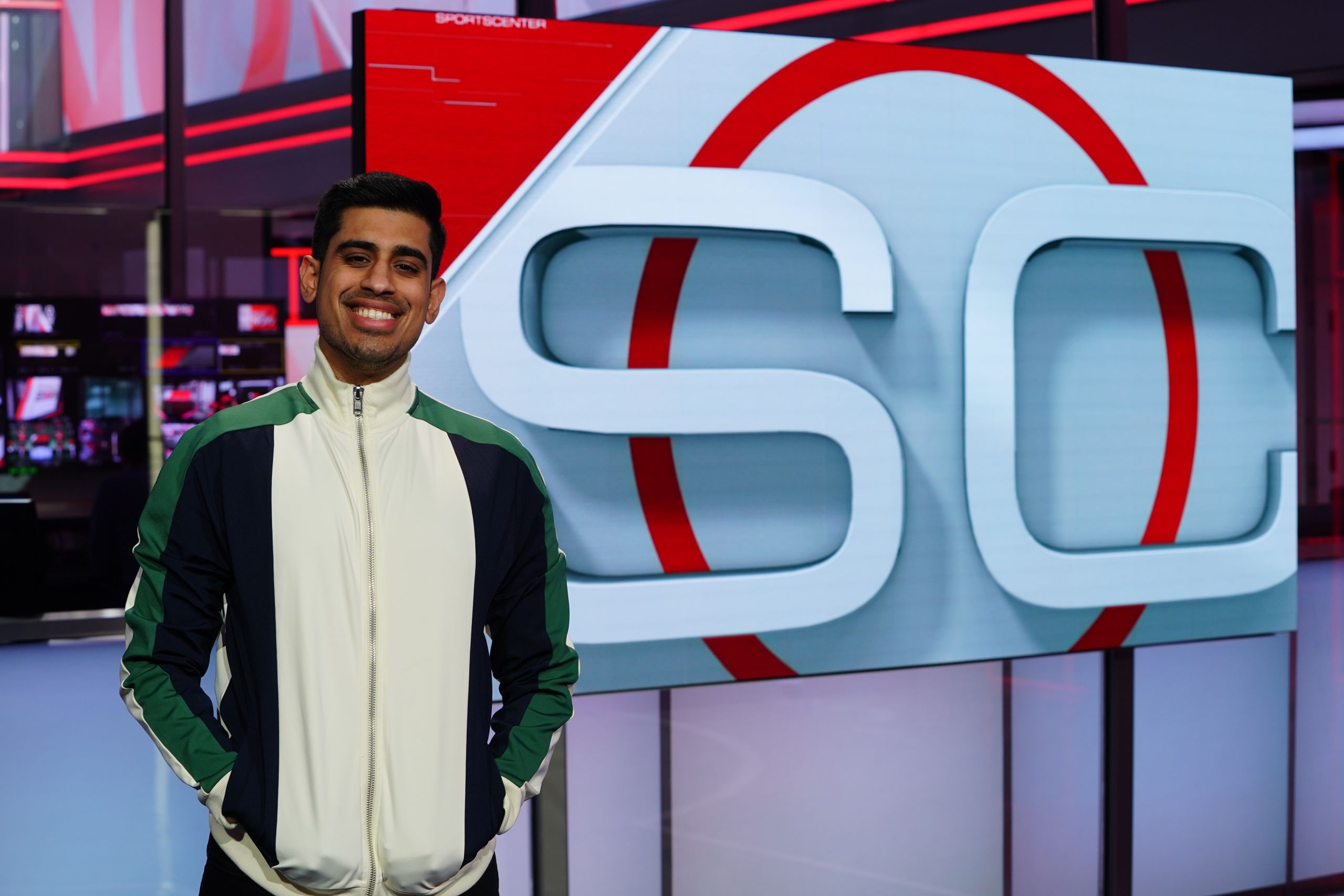 Within weeks of ESPN Stories's launch, the sports world witnessed two game sevens in the 2020 NBA playoffs, one of which featured the Houston Rockets and Oklahoma City Thunder. Previously, ESPN would look to rely on its highlight-curation skills, box scores and live streams to entertain app users. Now with ESPN Stories, Spoon says that an event like Rockets-Thunder has another layer of storytelling that wasn't previously available on the app.
Another example of ESPN Stories's potential came, unfortunately, with the tragic passing of actor Chadwick Boseman, who played an array of iconic Black characters in his career including Jackie Robinson. Given the impact of Boseman's death on society, culture and — last but not least, sports — Spoon and his team were able to take a tribute video featuring F1 driver Lewis Hamilton and reactions from players and make a memorable video series on ESPN Stories.
"[The Boseman story] was a good example of being able to produce creatively and showcase content that, otherwise, I'm not sure what it would have looked like or how it would have had a home in the app," Spoon said. "That opened us up to a new presentation layer that lets us cover and touch on what's really important."
With 2021 approaching, Spoon sees many growth opportunities for ESPN Stories. Beyond experimenting with additional formats and voices, his team is actively working on ways to increase interactivity within the feature.
Early monetization efforts have seen interstitial ads for Constellation Brands like Corona, Modelo and Pacifico run between certain ESPN Stories. Spoon said that ESPN will look to include more brands and sponsors in the future.
While it is still in its infancy, ESPN's involvement with short-form companies like Instagram, Quibi, Snap and TikTok makes Spoon confident about the future of ESPN Stories.
"We had a nice education head start with a lot of our other work, but we'll continue to get smarter and better on ESPN Stories, and that's very exciting," Spoon said.