ESPN will open its "Monday Night Football" season by televising NFL player protests for social justice and the singing of the Black national anthem.
Stephanie Druley, executive vice president of event and studio production, said ESPN plans to cover any players protesting during the U.S. national anthem, as well as the performance of "Lift Every Voice and Sing," known as the Black national anthem, during the network's NFL Week 1 doubleheader Sept. 14.
The network will cover pregame player protests and the singing of the Black national anthem live before the Pittsburgh Steelers and New York Giants game at 7 p.m. ET, Druley said. Time permitting, it will take the same approach before the Tennessee Titans and Denver Broncos game, which is scheduled for a 10:15 p.m ET kickoff.
ESPN's new "Monday Night Football" commentator team of Louis Riddick, Brian Griese, Steve Levy, Lisa Salters, and John Parry will call Titans-Broncos. The network's top college football duo of Kirk Herbstreit and Chris Fowler will call the earlier Steelers-Giants telecast.
"Our policy is to cover the anthem when it's newsworthy. That's not going to change," Druley told reporters during a media call. "We are going to continue as we've done with the NBA and the WNBA. We will cover social justice movements, actions, as they happen. We're not going to shy away from that."
NFL TV partners ESPN, NBC Sports, CBS Sports, and Fox Sports usually only show the American flag color guard and singing of "The Star-Spangled Banner" before special NFL games, such as opening night or Super Bowl. Networks are typically in a commercial break during pregame ceremonies for regular season games.
Following the example set by Colin Kaepernick when he began protesting police violence during the national anthem in 2016, players across sports have similarly reacted to a summer filled with calls for racial and social justice.
ESPN would be remiss not to cover newsworthy protests when they directly interact with sports, according to Druley. After the Week 1 doubleheader, ESPN will decide coverage plans on a week-to-week basis.
"Look, we're going to keep our main rule, which is when it intersects with sports, we're going to cover it, and look, we don't see the social justice movement as being political. It's social justice," said Druley. She can't say if they'll show the anthem for half the season or just two of 10 games. "I don't know. We will make a judgment call every week. But I can tell you that Week 1, that first game, you will see the anthem — and you will see 'Lift Every Voice.'"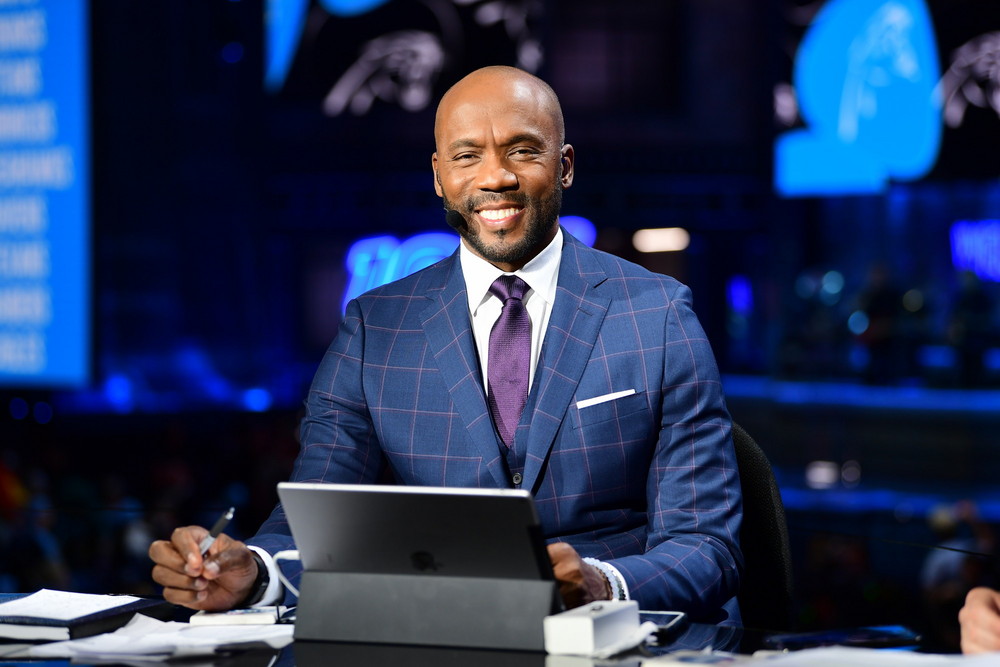 CBS Sports Chairman Sean McManus sounded a similar note on Sept. 8 while describing his network's approach to NFL players kneeling or otherwise protesting for social justice on-field during Week 1. CBS will be cognizant of the COVID-19 pandemic and political and social upheaval of recent months.
"We don't forget the fact that the country is going through a lot of political situations with Black Lives Matter, social justice and social injustice. We're not going to ignore that. Obviously, we're going to address it in our pregame show, with interviews and features," McManus said. "But the coverage of the game, once we get to our game coverage, will obviously be focusing on presenting the action on the field. But we don't forget and we don't ignore those other two elements."
CBS game announcers, for example, will be free to discuss a player protesting during the national anthem or wearing the name of a victim of police brutality and racism on their uniform or cleats. But they won't "interject their opinion or their philosophy," McManus said. Once Week 1 is over, CBS will reassess its coverage.
"We need to thread the needle just the right way. Because there are people who are tuning in just to hear about football. So we need to make sure that we don't overdo the emphasis on what's going on in our country," McManus said. "But we're not going to ignore it. Our announcers on-site at the games are not going to condone and they're not going to condemn what's going on. They're going to report it — and they're going to move on."
CBS' No. 1 announce team of Jim Nantz, Tony Romo and Tracy Wolfson will call the Miami Dolphins at New England Patriots on Sept. 13. New No. 2 game analyst Charles Davis will team with Ian Eagle and Evan Washburn to call the Cleveland Browns at Baltimore Ravens.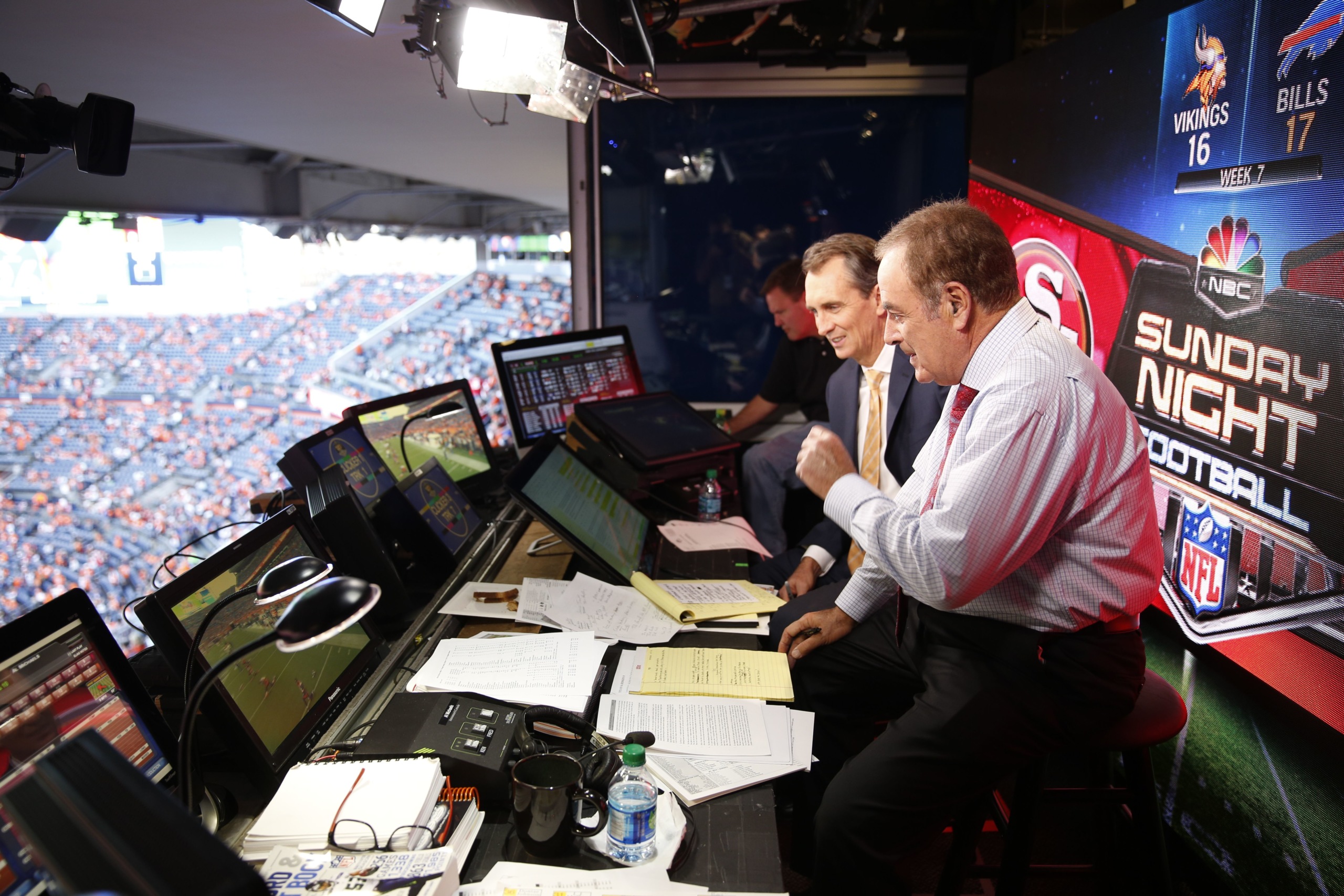 The normally crowded NFL sidelines will look very different to millions of TV viewers this season. The league is strictly limiting the number of people with field access to avoid infecting coaches and players.
TV sideline reporters like ESPN's Salters and CBS' Wolfson will have to do their jobs from the stands. There will not be military/police honor guards on the field or on-field performances of the national anthem. Ditto for cheerleaders, marching bands and team mascots.
The NFL's 1,700 players, meanwhile, will be encouraged to salute victims of police brutality by placing decals with their names on their helmets. The league will also stencil social justice statements such as "End Racism" and "It Takes All Of Us" in end zones this season. The league will play "Lift Every Voice and Sing" before each game during opening weekend.