By Owen Sanborn, @owensanborn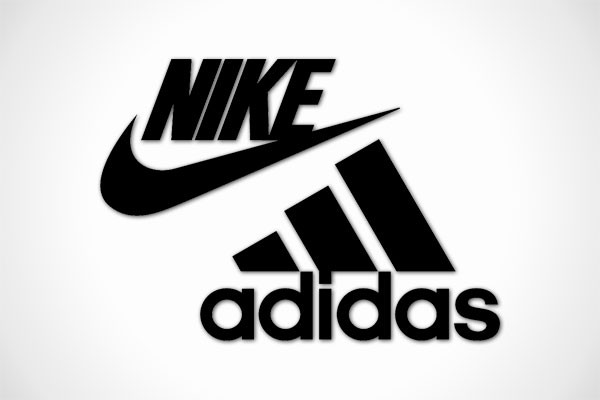 Matthew Kish of the Portland Business Journal dropped a bomb on Twitter yesterday, outlining a tweet that stated the annual sales numbers for both adidas and Nike.
Annual North American sales:
Nike: $14.7 billion
Adidas: $3.6 billion
Non-North American sales:
Nike: $15.7 billion
Adidas: $15.3 billion

— Matthew Kish (@matthewkish) March 14, 2017
As you can tell, Nike is still dominating in North American sales, likely in part to the brand loyalty Americans have towards the athletic giant as well as the athletes underneath Nike's wing. However, the gap between the two is becoming tighter, and as the non-North American numbers show, the adidas brand has to be doing some things right.
Here's the basic @adidasUS game plan for hitting $5.3 billion sales goal by 2020: pic.twitter.com/OUbt7qdjUW

— Matthew Kish (@matthewkish) March 14, 2017
Kish goes on to talk about (well, tweet about really) how adidas has set a benchmark to clear $5.3 billion (47% increase) in sales domestically by the year 2020. Although 47% may seem like a gaudy projection, it could prove to be a feasible one, and a level that Adidas is confident they can sustain after the brand has been gaining steam as of late.
Want more great content like this? Be sure to subscribe to our newsletter!
Side note: I found it interesting that under the focus column of the "game plan" that adidas grouped the city of Atlanta alongside those behemoth markets to target. Atlanta may really be one of the more underrated bigger markets in this country.
The hotbed for elevating revenues for both athletic brands and the governing bodies of sport themselves is China, and Nike still a notch above in the arms race for that region.
Most recent annual sales in China:
Nike: $3.8 billion
Adidas: $3.2 billion

— Matthew Kish (@matthewkish) March 14, 2017
But with Kobe Bryant's retirement (he was huge in China) and a smaller margin to recover, adidas may have an opportunity to shrink the gap with their own army of stars and innovative branding. Much of adidas' recent push can be attributed to that innovation, and the shrewd move of not trying to beat Nike at their own game but rather appeal to a generation of "creators" has set the brand up for sustained growth.
.@adidasUS head Mark King: "It's no longer just a couple of products. It's now the brand is hot. We feel confident we can sustain growth."

— Matthew Kish (@matthewkish) March 14, 2017
Now, King has to say those things as the head of the company, but even from the outside, I think it would be hard to argue that the brand is not in fact "hot." The only hiccup for adidas after yesterday's release was the lead Under Armour has over them within North America.
Under Armour North American sales: $4.1 billion
UA non-North American sales: $741 million https://t.co/EurQGiPUSa

— Kurt Badenhausen (@kbadenhausen) March 14, 2017
Of course, a gigantic portion of these sales are by way of Stephen Curry, but that figure still has to make an adidas stockholder (or stakeholder even) squirm. The good news is that there is a wide separation between the two outside of North America, and adidas has a tremendous opportunity in front of them to swipe some of the North American market share from Nike over the coming years.
Either way, the numbers clearly show that Nike still reigns supreme, but at the very least, adidas is on an upward trajectory for the time being.