When he arrived at Harbour Town Golf Links on July 9 for practice, Nick Watney, like every player in the field at the RBC Heritage, had to be tested for COVID-19. The results came back negative, and two days later ended he the first round with a score of 74. He went to bed that night a golfer looking to fight his way back into contention. By Friday morning, a different kind of challenge had emerged.
Last June, Watney had seen two of his peers — Rory McIlroy and Scott Stallings — sporting a new wristband on their arm made by WHOOP, a Boston-based fitness tracking technology company. The two were the earliest golfers to start using WHOOP to elevate their game.
In a July 2019 interview with WHOOP founder Will Ahmed, Stallings credited the wristband's "Sleep Coach" functionality with helping him find a better time to go to sleep and wake up. For McIlroy, WHOOP made him realize that his overtraining tendencies were what contributed to his poor sleeping habits. Once he started changing his training routines, McIlroy's WHOOP data showed that he averages nearly four hours of REM and slow-wave (deep) sleep per night, making him feel more ready to play at his peak. "It's the first thing I check in the morning," McIlroy told Ahmed in April.
Like McIlroy and Stallings, Watney used WHOOP to track his recovery process during the arduous PGA Tour season. By early 2020 however, the fitness company began sending him emails about a disease that had yet to make its global mark: the coronavirus.
From collecting its user data, WHOOP was able to find a correlation between an elevated resting heart rate and COVID-19. According to Watney, almost every COVID patient showed signs of an elevated resting heart rate.
When Watney woke up Friday morning, his WHOOP wristband indicated that his breathing showed an alarming spike in the amount of breaths he was taking per minute. Usually, Watson totals 14 breaths per minute; overnight, his rate had skyrocketed to more than 18.
After he arrived back to the golf course for another COVID-19 test, it came back positive — without any signs he was sick other than the information he received from WHOOP.
"We heard that Nick Watney was able to use WHOOP to detect COVID-19 and it's a sign that all of the research that we've done on COVID-19 is incredibly important and that WHOOP can be used as an early detector," Ahmed wrote in an email.
When Watney found out about the positive test, he had a tough time believing the outcome. He had already arrived at the golf course without showing any signs of sickness. He even asked the tour doctor if they were certain about its accuracy. After the initial test result, his lack of symptoms was enough for him to be allowed to practice in the event it turned out to be a false-positive. By the time he was supposed to arrive on the tee-box, he got the call that he was indeed carrying the coronavirus.
Sporting Wearables
As sports properties return to live action, several are turning to biometric devices to help curb any further spread of the coronavirus among their athletes. The LPGA and Ladies European […]
Watney recalls feeling a sense of strangeness inside of him after testing positive for the coronavirus. During isolation, he remained in close contact with his agent, Ben Harrison from Sportfive, and an infectious disease expert that the PGA Tour had assigned to educate him about COVID-19, how it's transmitted and how to slow it down.
At one point, he likened the sensation to when a spider starts crawling up a person's arm. Other than that, Watney still did not record so much as a cough or a fever — and no one in his family wound up contracting the virus.
For 12 days, Watney said his living situation was like Groundhog Day. Some days were more lethargic than others but, otherwise, he says that he luckily had a very mild case of the coronavirus.
"There's some people who have really had some horror stories, for sure," Watney said. "I'm kind of uncertain but, in the end it was, it was pretty mild. I really feel fully healthy and I'm happy to be playing again."
Watney's story has already played a role in driving more outreach to WHOOP, says Ahmed, strengthening the fitness brand's reputation with professional athletes.
While Ahmed never went the sports route after college, his upbringing was not that dissimilar from that of Stallings, McIlroy or Watney. Ahmed went to Harvard as a member of the squash team, eventually working his way up to captain during his senior year. Like McIlroy, Ahmed would frequently overtrain and was always around other athletes who would either undertrain, misinterpret their fitness peaks or not necessarily understand the importance of recovery and sleep.
Wondering how he could improve his training regimen led to Ahmed's growing fascination of trying to find optimal performance on a consistent basis. Ahmed went onto read roughly 500 medical papers around physiology research and wrote his senior thesis about how to continuously understand the human body.
"That, really, I would say became the business plan for WHOOP," Ahmed said. "We believed that if we could build really accurate, intelligent wearable technology for athletes, teams and coaches that, over time, it would become a product that would be used by the masses to better understand health."
Ahmed launched WHOOP after he graduated from Harvard in 2012. Back then, Ahmed remembers the focus being on research validation and data accuracy which, according to him, is tops in the fitness market. It measures four key variables more than 100 times per second: heart rate variability, resting heart rate, sleep and respiratory rate.
While Ahmed stands by the effectiveness of WHOOP today, he acknowledges the product's flaws in its early days.
In 2015, the WHOOP band was bigger in size and it had only about a day of battery life; five years later, its battery can run for five days. Past WHOOP models took a very long time to send all data to the users' phone or cloud database; now it transfers all the information simultaneously.
"A little bit of it is sort of the natural evolution of technology development and an exponential growth where, if you can start with the most complicated foundation and then build layers on top of it, you can then build a world-class product," Ahmed said.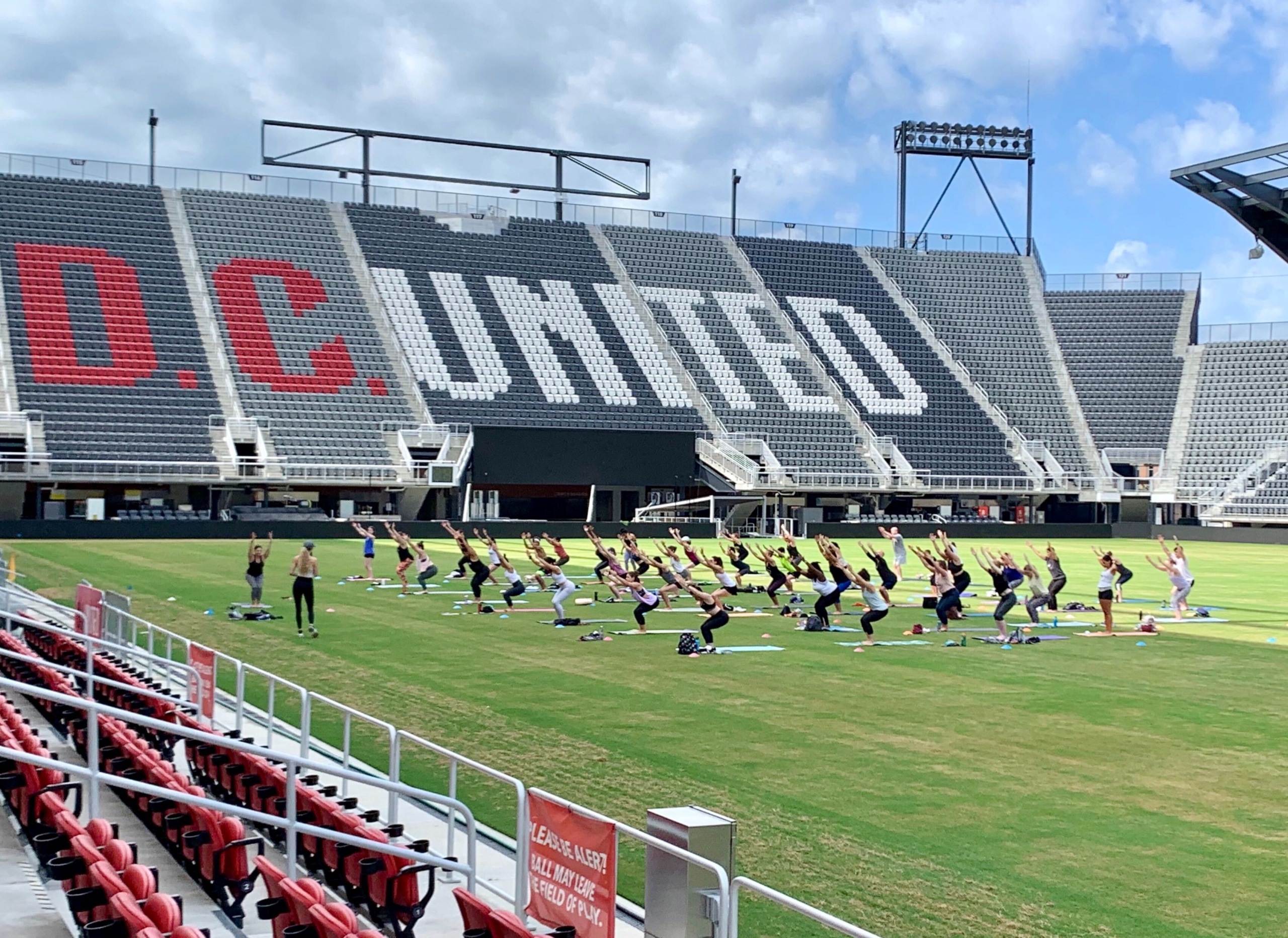 Another area in which WHOOP has grown in since its inception is the high-profile athletes who wear it. LeBron James and Michael Phelps have been using the fitness tracker since 2015 — back when the project had real limitations but could still provide accurate data around recovery and sleep.
Over time, WHOOP's sports reach went league-wide. It became the first product of its kind to be approved by MLB to be worn in games during the 2017 season. That same year, it inked a deal making WHOOP the officially licensed recovery wearable of the NFLPA — every current and incoming NFL player was given a WHOOP Strap 2.0 so they could monitor their strain, recovery and sleep.
More sports properties are eager to work with WHOOP after they learned about Watney's COVID experience. Ahead of the PLL Championship Series, the league partnered with the fitness company to provide a WHOOP Strap 3.0 to all PLL athletes.
"They're helping folks identify symptoms early on because they have such a high level of access to really detailed information," Nathan Cheung, vice president of business development at the PLL, said. "I encourage more leagues to reach out to WHOOP and learn about their platform and their capabilities because right now, health has to be paramount — it has to be at the forefront of anything that anybody's doing."
Shortly after Watney tested positive for COVID-19, the PGA Tour immediately acquired 1,000 WHOOP straps to handout to all players, caddies and other essential personnel at upcoming PGA Tour, Korn Ferry Tour and PGA Tour Champions events.
The LPGA Tour — as well as the Symetra Tour and Ladies European Tour — has also procured 1,000 WHOOP straps in a partnership similar to that of its brother tour. Even before the deal was finalized, Heather Daly-Donofrio, chief communications and tour operations officer at the LPGA Tour, said that numerous players have inquired about WHOOP in recent weeks.
"We definitely are looking at it as a long-term play," Daly-Donofrio said. "They came to us because of the time that we're in with COVID-19, but the functionality of their product has a lot of great benefits for athletes. We're looking at it as a long-term partnership to help the overall health and fitness of our athletes."
Before the University of Tennessee partnered with WHOOP on July 17 to make it the first school to offer WHOOP Strap 3.0 to its entire athletics program — composed of 600 student-athletes across 20 sports — the two had already worked together since 2015.
In the early stages, Tennessee picked Olympic-level student-athletes as the guinea pigs for its WHOOP experimentation. That included people like swimmer Kira Toussaint, who represented the Netherlands in the 2016 Summer Olympics, and basketball player Grant Williams, who was the 22nd pick in the 2019 NBA Draft.
Over time, the number of Tennessee athletes wearing WHOOP has grown from a handful to the hundreds. Greg Adamson, associate director of Olympic sports performance for Tennessee's soccer and swimming and diving programs, said that players and teams have seen a rise in their sleep time and a decrease in resting heart rate.
"I've seen [WHOOP] progress each year with the number of athletes that have utilized it," Adamson said. "I think that the end game is still behavioral modification, and that's the driving force behind this partnership. The healthier and better you are in today's world, the better you can be."
To Ahmed, WHOOP's long-standing philosophy of, "moving at an uncomfortable pace," helped the company anticipate the coronavirus pandemic. In late January, WHOOP had already started conducting research of the virus, helping them become the first consumer app to have COVID-19 tracking in its app.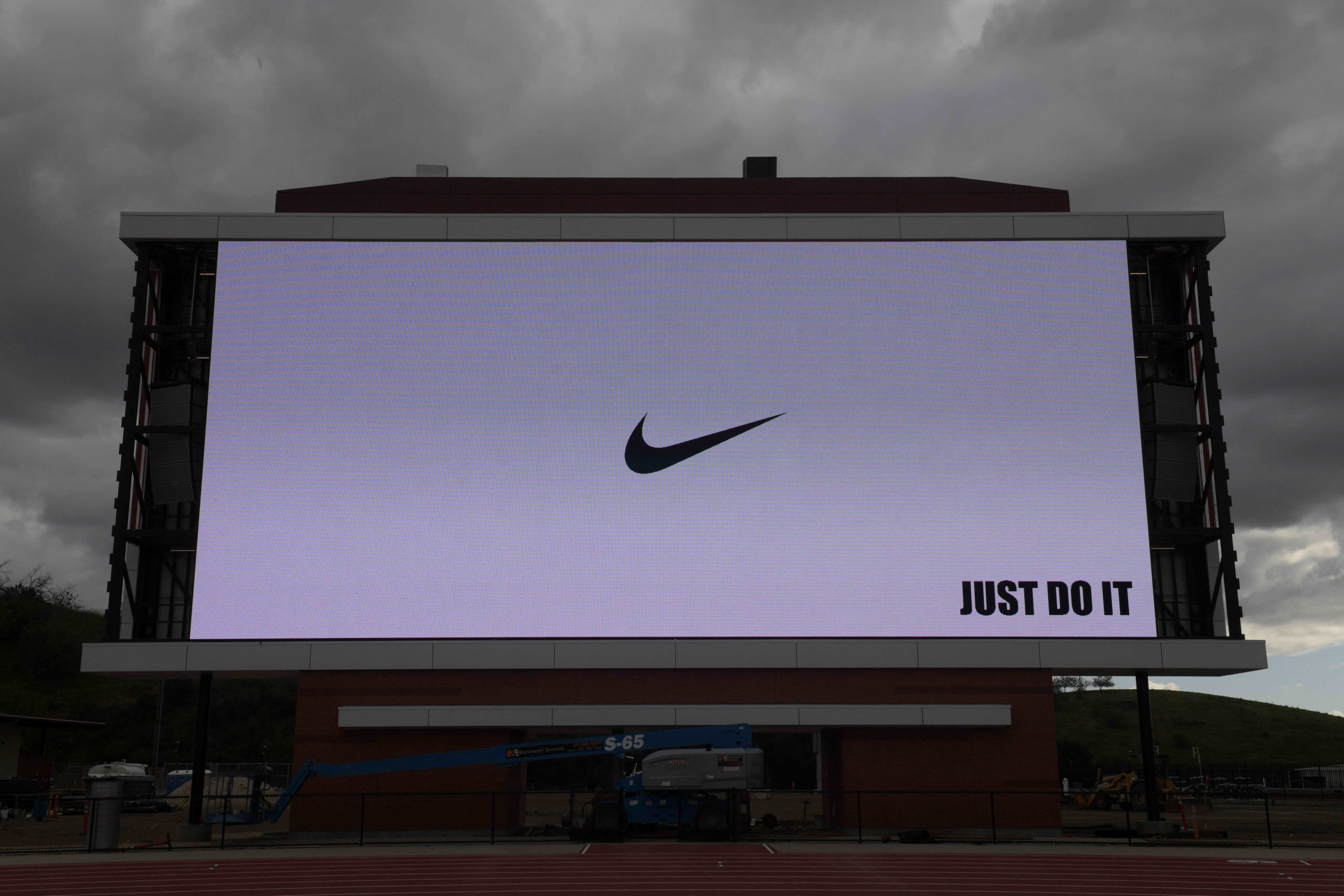 The added benefit of its COVID-19 awareness makes Tom Cove, president and CEO of the Sports & Fitness Administration, even more optimistic about WHOOP's future in the fitness market.
"None of us wants someone to be standing next to us who may be asymptomatic, but contagious," Cove said. "If a product like WHOOP is able to say, 'Your respiratory rate is way up and you may not be feeling it, but it's true, and you should be thinking about what that means,' that's a damn good product for society."
To Ahmed, WHOOP has come a long way since his Harvard days. In November, the company closed a $55 million Series D funding round led by Foundry Group, who is also an investor in Fitbit. It has raised more than $100 million in total, with investors ranging from Twitter CEO Jack Dorsey to the late former NBA Commissioner David Stern. The raise also came following Google buying Fitbit for $2.1 billion.
With the rise of at-home fitness, Ahmed says that has helped WHOOP grow even more over the past several months. In March, the company saw its user growth increase sevenfold year-over-year and has since experienced rises in new memberships and overall usage.
Ahmed declined to comment on how much of an uptick WHOOP has seen in membership or revenue.
As for the future, Ahmed stands by WHOOP's mission to unlock human performance by understanding health and helping its members navigate through the worst pandemic in over a century.
Just ask Watney about what WHOOP means to him.
"I'm super thankful that I was wearing it and that they've developed this technology. I would not have been tested that Friday without the WHOOP strap."