Downward dog, bear crawls and burpees have supplanted headers, corner kicks and yellow cards at one MLS stadium this summer.
Audi Field – the 2-year-old home of D.C. United – had sat mostly idle since March when the XFL's DC Defenders played their final game before the upstart league suspended play and, ultimately, filed for bankruptcy protection.
While there's still no timetable when sports fans can return to the Southwest Washington, D.C. stadium or Nationals Park down the street, socially distanced workouts have taken over the pitch as more than a dozen fitness companies have held outdoor classes.
"We wanted to be good neighbors," said Harry Hardy, senior vice president of brand and events at D.C. United. "Going into this year, D.C. United and Audi Field had a ton of momentum with a growing fan base, but we were looking to engage with the community in a more meaningful way. That's actually something these group fitness classes gives us. This could be the first time many people taking these classes have been to Audi Field. If they have a great experience and – when we are allowed to host games with fans again – that could help grow our fan base as a result."
Hardy was walking around Washington several weeks ago when he saw an outdoor fitness class taking place at one of the many parks in the nation's capital, which sparked the idea of inviting group fitness studios to use Audi Field.
"While growing our fan base could be a consequence, our main goal here was to help small businesses navigate [the pandemic]," Hardy said.
The fitness businesses are allowed to use the field free of charge, but are limited to 45 participants given Washington's mass gathering cap of 50 people. Jackie Krakowski, co-owner of District Flow, fielded an email from Audi Field officials in June to see if she wanted to use the stadium for her studio's hot yoga classes.
"It's been wonderful," Krakowski said. "We appreciate them taking the initiative to help support businesses in the community. We are all grateful for that in these crazy times."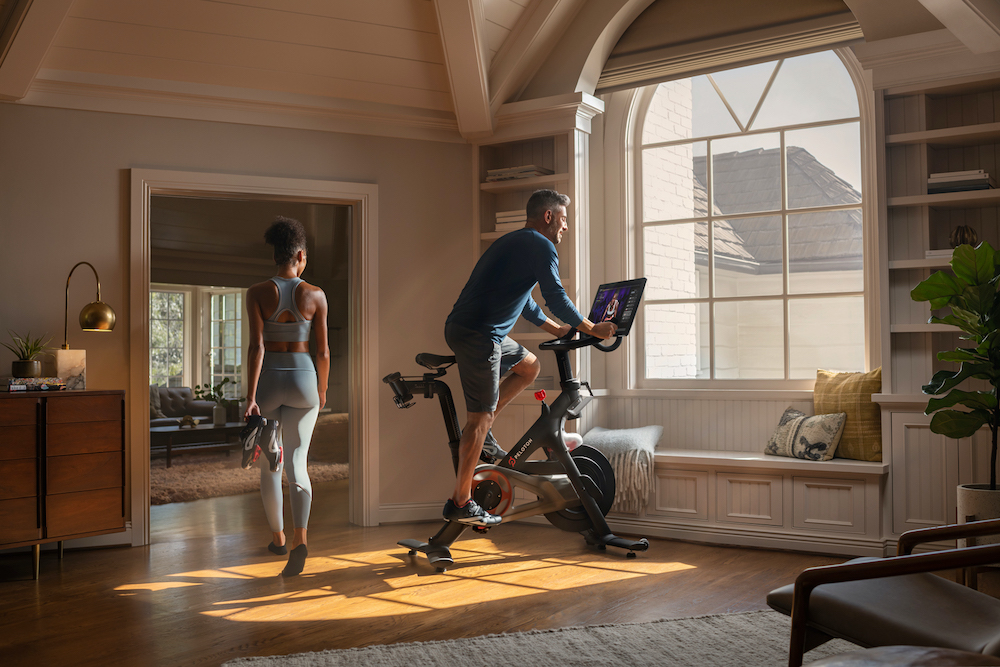 Fitness Industry Shifting Quickly
The coronavirus pandemic is turning the $94 billion fitness industry on its head as closed gyms try to keep members engaged, while at-home systems and services are surging. Gold's Gym […]
District Flow's first class on July 11 sold out more than a week ahead of time and each Saturday morning class has had a waitlist. July has had the most 90-degree days on record in Washington, so the climate has matched Krakowski's studio. Her studio opened a month before District officials forced fitness facilities to close in March.
While gyms and studios were allowed to re-open in June, Washington Mayor Muriel Bowser issued a mask mandate on July 22 that includes those participating in indoor workouts.
District Flow hasn't restarted indoor classes yet and uses the wharf and a public park along with Audi Field.
"The majority of people who register [for the Audi Field] classes had never been with us before," said Krakowski, who charges a reduced rate of $5 for the stadium classes. "I've lived in Southwest D.C. for seven years and I know it's hard to find truly community-oriented activities. That's why I'm so thrilled about and grateful Audi Field has allowed us to use it. This is great for the community."
Hardy said that he hasn't heard of another major professional sports team that has offered up its facilities in this manner, although there's been a trend to outdoor workouts in recent months around the nation as the coronavirus has led the fitness industry to adapt to both public health requirements and members' fears of indoor workouts.
A recent survey of 1,000 users of ClassPass found that 70% of respondents "expressed a strong preference for outdoor classes" and several of those who took part in the survey noted "fresh air would help them feel safer," according to the service that connects users with local gyms and fitness studios. The survey also found 31% of the 300 fitness partners surveyed have plans to at least explore outdoor classes.
ClassPass has been one of the fitness-related businesses that have been hit hard by pandemic as 300 of its 30,000 partners have shut down permanently. The company has had to lay off or furlough roughly half its workforce after revenues dipped about 96% for the final two weeks of March compared to pre-pandemic levels, according to CEO Fritz Lanman. ClassPass hasn't provided updated revenue losses over the last four months.
Major gym chains 24 Hour Fitness and Gold's Gym have filed for bankruptcy as other major gyms – like L.A. Fitness – have faced lawsuits over unpaid leases.
"While outdoor workouts have been a great way for our fitness partners to begin to welcome their communities back to class, many businesses are still hurting from months of shutdowns," Kinsey Livingston, ClassPass vice president of partnerships, wrote in an email.
"Fitness companies are increasing their cleaning budgets and reducing the size of their classes, while simultaneously supporting multiple streams of revenue, such as indoor classes, outdoor classes and digital classes. There is still a tough road ahead for the fitness and wellness industry, but we remain optimistic about the future and committed to helping our partners navigate the coming months," she wrote.
RowHouse, the nation's largest indoor rowing studio chain with about 300 locations, has about 30% of its locations offering outdoor workouts and all offer virtual sessions to its members.
"Our owners are super resilient," said Caley Crawford, Row House's director of education. "They've gotten with property managers and landlords to see how they can safely shift to outdoor workouts. There's only been one studio that I know of that didn't get approval for outdoor workouts from a property manager. Some places need to cone off part of parking lot or take other safety measures, but landlords have been open to the idea. It keeps [the Row House franchises] paying their rent."