When SoFi Stadium opened on Sept. 8, the more than $5 billion stadium project was thrust into a sports landscape that no one could have forecasted when ground was broken on the development nearly four years ago.
As the most expensive stadium project to-date, the home of the Los Angeles Chargers and Rams fits that bill. Led by construction firm AECOM, the complex has installed a 5G network and high-speed WiFi throughout. Inside, it holds the "Oculus," a double-sided videoboard that — at 70,000 square feet of digital LED and 2.2 million pounds — has a 4K HDR display, 80 million pixels and a 260-speaker sound system.
It also boasts an indoor-outdoor design with plazas and an abundance of retail space surrounding it. The stadium's maximum capacity for NFL games is 70,240, but can seat as many as 100,000 people for bigger events like concerts.
However, for that inaugural game, no fans were allowed in attendance due to the coronavirus pandemic. Both the Chargers and Rams have issued statements saying that no fans will be allowed at SoFi Stadium until further notice because of coronavirus concerns.
For decades, stadium developments have often taken a "bigger is better" approach, adding more and more seats as owners and teams looked to draw in bigger events and concerts, maximizing revenue in the process.
But as the pandemic has wreaked havoc on the sporting industry and raised questions around not only how many fans may look to attend games in the future, but will they at all, the size of future venues is now coming under the microscope.
Jon Niemuth, director of AECOM Sports – Americas, said that he expects grandiose arenas in major markets like SoFi Stadium that are capable of hosting events like the Super Bowl will bounce back to some level of normality. However for others, questions around capacity will likely become an even larger point of discussion.
Niemuth has already noticed that both recently opened and future MLB venues are smaller than their predecessors. The Atlanta Braves' Truist Park opened in March 2017 with a capacity of 41,149, but has since shrunk to 41,084 — a 17.1% drop from the team's former stadium's capacity. The Texas Rangers' Globe Life Field debuted in May with a capacity of roughly 40,300, a 16.2% decline from its previous field.
The Oakland Athletics have also proposed a new stadium site on the Oakland waterfront at Howard Terminal. They hope to begin construction in 2021 and open the stadium in 2023 to a capacity of 35,000 — a 37.4% decrease from Oakland Coliseum's maximum capacity of 55,945 fans at baseball games.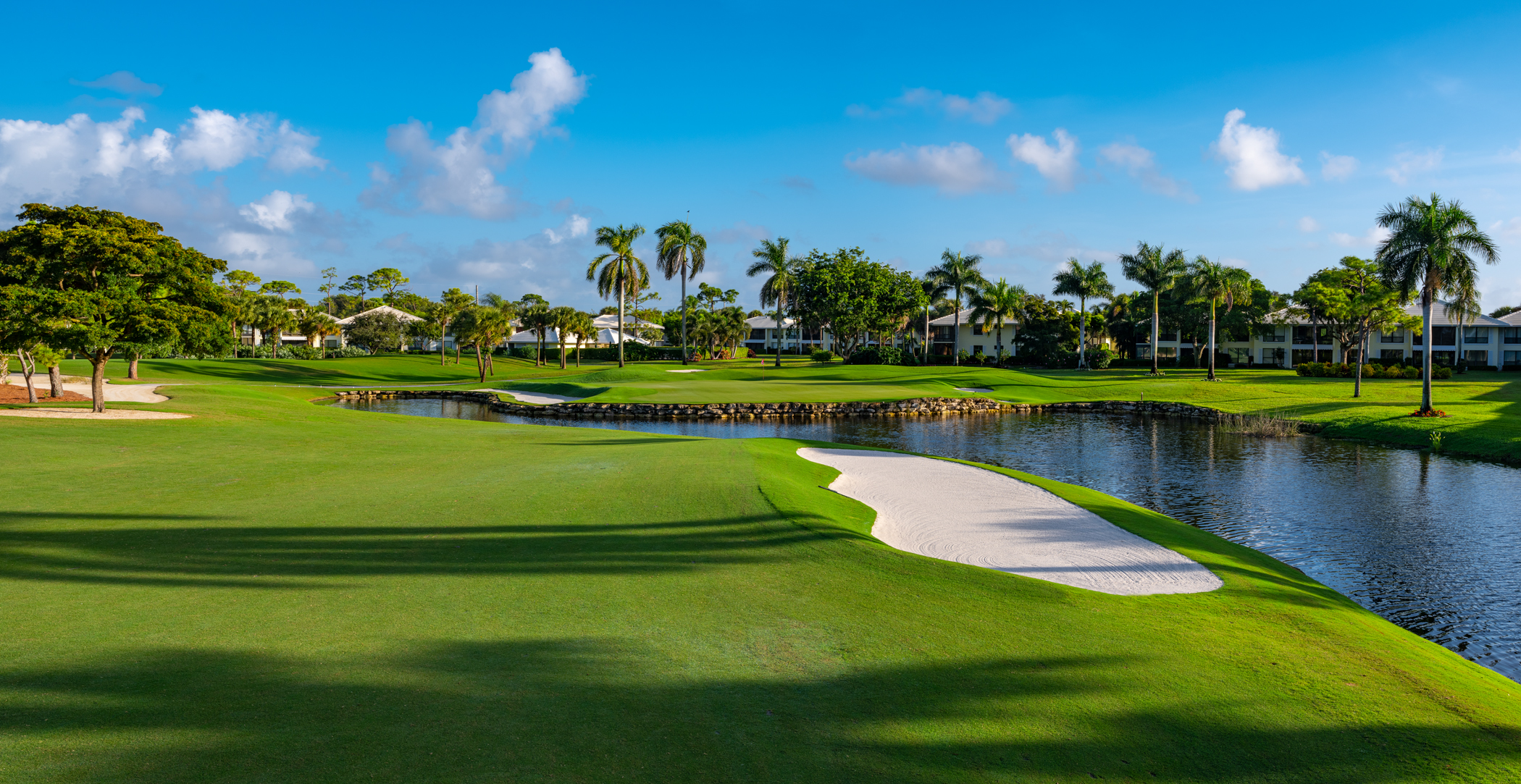 If not a reduced capacity, Niemuth also sees the possibility of stadium architects and developers buying the same physical real estate — with the hopes of utilizing it for more than just games.
"It's less about a fixed seat and more about the diversity of experiences that you can create for your fans when they come into a building," Niemuth said. "It's either flexible ticketing or more about creating spaces that people can navigate and occupy during a stadium-sports-bar environment, a ticketed event or experience — all kinds of things that promote congregating. I think the reaction to what we've seen and what we know caused by the pandemic is those kinds of environments are going to be the hardest ones to recover. You may be able to recover a sports bar atmosphere, but you're going to do it at a fraction of the capacity."
Like AECOM, Mortenson has had to handle the loss of live entertainment events caused by the pandemic. The construction firm was readying for the debut of Allegiant Stadium, the new, nearly $2-billion home of the Las Vegas Raiders. It was also in the process of developing Climate Pledge Arena, the future site of the NHL's Seattle Kraken.
Logan Gerken, vice president and general manager at Mortenson, has watched the pandemic cancel all of Allegiant Stadium's inaugural concerts and live events. Instead of holding as many as 72,000 visitors — a 28.7% increase from the Raiders' previous residence, Oakland Coliseum — the state-of-the-art venue is likely to play out the 2020 NFL season sans fans.
"We definitely prescribe to the philosophy that the in-venue experience is the 'holy grail' of fandom, and without that, everything else doesn't work as efficiently," Gerken said.
In the marketplace, Gerken still sees significant interest from people looking to return to sporting events. Instead of venues scaling back on capacity, he believes that stadium operators are eyeing other ways to improve the stadium experience for the eventual return of crowds.
Gerken says that there's been significant investments made in health, hygiene and cleanliness within Mortenson-built projects. There's also been increased efforts at focusing on cashless and touchless payments to help ease the ingress and egress process.
Those advancements, he believes, will prevent any future trend of smaller stadiums.
"We're really accelerating a lot of the technology trends and operational trends that have existed for some time," Gerken said. "Some of the leading organizations are implementing them already, but this is going to cause a more rapid adoption of a lot of those operational approaches and technologies within the venue. I wouldn't foresee a dramatic shift to the business model, such that it would require smaller buildings. I think it's going to be an acceleration of a lot of the best practices and latest trends that we've been seeing."
Pete Giorgio, U.S. sports leader at Deloitte, agrees that stadiums shouldn't start thinking about lowering capacity. At some point, it will again be commonplace to have tens of thousands of people onsite at a sporting event that he thinks will be more enjoyable than in years past.
"There were already a bunch of changes that were happening with stadiums and arenas, and I think those will continue," Giorgio said. "It'll be a continuation of a plethora of different options for engaging with the game, whether that be courtside, bars, fantasy areas or other ways to use the facility outside of games. That will continue as well, but I think that will just only continue to — and add to — the need for these types of facilities and arenas moving forward."
Unlike some MLB teams' new ballparks, Austin FC might actually be looking to add more seating to their upcoming Austin FC Stadium. Currently at a capacity of 20,500, team president Andy Loughnane has explored the possibility of adding an additional 1,500 seats to Austin FC's soccer-specific venue.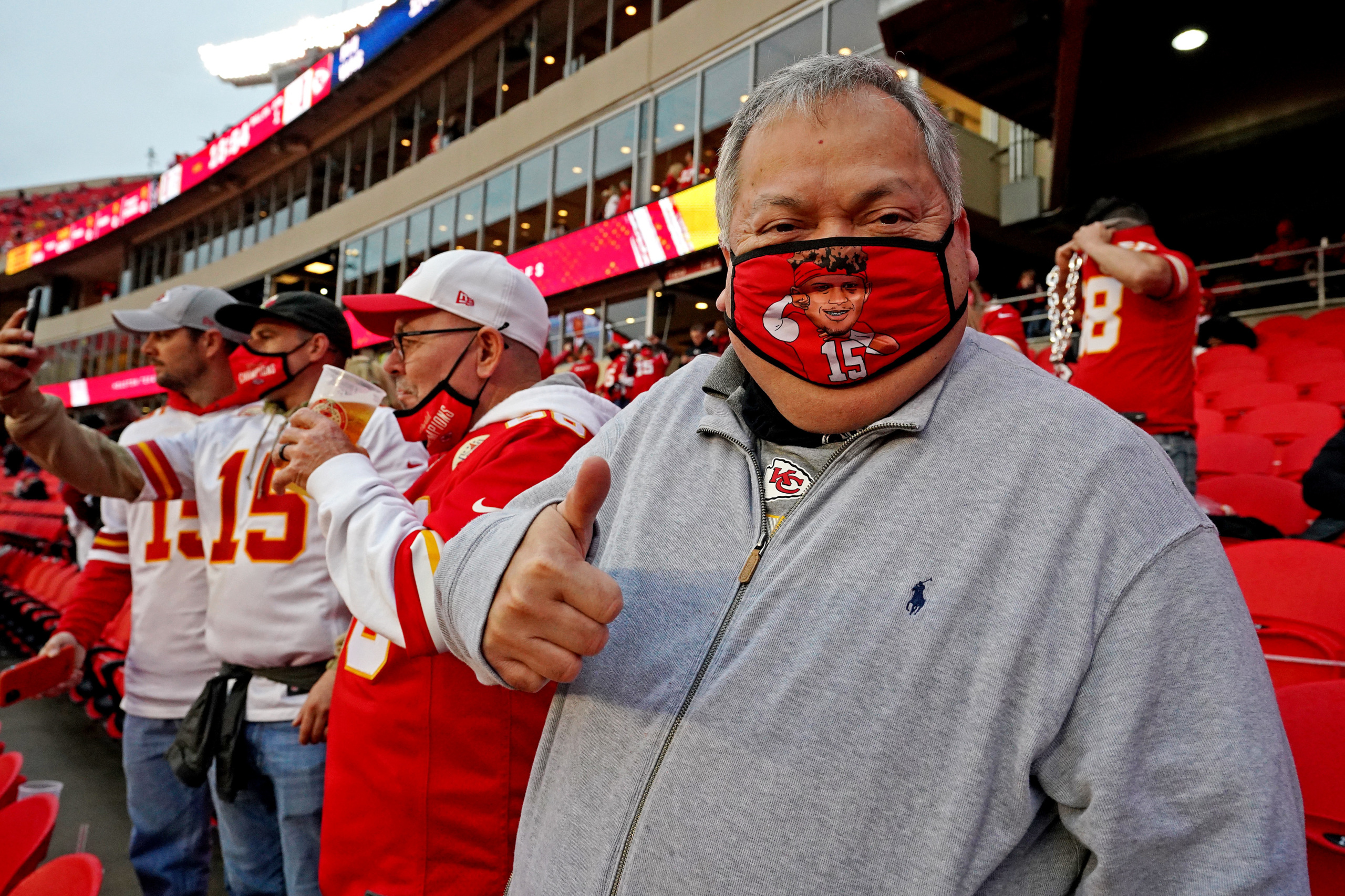 This announcement comes after Austin FC sold out its season-ticket memberships. There are roughly 15,500 season-ticket members for the 2021 season, with more than 44,000 deposits placed. Loughnane also stated that 75% of the stadium will be accounted for by season tickets.
Expected to debut on-schedule ahead of the 2021 MLS season, Loughnane says that the pandemic has not stunted Austin FC Stadium's construction, which is currently at more than 60% completion. When next spring rolls around, he anticipates nothing out of the ordinary when it comes to welcome fans to Austin FC's new home.
"We're planning on the 100% [fan] model, because that's the one model we have to plan for it," Loughnane said. "We can't underestimate the crowd size and underestimate capacity, especially in a marketplace that has so much demand for major league sports. We're focused on having 100% capacity in our stadiums next year, and that's the plan."
Six months since the NBA became the first U.S. sports league to suspend play due to the COVID-19 outbreak, the outlook now isn't any less bleak than back in March. As of Sept. 15, more than 6.2 million people in the U.S. have been infected with the coronavirus and at least 200,000 have died, according to a New York Times database.
Leagues have looked to slowly introduce fans back into stadiums. NASCAR and PBR became some of the first U.S. sports properties to do so, a move subsequently followed by MLS, USL and other one-off events like the DraftKings All-American Team Cup in early July.
College football and the NFL are also looking to bring more fans into stadiums. The Dallas Cowboys opened their stadium to more than 21,000 fans during the team's Week 2 game, the most across the NFL thus far.
Dr. Angela Rasmussen, a virologist at Columbia University, thinks that that's still too many people to bring together during these challenging times.
"That's a lot of people and it's very, very difficult to maximize risk-reduction behaviors that should prevent transmission," Rasmussen said. "The best way to prevent transmission in that scenario is to not have a crowd that large at all."
"I understand that there's a huge economic impact on not having fans, but at the same time, is that a risk worth taking? Because really, what the liability is, is that you're going to have a mass transmission or super-spreader event at one of these games," she said. "Then you're going to potentially have a lot of fans that become sick by a situation that the team created by inviting all of them into the stadium and encouraging them to basically enjoy football despite the fact that there's a pandemic of a respiratory virus going on right now."
Niemuth, like many nationwide, has started viewing the pandemic from a venue perspective in some ways like 9/11. When 9/11 struck New York City, he recalls an immediate reaction by stadiums and venues. There was a spike in security, who were more forceful when dealing with spectators. Many attending sporting events were looking over their shoulders, anxious and uncertain following the attack.
Over time, however, Niemuth witnessed firsthand the pendulum swing back to a side where people were more comfortable and accepting about the changes at sporting events. Past criticisms over the processes and protocols to get into venues — like walking through metal detectors and removing items from one's pocket — simply became a way of life.
At future games and matches, Niemuth wouldn't be surprised if visitors are subjected to rapid COVID-19 testing. While temperature screenings are still being fine-tuned, he foresees that being an added part of the fan experience entering an event.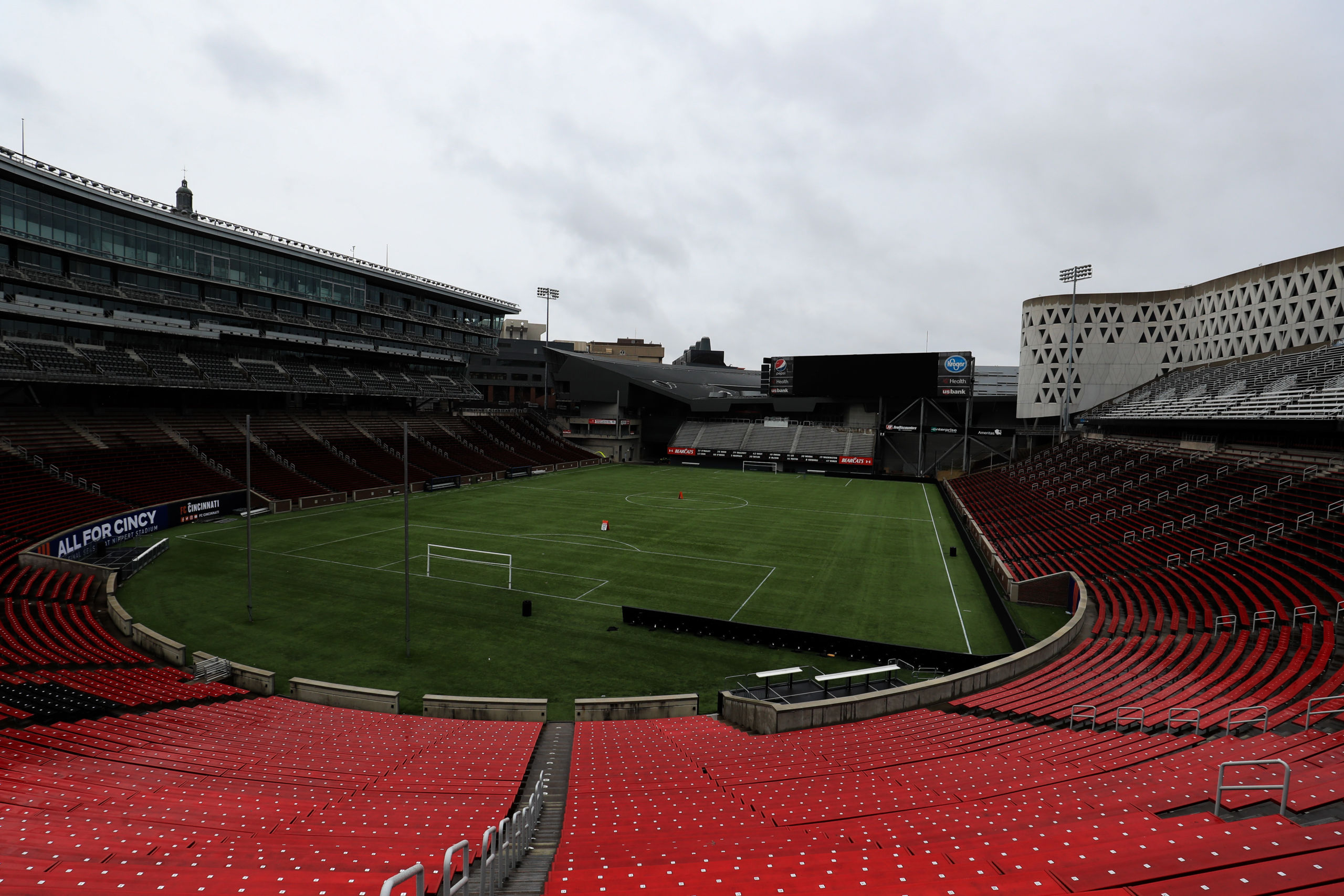 However different the future of sports in the U.S. will look, Niemuth believes that the pandemic offers architects and developers an unprecedented opportunity to change their approaches for the betterment of both the industry and its fans.
"A year or two from now, the ability for the sports and entertainment industries to tolerate future outbreaks or health environments is probably going to be greater than it was nine months ago, six months ago," Niemuth said. "I think there's going to be more technologies that just are not ready yet, but they will be ready a year from now. There'll be new things that come along as we understand this better and better every day. That's where we'll be, and a couple of years from now, there'll be something else, and we'll talk about how we learned from the pandemic to evolve the way we do things."