In October, the Tampa Bay Rays were on their way to accomplishing something the team hadn't done since 2008: secure a spot in the World Series.
While the pandemic forced the team's postseason run to largely take place without fans in attendance, the team saw a new digitally-focused opportunity to reach the coveted Gen-Z audience amid its success — working with influencers.
On Oct. 19 — one day before Game One of the World Series — the Rays' TikTok account posted a video featuring their mascot, Raymond, and influencers @imjoeyreed and @tosha_ptp.
Together, the two TikTokers boast more than seven million and 4.1 million followers, respectively; figures that are significantly more than the Rays' 161,000 followers.
Raymond and the TikTokers celebrated the Rays' World Series berth by dancing to the song, "Wrap me in Plastic." The video was shared on both the Rays and @tosha_ptp's TikTok pages. As of Dec. 1, the clip has generated roughly 83,000 views for the Rays; for @tosha_ptp, it has more than 1.8 million views.
"We really saw the value in working with the influencers, and it was mutually beneficial to both parties," Emily Miller, director of marketing at the Rays, said. "It really got us in front of new people on the platform, which is the ultimate goal."
The pandemic-ridden 2020 sports season has forced many sports organizations to be more adaptable with their approach to reaching new fans without the typical touchpoints of games or other live events.
Working with influencers is also helping teams and leagues better reach Gen Z fans — something that the entire industry is trying to tackle. Just 53% of Gen Z respondents — those between the ages of 13 and 23 — identified as sports fans, down from 69% of millennials and 63% of adults overall, according to a poll by Morning Consult.
When sports brands use influencers to attract younger fans, they need to adopt a two-pronged approach, according to Mat Micheli, co-founder and managing partner of media agency Viral Nation, Inc. For sports to find any success with influencer marketing, there needs to be alignment between the content and the audience it's meant for.
"The combination of really good content distributed to a qualified audience that the brand wants to reach is the ultimate recipe for success," Micheli said.
The NFL has leaned into a different set of influencers this season to spotlight through its NFL Artist Replay program. Every week, the league posts an artist's work on the league's social media channels to shine light on both the work and the artist. The initiative was created to amplify and bring more exposure to the efforts and voices of BIPOC artists worldwide.
The NFL sought the help of a notable art influencer to bolster the Artist Replay initiative. In came Hebru Brantley, who has nearly 183,000 Instagram followers and whose artwork has been bought by collectors like LeBron James, Jay-Z and Beyonce, and George Lucas, among others.
"We really wanted to make sure that we work with someone that is in the art world, has had success and can really help curate and make this have the impact that it should have," said Jarick Walker, influencer marketing manager at the NFL. "That's what led to us reaching out and partnering with Hebru Brantley on this project to make sure that we're able to really highlight those that are up and coming."
When it comes to the selection process, the league sits down with Brantley to determine which artists will take part in Artist Replay. The league reaches out to prospective artists about the project and for them to recreate their favorite image from any given game that week.
"We were very thoughtful on who we selected," Eddie Capobianco, vice president of influencer marketing at the NFL, said. "This was really about paying it forward and offering scale and opportunity. It wasn't like we were going after like the bigger-type [artists], but it was more developing them on their way up."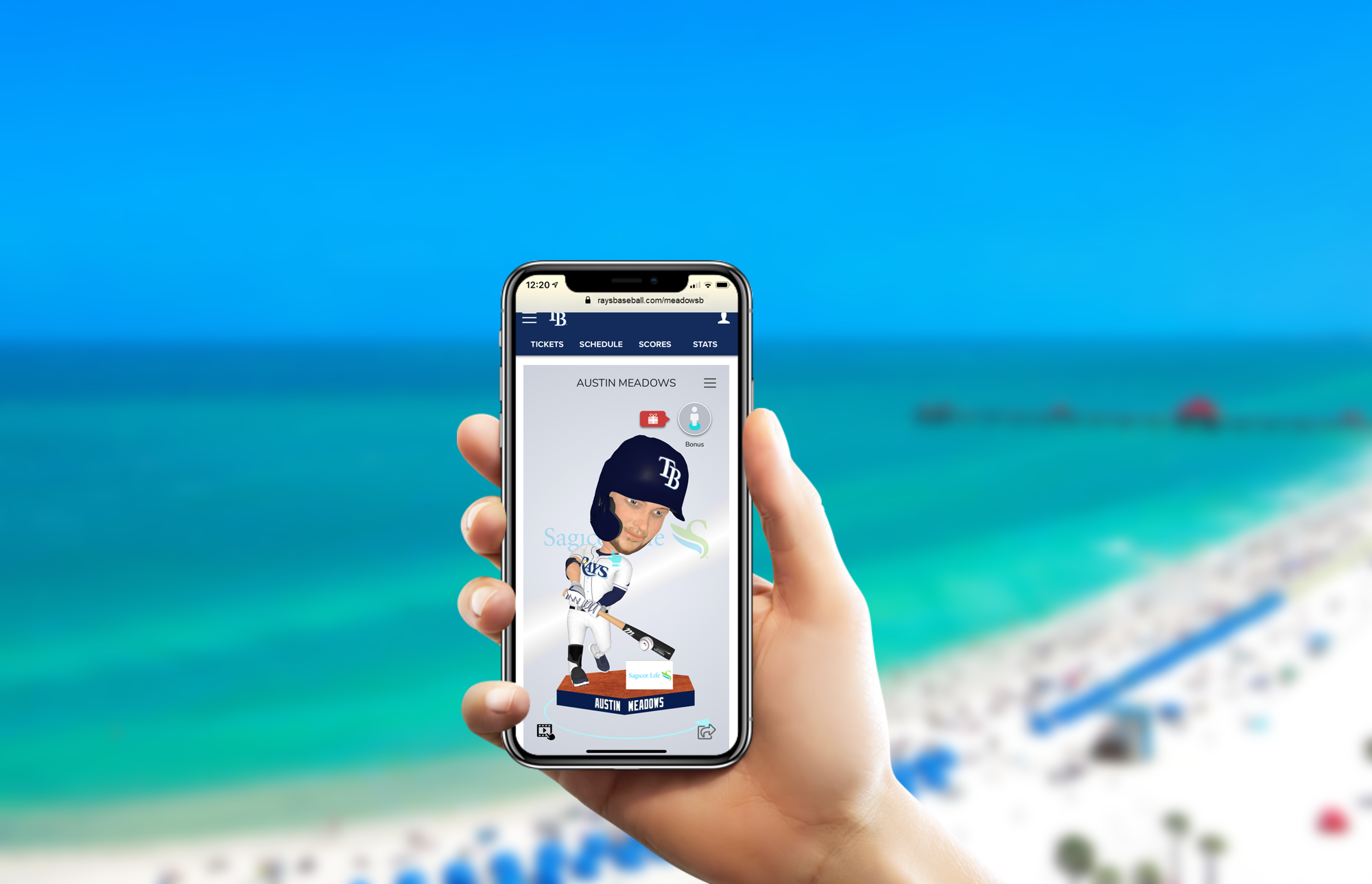 Week one saw the league tap @jcuttproductions for its inaugural Artist Replay tribute, which saw the budding artist illustrate Cleveland Browns wide receiver Odell Beckham Jr. For Week 5, Florida A&M University student Elijah Rutland saw his recreation of one of the league's most notable plays this season — Tennessee Titans running back Derrick Henry strong-arming Josh Norman.
"One of the intentions for me has always been to inspire and to be a North star for other up-and-coming creatives of color," Brantley said. "When I was coming up, there really weren't too many beacons to say, 'You can actually make a living being creative.'"
The NFL Players Association has turned to the league's most important asset — the players — into even bigger influencers.
One of the most staple traditions in sports is the jersey swap. Due to the complexity of the COVID-19 outbreak, both the league and the NFLPA thought creatively about how to keep it alive this season.
That resulted in teaming up with Tides to create the first-ever "clean" jersey swap. The project saw Peyton Manning appear as a SwapBot — a robotic version of himself — to help players swap jerseys with one another.
Following a game, jerseys are collected by SwapBot and deep cleaned with Tide detergent before being packed and sent to players. More than 300 players have participated in jersey swaps thus far, sharing content on social media.
"It's re-imagining a moment that would have been in person and still helping to make it come to life," said Terése Whitehead, senior manager of sponsorship and operations at the NFLPA.
The New York Islanders' approach to working with influencers was driven mainly from experimentation.
Outside of discussions with agencies on how to utilize influencers in social media endeavors, Rachel Dixon, director of digital and social for the Islanders, says that much of the team's success was lucky.
Last November, Damien Woody tweeted out his frustration with the New York sports scene. The ESPN analyst and former Jets player was disappointed that New York was lacking winning teams despite having two of each in the four major North American leagues.
During his rant, he neglected to remember one New York team: the Islanders.
At the time of Woody's disregard for the NHL team, the Islanders were on a 10-game winning streak. The team invited Woody to come out to their next home game, a Nov. 13 match with the Toronto Maple Leafs. He not only took the team up on their offer, but also held a contest on Instagram to pick eight fans to join him for the night in his Nassau Coliseum suite.
At the game, Woody sat on the glass for the Islanders' opening goal. He also learned the team's infamous "Yes! Yes! Yes!" chant, tossed t-shirts into the crowd, met Sparky the mascot and took pictures with fans. The Islanders would not only go on to beat the Maple Leafs 5-4, but they also gained a new fan in Woody.
Working with Woody was not the Islanders' first foray into building relationships with influencers. Before the COVID-19 outbreak put the NHL season on pause in March, they welcomed actor Hannibal Burress to a game. They also had Instagram influencer Dude With Sign come out to an Islanders-Flyers matchup in February.
No money has been spent on asking and paying influencers to promote the Islanders outside of providing tickets to games.
"Once they attend the game and understand how passionate Islanders fans are and how great our team is, they want to be part of that community," Dixon said. "It's really helped us build a genuine influencer program rather than just paying people to say that they're a fan, but they really don't have any vested interests."
While each notable influencer experience helped the Islanders succeed in bringing a new fan — along with their followers — to the Islanders community, Woody's contribution has been the most impactful collaboration thus far.
"He's become far more than an influencer for us," Dixon said. "He's truly a brand ambassador for the Islanders and that stemmed out of his willingness to have some fun with how the whole scenario rolled out."