On the heels of rolling out live betting odds on its PGA Tour Live broadcasts last week, the PGA Tour is adding an interactive element to its leaderboards.
The Tour is introducing TOURPulse, a leaderboard that combines traditional scoring with artificial intelligence-created content that gives fans real-time descriptions of every shot by each player. It's reminiscent of Major League Baseball's Gameday feature.
Pulse will debut the Tour's mobile app and website during the first round of The Northern Trust on Aug. 20.
Fans will be able to create a custom feed with their favorite players' shots and look back at any round at any point during a tournament. Pulse will also feature threaded events that assemble all content associated with each individual hole for the same player to make it easier to follow.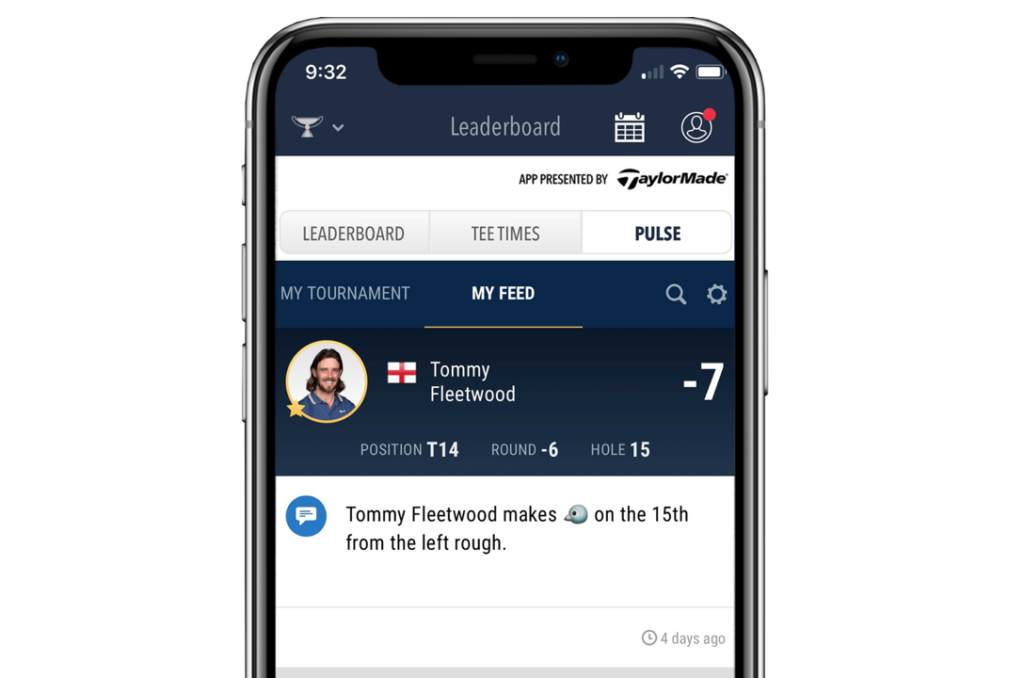 The live updates are produced entirely with artificial intelligence and natural languages software through the Tour's partnerships with companies like Narrative Science and WSC Sports.
Though there's no human manually writing the updates, the software is trained to give them a human-like feel. 
Interactive features like Pulse and TOURCast — a video and 3D graphics experience — have been in development for "some time," PGA TOUR Senior Vice President of Digital Operations Scott Gutterman said, but the COVID-19 pandemic increased urgency in getting the features out to fans.
"Fans can't be on-site, so the more that we can do to have fan interaction and fan engagement while they're at home watching is something that the Tour is very focused on, and we want to continue to bring the experience of our events to our fans no matter where they are," Gutterman said.  
Specifically, the new features are geared towards "hard-core" fans and those that may want to track developments for fantasy gaming purposes, and the Tour will later roll out platforms to track betting opportunities throughout tournaments.
The revamped leaderboards will also eventually include social media-like elements, including the ability to "like" content and react with emojis.
"We all think of these things as ways to engage across social media, but the reality of it is this is really the way people engage across the internet and on our mobile devices," Gutterman said, noting that there's been a surge in virtual social experiences in professional sports, like the NBA's recent partnership with LiveLike.