NFL fans flock to training camps for their first taste of live football. For the Baltimore Ravens, hundreds of spectators come annually to the Under Armour Performance Center to see their favorite players as they get ready for the season.
With the coronavirus pandemic keeping NFL fans at home this summer, Garrett Downing, director of social media at the Ravens, knew that the team had to think differently about their approach to training camp.
"It's a huge touch point for us organizationally to have those fans have access to seeing the players up close," Downing said. "The question becomes, 'How can we try to bring fans into our training camp, as much as possible, knowing that they won't physically be there?'"
One way that the Ravens are bringing training camp to their fans is through the launch of their upcoming digital show, "Ravens Training Camp Live." The show will premiere on Aug.17, a day which Downing says marks the unofficial start of a more ramped-up, traditional training camp practice. While this is the first time that the Ravens have hosted a training camp live show in roughly five years, they are looking at the possibility of carrying this format into the regular season if it is a success.
"Ravens Training Camp Live" will be a 30-minute live show that gives viewers a chance to catch a glimpse of this year's team, from MVP quarterback Lamar Jackson to 2020 first-round pick Patrick Queen. Alongside "Ravens Wired" — another show that features a player wired for sound every episode — Ravens vice president of broadcasting and gameday productions Jay O'Brien said the team will be airing a combined 17 shows throughout training camp.
"We hope that we develop an audience and build a rapport with the fans and surprise them with different content elements each day," O'Brien said.
Training camp is just one element of how the Chicago Bears have been covering the return to the gridiron. Bears vice president of content and innovation Greg Miller wants social media followers to understand what is happening around the organization during these unpredictable times.
The Bears acknowledged their return to the field on July 27 by posting a behind-the-scenes look featuring their head athletic trainer discussing COVID-19 safety protocols and building changes. Touchless entry, thermal mirroring temperature scans and proximity training devices are only a handful of ways in which the team has prioritized its players' health and safety.
Miller said the Bears will also be paying tribute to an important milestone in their history. With the team's 100-year anniversary approaching on Sept. 17, they will be putting out a branded miniseries called "1920 Football Drive," which will rely heavily on training camp footage.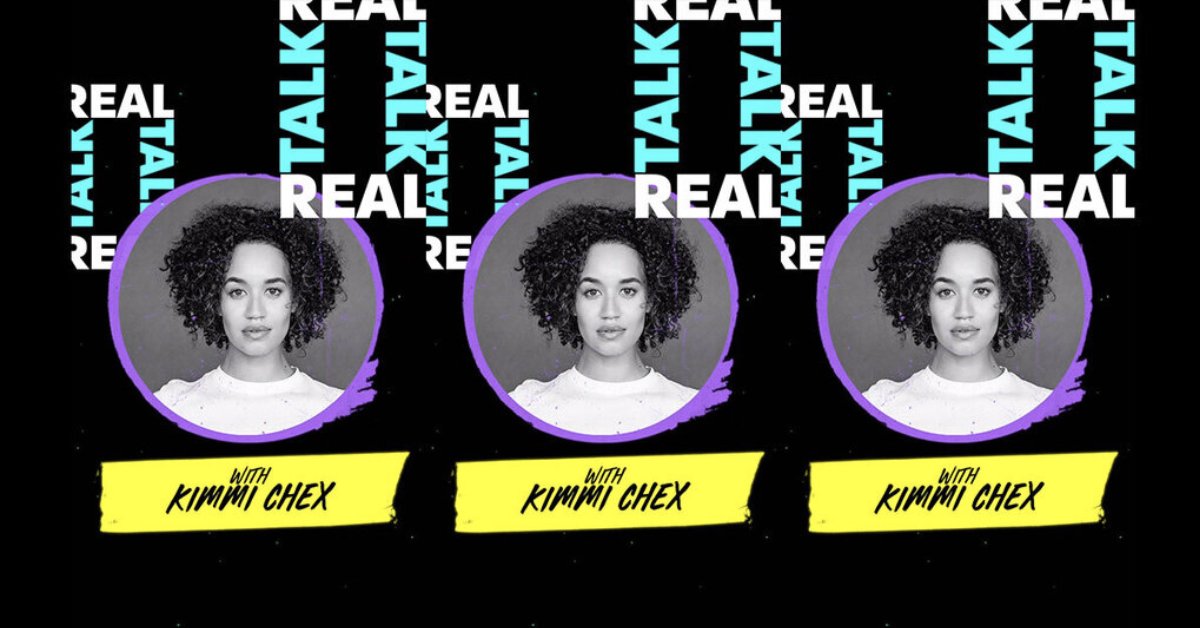 NFL Tackles Social Justice On "Real Talk" Snapchat Show
The NFL and Snapchat have created "Real Talk," a show that focuses on the league's social justice initiatives. Hosted by Kimberly Chexnayder, "Real Talk" has seen numerous players — both active and retired — appear on the show.
Capturing photos and videos from a distance has brought an added layer of work to the Bears' production process. Since person-to-person interviews and interactions have been limited due to the NFL's COVID-19 safety requirements, the Bears have resorted to new measures like GoPro cameras and creating virtual press conference rooms.
"When we got the curve ball of no preseason games, that really allowed us to shift some resources because that was going to be a very heavy lift, especially with the COVID-19 protocols," Miller said. "Teams produce their own preseason broadcasts so, with that going away, we're able to focus more on how we're going to bring the game-day experience to fans that are not going to be at the games."
This summer's training camp would have provided fans a glimpse into the Los Angeles Rams' SoFi Stadium, the $5-billion home that they will be sharing with the Chargers starting this season. Instead, Rams faithful have taken to Zoom to follow the team's early beginnings in their new home.
The Rams made their first-major training camp move by hosting the #RamsCamp virtual tailgate on August 9. Featuring the chance to win Rams shop gift cards and a look into the now constructed SoFi Stadium, the event also included high-profile players like Aaron Donald, Jared Goff and Jalen Ramsey as they interacted with at-home fans.
Marissa Daly, vice president and general manager of media at the Rams, said the Rams' idea for the virtual tailgate came from a nearby professional team. On July 13, LAFC launched the LAFC Virtual Member Tailgate, a 30-minute program celebrating the start of the MLS Is Back tournament.
After seeing the virtual tailgate experience inspired Daly and the Rams to create one of their own. The Rams declined to comment on how many people registered for the virtual tailgate.
Another big focus during the Rams' training camp sessions is their involvement with the HBO Sports and NFL Films co-produced "Hard Knocks" series. The 18-time Sports Emmy Award-winning series — which profiles both the Chargers and Rams this season — debuted on August 11 on HBO. It is the first time that two teams have appeared together in the same season.
"It really gives you an opportunity to extend the reach and get a lot of people that may not always follow the Rams to get into the Rams this season," Daly said. "What we're trying to do there is leverage our in-house talent, as well as a player that may be featured in that episode with an influencer, a Rams fan or someone in the community to be a part of the show and bridge football X's and O's with the lifestyle and culture piece, which makes 'Hard Knocks' so great."
Along with the release of "Hard Knocks: Los Angeles" is a daily live stream show that the Rams will be hosting with sponsor Unify Financial Credit Union, which already has a deal with injured safety John Johnson III. The team will be documenting his rehab process as he works his way back into the starting lineup.
"If we could fill SoFi Stadium … that would be great," Daly said. "If we can't, we're gonna make all those fans — and more — feel like they're part of this unforgettable year."
Historically, the Tampa Bay Buccaneers' live training camp show would get down to the brass tacks of what was happening with the team. During this training camp season, Christi Bedan, vice president of digital and media at the Buccaneers, said the team's training camp show will also include highlights from the previous day's practice in an effort to package the experience in a more comprehensive way.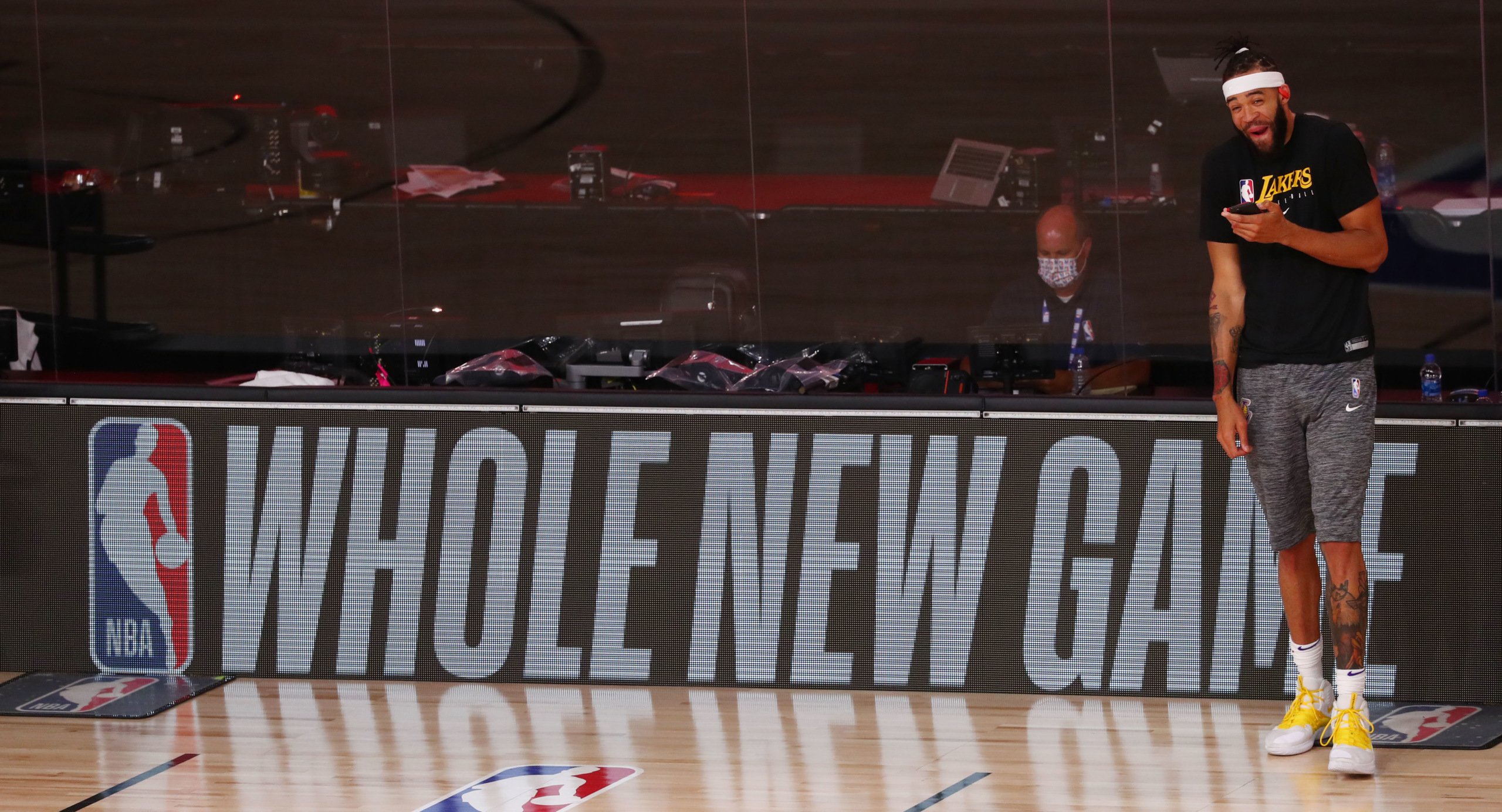 The increased emphasis on the show has also enhanced its production value, which Bedan hopes will lead to creative ways to humanize Bucs players and get more personality out of them. She said cameras will be set up outside of the walkway as they take the practice field so that footage can be used each day for a different social media platform, like Instagram or TikTok.
As the Buccaneers prepare for Week 1 against the New Orleans Saints on Sept. 13, Bedan is optimistic that the offseason additions of Tom Brady and Rob Gronkowski will further drive attention to their social media. While she declined to comment on any specific content plans involving Brady or Gronk, they are in the works and hopefully will bring more online exposure to the Buccaneers.
"What their signings have ultimately allowed is a broader audience to see [Bucs] content," Bedan said. "Of course we're featuring Brady and Gronk in many ways, but it's less about us changing our content approach and more about getting additional traction from the national audience and then kind of the amplification that's occurred."