U.S. ski resorts see demand as season starts, Topgolf CEO chats plans following merger, Trail Blazers guard Damian Lillard gives back, and Epic Games continues to expand beyond its battle royale roots.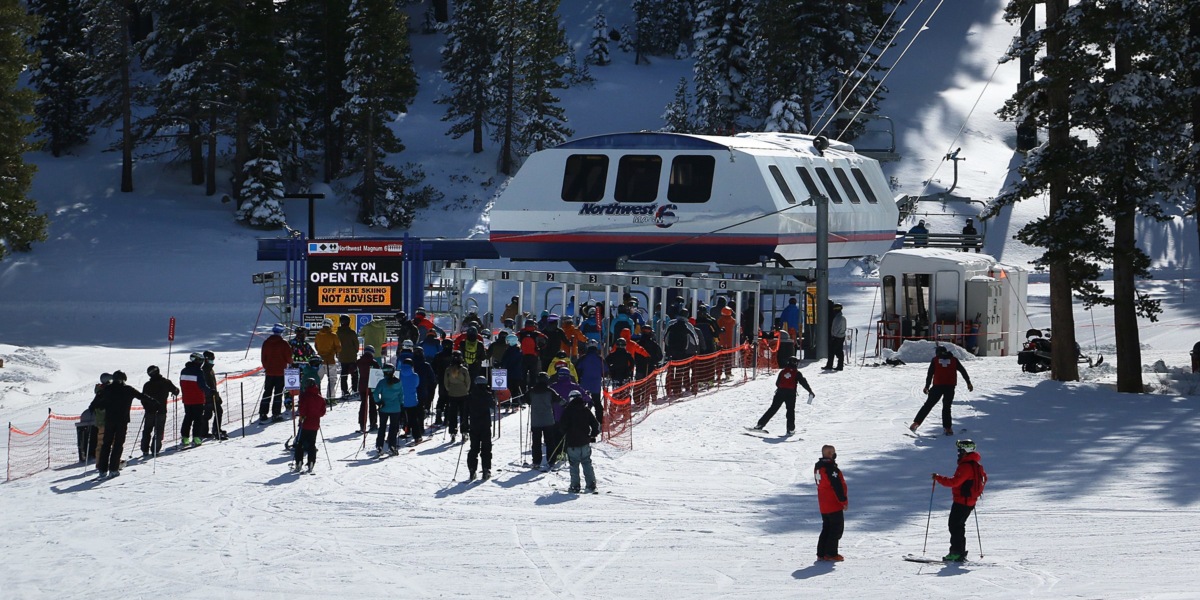 Ski resorts are planning for an avalanche of traffic this season.
In New Hampshire…Cannon Mountain saw a 20% increase in pass sales for the year, going so far as to halt them due to the high demand. Trade association Ski NH expects elevated participation in outdoor winter activities similar to the boom many outdoor summer activities — like cycling and golf — experienced during warm weather.
Across North America…Vail Resorts, which owns 34 resorts across the U.S. and Canada, reported an 18% increase year-over-year in season pass sales through Sept. 20, although most were credits leftover from the pandemic-shortened season in the spring.
The high demand is good news for the struggling slopes: Vail lost more than $200 million in its fiscal year that ended in July and reported full-year earnings were down 29% year-over-year.
Still, skiers won't be seeing normal ski trips:
Slope capacities could reduce by at least 20%.
Masks and social distancing will be implemented at resorts across the U.S. — including states like Colorado where they're required indoors and out.
Many resorts across the country aren't allowing walk-up tickets, requiring passes be purchased in advance.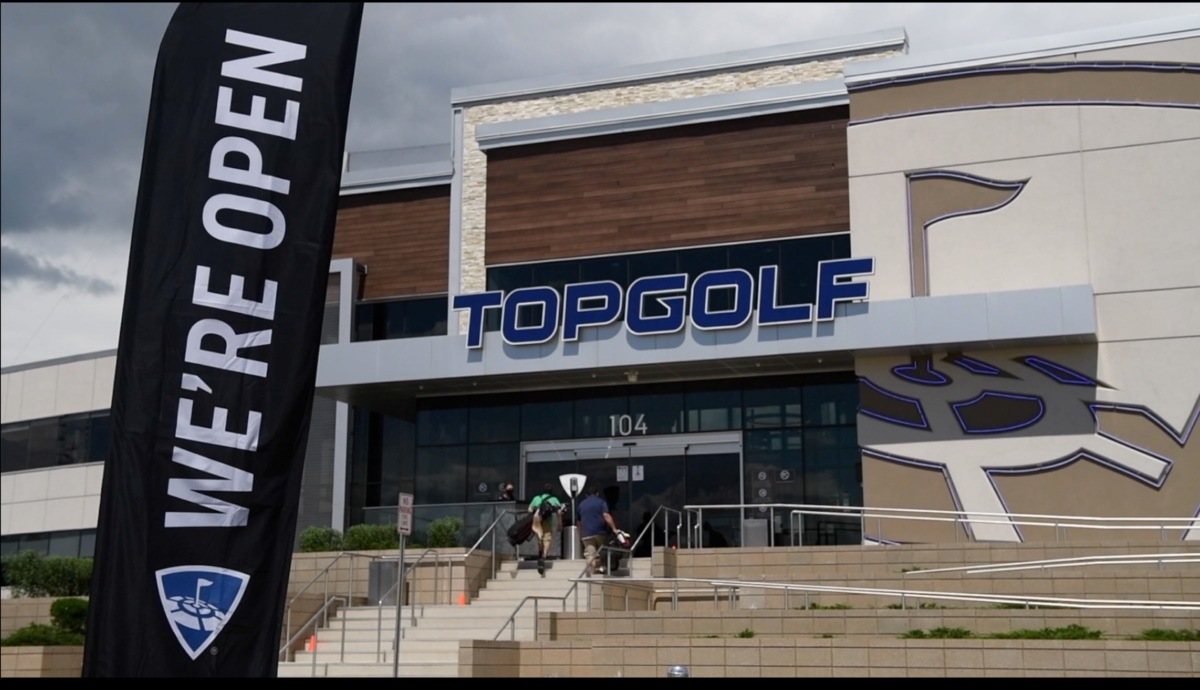 The merger between Callaway Golf and Topgolf is slated to be finalized in the first quarter of 2021, valuing Topgolf at approximately $2 billion. Prior to the merger, Topgolf had planned to go public at a potential value of $4 billion.
On path to profitability: Even during the height of the COVID-19 pandemic, Topgolf CEO Dolf Berle said the company is on track for all Topgolf venues to be profitable by the end of the year. Currently, most of the company's 63 operational venues are running at 80% to 85% same-venue sales compared to pre-pandemic times.
Now with a capital infusion from the merger, the plan is:
Eight to 10 company-owned new U.S. venues per year.
Room for 200 more U.S. locations.
Room for 250 more international locations.
Callaway's big quarter: Along with the Topgolf merger, equipment manufacturer Callaway capitalized on a golf surge in the third quarter, reporting a 12% year-over-year revenue increase to $476 million.
Prior to the pandemic, golf was struggling. This year? Golf rounds through the first nine months of 2020 were up 8.7% year-over-year, including a 26% jump in September. With more rounds being played, merchandise sales increased 42% year-over-year in the third quarter.
SPONSORED
Learn From The 2020 NFL Season

Front Office Sports has teamed up with Satisfi Labs, a Conversational AI platform that creates custom and conversational answer engines for experiential brands and destinations.
Together we examined the start of the NFL season and what insights can be gathered based on fan behavior and questions directed towards their favorite teams.
Download the white paper "Welcome Back: Learnings From NFL Fans In A Unique 2020 Season" for all of the essential insights and takeaways.
Five-time All-NBA guard Damian Lillard is launching The Visionary Academy, a four-month internship program for select student-athletes at 27 high schools across Los Angeles, New York and Chicago.
The Visionary Academy will provide one female and one male student from among the nine high schools in each hub city with a local internship, focusing on giving them sports media and digital marketing experience.
Lillard will serve as "visionary coach" by checking in virtually with each student to offer advice and feedback on their projects.
Each student will be assigned an Adidas Basketball employee as a personal mentor.
Solidifying his legacy: The internships, which Lillard is personally funding, are an extension of the Adidas Legacy program that provides programming to underserved students at the partner high schools.
Adidas Legacy was created to combat the increasing trend of the nation's top high school prospects leaving their inner-city schools to play at private schools, causing strong basketball programs in those cities to lose funding from shoe companies.
Programming ranging from panels led by Lillard to workshops geared toward future career prospects reaches a total of 810 students per year, 98% of whom are students of color.
Epic Games has used 2020 to expand Fortnite beyond its battle royale roots into a full-fledged social space.
Several pop culture events and collaborations have accelerated the shift, introducing the game to new audiences. To date, more than 350 million people have played Fortnite since it launched in July 2017.
Epic Crossovers:
Rapper Travis Scott held an in-game concert in April that drew more than 12 million players.
Marvel Comics launched a new storyline for the Marvel Universe in Fortnite this fall, bringing characters like Iron Man and Thor into the game.
Batman, Star Wars and John Wick are some of the other movie franchises to hold events in Fortnite.
Disney recently offered two free months of Disney+ to eligible Fortnite players who buy in-game items.
Even traditional sports are doubling down: The NFL is expanding its partnership with Epic Games from 2018, providing more integration into Fortnite as well as themed content for Rocket League, another game developed by Epic.
An epic year: In August, the company announced it raised $1.78 billion in new funding, valuing it at $17.3 billion. Carolina Panthers owner David Tepper was among the new investors in the round.
SPONSORED
Elevate Broadcasts With Vizrt
Launched in February of 2020, Marquee Sports Network is the television home of Chicago Cubs broadcasts and coverage of the Chicago Bears for sports fans in the greater Chicago area.
In order to elevate their broadcasts of one of America's most storied professional sports franchises in a unique season, Marquee Sports Network recently entered into a partnership with Vizrt. Read on to learn more about this unique partnership.
Super Bowl champion Jonathan Vilma's hiring process at Fox Sports mirrored that of many who found work during the pandemic: it was conducted entirely via Zoom. Prior to Fox, the three-time Pro Bowl linebacker spent four years at ESPN and another with NBC Sports in 2015. 
UFC's pay-per-view business has been resilient in the pandemic, even when it comes to the number of bars and restaurants hampered by social distancing and occupancy guidelines meant to slow the spread of COVID-19.  
While TikTok and Instagram's Reels are the two more notable social media platforms in sports, Triller is aiming to break through in the industry. Teams like the Los Angeles Chargers, Vegas Golden Knights and New York Mets have created accounts on the app.