Two members of Congress laid out a plan to aid the gym industry via a $30 billion bill — like other pandemic relief legislation — that faces long odds.
The Health & Fitness Recovery Act of 2020, co-sponsored by Reps. Brian Fitzpatrick (R-Pa.) and Mike Quigley (D-Ill.), was introduced on Oct. 1 and hasn't moved out of committee in the two weeks since. With the Senate transfixed by Judge Amy Coney Barrett's Supreme Court confirmation hearing and the Nov. 3 election, Quigley is pushing for fitness industry relief to be included in the next stimulus package.
"A measure like this should be included in a larger [stimulus] package," Quigley said in a conference call with reporters. "I can't tell you what's going to happen before the election. We have passed [other] measures on the House side. You know, my bags are packed, I think most members will go back in a minute."
Speaker Nancy Pelosi (D-Calif.) and Treasury Secretary Steven Mnuchin spoked again about another pandemic relief package on Oct. 14, Pelosi spokesperson Drew Hammill said on Twitter. More talks were planned on Oct. 15.
The Treasury Department did not respond to messages from Front Office Sports.
Meanwhile, the losses for the gym industry keep mounting.
Health and fitness clubs that in recent years have produced $35 billion in revenues have lost an estimated $15.6 billion through Oct. 1, according to the International Health, Racquet & Sportsclub Association. IHRSA research provided to Front Office Sports also put the job losses in clubs through the first nine months of 2020 at 480,000, about 16% of the 3 million people in the U.S. employed in the health and fitness industry.
The situation could become more dire if COVID-19 cases continue to spike as it converges with the traditional flu season, leading to more closures of fitness facilities that are already dealing with reduced capacity, social distancing and increased sanitization measures.
"In general, we are already very vigilant about cleaning and making sure that our standards are followed," said Yen Chu, chief legal officer at Equinox Holdings, at a roundtable discussion held by the University of Miami Law School on Oct. 13. "I think it will be interesting to see what happens with the flu season, etc."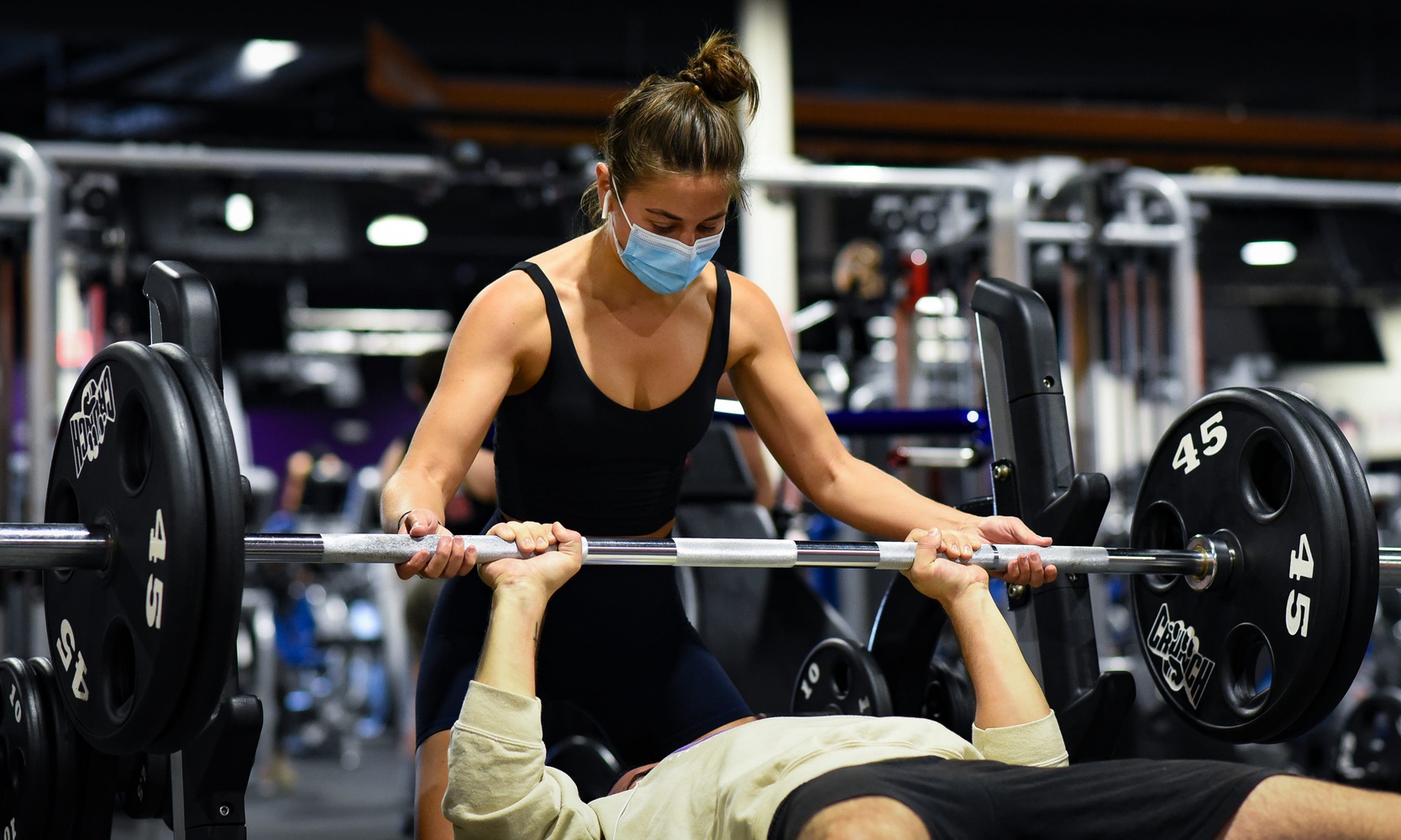 A good segment of the gym goers have shied away from indoor gym workouts and toward home and outdoor exercise, the latter that is already getting difficult in some regions as winter approaches.
"It's going to take a long time for our industry to bounce back to get our members back into a club," said Paula Neubert, owner of Club Greenwood outside of Denver, on a conference call with reporters.
"We already put together our 2021 budget and 2020 set us back revenue-wise 18 years. Our expenses have gone up over those years, and they're not coming down," Neubert added. "The revenue associated with our loss income from losing members who are scared to get back into the club, for various reasons, has set us back 18 years."
The 11-page bill — which hasn't been entered into the Congressional Record, but was obtained by Front Office Sports — would only cover gyms that have suffered a downturn due to the pandemic through year's end. Fitness businesses wouldn't be eligible for the funds if they received assistance from the Small Business Administration already.
Grant amounts are capped at 10% of 2019 revenue with a max amount of $10 million. The funds must be used for payroll costs, rent, loan payments and maintenance.
"It's tough to get bills passed, particularly if they're standalone [bills]," Quigley said. "But I do think it's important for the health and wellbeing of our economy and our population to pass this measure. … It's something we need to do."