Temperatures are falling in the U.S. and, with those declines, come the hopes of many gyms and fitness studios of sustaining themselves with the ongoing pandemic.
A chunk of the fitness industry has sustained itself amidst COVID-19 two ways: virtual workouts and outdoor offerings. The latter will become difficult — if not impossible — in much of the nation as fall stretches into winter.
"It's going to rip off the Band-Aid," said Jonathan Goodman, founder of The Personal Trainer Development Center, a firm that provides business guidance to fitness professionals. "A lot of people put a Band-Aid on this by saying, 'We can just go outside.' This is going to be a leveling up event."
The industry has already seen 24 Hour Fitness, Gold's Gym, Town Sports International and Flywheel file for bankruptcy during the pandemic.
Gyms have reopened in many states with measures like reduced capacity and social distancing, although fitness businesses big and small have shifted outdoors in recent months. That includes high-end Equinox, which opened a temporary outdoor workout space at a Los Angeles location.
"It's funny because you never really think about the outdoor temperature until you're right up against it," said Reggie Smith, president of BOOMBOX Boxing Club in Washington D.C. "We have outdoor workouts scheduled until Oct. 31. I don't know if that'll be the drop dead date or if we will be able work out until November."
BOOMBOX was closed from mid-March through July as trainers shifted to remote workouts with members. The boxing club has offered a mix of in-person classes at its studio with participants in masks as mandated by the D.C. government along with outdoor classes, including at DC United's Audi Field and atop a building rooftop.
In Chicago, Free Mvmt Shop had actually thrived during the shutdown offering its dance, yoga and cardio classes on Zoom.
"I think it was a combination of people who are like, 'We want you to stay in business and we want to keep this up,'" said Ashley Rockwood, founder of Free Mvmt. "These workouts are a part of business now. I mean, we wanted to get online [classes], but I didn't think I'd get forced into it via a pandemic."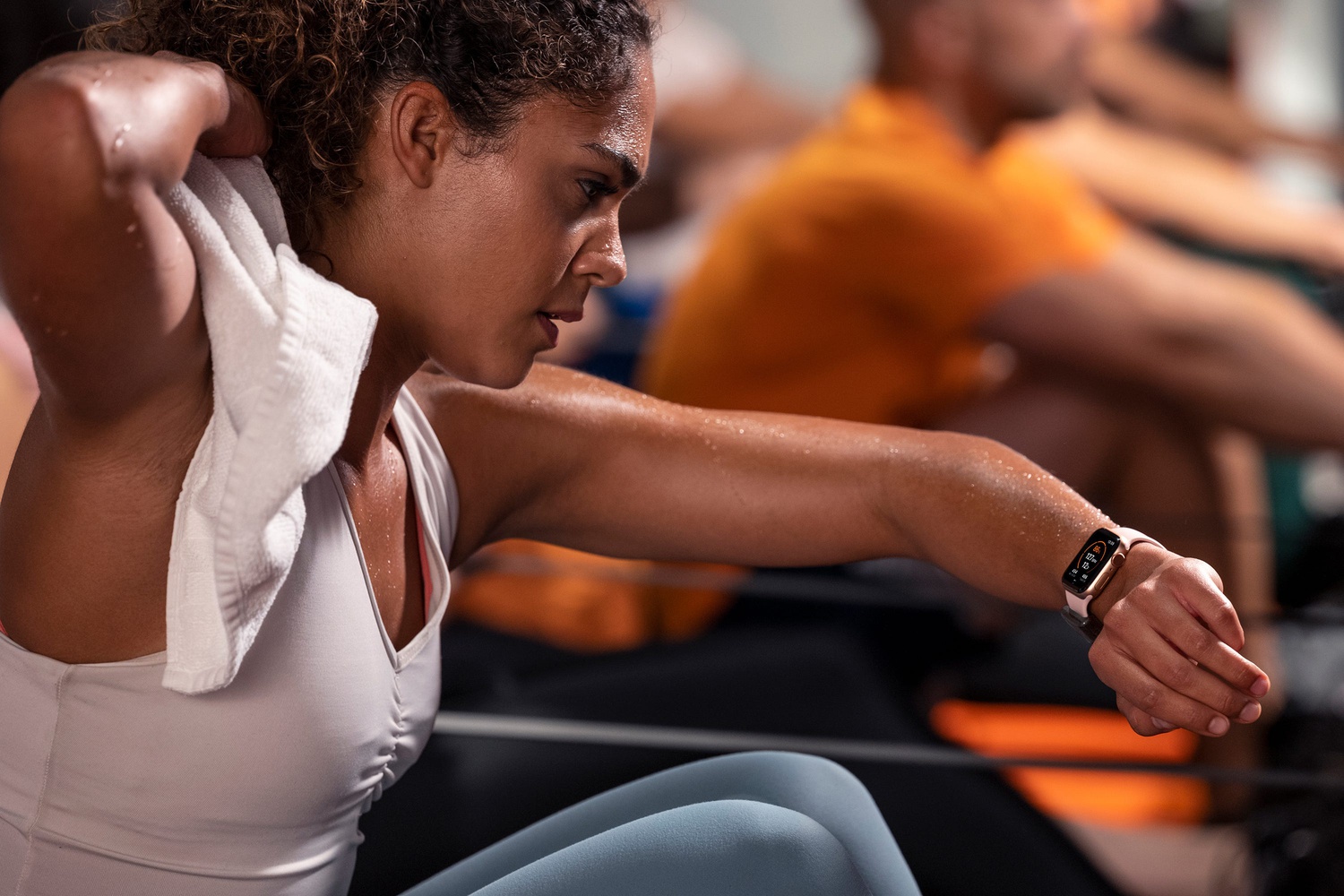 Free Mvmt Shop didn't add outdoor classes until late September since the remote workouts were so popular. It offers 11 outdoor classes currently in addition to 20 streamed workouts for members to do from anywhere.
"The outdoor stuff for us is like a cherry on top," Rockwood said. "It's a good way to engage our unlimited [members], but we also found people who only want to work out outdoors. We are going to stick with it until it snows."
Fitness businesses, like Free Mvmt Shop have utilized larger outdoor spaces like soccer fields. However, those would be impractical to make hospitable during the colder months ahead.
But to counteract that, some businesses like dance cardio chain AKT are busy adding heaters and other amenities.
"Some of our best-performing studios are in Michigan and Denver," said Melissa Chordock, president of AKT. "We're working closely with landlords on the corporate side to try to not just secure the space, but to get almost protective spaces like tents and portable heaters. We don't want the experience impacted by the elements. That's what consumers want. They want to be outside of their houses at this point and be part of the community. We are trying to be as scrappy and creative as possible."
The group fitness industry's shift outdoors also meant a shift in programming with fewer weights and other equipment. Chordock said AKT will make other changes as the temps dip as all 15 locations aim to continue to offer outdoor sessions.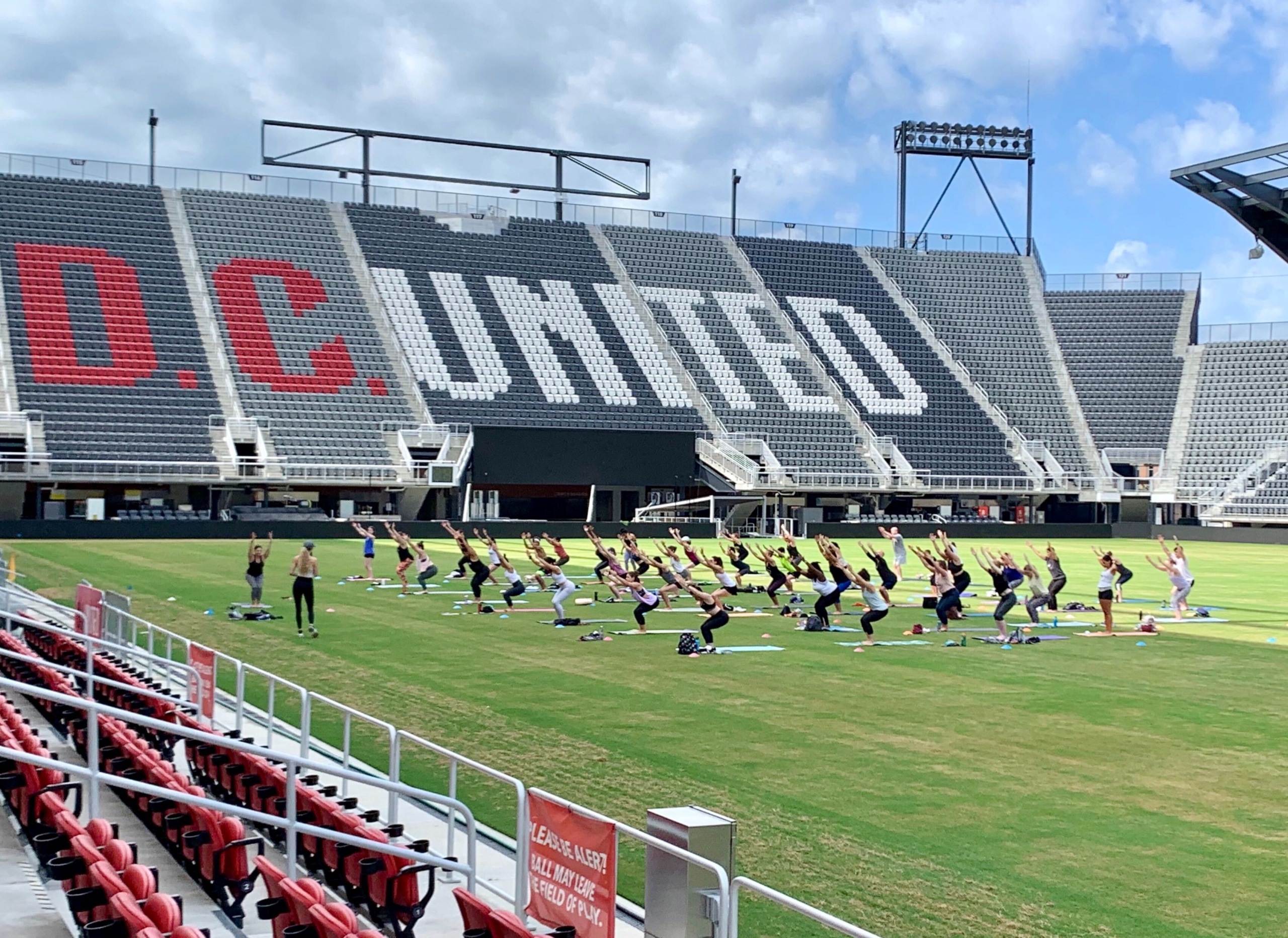 "We are heavily concentrating on the cardio elements of our programming that will keep people warm and sweaty, so they won't be as impacted by the cold weather," Chordock said.
Smith said BOOMBOX expects people to transition back indoors when outdoor workouts become unbearable for his members.
"You can run, hike, ride a bike — there are so many things you can do in the spring and summer," Smith said. "Part of me thinks that as it starts getting dark earlier, it gets colder and people are still stuck in the house, I think at some point people are going to say, 'Crap, I have to get out. I'm tired of working out at home.' Assuming there's not some massive outbreak in D.C., try going back indoors to work out."
The CDC reported as of Sept. 27 that COVID-19 cases were on an upward trend in 26 states. In July, Centers for Disease Control and Prevention Director Robert Redfield warned that fall and winter "2021 are going to be probably one of the most difficult times that we've experienced in American public health" as COVID and the usual flu season converge.
"There are going to be shutdowns," said Goodman, who recently released a salary survey on the impacts of pandemic on the personal training industry. "The precedent has been set. People are going to fight tooth and nail about it, but it's going to happen. The fitness industry has been deemed non-essential, and that's not going to change."