By Michael Ehrlich, @MichaelEhrlich
Whether it's your first or fifth visit to South by Southwest in Austin, a few helpful tips can go a long way to making the most out of your conference experience. As SXSW officially kicks off today, here are a couple of topics to keep in mind:
Prior Planning
"Failing to prepare is preparing to fail" is one of my favorite John Wooden-isms and it's certainly relevant for your own SXSW experience.
Take the time before your travel to Austin to map out your goals for the conference, both from personal and professional perspectives. What are the most important panels to attend? Remember, you can't hit them all. Who are the people you must meet during the conference?
Reach out in advance to schedule chats ahead of time. Social is, of course, a great way to connect pre-event if you don't have emails or phone numbers. Search #SXSW on Twitter a few days before to get a good sense of who in your network might be on the ground. Once the conference kicks off, meeting coordination is going to be a challenge.
Want more great content like this? Be sure to subscribe to our newsletter!
Crafting a daily schedule using both the SXSW mobile app and your own calendar should keep you organized, but don't be afraid to skip panels or events for additional networking opportunities.
At the end of each day, try to review what you accomplished and set goals for the rest of your trip. New opportunities and events will no doubt pop up as the conference kicks off so your schedule will certainly evolve.
It's Gotta be the Shoes
Yes, that's a slogan from my former company's biggest competitor but it's 100% true, especially for SXSW.
You are going to be on your feet for most of your trip — standing in lines, walking to events and enjoying many of the live shows during the conference. So take care of your feet by wearing comfortable shoes.
If you need to dress up your shoe game for an event or panel, bring an extra pair of kicks to walk around in before and after. Your feet will thank you later.
Additionally, Austin now does not offer Uber or Lyft services so you'll be walking a bit more than usual.
If you do need a ride, the Austin American-Statesman has an extensive list and reviews of great alternatives.
Hydrate or Die
You're going to be on your feet all day, it's going to be muggy, there will be plenty of great food and alcohol served, so it's imperative you hydrate throughout your SXSW experience.
Hydrating your phone with power though might be as important as drinking water. All SXSW communication, networking, scheduling, party RSVPing and social media sharing will, of course, be done via your mobile so make sure you have an extra power source.
In year's past, SXSW has used unique tactics to provide charging stations for attendees — everything from homeless people to St. Bernard dogs — but don't rely on the conference to charge your way.
An external power source will be essential for your experience as you'll be away from your hotel room most days and the wall plugs around the city are always occupied.
A great way to save battery life and remain present during panels is to turn your phone on airplane mode, so you can remain focused on what's being discussed while also still being able to take notes.
Take Notes
Too often I've found myself sitting in a panel, scrolling Twitter versus actually listening to the panelists and absorbing the information.
Personally, I'm a tactile learner so the more I write information down, the more it sinks in. I highly recommend bringing a field notes book with you during SXSW to fill with key quotes and topics from expert speakers. Your phone's note app certainly does the trick as well.
Of course, it's common practice for attendees to Tweet out updates in real-time, but I urge you to remain as present as possible during a panel, to fully absorb the discussion.
It is certainly helpful to review social media throughout an event to connect with other attendees and collate the best quotes, but don't sit with your head down the whole time.
During the larger keynotes or conversations on the main stages at the Austin Convention Center, there is usually an artist drawing a collage which incapacitates the topics discussed. It is interesting to see this come to life in real-time, so definitely keep your eyes on the stage versus your phone.
Network over Panel Hop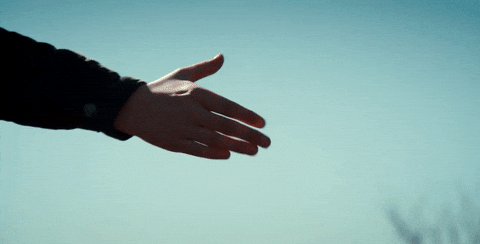 The single most valuable aspect of SXSW is the networking opportunities. You have the chance to meet your next boss, business partner or mentor in Austin.
Yes, the actual conference pass is quite an investment financially and you're going to want to get the most out of the event, but if you need to choose between another panel about VR or social media versus a one-on-one meeting with a new contact, I'd recommend choosing the later.
You are going to gain a lot of new contacts, business cards, emails and Twitter follows during your SXSW experience and it's imperative to stay in touch. South by attendees certainly need some time for their body and inbox to recover, so I'd suggest waiting a few days before reaching out post-event.
Remember, you have one shot a year to make the most out of your SXSW experience so prepare, adjust your priorities during the conference, network as much as you can and of course have fun.
Michael Ehrlich is the VP of Marketing Communications at Independent Sports & Entertainment (ISE), where he supports more than 300 MLB, NBA and NFL clients through editorial and social media storytelling, and content creation opportunities. Ehrlich has attended South by Southwest for the last five years and is an Interactive Mentor for the conference's Sport Track.
More information on his yearly session can be found here: https://schedule.sxsw.com/2017/events/PP68746