With nutrition brands seemingly a dime-a-dozen, most are targeting conventional athletes in their marketing efforts.
But the nutrition and supplement brand Ghost is working a different angle: esports. Ghost recently entered a two-year partnership with the esports organization XSET to be its exclusive partner for protein, gaming and performance supplements, and ready-to-drink beverages.
"We've been looking to make an authentic entrance into the gaming space, but nothing had really clicked for us," said Ryan Hughes, Ghost co-founder and chief marketing officer. "We're lifelong gamers, and we built Ghost as a thing we love and use and want to connect people all over the world whether they're playing Call of Duty or in the gym."
"Watching the gaming space, there's a functional intersection but you see a lot of brands inauthentically trying to enter the space," he added. "If you don't have experience blowing into a cartridge, how can you authentically enter it?"
Esports athletes have long fought for the same consideration as traditional stick and ball athletes, but support only continues to grow. Former San Antonio Spurs player and four-time NBA champion Tony Parker recently spoke to FOS about his belief the two are similar in mental and physical strain.
Aside from the physical exertion from esports, which can bring heart rate up to 180 beats per minute, there's also the mental and eye strain from concentration and screen exposure. Top esports organizations have their athletes train at least eight hours a day, both with their games but also in the gym.
"When you think about cognitive performance — memory, attention to detail, recall, those are things that are important in traditional or esports," XSET co-founder Clinton Sparks said. "So all the things that are important to traditional athletes are important to esports athletes. They need protein, greens, vitamins to help boost their performance."
Despite the strain professionals can endure, esports still offer a common denominator the average nutrition customer can relate to, Ghost Chief Executive Officer Daniel Lourenco said. Ghost doesn't work with professional athletes at the moment, but has several deals with content creators and streamers beyond XSET.
"We've done deals with active lifestyle people because it's so relatable, and why we steered away from professional athletes, because the access isn't there and isn't relatable," Lourenco said. "I can't kick like Ronaldo. But I can pick up a controller and kick like Ronaldo. Everyone from all walks of life are playing more games than ever."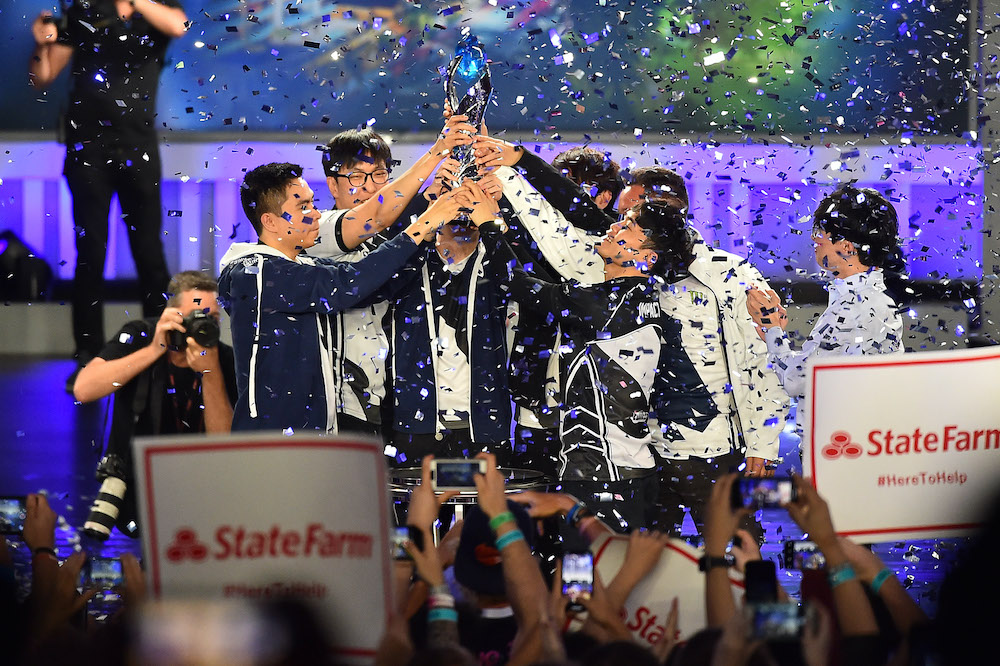 The company is also pushing the flavor expectations of supplements and targeting a younger demographic that gravitates toward esports. Ghost has official partnerships with companies like Nabisco for Chips Ahoy! and Nutter Butter flavored protein powder and Sour Patch Kids, Sonic Drive-In, Warheads, Swedish Fish and Welch's for its other supplements like pre-workout and Gamer — which is meant to provide energy and concentration benefits.
Esports organizations and streamers aren't a wholly new idea for nutritional companies to target as energy drinks have been a staple in the industry. Along with Celsius' targeting of traditional athletes, the brand has looked into deals in the esports space, Celsius CEO John Fieldly said.
"It's the new frontier and the new modern athlete," Fieldly said. "This is primetime competitive sports, just like football, basketball or baseball. Nutrition is key and they can't be tired and have to be in the best physical shape."
Earlier this year, when NASCAR went from races on the pavement to iRacing, Celsius sponsored driver Michael McDowell. Fieldly said the brand is always evaluating opportunities, but as a young, growing brand a lot of team deals are prohibitively expensive.
Ghost appears to be committed to adhering to an accessible marketing strategy using authentic relationships with influencers to reach consumers. For now, XSET will be the esports organization the company will focus on, but Hughes didn't rule out future partnerships.
"We're really excited about this deal with XSET and the door isn't closed on other partnerships, but we want to leverage this to the max and build a historic, and hopefully marquee, partnership," Hughes said. "We're two brands that want to compete at a high level and be really focused on and committed to our story."