Ken Rodgers already knew that 2020 was going to be a challenge. As the vice president and senior coordinating producer of NFL Films, Rodgers is the show head of "Hard Knocks," the HBO Sports and NFL Films co-produced and 18-time Sports Emmy-winning series.
He has been preparing for months for the debut of what was supposed to be the tallest task for "Hard Knocks" to-date: filming two teams in one season.
"We thought that that would be the biggest challenge that Hard Knocks ever faced — little did we know what 2020 was going to bring," Rodgers said.
In June, HBO Sports and NFL Films announced that its 15th season — which debuted on August 11 — would be titled, "Hard Knocks: Los Angeles" and feature both the Los Angeles Chargers and Rams.
Both Los Angeles football teams expressed strong interest early on in joining Hard Knocks this year, Rodgers said. The Chargers and Rams each underwent their own rebrands as they prepared for the move to their new home, the $5-billion SoFi Stadium.
Beyond the cosmetic changes, Rodgers saw two teams itching for a return to past glory. Only two years have passed since the Chargers made a playoff run and the Rams were one win away from a Super Bowl title. With the Chargers and Rams led by head coaches with their own previous experiences on Hard Knocks — Anthony Lynn and Sean McVay, respectively — it made even more sense to Rodgers to have them both profiled.
"The familiarity and the linkage between them had us thinking about it from the start and we thought it would be an interesting way to tell a broader story of a town — and the NFL — in general," Rodgers said.
Logistically, "Hard Knocks: Los Angeles" was enough of a headache for the production team. From the number of flights and hotel rooms to the locations and crew teams, nearly everything doubled in quantity — including the amount of filmed material, Rodgers said. NFL Films have 60 people on the ground in Los Angeles with an additional 35 producers working out of its Culver City, Calif. offices. Adding in everyone involved in the post-production process — from online editors and sound mixers to media managers and support crews — there are more than 170 people working on "Hard Knocks" at any given time.
Rodgers estimates that "Hard Knocks: Los Angeles" saw a 60% to 75% increase in the number of production staff, which led to a 150% to 200% rise in the amount of captured footage.
"It is one of those projects that cannot happen without everyone rowing and doing their part on the boat," Rodgers said. "It's too big of a project for any other way."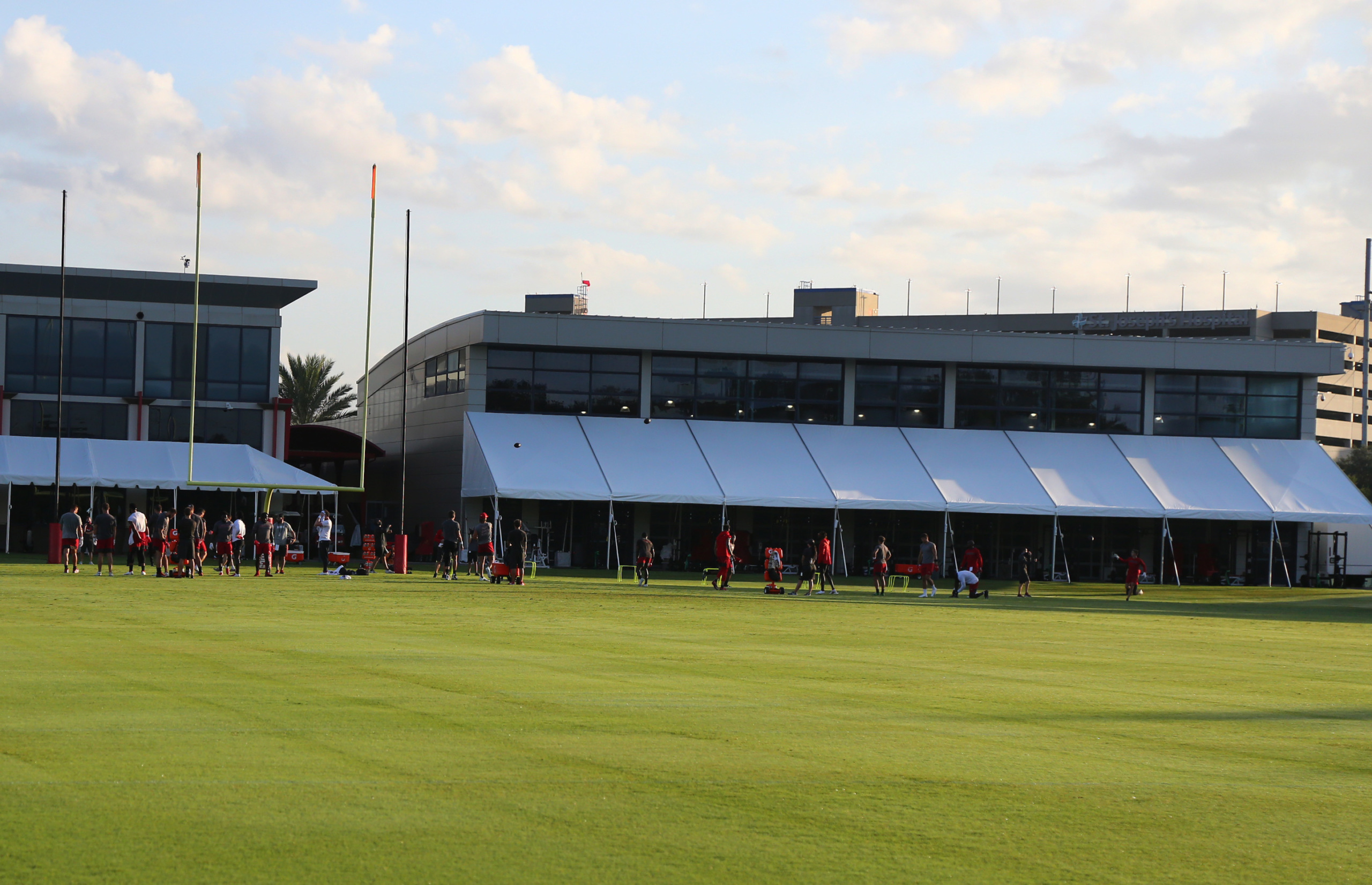 Add in the complexity of a global pandemic, this season of "Hard Knocks" is nothing like anything Rodgers has experienced. While the NFL and NFLPA negotiations largely revolved around the teams and their players, one small part of it required NFL Films employees in Los Angeles to operate under the same conditions as the players and coaches onsite.
All of NFL Films' staff are under the same bubble protocol as the players. They are being tested daily for the coronavirus and are wearing the same contract tracer bracelets along with PPE. They are also not allowed to have family visit them and prohibited from hanging out with each other in their respective hotel rooms.
Over its 58-year history, NFL Films has become a long-time member of the NFL family with relationships that extend off the gridiron. The familiar faces and relationships that NFL Films staff have cultivated with players and teams are not possible this summer, Rodgers said. There are a smaller number of production people on the field and no one — under any circumstances — can be within six feet of a player.
"Fewer people, further away — the two F's," Rodgers stated. "We have fewer people than usual down on the field and they are further away than usual."
Even with all the difficulties posed to "Hard Knocks: Los Angeles" this summer, it did not stop it from releasing its first episode on August 11. The show's first major moment watches Lynn — who tested positive for COVID-19 during the offseason — as he delivers an impassioned speech about how his team will navigate through the coronavirus pandemic enroute to a successful season.
One clip shows Chargers cornerback Casey Heyward Jr. being tested for COVID-19 and Rams tackle Aaron Donald struggling through the blood draws. Longtime "Hard Knocks" narrator Liev Schreiber describes this particular training-camp season as "unrecognizable," as the viewer can see Chargers wide receiver Keenan Allen fully masked.
The season premiere isn't all doom and gloom, however. People at home got to witness an emotional Joey Bosa sign a five-year, $135-million extension with the Chargers — an NFL record for a defensive player in average annual value.
In practice, there's already a quarterback battle within the Chargers organization. Tyrod Taylor is the presumed starter over rookie first-rounder Justin Herbert, who is seen performing well during practice.
The season 15 debut averaged 273,000 viewers on TV — down roughly 61% from last year's premiere, which averaged 705,000 viewers, according to Austin Karp of Sports Business Journal.
With the expected — and unexpected — obstacles his team suffered through heading into episode one, it has not affected Rodgers' thoughts on "Hard Knocks: Los Angeles."
"I'm proud of the entire 'Hard Knocks' team for getting through these first 10 or so days of camp and coming through it completely safe," Rodgers said. "With no positive tests and all of us taking care of each other, we're still I think creating what's a really memorable first episode."
It's not just NFL Films who is appreciative of the normalcy surrounding the return of "Hard Knocks." Being able to collaborate with the show has opened the door for Marissa Daly, vice president and general manager of media at the Rams, to grow the team's fandom even more.
"'Hard Knocks' is really powerful and we want to make sure that we take advantage of that and the symbiotic relationship," Daly said. "From a production standpoint, they handle everything on their own. From an amplification standpoint … so many people watch 'Hard Knocks' who maybe aren't Ram fans. We want to make sure that we're feeding our Rams fans, but it's also an opportunity to hook other people into complementing what they're doing and digging a little deeper on certain things."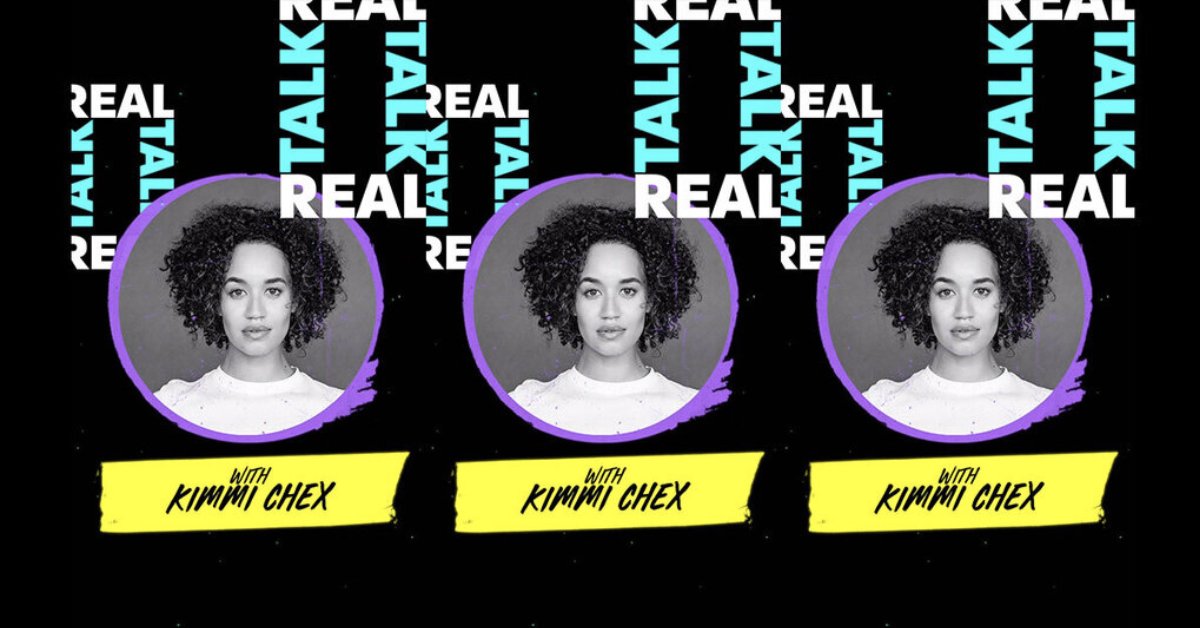 NFL Tackles Social Justice On "Real Talk" Snapchat Show
The NFL and Snapchat have created "Real Talk," a show that focuses on the league's social justice initiatives. Hosted by Kimberly Chexnayder, "Real Talk" has seen numerous players — both active and retired — appear on the show.
Daly said her favorite moment from this season has yet to come — and isn't meant solely for Rams fans. Later episodes will touch on the development of SoFi Stadium's double-sided videoboard dubbed the "Oculus." At 70,000 square feet of digital LED and 2.2 million pounds, the first-of-its-kind videoboard was unveiled by the Rams on July 1. The screen will have a 4K HDR display, 80 million pixels and a 260-speaker sound system.
"We spent a lot of time at SoFi Stadium [working on it] and it is a beautiful thing," Daly said. "We're not sure what's going to happen with fans over the course of the season, so we're wanting to make sure people get a look inside of that building and be okay to feel what that will be like if you were sitting in the stands."
"'Hard Knocks: Los Angeles" has even helped the Baltimore Ravens figure out how they want to approach their training-camp coverage. As they adjust to a training camp without fans, the Ravens will be broadcasting 17 digital-focused, training camp-specific shows — largely based on the award-winning formula of "Hard Knocks."
"Training camp's such a unique thing because it's obviously very serious for the players," Garrett Downing, director of digital media at the Ravens, said. "It's a job interview and they're fighting for spots and fighting for jobs. There are so many great storylines, and that's why I think 'Hard Knocks' has been so successful. It does an incredible job of introducing fans to these players, their stories and their battles. We'll be trying to share storylines, performances, discussions and access that are all advantages that we have and that we know our fans are craving."
Rodgers knew that this season of "Hard Knocks" would not be easy to create. He longs for a 2021 season that won't have to tackle the same defining issue everyone has endured in 2020.
"All I hope for is a world without this pandemic," Rodgers said. "I hope, if we have lessons we can learn from 2020 and bring them to 2021, we'll do so. I hope, if there are logistics that are a pain in the butt that we can get rid of and go back to the way things used to be, we can do that. But I hope that we get to make those choices in 2021, and that this will be the one year we look back on instead of one of many that are like this in our lifetime."