After five years at ESPN, TV and radio personality Will Cain departed in June to become a co-host of "Fox & Friends Weekend," alongside Jedediah Bila and Pete Hegseth.
The self-described political conservative/libertarian cut his TV teeth as a political analyst at Glenn Beck's "The Blaze" and CNN prior to joining ESPN and facing off against the likes of Stephen A. Smith and Bomani Jones on-air.
For years, ESPN has been ripped by critics for its alleged progressive politics. Cain's conservative bona-fides often served as a counterweight to that criticism for ESPN executives like President Jimmy Pitaro.
After a summer of nationwide protests against police brutality on Black Americans, players and leagues have embraced the calls for social justice that were reignited after police shot Jacob Blake in Wisconsin Aug. 23. Cain argues that the NFL — whose TV audiences fell 8% and 10% during the 2016-2017 seasons when players followed Colin Kaepernick by taking a knee on the field — is once again in danger of losing viewers.
Cain, who thinks of himself as a TV gunslinger, has similar concerns for the NBA and WNBA following player strikes.
Front Office Sports asked Cain about the impact of further strikes by players, the NFL's embrace of social justice and whether ESPN leans left politically.
Front Office Sports: You had your own hit ESPN Radio show. You frequently guest-starred on top-rated 'First Take.' So why leave ESPN?
Will Cain: Because Fox News was a unique opportunity. When it first came up, I didn't think I would be moving on from ESPN. 'The Will Cain Show' on ESPN Radio was a success. We had found rating success. We represented a needed point of view in the sports landscape. And more than that, I had a hell of a lot of fun. Almost everyone I worked with, on-camera and behind the scenes, I loved working with at ESPN. The hardest part was giving up those relationships I had with my producers on 'The Will Cain Show' and my listeners on 'The Will Cain Show.'
But all that does, honestly, is show how unique and special this opportunity was to join Fox News. Over time as I continued to talk to them, I got more interested, it was clear that they were uniquely interested in me and my point of view. I think the fit and the timing just came together perfectly.
FOS: What was it like debating Stephen A. Smith and Max Kellerman on 'First Take?'
WC: I loved my time on 'First Take.' Stephen A. and I just hit it off from the beginning. I grew up in a small town in Texas, surrounded by people who disagreed with me. Starting with my dinner table. I debated my dad, who held different political points of view than I do, almost every night. I've loved, from the beginning, being around people who I disagree with. It's exciting. It releases endorphins in my brain. I have fun. I love to debate.
I think, in the end, you should agree to disagree. Maybe I'm wrong, maybe you're wrong. Maybe we persuade each other. But we can definitely have a beer at the end of that debate. Stephen A. and I lived up to those standards in my mind. It was heated, it was real, it was authentic. We had genuine disagreement. And we dabbed up at the end of the segment. I really loved my time on 'First Take.'
FOS: The Washington Post tagged you ESPN's 'resident conservative.' If that's true, does ESPN need another Will Cain-type voice for political balance?
WC: I think every media institution needs balance. I certainly represented a point of view that was in short supply at ESPN. There are two levels to that supply. I held point-of-views that, at least outwardly, you would think I was almost alone in thinking. But I wasn't. There are others who shared my point of view.
That leads me to the second layer. Being interested, willing, and maybe brave enough to share those points of view publicly. Right now in the sports media, and in media at large and perhaps the country at large, if you share the viewpoints that not only I but I would suggest that at least half of the country holds, then you are branded all sorts of ugly, immoral, racist terms and concepts. I think people in sports media know that.
So you have to be not only someone who holds those points of view but someone who's willing to share them publicly — and defend them. I think ESPN, and almost every sports media company and almost every media company, could use people who have a diversity of viewpoints.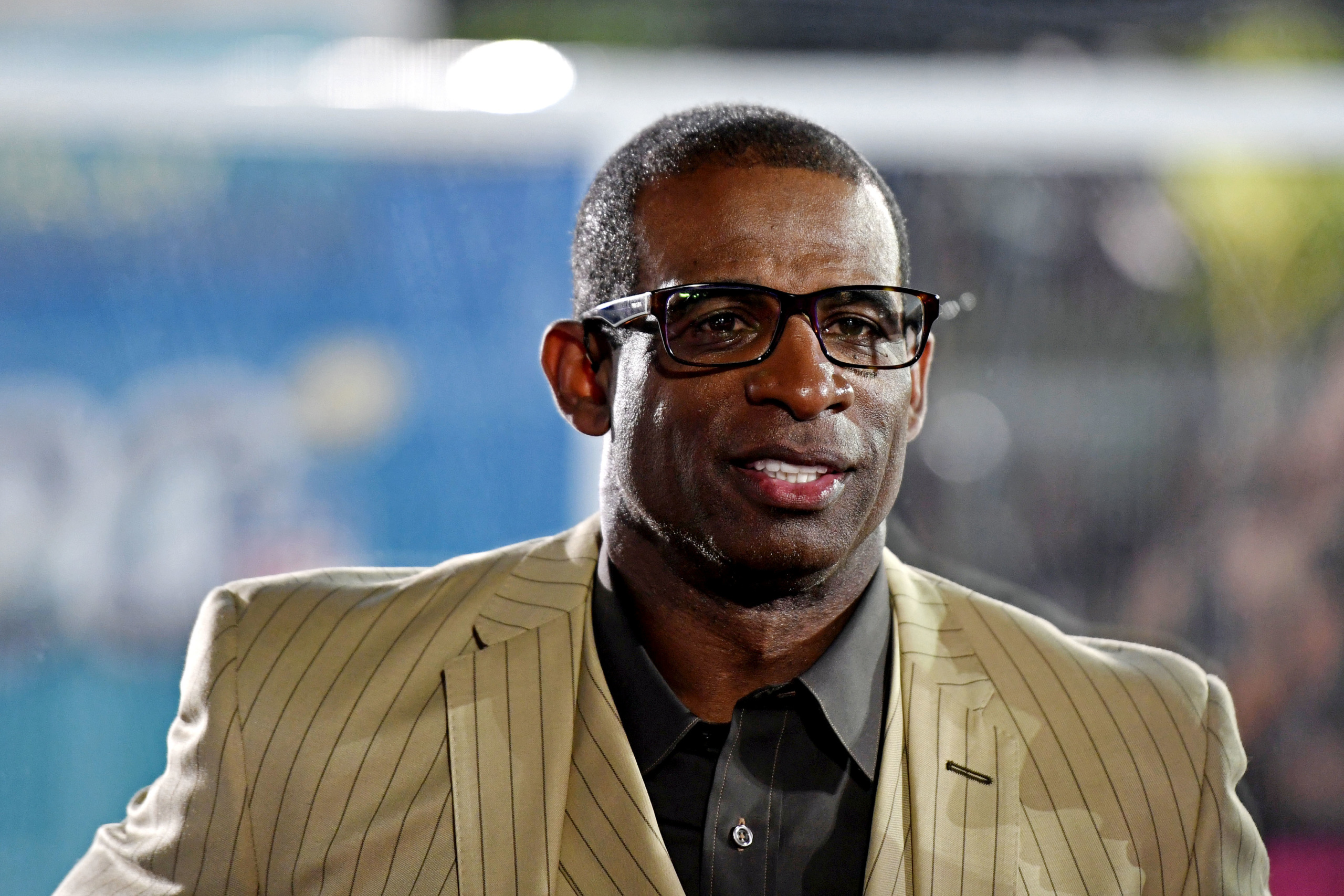 FOS: NBA and WNBA players made sports history by sitting out their own games to protest the shooting of Jacob Blake by Kenosha, Wis., police. What are the ramifications for the industry?
WC: The sports world has been actively destroying its audience, and now it is destroying one of its sports. No one in the United States, no one of consequence anyway, supports racist police or would tolerate a racially motivated shooting. Is that what happened in Wisconsin? … Athletes and media members are not only certain that it was an unjustified shooting, not only that it was racially motivated, but that it is indicative of an irredeemably racist country. … It's leading the sports world to self-destruction.
FOS: President Donald Trump said he'd rather the NFL not play this season if players take a knee during the national anthem. Your response?
WC: I heard so many times from real sports fans, not people that love politics and watch a game or two each season, that if the NFL embraces the same kind of protests that the NBA has, if players kneel during the national anthem in vast numbers, they'll be done with the NFL.
Are they telling the truth? I don't know. Will they truly choose to turn it off? I can't say. But I will tell you I heard that over and over. I think it would be a mistake for the NFL to embrace the kind of protests that the NBA has over the last several weeks.
FOS: We reported the NFL is dropping military/police honor guards and on-field renditions of 'The Star-Spangled Banner' this season due to coronavirus concerns. This is a league that previously wrapped itself in the American flag. Could the NFL lose viewers the way it did in 2016-2017?
WC: I'm surprised at the decisions the NFL seems to be prepared to make. We'll see what happens. In 2016, the NFL seemed to understand what was best for its business. Now here we are in 2020 and the NFL seems to be falling in line with every other corporation across America. Corporations have shown some of the weakest leadership in history, in my estimation. They've made decisions antagonistic to their shareholders, to their bottom lines. Television channels have made decisions antagonistic to their own ratings.
FOS: Jason Whitlock of Outkick, who worked for ESPN twice, wrote ESPN has become too politically correct. What about your recent experience?
WC: Throughout my career at ESPN, various executives saw the importance of having a diversity of viewpoints. Whether it was John Skipper, Norby Williamson, or Jimmy Pitaro. … I think there's work to do in bringing more of those voices to the forefront. Not just at ESPN, but in sports media at large, there is an overwhelming one-sidedness to anything that comes up socially, politically, or culturally. It does not reflect where the country is at large.
FOS: College football is in chaos. Many players and coaches want to play. But many administrators and politicians, who'll make the decision, want to shut it down. Your take?
WC: You know Mike, what I'm into is an individual choice. I find it fascinating that so many want to dictate what others can do. When I drove around the country, one of the things I was taken aback by is that most people out there are not only rational for their own choices, and their own health and their own economics, but they are considerate to others as well. If you run into somebody who doesn't think you need to wear a mask in a particular setting, but they're surrounded by others that do, I saw people being considerate of each other.
'Would you like me to? Would you feel more comfortable if I stood further apart?'
I saw this over and over across the country.
I tell you this because I trust individuals to make good choices. As we watch players say we want to play, I think we should listen to them. It doesn't mean that everybody has to. If you want to opt-out, you can. But why should we dictate a singular policy for everybody in college football? A singular policy that has a drastic economic, personal, and spiritual effect on everyone involved? If coaches want to coach, if universities want to put on college football and players want to play, why would we say no to them?
FOS: Bottom line: Should networks like ESPN 'stick to sports?' Or is that unrealistic? After all, sports and politics have always been intertwined, no?
WC: Here's what you have to remember. I did 'The Will Cain Show' for three hours, five days a week. Your default setting is, 'We Talk Sports.' Do you know what would have really helped? 'Do You Love Sports?' Because if you do your job every day loving sports, that's not a tall ask for you. Talk sports. It's what the audience is there for. It's what they love. Do they think Dak Prescott or Carson Wentz is better? They want to hear your Top 10 quarterbacks. They want to tell you when they think you're wrong. Talk sports.
But there are times, and certainly we are in one of those times, where sports and politics are absolutely inextricable. In those situations, what I believe the audience wants is not a Left point of view, nor a Right point of view. What they want is an open forum to all points of view. When you only give them one, and then when you take the next step and say the other point of view is racist or immoral, you box the audience out. You also tell them they're not welcome.
I welcomed everybody in. Caller. Guest. Celebrity. Athlete. Call in and tell me how I'm wrong. If I'm wrong, I'm wrong. If you win, big deal. I've taken a lot of losses in my life. I don't care if I lose a debate here or there. But I think the audience appreciates that if you're going to go there, include everybody.