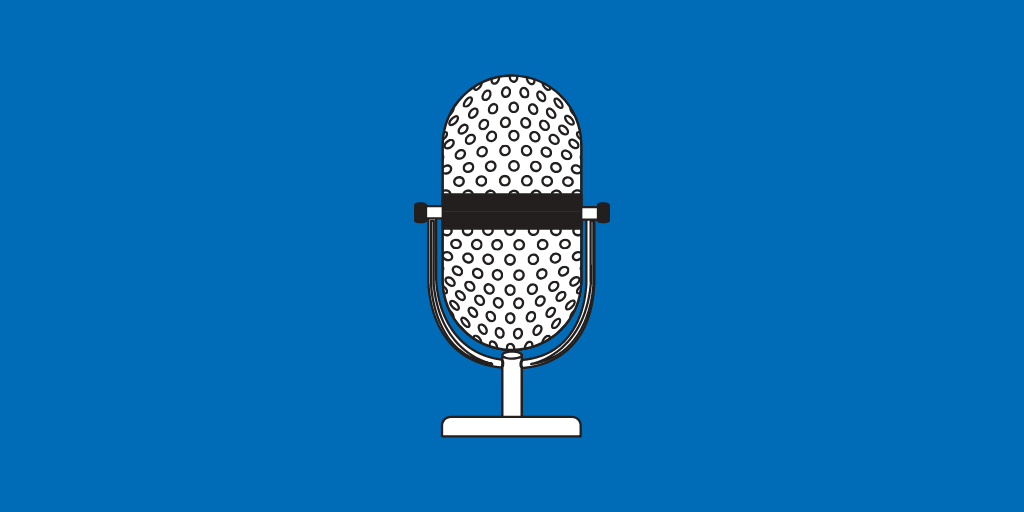 One of the most visible careers in sports business, on-air sports broadcasting can seem as simple as "lights, camera, action!"
Your favorite broadcaster on ESPN, NBC, CBS, or FOX Sports probably makes their job look fun and effortless, reporting live from the sidelines or studio. Yet, with the broadcasting industry on a 14 percent decline by 2024, careers in sports broadcasting are becoming increasingly competitive.
Megan Perry, a former Division I college basketball player and WNBA executive who evolved into a sports broadcaster and entrepreneur, knows just how much effort it takes to have a successful career as an on-air talent.
SEE MORE: Mastering LinkedIn: Personal Branding Tips for Sports Business Professionals
During the college basketball season, Megan can be found in front of the camera as a sports analyst, covering games on ESPN3, ACC Network, CBS Sports Network, and the Ivy League Digital Network. However, most of her time is spent behind the camera, preparing, studying, and perfecting her skillset.
Through her experiences and various vantage points while being immersed in the broadcasting world, Perry was able to identify four specific tips for a successful sports broadcasting career.
Know Your Fundamentals
"My idea of broadcasting was what I saw on TV, a talking head who was prompted to share candid thoughts without any scripting," said Perry, who quickly discovered that broadcasting is far more than what you see on TV. "To be a good broadcaster, you have to have the fundamentals in place. You have to have an understanding of the details in order to be the best you can be at your craft. The amount of training and educational components, I had no idea."
SEE MORE: How Social Media is the Key to Your Next Opportunity 
Gaining as much practice as you can through researching teams, informational interviewing, active listening, and — most importantly — public speaking, will allow you to hone your skills and find the story beneath the headline.
Start Small
Landing on-air time with ESPN as your first role likely won't happen — but that's OK.
Perry took her career desire and volunteered her time by calling games at St. Francis Brooklyn College, a small private institution in Brooklyn Heights, N.Y. She reached out to the athletic department and began to develop her routines and skills that she uses today on the ACC Network.
[mc4wp_form id="8260″]
Practical aspects such as "getting to know the away team just as well as the home team; reaching out and acquiring information from SID's (Sports Information Directors), and coordinating times to speak to coaches and players are all necessary parts of doing the job well. Conducting research like this takes forward thinking. It's not where you start, but rather, who you become in the process."
When looking for your start, leverage social media platforms to gain practice and feedback. Live-video streaming accounted for 75 percent of all internet traffic in 2017 and is expected to jump to 82 percent by 2020. Don't just attend a sports event, use it as a platform to build to your resume.
Constantly Evolve
It's one thing to practice; it's another to improve.
Perry stated that she's in a constant progression of redefining. "I didn't fully understand that when I first got into the industry. Every day is a redefining process. Constantly updating, revising, and seeking new opportunities, people to learn from, and spaces to learn in."
But it's not just on-air practice for early career sports broadcasters. "Editing and production are a huge part of my unwritten job description. Your resume is your (highlight) reel. It's not who is going to do that for me, it's 'I have to edit.' That way, I can continue to redefine and evolve my brand as it continues to grow."
SEE MORE: 4 Ways to Making Breaking Into the #SportsBiz Much Easier
Becoming comfortable with wearing multiple hats is critical to evolving as a sports broadcaster. Knowing enough about how everything should be done gives you a frame of reference and baseline for attention to detail.
"If you know how to do it right," Perry said, "no one else can do it wrong for you."
Remain Authentic
Pressure to conform can sometimes cause us to lose the very thing that makes us unique, our authenticity.
"My authenticity is really valued with my interactions on camera," Perry said. "The relationships I develop are authentic; I want to know your story. I care about it. It's different. It comes from a perspective that others may not have. I pride myself on those relationships, the work that's put into getting to know who I'm interviewing. I strive to get to know the person who they are outside of sport."
Part of remaining authentic is in how we gain access to opportunity.
"Be aggressive about asking questions; no one will know that you're interested if you don't (ask questions). Sometimes it's hard to self-promote and how it's received by others. But, no one will invest in what you don't show off. You won't give them the opportunity to showcase your talent," Perry said. 
Unfortunately, the reality of the situation is that we may not always get every opportunity for which we're looking. Perry suggested being comfortable with the word "no" — but don't accept it.
"I sent countless emails to producers and heads of conferences. No, No, No… You can't be discouraged. Push further. It only takes one 'yes' to have an opportunity. Your job is to stay ready. You can't forecast the moment; shame on you if you weren't prepared. Don't stop learning, networking, preparing. The moment can pass you by."
[mc4wp_form id="8260″]
Sports broadcasting can be made out to seem effortless by professionals we see every day, yet, for those looking to break into the field, the journey is far from it. By understanding the fundamentals, starting small, constantly evolving and remaining authentic, you can position yourself to be discovered.