The puzzling drop in sports TV viewership continues with the Super Bowl falling to its lowest numbers in 15 years.
CBS Sports' telecast of the Tampa Bay Buccaneers' 31-9 victory over the Kansas City Chiefs averaged 91.629 million viewers, down 8% from Fox's telecast of Chiefs-San Francisco 49ers last year. The number includes Nielsen's new out-of-home viewership metric.
That's the lowest TV-only audience for the Big Game since Pittsburgh Steelers vs. Seattle Seahawks averaged 90.75 million viewers on ABC in 2006.
Super Bowl 55 drew a 38.2 TV rating, also down 8% from 41.6 last year. That made it the lowest-rated Super Bowl since Joe Namath and the New York Jets' Super Bowl III win over the Baltimore Colts 52 years ago, according to Sports Media Watch.
Spanish-language coverage on ESPN Deportes averaged 647,000 viewers, according to Nielsen. That's down 15% from 757,000 on Fox Deportes last year.
The numbers were better for overall viewing, with the Big Game recording a total audience delivery of 96.4 million viewers across all platforms — down 6% from last year.
CBS noted Bucs-Chiefs was the most live-streamed NFL game ever, averaging 5.7 million viewers per minute. That's up 65% from last year's game. It was the first NFL game in history to total more than 1 billion streaming minutes.
According to Nielsen, the game was viewed in an average of 46.2 million U.S. homes. Roughly 68% of homes with TV's in use tuned in for the game.
The rating erosion was worse among younger viewers, said Douglas Pucci of Programming Insider. While Pucci estimates the game was off 9% in total viewers, it was down 13% to 15% among the 18-34-year-old and 18-49-year-old viewers.
"That's why the NFL is looking to Nickelodeon and Freeform to prevent future, steeper drops," Pucci said.
Multiple factors may have driven down TV viewership numbers.
The game was a blowout with the Bucs' 22-point win representing the second-biggest margin of victory over the last 18 Super Bowls, again underlying the importance of a close, well-played game to drive viewership. TV viewers don't stick around for lop-sided contests, and Sunday's game was practically over by the third quarter.
Fortunately for the NFL, there have been plenty of tight Super Bowls over the last 20 years. The New England Patriots' last-second win over the Seahawks in 2015 was the most-watched in history, averaging 114.44 million viewers.
Flag-happy referees also stifled the pace and drama of this year's game; particularly in the first half.
Further, there could be Tom Brady fatigue. Watching Brady play in his 10th Super Bowl could have been the NFL equivalent of watching Alabama or Clemson again in the College Football Playoff National Championship.
The Super Bowl audience drops are in line with the NFL's 8% falloff for the 2020 regular season. But the numbers still caught many sports media-watchers by surprise — particularly after the AFC/NFC Championship games drew rating increases.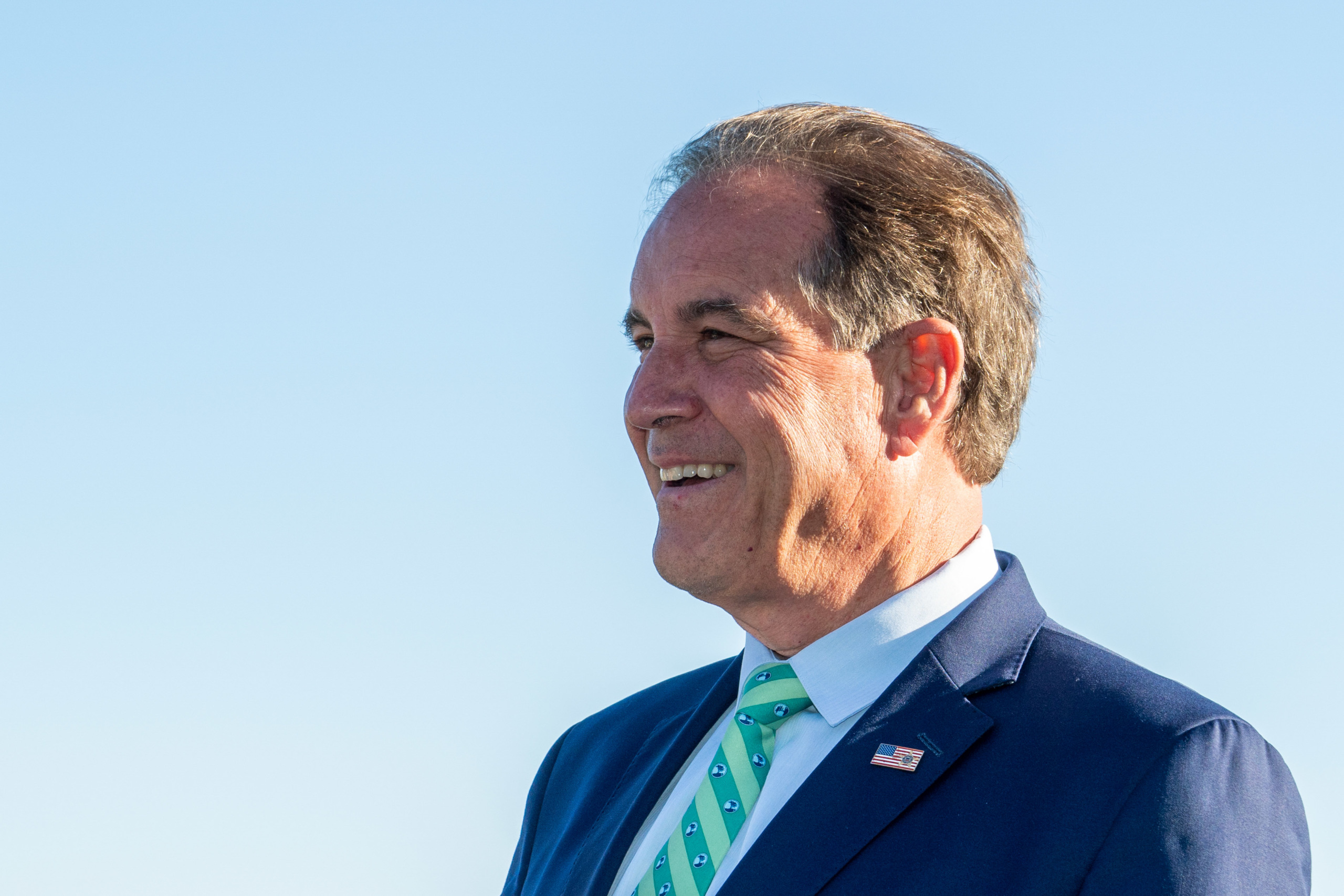 The game featured two high-flying offenses and a dream QB matchup between Brady and Patrick Mahomes. There was plenty of suspense over whether the 43-year-old Brady could claim his first title outside of the long shadow of Patriots coach Bill Belichick.
The 25-year-old Mahomes is the new face of the NFL. With Kansas City playing in their second straight Super Bowl, the Chiefs were viewed as the next dynasty. Snowstorms and blizzards across much of the U.S. should have kept tens of millions of TV viewers in front of their TV sets.
Still, the numbers fell as casual fans tuned out a lopsided game and a telecast where the often-somber commercials and Halftime Show were not as entertaining as previous years.
"As we've seen all year, attracting and keeping casual fans has been an issue for crown jewel events," said Patrick Crake, the former Fox Sports executive turned media consultant.
"The Super Bowl is the most casual-dependent of all mega events in media and [viewers] now have less patience, and more options than ever, to pivot to immediately. Everything from game quality to the commercial creative to the halftime show probably matter now more than they used to."
This year's Super Bowl viewing numbers included out-of-home viewing in bars and restaurants for the first time.
But many states are still restricting indoor dining due to the pandemic, so the expected boost from out-of-home didn't materialize for CBS. Health authorities urged fans to avoid Super Bowl parties where many fans tune in with family and friends.
Noted Crakes: "Reduced gathering both at bars and restaurants, and at parties in the home, probably had an impact on whether some casuals tuned in. No party, no watching."
But don't forget that Super Bowl 55 is almost guaranteed to become the single most-watched TV show of the year. It goes without saying that the NFL's gigantic TV numbers are the envy of competitors like NBA, MLB and NHL.
The Super Bowl falloff comes after a pandemic-impacted 2020 in which TV numbers for major sporting events such as the NBA Finals, World Series, Stanley Cup Finals, Masters Kentucky Derby and Indy 500 fell to historic lows, according to Sports Media Watch.
Sports media executives now have to seriously question whether the coronavirus changed viewing habits for good, and whether some former sports viewers have swapped live games for other entertainment options. They may not like the answer.