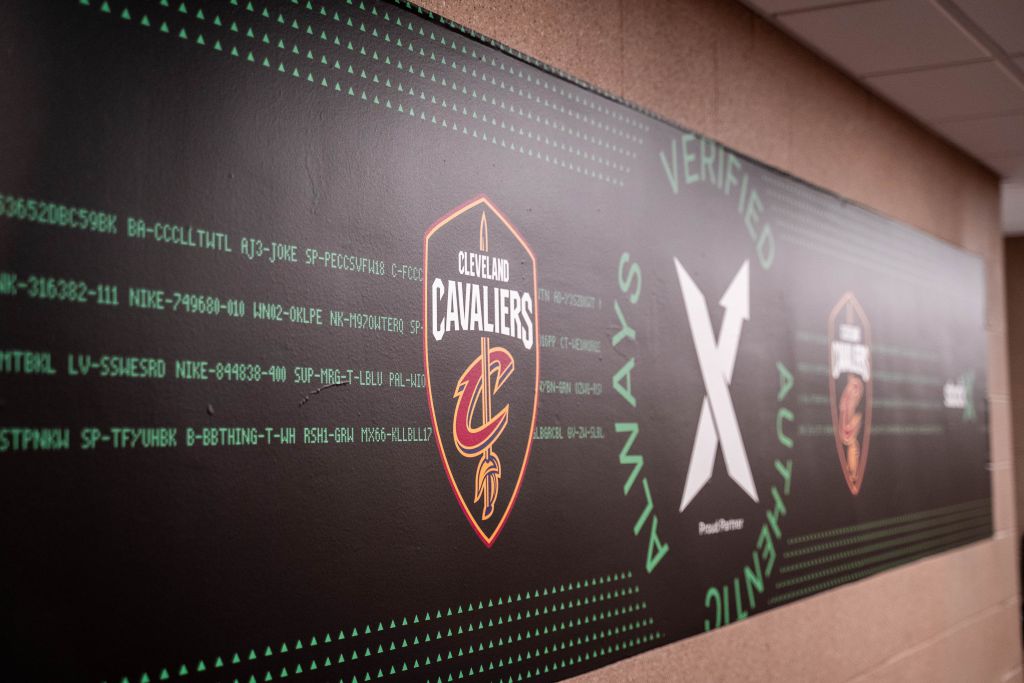 StockX, one of the fastest growing companies in the growing industry of sneaker reselling, has signed its first partnership with a major pro team as the company looks to grow its reach even further.
That first deal is with the Cleveland Cavaliers, a multi-year contract that will not only promote StockX to the team's fans but also bring the company into both the Cavs and visiting team locker rooms at the Rocket Mortgage FieldHouse.
"We've come from a young startup [that launched] in 2016 to a globally recognized brand with customers in 170 countries around the world," said StockX CEO Scott Cutler. "We're a brand that's very well recognized globally. Yet we as a company are just at the beginning of expressing our brand identity via partnerships like this."
"We have a great product experience, and we've had just tremendous momentum over the last three years. Now it's an opportunity for us to partner with other leading brands to be able to tell a slightly different story in a more actionable way with a great partner like the Cavs," he said.
The most visible element of the partnership will likely be the StockX-branded player arrival path signage for both the Cavs and visiting teams. A prominent creative presence will also appear inside and outside of the visiting team's locker room. StockX branding will also appear on the walls and lockers throughout – and fans can see StockX on LED signage courtside and throughout the bowl of the arena.
When entering through the venue's underground garage, the hallway leading to each teams' locker rooms will enable broadcasters, content creators, and photographers to document players' pre-game outfits and preparation before each contest, a medium that is growing increasingly popular on social media.
Within both team's locker rooms, players, coaches, and personnel will be able to browse and make purchases via the StockX app on a fully-functional, 55-inch iPhone PADZILLA that is mounted on a wall inside of each locker room.
On the PADZILLA – which functions identically to the user experience on an iPhone or iPad – users can scroll through the app's available items and login to their accounts to bid and make purchases.
The partnership also has a content component to it, as there will be two web and social media content series starring Cavaliers players donning streetwear and sneaker apparel. One of the two series, "Fact or Cap," will mix little known facts with some 'cap' (false) claims. The other, "History of Heat," provides a recap into the style of Cavs players, including their favorite past game shoe, pre-game outfit, etc. Each series can be viewed on Cavs.com and also on the team and StockX social media channels.
"If you think about the NBA, our players – they're very fashion-centric," said Nic Barlage, the Cavaliers' president of business operations. "They're a big part of pop-culture to a certain degree; the gear our players are wearing on a night-by-night basis, the runway walk that they have – it's huge from an engagement in social media. When you think about that from a StockX perspective, the demographics aligned in such a unique way that it became a kind of a perfect match [for the Cavaliers]."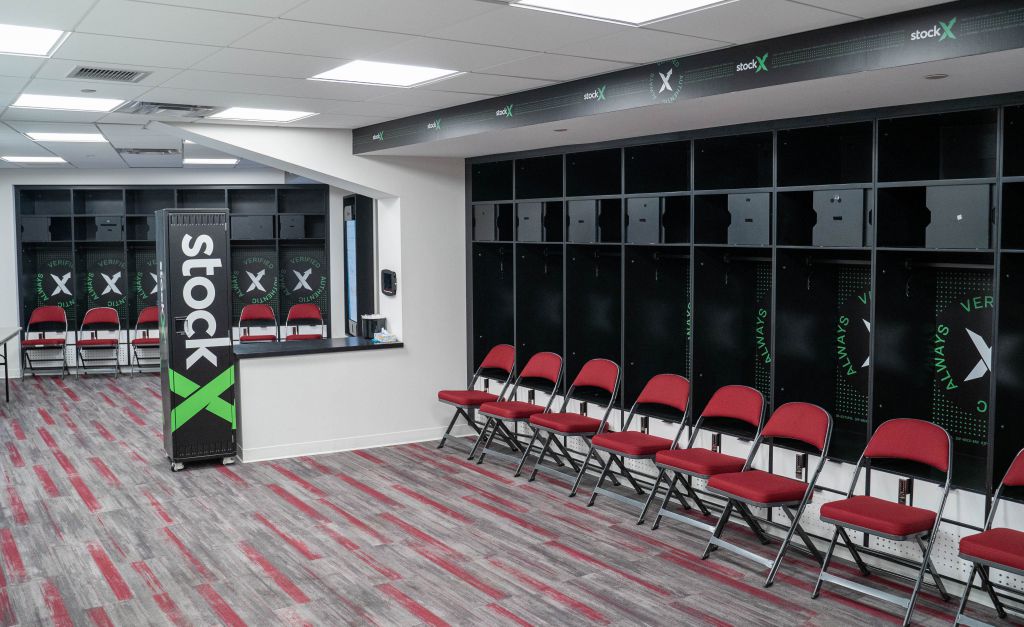 The partnership wraps up a successful 2019 for StockX, which raised $110 million this summer and is now valued at more than $1 billion, according to Forbes.
The company was founded in 2016 by a group that included Cavaliers owner and Quicken Loans founder Dan Gilbert, who saw that his teenage son was increasingly buying sneakers on eBay and reselling them for more money.
While the company is best known for its sneaker resale platform, it has been diversifying into other products like clothing, watches, and handbags.
However, while the business around sneaker reselling has quickly grown, highlighted by StockX-competitors GOAT raising $198 million from Foot Locker, Index Ventures, Accel, Matrix Partners and Upfront Ventures, and Stadium Goods being acquired for $250 million by Farfetch in the last year, it is still a nascent industry compared to the broader sneaker business.
READ MORE: MSG Networks, Anheuser-Busch Bring Programmable Bars To Partnership
Matt Powell, senior sports industry advisor at the NPD Group, said that data shows that the overall retail sneaker market at retail in the United States is roughly valued at $46 billion. As for the resale market, it's valued at about $2 billion.
Powell is also concerned about sports brands partnering with a company like StockX. Consumer distrust with mainstream brands is well-documented. People already pay significantly more money for clothing and fashion that could be counterfeit. StockX uses a 15,000-square-foot Detroit-based facility to make sure items are real before they're shipped to the customer. But consumers will always be more worried about companies taking advantage of them financially, said Powell.
"I'm skeptical about the opportunities [between sports brands and resellers]," Powell said. "I think that the consumer already is worried that the brands are gouging them on price and that [StockX's] involvement with [sports] is just another way to get more money out of the consumer. I'm a little cautious here about whether the consumer's going to like this idea of having the platforms having a closer relationship with [sports] brands."
Cutler said that StockX is looking at sports as a way to grow its brand and business, with basketball being on the forefront of that. StockX recently hosted the StockXchange Paris exhibition, a three-day event in mid-November which featured streetwear brand Pigalle founder Stephane Ashpool speaking about the sport. StockX launched content around the NBA All-Star game last year, valuing the sneakers the players wore on the court. Cutler said he anticipates more opportunities for StockX to connect fashion with sports.
READ MORE: Kombucha Companies Making Push Into Sports As Market Expands
That will also mean activating locally with the Cavaliers. This summer, StockX will also partner with the Cavaliers on a community initiative connected to the team's Youth Basketball Program. The program consists of Cavs Academy Camps & Clinics, Jr. Cavs leagues and Cavs Elite Tournaments. Each event aims to educate participants about the fundamentals of basketball – and will take place throughout Ohio and the neighboring regions.
"We thought it was a tremendous opportunity for us – since we're highly visible as a brand within that community – to partner on initiatives that focused on not only teaching youth about the fundamentals of sports but also the opportunity to be able to fuel life passion through an experience like StockX," Cutler said. "That was a very important element to the partnership."
That opportunity to partner with a brand that is focused both on local impact but that has global reach through its platform was important for the Cavaliers, said Barlage.
"[StockX] is growing significantly internationally," Barlage said. "We have an opportunity as a brand now – because of the NBA's forward-thinking – to have international partners in this space. So how do we push and pull best practices between the brands to not only fortify the partnership – which is important – but to push and make each other better and to ultimately grow through the findings of each other's businesses."