For the more than 700,000 annual attendees to the US Open at the USTA Billie Jean King National Tennis Center in New York City in late August and early September, tennis and the sport's biggest names are always the main attraction. That also comes with a healthy serving of sponsors, who wrap themselves around the only U.S.-based tennis grand slam event.
From Grey Goose and its Honey Deuce, the official cocktail of the US Open and where the brand sells many as 250,000 collectible glasses and cocktails, to Polo Ralph Lauren serving as the outfitter of the ballpersons on the court, brands have looked to further lean into the event to add another layer to the fan experience.
"Sponsorships are a big part of the event," said Lew Sherr, chief revenue officer at the USTA, the organization behind the US Open. "They're certainly a big part of the fan experience here on the grounds. Our sponsors invest greatly in activations, on-site opportunities for fans to enjoy the experience out here even more than if they just focused on the tennis."
But with this year's event being played without fans, the US Open has pivoted to ensure that a brand's ability to connect with fans — and the revenue from those deals — is not lost.
The tournament generated upwards of $65 million in revenue across its 21 official sponsors in 2018, according to AdWeek. Last year, Vocal Media estimated that the 2019 event increased its sponsorship revenue to $70 million. The $400 million in revenue from the US Open accounts for more than 80% of the governing body's annual revenue. In selling out 23 of 24 sessions at Arthur Ashe Stadium, the 2019 event set an all-time record with 737,872 fans onsite, making up most of the organization's $161 million in ticket revenue. 
Sherr said that while fans are heavily involved in the sponsorship process, the fact that the event will be fan-less had no effect on sponsor participation. There will be 14 sponsors and 25 partners activating across the two-week event, and it has even added two new sponsors and partners in BODYARMOR and Chubb Limited, signing each to multi-year deals that extend beyond 2020.
Grey Goose has allowed fans in key markets nationwide to order the Honey Deuce US Open cocktail and have it delivered right to their homes. When fans order them this year the commemorative glasses — as well as melon balls in the vodka — will come right to their homes in the form of a Grey Goose Honey Deuce kit.
Along with co-hosting virtual hospitality events with JPMorgan Chase, American Express will enable card members to interact directly with players. At home, American Express card members can see the matches that are on deck at Arthur Ashe Stadium and Louis Armstrong stadium.
Whatever match they're watching, they can record themselves cheering on a specific player and ask them a question that may be featured on the broadcast at the end of the match.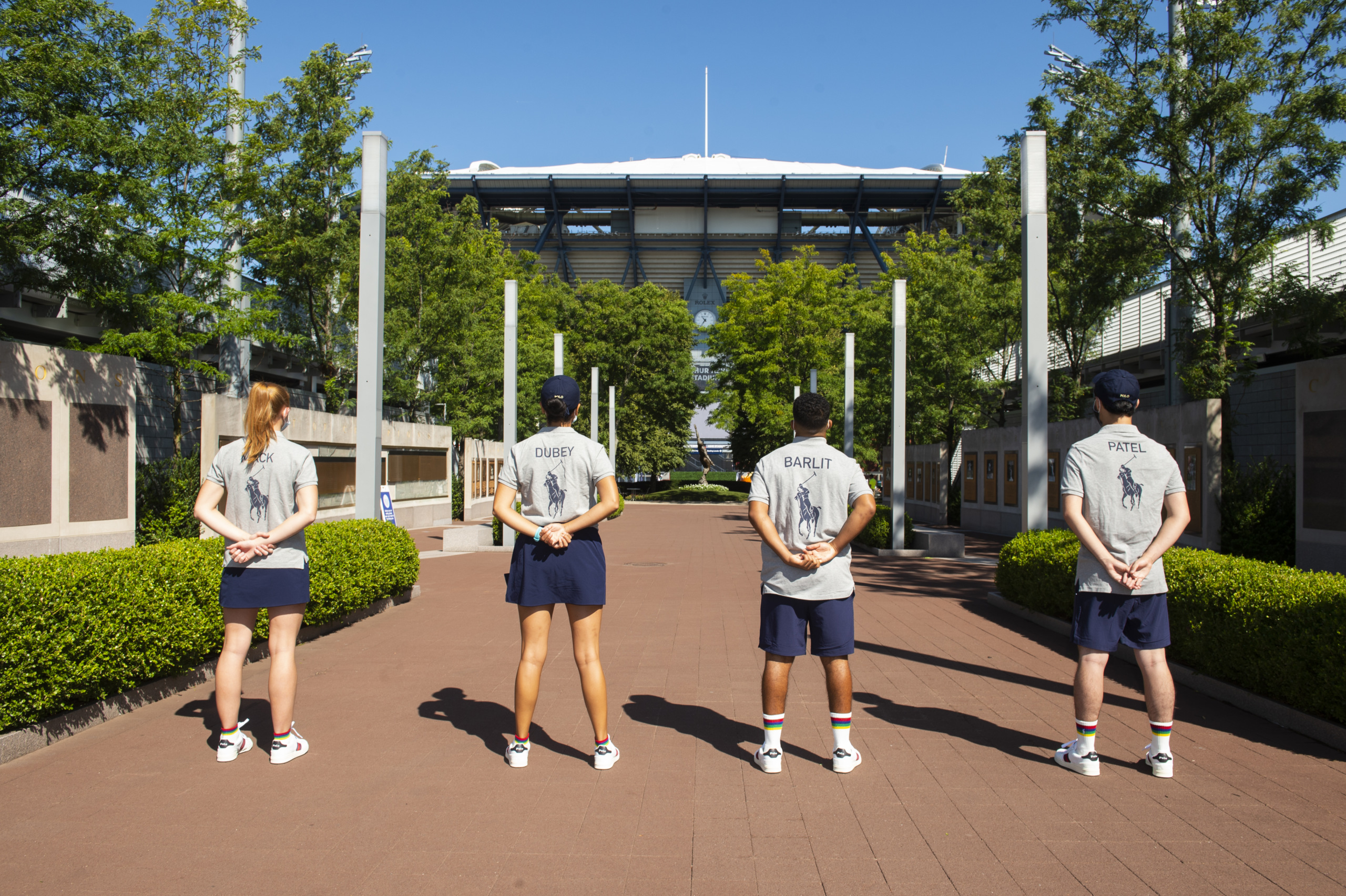 2020 US Open Tournament Aims To 'Be Open'
As the first major sporting event to be held in New York City since the start of the pandemic, as well as the first grand slam tennis event to resume play, the US Open is looking to use its platform this year to celebrate frontline workers as well as put a spotlight on social justice issues.
"The more we thought about it, we felt that it could persist and add value for fans and for the stadium and the broadcast beyond 2020," Kirsten Corio, managing director of ticket sales, hospitality and digital strategy at the USTA, said. "While we do have 750,000-or-so fans that attend the US Open every year, we know there's millions more fans that will never be able to attend, so we liked the idea of bringing their voices in this year."
One specific activation that Sherr is excited to roll out this year comes from longtime US Open sponsor IBM. For years, IBM has ingested all of the match data and broadcast feeds. With the company's artificial intelligence capabilities, it allows this year's event to take the soundtracks from past matches and try to apply them to the most appropriate or similar situations.
As opposed to having a baseline of cheering that fluctuates in sound, Sherr says that they can take clips of sound from a specific instance — like a Serena Williams match or a break-point opportunity — and incorporate that into the matches at this year's tournament.
"That's particularly interesting and incredibly valuable data that no one ever thought would be valuable," Sherr said. "The audio off of match play has proven to be incredibly helpful and beneficial to us."
IBM is also utilizing its Watson technology to take its abundance of US Open data and develop a cheat sheet for fans to read ahead of upcoming matches, Corio said. The cheat sheet will show stats and past facts about every player and their previous matches.
Another IBM feature, "Open Questions," leverages its debater technology to formulate thoughts around open-ended topics. It will automatically generate pros-and-cons arguments about those claims and allow fans to weigh in on them and have those responses published online.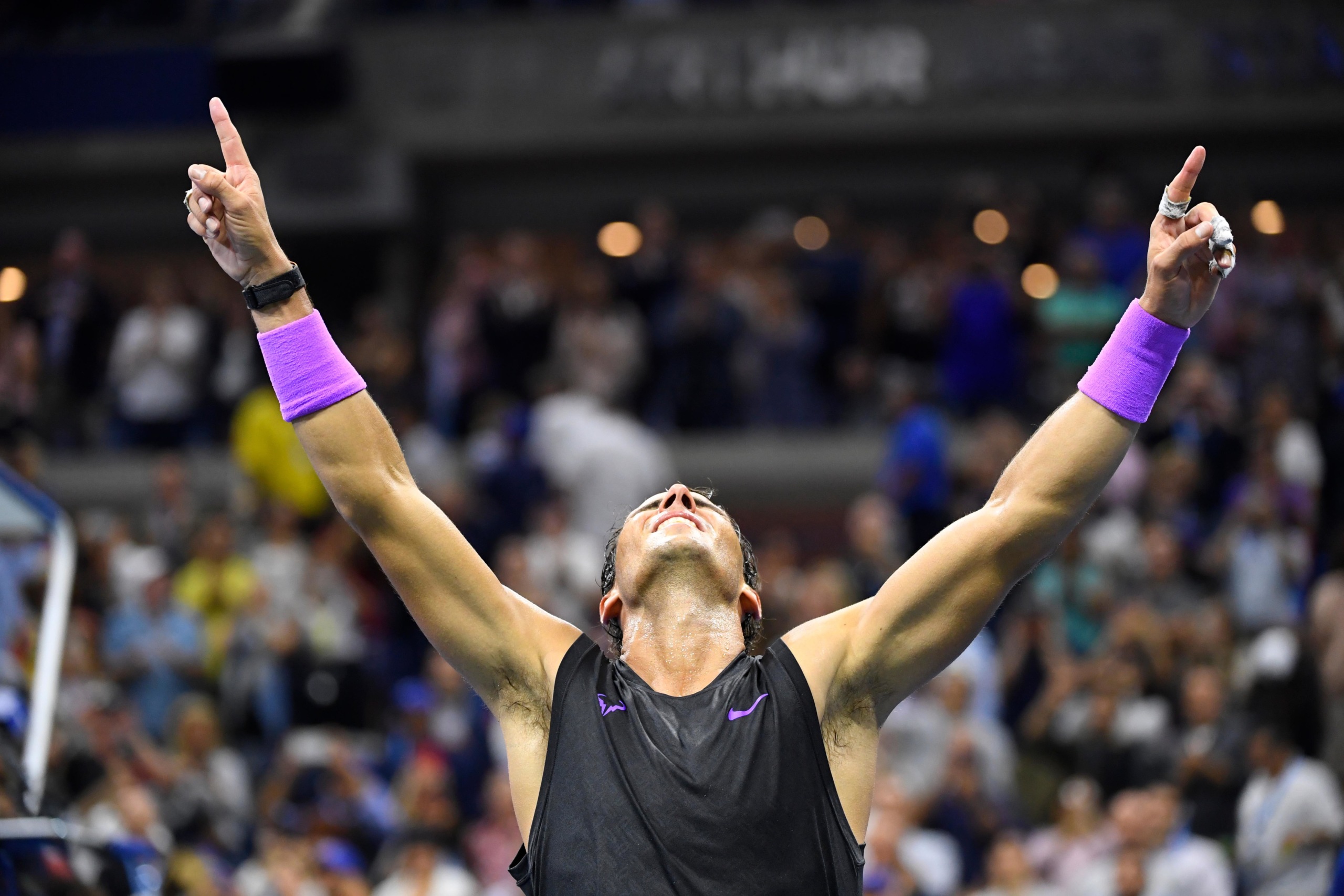 "We're giving them a voice and an opportunity to weigh in on what's already been some hotly debated topics," Corio said.
Another important contribution to the 2020 US Open portfolio will be featured prominently on this year's on-court apparel.
Polo Ralph Lauren, which has been a tournament sponsor for 16 years, will be honoring more than 150 individual essential workers from New York City's Mount Sinai Health system by adding their names onto the back of each of the 2020 ballperson uniforms. In-depth profiles of nine frontline workers will also be spotlighted on RalphLauren.com and through a social media campaign.
Polo will also be supplying all on-court US Open staff with a Polo High-Filtration Face Mask, a specially designed mask that can filter out 95% of airborne particles with replaceable filters and can be treated with an anti-microbial coating to preserve fabric freshness.
While this year's US Open will be starkly different from past editions, Sherr doesn't want the work of those who made this year's event possible to go unnoticed.
"Polo Ralph Lauren has gone to great lengths to support essential workers and healthcare workers," Sherr said. "It's a really noble initiative and we're very proud and pleased to be associated with it and to provide a platform to celebrate some of the amazing health care workers that have supported all of us in this pandemic."