For years, the US Open has been lauded for weaving in things like food and fashion into its daily programming.
As the first major sporting event to be held in New York City since the start of the pandemic, as well as the first grand slam tennis event to resume play, the US Open is looking to use its platform this year to celebrate frontline workers as well as put a spotlight on social justice issues.
Nicole Kankam, managing director of pro tennis marketing at the USTA, didn't want to lose sight of that as she and her team began planning this year's fanless US Open experience.
The USTA had previously centered this year's US Open marketing campaign around the theme of "built for glory." Kankam said that the organization wanted to keep that general message, but also have it adjusted to accurately portray what is currently going on in the world.
New York City has long been touted for its resiliency during the aftermath of events like 9/11 and the 2008 financial meltdown. Having the city be the centerpiece for a tournament being held during these challenging times felt like a natural fit to Kankam.
"The fact that we're actually even able to have the US Open is a testament to the city and our ability to rise above and rally back and triumph," Kankam said.
After brainstorming numerous campaigns with its advertising agency, dentsu mcgarrybowen, the USTA found its idea statement for the 2020 US Open.
"Be Open," Kankam said. "When you're open, great things can happen in our sport and out in the world."
As the name of the 2020 US Open's new social responsibility and impact campaign, "Be Open" will aim to share news surrounding the stories of people, communities and causes that help promote being open and inclusive.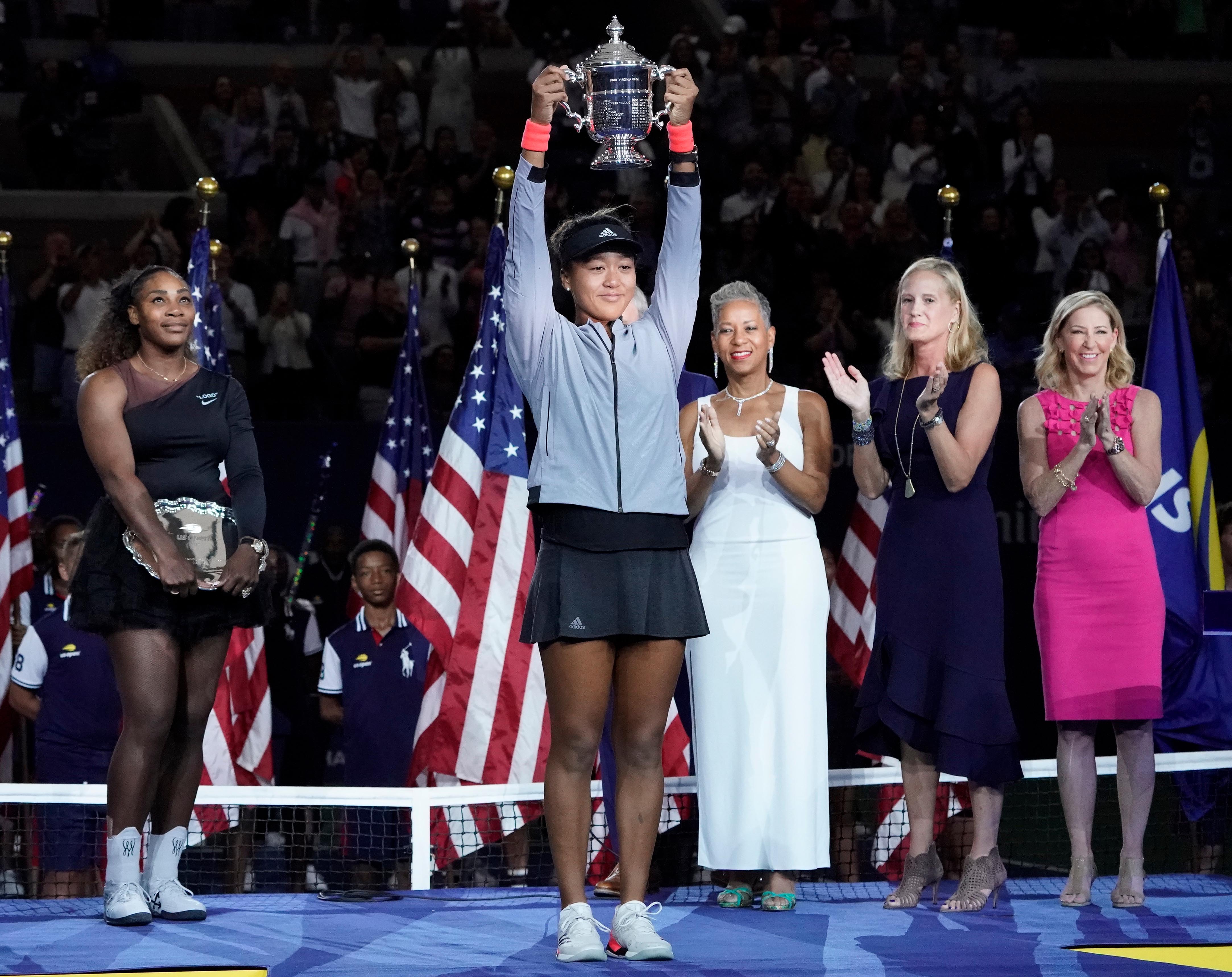 The start of each match play evening session in Arthur Ashe Stadium will be preceded by a virtual coin toss featuring a past US Open champion recognizing a frontline healthcare worker who has been working throughout the coronavirus pandemic.
Longtime tournament sponsor Polo Ralph Lauren has also added the names of more than 150 individual essential workers onto the back of each of the 2020 ballperson uniforms. Polo will then publish profiles of nine frontline workers on RalphLauren.com and through a social media campaign.
"Polo Ralph Lauren has gone to great lengths to support essential workers and healthcare workers," Lew Sherr, chief revenue officer at the USTA, said. "It's a really noble initiative and we're very proud and pleased to be associated with it and to provide a platform to celebrate some of the amazing health care workers that have supported all of us in this pandemic."
The "Be Open" campaign also highlights the USTA's efforts at addressing societal issues such as gender equality and LGBTQ advocacy.
In 1970, nine female tennis players — Billie Jean King, Rosie Casals, Nancy Richey, Peaches Bartkowicz, Julie Heldman, Kristy Pigeon, Valerie Ziegenfuss, Judy Dalton and Kerry Melville — spoke out against equal pay by signing $1 playing contracts with promoter Gladys Heldman.
Their actions resulted in the birth of women's professional tennis, and all nine women will be featured on the LED boards in Arthur Ashe Stadium. A Gender Equality panel featuring King, Venus Williams and Annika Sörenstam — among others — will also air during the tournament.
Throughout the two-week event, short videos will be released of current female athletes discussing their fight for pay equity. The vignettes, which are narrated by Andra Day and Billy Porter, will provide spotlight on the "Be Open" stories related to Black Lives Matter, Gender Equality and Open Pride, which debuted at the 2019 US Open.
"Recognizing that the world is changing and going through so much outside of sport, we want to take this opportunity to leverage our global stage and our huge platform and speak to some of the social justice issues that are taking place and leverage our sport for good," Kankam said.
On Aug. 26, the country was rocked by the shooting of Jacob Blake at the hands of Kenosha (Wis.) Police. With that incident happening on the heels of the US Open, it provides a deeper meaning into what Kankam calls her "passion project."
During the tournament, the USTA worked with dentsu mcgarrybowen to bring racial equality to the forefront of its action by commissioning 18 Black artists to create original artwork that will be displayed on front-row courtside seats in Arthur Ashe Stadium.
The artwork will be viewable to everyone who is tuning into the event worldwide.
"It really is powerful imagery," Kankam said. "We're giving a platform to Black artists that may have not gotten an exposure in any other environment. By giving a voice to Black artists, to the movement, and exposing it to a global audience for the world to see — I'm really excited about how it's come together and how it's coming to life."