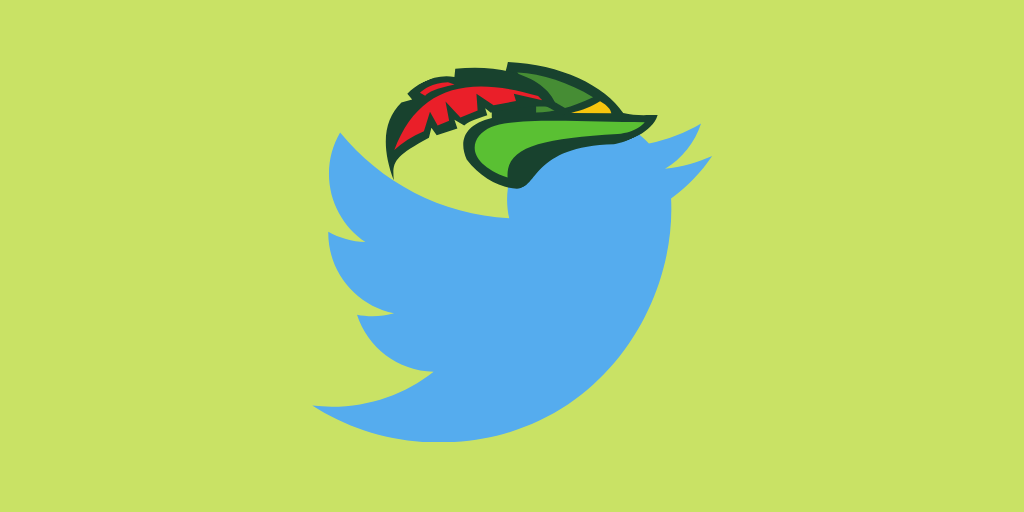 With nearly 250,000 Twitter followers, Shea Serrano has built an impressive community of supporters online as he delves into everything from sports to music to pop culture to politics. For Serrano, though, Twitter is more than just a platform to discuss Manu Ginobili or "Mission: Impossible" or Jay-Z lyrics — he has single-handedly managed to leverage his Twitter fame into hundreds of thousands of book sales.
From "Bun B's Rapper Coloring and Activity Book," "The Rap Year Book," "Basketball (and Other Things)," and most recently "Conference Room, Five Minutes," Serrano has used Twitter as a means to generate excitement and encourage people to buy his publications, resulting in appearances on The New York Times Best-Seller list, and even a shoutout from Barack Obama.
But Serrano's prosperity stems more from his interactions online rather than merely his follower count, according to Samantha Weiner, senior editor at Abrams — Serrano's publisher.
SEE MORE: Bleacher Report Gets Into Sports Betting 
"It's not been so much about his following, but his engagement and being organic, just being himself," she said. "With 'Basketball (and Other Things),' he had a goal with it to be number one. He had people going out and buying five, 10, 20, 30 copies of the book because they were invested in his personal success."
"If people care about you on Twitter — or as much as anyone can care about someone on Twitter, anyway — then they're more likely to support you or your things when you ask them to," Serrano said. "That's just how people are built."
https://twitter.com/SheaSerrano/status/1041361442874777601
Genuineness and honesty are important when developing a following, and throughout his entire rise to prominence, Serrano has stuck to who he is.
"I just try to be me, is all," said Serrano, who also writes for The Ringer. "Sometimes it's a good thing, sometimes it's a bad thing."
"You see the way he's gotten into talking about politics," Weiner said. "He's prepared to stand up for something and not stay quiet to be successful. There's not a lot of that happening, where someone is willing to take a hit financially. People respect that."
Serrano frequently calls on his followers to support each other and their communities, and they always answer that call, whether it's something as impactful as raising money for hurricane relief or as simple as buying one of Serrano's books and gifting it to someone who's strapped for cash.
SEE MORE: Slice Turns to Barstool Sports to Add Value to Partners
"He is positive and energetic, and he's beloved in the community and big into upping other people," Weiner said. "That's helpful in the creation of the books, particularly for guest writers in his pieces and promotion. He has built a strong tapestry of support because he's so positive and does so many things in the community."
In addition to that positivity, Weiner also mentioned Serrano's snarkier side, as well as his dedication and drive.
"He's a perfectionist," she said. "He writes about things he's passionate about, using a specific viewpoint coming in sideways — not the usual take on things. He doesn't want to settle. He wants to have the funniest or smartest or most surprising or unusual entrypoint… He is positive, but he also plays to people's pettiness. He is extremely competitive, and he's carved out his own lane. His goal is to be the best at what he's doing."
Serrano knows what he's doing when it comes to publicizing a book, and he's particularly savvy when it comes to marketing himself on social media, said Maya Bradford, senior publicist at Abrams. He shows appreciation for those who have purchased his work and playfully chides those who haven't yet.
"His books are good, and he's a great marketing writer," Bradford said. "When he's tweeting, that's really good advertising. Some people can be really famous, but they don't know how to market themselves."
"He would come to me and ask, 'Where are we on the sales? I'm going to do a push,'" added Weiner. "He looks at it as a partnership."
https://twitter.com/SheaSerrano/status/1033045669123182593
Beyond merely tweeting his thoughts and boosting his own work, Bradford said that Serrano has made an effort to connect with other people on social media, which has helped him in the long run.
"Using the Shea model, there needs to be networking," she said. "He makes those connections feel like genuine, important connections…There is a certain type of way to be a good social networker online, and if you can't do that, it's really hard. You have to know your audience and how you get an audience from other influencers. It's a lot of work."
[mc4wp_form id="8260″]
"If you're the only one pushing your stuff, you only have access to the small sliver of people following you," Weiner added.
Obviously, Serrano has proven to be deft at social media, especially when it comes to generating excitement for an upcoming publication, but he may be the exception, rather than the rule.
"Shea is not a case study," Bradford said. "An author has to have an entrenched audience, and then they get a book deal. It's hard to turn social media into sales."
"You should not be building a brand with endgame of selling something," Weiner stressed. "You build a brand because you have something to say, whether it's funny or political or serious. You have to let your voice become established. How authentic that can be is saying something in a way no one else is. Then, when the time comes for a book or podcast, people are going to want to hear what you have to say."
The massive success of Serrano's books is proof that he has mastered the art of developing a loyal crew of admirers on social media. Whether it's fundraising or raising awareness or selling books, there's no doubt that his followers will support him in any and all his endeavors.
"He's the Robin Hood of the internet, basically," Weiner said. "People are ready and willing to go to a cause for him."