In less than two months, Mid-American Conference Commissioner Jon Steinbrecher had guided his conference through postponing, and subsequently reinstating, its fall FBS football season — a complex and controversial process.
In between ironing out the details for the upcoming season, Steinbrecher spoke with Front Office Sports about what it took to pause and restart fall football. The recipe for reinstating an FBS season requires hundreds of COVID-19 rapid tests, one new scheduling model, and hours upon hours of Zoom calls.
"I would suggest we've been consistently very methodical in how we've gone about analyzing this," Steinbrecher said. Later in the conversation, he added: "You're Zoomed and team-ed meeting-ed out at the end of the day."
The original decision to postpone, announced on Aug. 8, was recommended by the MAC's medical advisory group, according to the conference's original media release. Among other factors, the lack of testing capability loomed large, Steinbrecher said, as it did for many other conferences. MAC presidents ultimately voted to postpone all fall sports.
Before they did so, however, other FBS conferences had announced their intention to play. Steinbrecher said he was heavily criticized because the MAC's postponement made it the last conference to announce any plan. Of course, like the MAC, the Big Ten, Pac-12 and Mountain West all said in subsequent days that they would postpone fall sports too — and then flipped flopped again in September, intending to play fall football after all.
As other conferences wavered, the MAC went to work planning for fall sports seasons in the spring using task forces that included athletes, coaches, faculty, medical advisors, and administrators. Meanwhile, the medical advisory group continued to update conference officials on changes in data or testing.
It wasn't until an opportunity arose for the conference to secure a comprehensive testing plan that officials really took reinstating a fall football season seriously, Steinbrecher said. Before, MAC schools had difficulty accessing COVID-19 tests, and those that did have access to testing wouldn't receive results until four or five days after athletes took them. Given that athletes were required to take COVID-19 tests and submit results within 72 hours of game days, it was virtually impossible for them to play, Steinbrecher said.
But the ability to procure not just PCR tests, but rapid antigen tests — the less accurate but quicker tests also used by the Big Ten, Pac-12 and Mountain West — created the legitimate possibility for the conference to bring back fall sports.
Conference officials then looked to establish other safety protocols, like what to do if an athlete tested positive, and how the conference might go about monitoring cardiac health. "All those sorts of things started to come together as well," Steinbrecher said.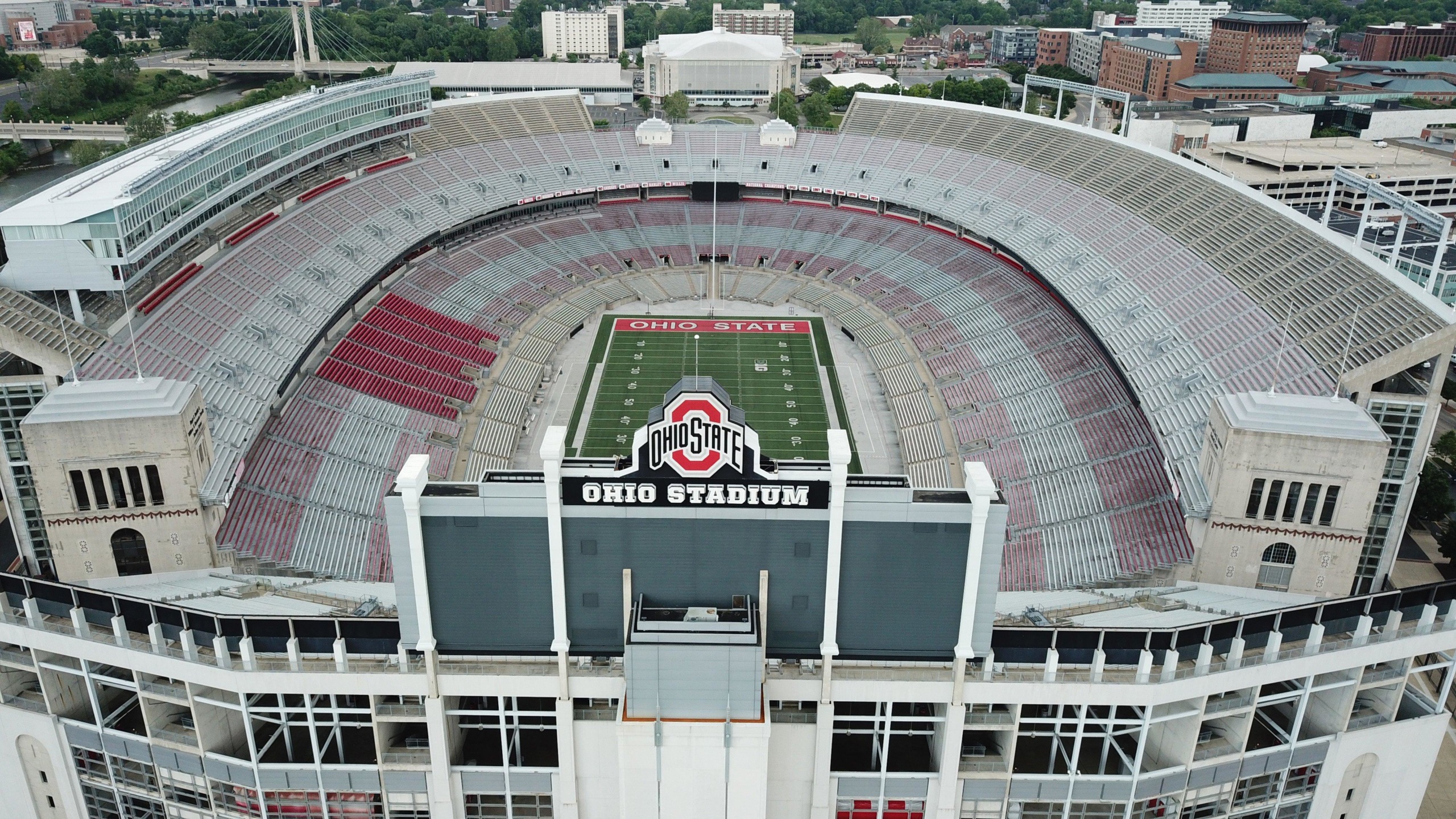 Steinbrecher said the conference focused on reinstating football because it's the only fall sport whose championship was still scheduled for the fall season. Of course, despite what any conference commissioner states publicly, the literal million dollar question is whether money played into the decision to restart football rather than other sports.
Steinbrecher declined to provide a figure regarding how much the conference would've lost without football at all. He said the MAC is "in discussions" to determine how much their modified schedule will recoup in terms of the conference's largest money maker, its media rights. The MAC's main contract with ESPN is worth $100 million, according to reports, and it dishes out about $8 million in a normal year.
But unlike other conferences' officials, Steinbrecher was willing to acknowledge that he was "certainly mindful" of the "financial ramifications" of each scheduling scenario, even though the decision to bring back the MAC this fall was rooted in newly available safety measures. "The pandemic is currently wreaking havoc on the financial model of higher education and the financial model of intercollegiate athletics," Steinbrecher said.
Steinbrecher said the conference arrived at Nov. 4 as a new start date in order to give athletes ample time to prepare for the season.
The leadup to the conference's decision wasn't exactly smooth, either. In the week and a half before the MAC was ready to make their announcement, the Big Ten announced football restart plans, which put extreme pressure on the MAC. The MAC's return plans were "playing out very quietly internally at that point in time," Steinbrecher said, "and after that, it became a much more public discussion with a great deal of speculation."
What's more, the testing plan, which involves testing athletes four times a week, wasn't locked down until "about the time we made the decision," Steinbrecher said. "We had a pretty good inkling that it was going to come together. But that was a multi-week process." The testing plan will be paid for by conference football revenues, he said.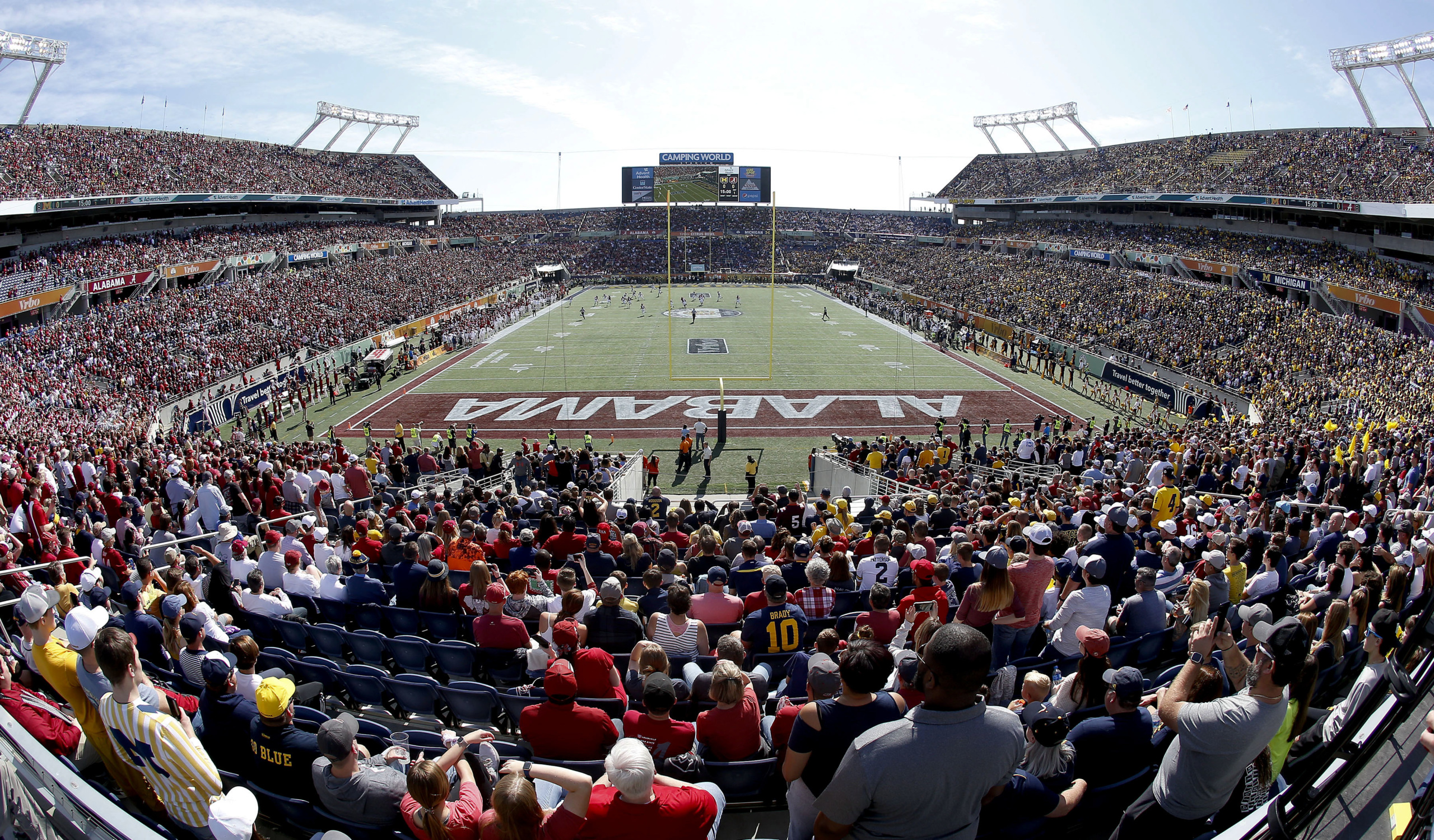 Finally, while Steinbrecher wasn't aware as of Oct. 1 of any local health guidelines that would prohibit any MAC schools from playing, he said local ordinances further complicate an already delicate process.
Amid all these factors, the MAC announced Sept. 25 that it would play fall football after all, publishing a social media post sporting the phrase "Return of the Mac," and a rather intense video montage that ended with a remix of the song with the same name.
As of now, the MAC season will look like this: Six conference-only games starting in November and ending mid-December, with no general admission fans. The schedule has yet to be released, nor have some of the specific safety protocols, like press box and band or cheerleader arrangements. Steinbrecher promises these details will be made public soon.
"I don't know that it was an 'aha' moment," Steinbrecher said of when the conference realized fall play was possible. But with testing capabilities and monitoring the virus on campuses, for example, "you start to connect the dots."
And as the conference solidifies these details, the job isn't over. Steinbrecher and his officials continue hosting countless Zoom calls with athletic directors, presidents, FBS commissioners, College Football Playoff reps and more. "That's one of the benefits we have, I guess, of starting a little later, is we're learning from our colleagues, and asking them: What has worked well? What have you changed, and why?"
To avert crisis, they'll prepare as many details as possible now. "Everything you do is intentional," Steinbrecher said.