Myocarditis, a heart inflammation condition, has demanded the spotlight in college sports in recent weeks. It's neither new to the sports community nor solely caused by COVID-19, but has drawn little attention before now, according to Genevieve Rumore, the executive director of the Myocarditis Foundation.
"With [COVID-19], it's raising a lot of awareness," Rumore said. "More and more is being done to say, 'Hey, what can we do to prevent this from becoming a problem?'"
At least 12 college football players currently have myocarditis, NCAA Chief Medical Officer Brian Hainline said during a call with reporters last week. Other athletes, like Indiana offensive lineman Brady Feeney and Georgia State quarterback Mikele Colasurdo, have announced that they're suffering from cardiac complications due to COVID-19.
Both the Big Ten and Pac-12 have released official statements saying that concerns over long-term cardiac side effects factored into their decisions to postpone their season. Meanwhile, other conference commissioners have raised concerns but continued to forge ahead.
The conferences' handling of information regarding myocarditis illustrates how risk assessment, rather than a disparity in scientific information, might be the cause of varying conference decisions. The presence of potential risk associated with myocarditis, but lack of strong evidence to suggest how high that risk might be, appears to have caused some conferences to feel they could continue with a season, while other conferences thought the unknowns were reason enough to halt fall sports altogether.
The disease that has put one of the major brakes in the multi-million dollar college football machine consists of a type of myocarditis that is caused by viral infections. Here's what happens when a person suffers from myocarditis: their heart becomes enlarged, and then scar tissue develops as a result that can be lethal, as it doesn't allow the electrical impulses needed for a heart to beat to travel efficiently, said Rumore.
As for how the disease feels, there are three main symptoms, said Dr. Leslie Cooper Jr., the chair of the Mayo Clinic Enterprise Department of Cardiovascular Medicine who also advised some of the doctors appearing in FBS conference discussions about myocarditis. The most common and least severe symptom is chest pain or tightness. The second, a "heart failure syndrome," includes shortness of breath. The most severe, but also most rare symptom, would be a heart arrhythmia, which could cause sudden death.
The sports community has already seen myocarditis-caused deaths — the Myocarditis Foundation estimates that the disease causes between 5-22% of "sudden cardiac deaths" from athletes younger than 35 years old. The disease afflicts more men than women, said Rumore. Cooper explained that physical exercise, or aerobic activity, heightens ones' risk of suffering from severe myocarditis symptoms.
But how much do we know about whether players who contract COVID-19 are at risk for myocarditis and its most severe symptoms? There's certainly a connection between the two, given that viruses in general can cause myocarditis, but the exact correlation is unknown. One number Rumore suggested, for example, was that 20% of people who developed COVID-19 also develop myocarditis.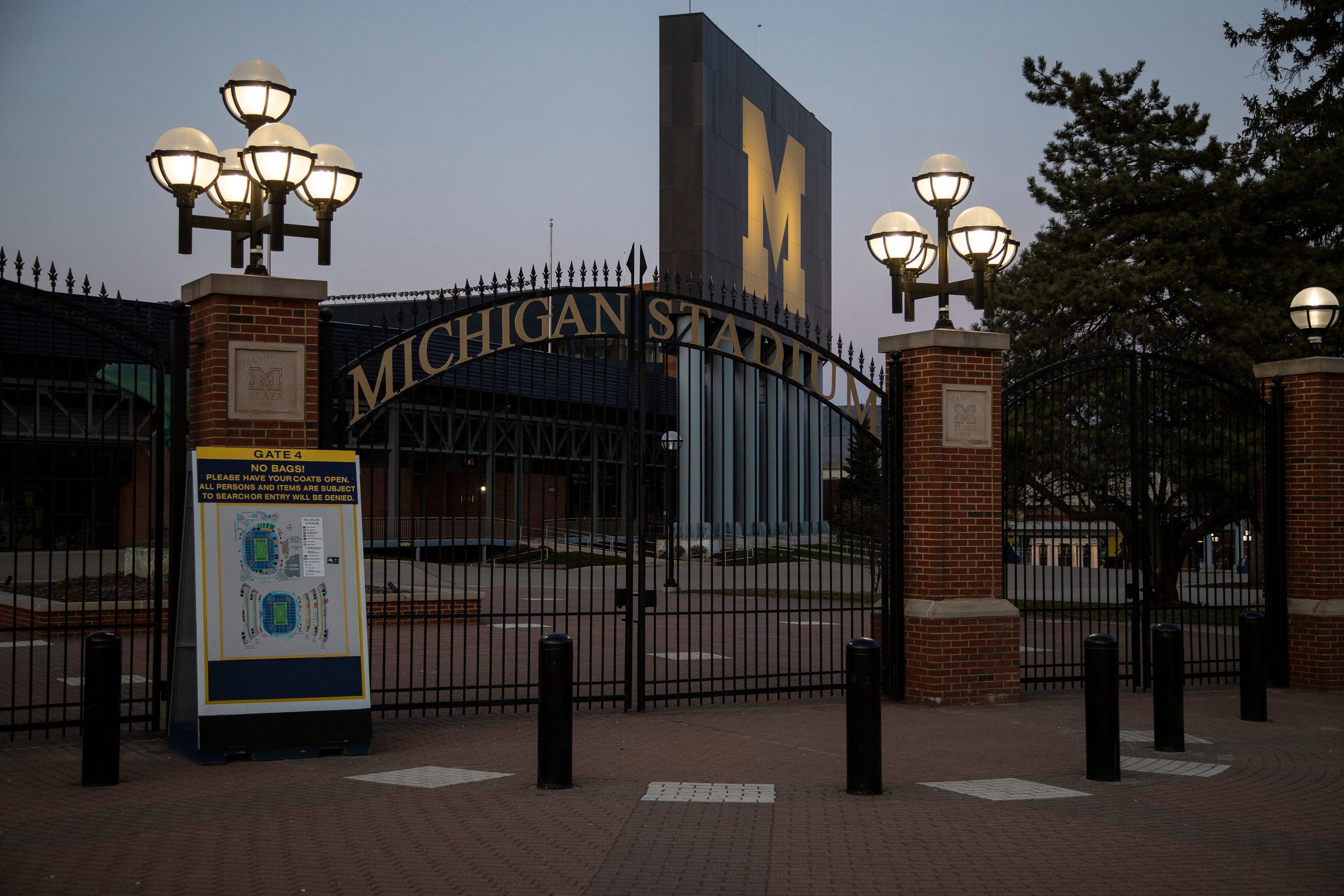 Big Ten, Pac-12 Postpone Fall Sports
The decisions culminate a summer of uncertainty surrounding whether fall sports and football could be salvaged amid rising COVID-19 cases nationwide.
But as for the risk of sudden death, there just isn't enough research to say for certain. "The absolute risk of a life threatening arrhythmia is no more than the low single digits … of young athletes who have SARS-CoV-2 [COVID-19], and quite possibly much lower," said Cooper. "But we don't know the number, because it's never been measured."
To complicate matters, the medical costs of the disease vary greatly, said both Cooper and Rumore. The cost of diagnosing the disease, usually through an electrocardiogram or an MRI for younger people, isn't egregious, said Rumore, while many drugs to treat symptoms aren't incredibly costly either. But in the most severe cases, where a heart transplant is needed, the cost could top hundreds of thousands of dollars.
Cooper also emphasized another major cost: the emotional toll athletes and families have to endure when making tough decisions, like considering halting training from a sport athletes love deeply. "How do you handle that anxiety? I think that that's equally, and perhaps a greater long-term burden," Cooper said.
As athletes and conference officials navigate how to mitigate the risk for severe myocarditis symptoms, the American Medical Society for Sports Medicine has released suggested guidelines stating that athletes who had cases of COVID-19, whether mild or severe, should consider screening for myocarditis before returning to exercise. "We need this information to get out there, and have people make the proper decisions on what they're gonna do about, should I play, should I not play?" Rumore said.
The guidelines that the Pac-12's medical committee released last week for what precautions they'd like to take suggested that athletes who test positive for COVID-19 receive a medical evaluation before returning to play, but did not specify whether that would include specific testing for myocarditis. Athletes who are asymptomatic would be allowed, according to these guidelines, to even conduct exercise during their quarantine.
To further help protect future athletes and find the data the medical community is sorely missing, Cooper suggested a study that tracks thousands athletes this season who get tested for COVID-19. "If you don't prospectively follow these people and measure the risk relative to their sports participation, you're never gonna know," Cooper said.
None of the decisions are easy, especially given the lack of research on the disease. But Rumore stressed that regardless, everyone should take myocarditis seriously.
"We don't want to scare people," Rumore said. "But, you know, you have one heart."