While the Alabama Crimson Tide football team was gearing up for the 2020 season in late August, Tzali Nislick, a sophomore at the University of Alabama, was gearing up for quarantine. He'd been exposed to a friend who had tested positive, and soon after lost his sense of taste and smell, and started to feel sick.
So Nislick, who lived in a fraternity house that had been placed on lockdown, packed a bag and was taken to the "Highlands" — dorms that the university had cleared for students with COVID-19 to quarantine. Nislick was never administered a test by the university, he said, given that his exposure and symptoms both suggested he had the virus.
He quarantined with his friend who had tested positive for COVID-19, as well as another student he didn't know who the university placed in his dorm halfway through his quarantine. To occupy himself, Nislick brought his PlayStation and a small TV. There was university furniture and a mattress, but he had to bring all of his own sheets, pillows and blankets — as well as any medical supplies. The university delivered three meals worth of food every evening, but Nislick ate food delivered from his fraternity instead. He said that the university had stationed campus police outside the building to keep anyone from leaving.
Nislick said that at some point, he was supposed to get a call from a case manager to check on him, and another call to let him know when he was cleared to leave quarantine. But he never received either. After his 10-day quarantine period had passed, he described contacting campus housing and calling the COVID-19 hotline, which he said sent him to voicemail. "It was pretty frustrating, actually," Nislick said.
He finally got in touch with the university worker who had brought him to the dorms in the first place, who cleared him on Aug. 31, 10 days after entering quarantine. He was then told that the case worker who was supposed to call him had fallen ill with COVID-19.
Nislick's experience represents the reality for a couple thousand University of Alabama students who have had to quarantine since August. But despite this, the campus is still holding on to whatever sense of normalcy — and profit — it can find. The Alabama Crimson Tide will play their first game at the University of Missouri on Sept. 26, and will return to campus to face off against Texas A&M the following week. The program announced in August it plans to allow 20% of the stadium to be filled with fans, which is roughly 20,000 people.
The COVID-19 pandemic had jeopardized the almost $97 million the team raked in during 2019, according to AL.com, as well as the millions in tuition and housing dollars if classes were moved online and students stayed home or deferred a year. Even the community of Tuscaloosa stood to lose $2 billion without game days, Mayor Walt Maddox told CBS 42 News. Despite the risks, the school brought back its student body and its football community — and will probably recoup a large chunk of that money as a result.
But the cash rolling in with the Crimson Tide comes with its own price: As the football team practiced, more than 2,000 campus community members have tested positive for COVID-19, causing students to quarantine in designated dorms, hotel rooms provided by the university, or even in their own off-campus housing. Though new cases have declined in recent weeks, the toll has been both emotional and physical, both for quarantined students and those who believe they have managed to avoid the virus so far.
When asked why the university brought students back to campus despite the risks, a university spokesperson wrote, "The University of Alabama System began developing a comprehensive health and safety plan last spring, utilizing world-renowned medical expertise across our System." The spokesperson also cited the decline in positive tests over the past weeks. "The plan is definitely working."
Eight students who Front Office Sports interviewed for this story discussed their experience either in quarantine or on campus during the pandemic. Two asked not to be identified by name.
Among students, emotions were mixed regarding the university's handling of the virus and recent outbreak — some students told Front Office Sports they suffered from a lack of communication from case managers or university officials. One student in particular, on the other hand, said the campus circulated almost too much information, such as an overwhelming number of campus-wide emails.
Some students said they felt the university was doing the best it could. But they also said once the school brought students back to campus, there was only so much it could do to keep college kids safe, given that many live on top of each other in community housing, and that campus bars remained open for a time.
"I guess that's kind of what happens when you live in a fraternity house," Nislick said. "Someone gets it, and a bunch of other people are going to be exposed."
In response to qualms with the lack of communication some students received from case managers, the university spokesperson said that since the "first weeks" of the quarantine programs, "services for students in quarantine and isolation have been significantly enhanced."
Because of both the safety plan and the recent outbreak, the campus looks different than previous years even outside quarantine. Before, the walkways bustled with students throughout the day, said Ross Bettis, a senior. "Because of the virus, you can walk on campus right now, in the middle of the day, and you will barely see anybody," he said.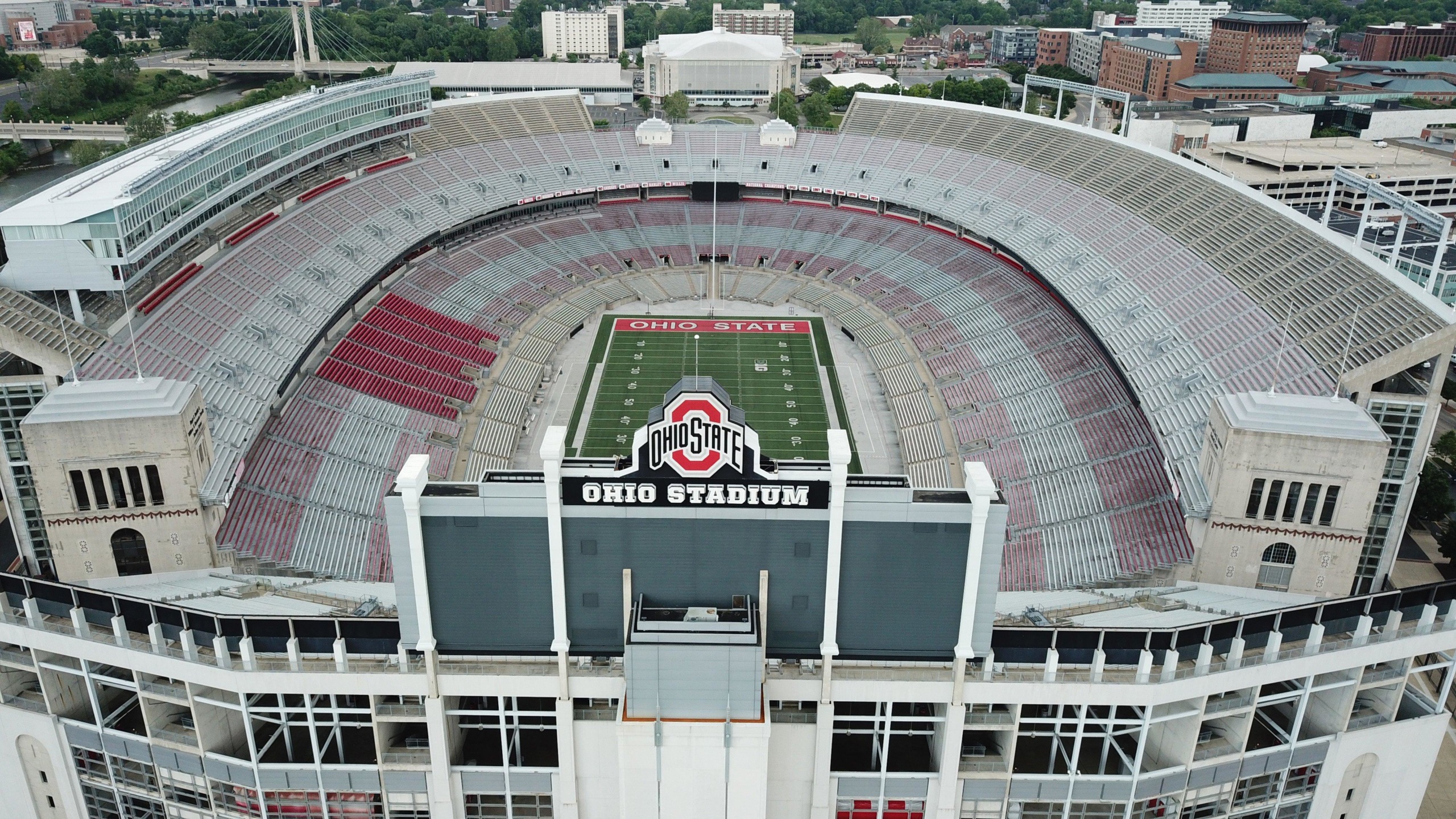 Bettis also added that having classes online makes it difficult to focus, or to find information regarding assignments. "It's actually been more of a struggle than it has been a success," Bettis said of his semester so far.
Of the few in-person classes, Adam Weil, another senior, described one class he attended in which all the students wore masks and where many seats were "xed off" to promote social distancing.
Students also mentioned that the city of Tuscaloosa had to shut down the bars frequented by students, as they were open when students arrived. "I think people paid the price by choosing to go to bars," Weil said. "A lot of people ended up getting it." Weil added that he feels the risk to contract COVID-19 is higher off campus than on campus.
Bettis, however, listed a number of rumors floating around campus with the virus that have muddled students' understanding of the campus situation. From a video of an alleged student breaking quarantine and rumors of "COVID-19 parties" in which students placed monetary bets on who would get sick, to underclassmen wondering if they might get sent home because of an outbreak, it's hard to know what to believe, and how safe the campus community truly is.
Because of the rumors, "we don't know who's sick, we don't know who has what," Bettis said.
For students placed in quarantine, rumors about everything from the quality of the dorms to the food became a reality. Students who Front Office Sports spoke with isolated themselves in campus quarantine dorms, a hotel, in their own off-campus dwellings or back in their home towns with parents.
They said that COVID-19 tests were available for students who had been exposed or might be sick, but that students did not have to test negative in order to leave quarantine — after 10 days, the university would let them know if they were cleared.
Some students quarantined alone, others with roommates they had chosen, though it was also possible to receive a random roommate who was also positive for COVID-19, like Nislick did. No students who Front Office Sports interviewed received masks, hand sanitizer or any type of medical equipment from the university while in quarantine.
Kristina Cruz, a sophomore living in a sorority house, quarantined in a hotel after testing positive for COVID-19. She said she specifically requested to quarantine in the hotel, which she had heard about from friends who had also tested positive.
During the beginning of her time quarantining in early September, Cruz said she suffered from a cough and severe nausea. "I threw up seven times that day," Cruz said of her worst day in isolation. "Water was hard to keep down."
The university didn't provide her with medical supplies, and a case worker didn't call her until at least a day after her worst symptoms had subsided, she said. "I was on the phone crying with my parents, because I was terrified," Cruz said of being isolated and ill.
Despite the way COVID-19 has uprooted thousands of Alabama students' lives, the football program continues to play — something that still excites the same students who are paying the price for the university reopening during a pandemic. "I do think football is still a good idea, as long as everybody is responsible and holds up their end of the bargain," Nislick said.