PointsBet has planted a flag in Colorado and — despite the state opening sports betting in May — the operator hasn't been live, until now.
Following its mobile app launch on Nov. 18, a PointsBet sportsbook will also open at the Double Eagle Resort in Cripple Creek, Co., the betting operator's casino partner in the state. While Colorado bettors might not have been able to wager with PointsBet until now, they're certainly familiar with the brand.
In October 2019, the company announced its U.S. headquarters would be in Denver — LoDo to be exact, between Ball Arena, Coors Field and Union Station. Since then, it's signed a deal to become the exclusive sports betting partner of Kroenke Sports & Entertainment, which includes the Colorado Avalanche of the NHL, Denver Nuggets of the NBA, Colorado Mammoth of the NLL, Altitude Sports and Entertainment and Ball Arena. PointsBet also made waves in the sports betting industry when it partnered with the University of Colorado.
"They want to be Colorado's sportsbook," said Ian St. Clair, an analyst for PlayColorado. "To be the exclusive partner of [Avalanche and Nuggets], the two franchises closest to winning and competing for a championship will really stand out to Colorado sports fans. They've done a really good job of getting the brand out there."
"The last thing they have to do to make news in the state is actually launch," he said.
Since the May launch of sports betting in Colorado, bettors have wagered $459 million, with October's figure yet to be released. That includes $207.7 million in September, which made it the fifth-largest legal betting market in the U.S — behind New Jersey, Nevada, Pennsylvania and Illinois. Almost all wagers have been done online, with 98% of September bets placed on mobile platforms.
That helps explain why PointsBet has taken its time to launch in the state.
"Our focus from day one has been on product and technology," PointsBet Chief Commercial Officer Eric Foote said. "We build the platform and technology and building those foundational elements moving into state launches was critical to do efficiently and effectively."
Foote declined to speak to the specific amount invested into Colorado partnerships and the percentage of marketing budget that goes toward the state compared to others, but did say PointsBet is committed to making Colorado its long-term home and the investment back into the state and community will be commensurate.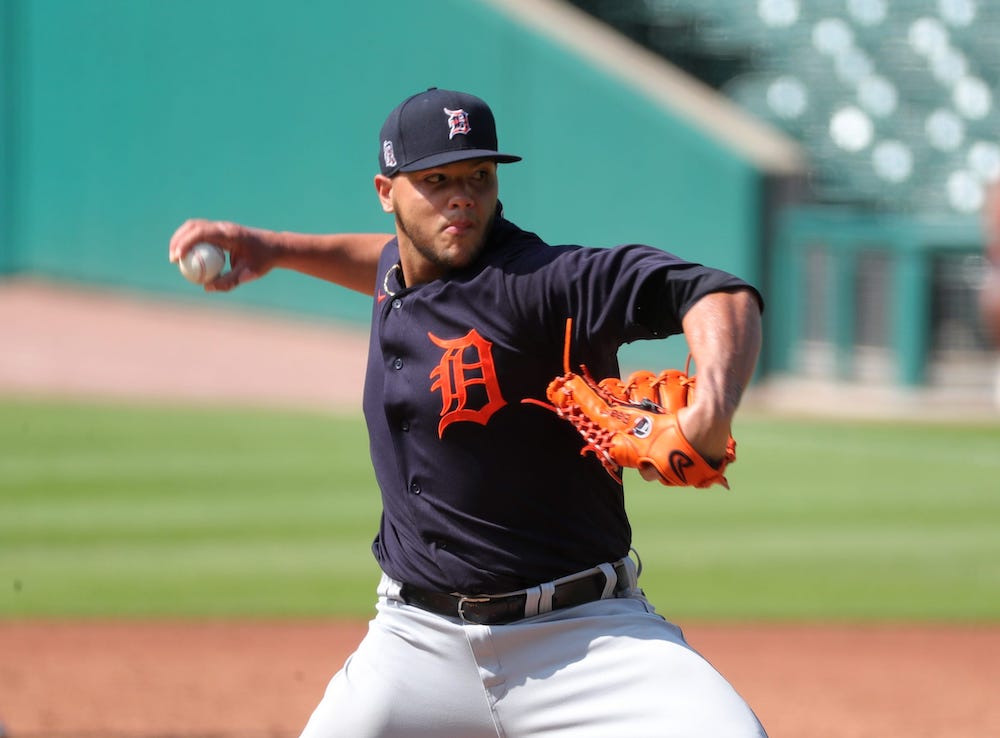 The University of Colorado partnership figures did make the rounds, suggesting the school could make more than $1.6 million from the deal.
All those deals were done to establish brand and build trust and credibility in a place the company now calls home, Foote said. Also helping build the brand is the company's $500 million deal with NBCUniversal.
Now with an active app and strong partnerships in the state, Foote said PointsBet will be aggressive — especially in these opening months — with promotions to further establish a connection with the Colorado fanbase. Promos to help kick off the state include +5280 odds for the Denver Nuggets to win the NBA Finals and bettors who place $20 on Broncos running back Phillip Lindsay's over/under rushing yards prop will receive $1 in free bets for every yard he gains against the Miami Dolphins on Nov. 22.
According to both Foote and St. Clair, Colorado bettors are among the savvier in the country, which is why many operators have staked a claim in the Mile High State. There's now 16 legal mobile operators active in Colorado, and the Denver Broncos have three partners: FanDuel, Betfred and BetMGM. 
St. Clair said one of the few things the Colorado gaming commission hasn't done well is make market share of operators known, but said it's likely similar to other states with DraftKings, FanDuel and BetMGM near the top.
"PointsBet will have the ability to compete with those big boys and it will be incredibly popular," St. Clair said. "I have a feeling that bettors will take to it."
Like partnership spending, Foote declined to put a target percentage on market share but pointed to PointsBet's quarterly releases that puts a 10% goal in every state it enters.
"That's the baseline, it's clearly defined and every state is important to us," he said. "But I think being in our backyard and the visibility we'll have with the deals we've made and being able to see the consumer use in real-time on a week-by-week basis will certainly help."