Editor's note: This story has been updated to include information regarding other colleges with deals with sports betting operators.
Amid a boom in the sports betting industry thanks to the pandemic, the NCAA has a new gambling partnership. 
The University of Colorado and betting operator PointsBet have signed a five-year, exclusive corporate sponsorship agreement that gives PointsBet signage at Folsom Field.
It will also include gameday promotions and advertising space through the campus event center, and on radio broadcasts and other media channels. The agreement covers the entire gaming category, including free-to-play sports games, daily fantasy sports, casino, online casino, and retail and online sports betting.
While professional sports have been quick to embrace gambling since the federal ban on sports betting was overturned in 2018, the NCAA has remained staunchly opposed over concerns about integrity and athlete wellbeing.
Two schools had previously signed partnerships with a sports betting operator: the University of Nevada, Reno and UNLV, both of whom have a deal with William Hill.
The partnership includes support for the school's Scripps Leadership and Career Development Program and will "emphasize and create awareness around responsible gaming and sports betting education," according to a release, which could be an attempt to ease the negative perception of gambling coming to college sports.
Colorado's announcement also stresses that the deal comes at a time when college athletic departments nationwide are slashing budgets due to shortfalls resulting from the COVID-19 pandemic, and will provide a welcome boost.
The Pac-12 Conference, of which Colorado is a member, has said it will not play football — which generates $50 million in ticket sales and media rights alone per school, per season — until at least Jan. 1, 2020.
Athletic Director Rick George told The Denver Post earlier in September that his department is looking at a 2020-21 budget in the " $60-70 million range," which is significantly down from its usual spending of about $90 million.
"We're thrilled to have PointsBet as a partner and for the benefits this sponsorship will provide for our student-athletes for years to come," George said in the PointsBet announcement. "We are impressed with their commitment to raising awareness around responsible gaming. And we're particularly excited whenever we can partner with sponsors who call Colorado home."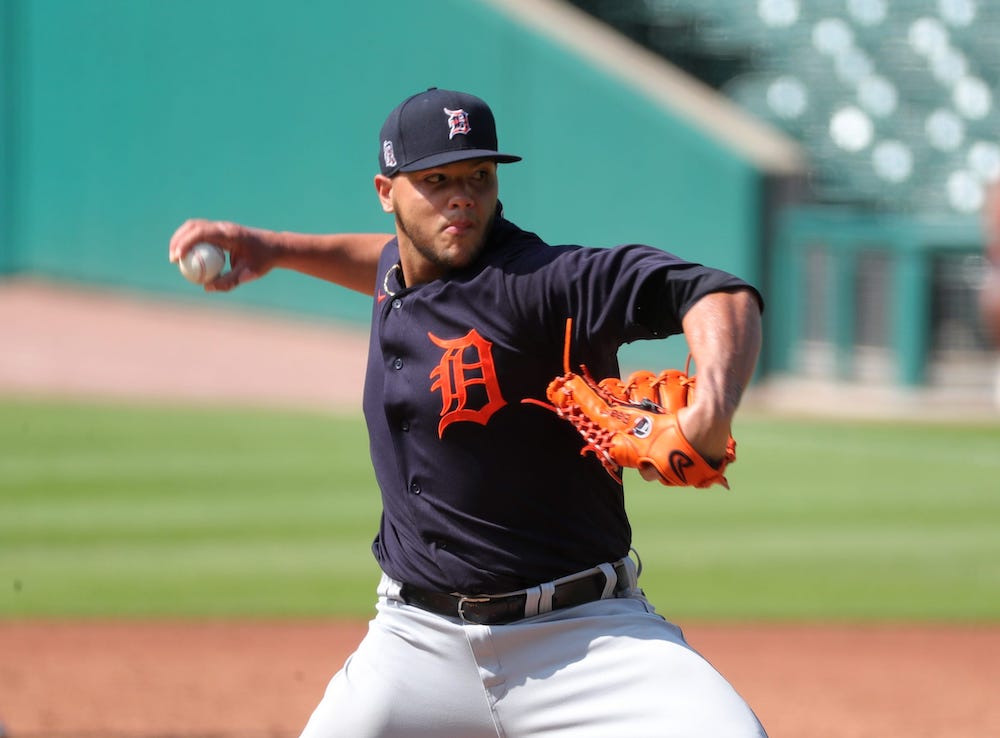 The Australian-based PointsBet recently began construction on a new North American headquarters in downtown Denver, about 30 miles from CU.
It has yet to launch its app in Colorado, though it expects to do so soon.
"As a tech company at heart that is proud to call the state of Colorado home, we are thrilled to announce this partnership as part of our ongoing quest to become synonymous with Colorado sports betting," PointsBet USA CEO Johnny Aitken said in a release. "Since announcing our plans for a new headquarters in Denver, we've consistently stated our desire to work closely with the state's first-class university system and rich pool of tech talent. It is an honor to become a partner of the Colorado Buffaloes, where we look forward to bolstering general sports betting knowledge and responsible gaming awareness while recruiting some of the best and brightest minds to help install a foundation for prolonged success."
Sports betting became legal in Colorado as of May 1, so long as bettors place their wagers with a licensed operator in the state. PointsBet recently inked a similar sponsorship deal with Kroenke Sports & Entertainment to become the official gaming partner of the Denver Nuggets, Colorado Avalanche, Colorado Mammoth & Pepsi Center. The Denver Broncos have signed three sports betting partnerships thus far with BetMGM, Betfred and FanDuel, making it the most active NFL team in that category.
The company also announced a massive five-year deal to become the official sports betting partner of NBC Sports on Aug. 28. PointsBet committed $393 million in marketing to the broadcaster while NBC received a 4.9% equity stake in the betting operator.
PointsBet went public in June 2019 and its stock has risen about 70% since the NBC announcement.