As PointsBet continues its journey to capture 10% or more of the U.S. sports betting market, it has secured a five-year deal with NBCUniversal, becoming the official sports betting partner of NBC Sports.
The Australian-based PointsBet has committed $393 million in marketing to NBC, along with incentives for user referrals. The deal also includes a 4.9% equity stake in PointsBet for NBCUniversal, a subsidiary of Comcast. NBC could increase that stake substantially at the end of the initial deal, said PointsBet USA CEO Johnny Aitken; possibly up to 20% according to The Sydney Morning Herald.
"This has been part of our strategy and another step on our way to be 10%-plus market share," said Aitken, who noted after the 2017 U.S. launch the company's first focus was people and technology.
"Once we got our foot in the door, it was executed smartly and gained market access. We've had a seat at the table with every one of these media deals. Meeting with NBC and Comcast since day one, truly understanding the breadth they had and diversification, they were the media partner in the U.S," he added.
Aitken said it was important for PointsBet to be "married" to any partner, and structured in a way to make both parties mutually encouraged to extract maximum value out of the partnership. Other media companies have gone similar routes, like Fox's investment into Canada-based Stars Group, which runs Fox Bet.
The format has been flipped too, with a betting company like Penn National buying a stake in Barstool Sports. Other media partnerships have been more traditional marketing deals, like CBS with William Hill. ESPN's deal with Caesars Entertainment recently expanded to include a studio space on the Las Vegas Strip.
The multi-million dollar commitment to NBC was always in the cards, Aitken said. The company will also continue to look for other deals that make sense. PointsBet has recently signed partnership deals with the PGA Tour, Indiana Pacers, Detroit Tigers and Kroenke Sports & Entertainment.
What PointsBet receives with NBCUniversal is far-reaching, with broadcasts spanning 184 million viewers and digital assets with 60 million active users. Along with NBC sports broadcasts, PointsBet will have access to a portfolio of regional sports networks, the Golf Channel, Telemundo and a variety of digital platforms including Rotoworld and NBC's new streaming service Peacock. NBC holds media rights agreements with the Olympics, the NFL, NHL, NASCAR, INDYCAR, PGA Tour, The R&A, PGA of America, USGA, Churchill Downs, Premier League, Tour de France, French Open and more.
With those in mind, PointsBet earns exclusive gaming integrations across NBC Sports Regional Networks and the NBC Sports Predictor app. PointsBet will also have first look rights at opportunities across new NBC Sports properties and platforms, alongside premium placement across TV and digital assets.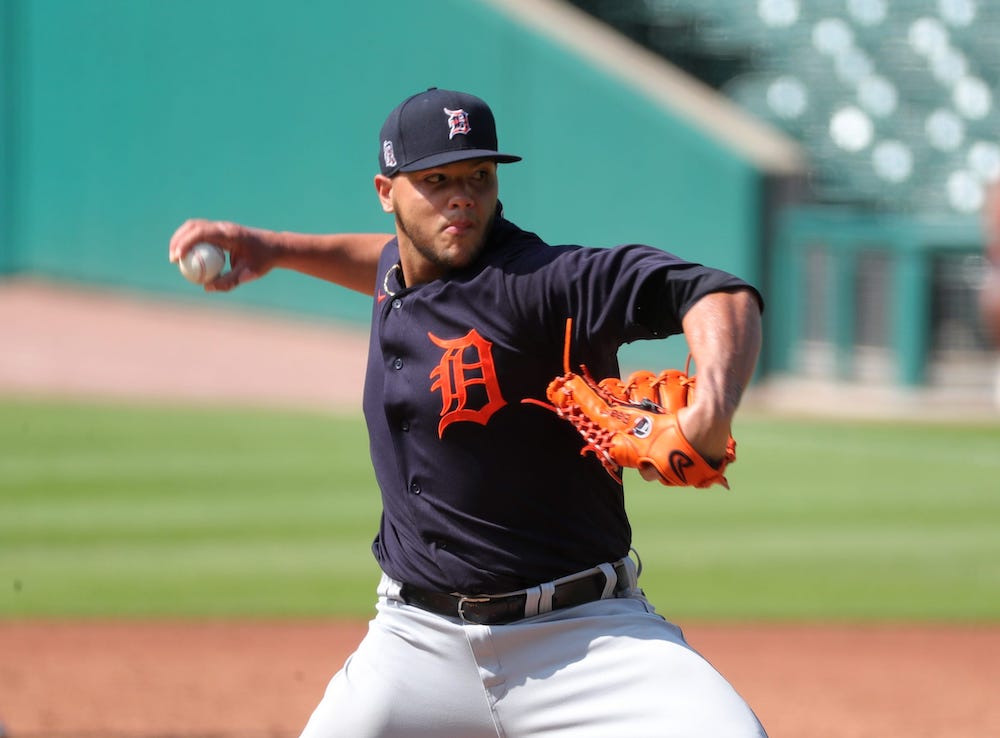 "For NBCUniversal and PointsBet, this agreement provides considerable opportunities in the fast-growing sports betting marketplace, which is unique to this extensive and robust multi-year arrangement," David Preschlack, NBC Sports Group executive vice president of content strategy and NBC Sports Regional Networks president, said in a release. "Looking ahead, we're also excited about the significant activation opportunities that will come to fruition as sports betting continues to proliferate across the U.S."
The Olympics won't be integrated deeply into the deal, as it's protective of its logo and use of name.
Golf will drive lots of the business as PointsBet was the first company to offer hole-by-hole betting in the U.S. Now with NBC Sports' commitment to golf, Aitken sees more opportunity than ever with the sport.
The same can be said about PointsBet's access to Telemundo through the deal. It's one of the few sports book apps with language options, so users can open it and have a Spanish-language experience. Telemundo reaches 94% of the nation's Spanish-speaking population.
While the two parties will work together to drive value out of the deal, Aitken said NBC's brand will be a tremendous boost to the PointsBet brand in the U.S.
"There's no doubt the brand equity NBC holds and has a huge value to us with the mutual association," Aitken said. "The trust they bring to our brand will be significant. It means we can drive greater marketing efficiency because we have that trust. The economics greatly improve."