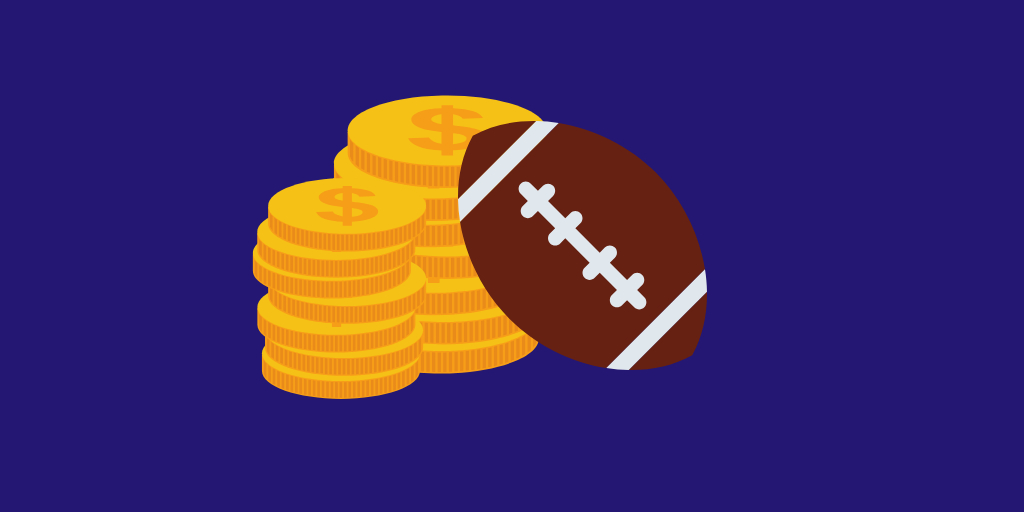 Former Baltimore Ravens kicker Matt Stover has committed to giving back to other athletes so that they have a chance to meaningfully contribute to their communities through their own creative philanthropic goals.
Think of the old saying, "a candle loses nothing by lighting another flame."
Stover, a former NFL all-pro, started a Baltimore-based non-profit called the Players Philanthropy Fund with his partners Seth McDonnell and Emil Kallina. PPF is a tax-exempt entity that acts as a fiduciary so as to enable organizations to engage in philanthropy without the fiscal, legal and operational burden of starting a new standalone entity.
SEE MORE: Carolina Hurricanes Put Local Emphasis on New Marketing Initiatives
PPF currently works with more than 65 different charitable organizations across the country – including the Ed Reed Foundation and DeAndre Jordan's Treehouse Giving organization. It also supports organizations that increase resources for mental health issues, education concerns, pediatric cancer, military/veteran and first-responder assistance, homelessness and starvation.
"The mission of the Players Philanthropy Fund is to educate, facilitate and inspire best-practice-based philanthropy," Stover said. "Every day, PPF's goal is to empower athletes, celebrities and other individuals by providing financial and administrative support to their charitable organization, freeing them to focus on achieving the maximum impact possible for their charity or community."
[mc4wp_form id="8260″]
Stover's concept is a unique one, essentially acting as the financial architect in helping individuals and organizations build structurally sound and compliant charities.
"There are three reasons why I founded [PPF]," he said. "First, I knew that I wanted to live a life of significance following my professional football career. I also knew that I wanted to continue on my personal journey of giving back for the greater good. In addition, I wanted to take the lessons that I learned to help others in their philanthropic and financial journeys."
SEE MORE: SMU Wants to Bring Tailgate Experience Inside Stadium With 'The Stables'
With respect to the nuts and bolts of his fund, Stover emphasizes simplicity.
"My PPF co-founders [and I] knew that if we could develop a way to remove much of the complexity and confusion that athletes, celebrities and others' experience in developing a charity, we'd see higher participation in giving. With that in mind, we developed three operating platforms that can be chosen: 'The Donor Advised Fund,' 'Fiscal Sponsorship' and 'Private Operating Platforms.'"
Each of these platforms has its own unique financial and administrative benefits. So, what are a few things an athlete should be cognizant of when launching a charity?
According to Stover:
Brand – How will launching a charitable organization help the individual realize his or her short- and long-term personal brand goals? Does the person have the team in place to ensure the charities' brand and messaging are strong and executed consistently and effectively?
Differentiation – How will the mission of this organization be different from other similar organizations in its space? How will this charity improve, change or innovate the charitable landscape?
Timing – Is this the right time for a person to take on the responsibility of being the face of a charitable organization? Additionally, will this person have the time required to make the organization successful?
Financial requirements – Does this person fully understand the financial requirements of operating a charitable organization? Does the person have a team and processes in place to ensure the charities long-term success?
PPF's popularity, due in part to the brilliant concept that Stover came up with, is also supported through the use of strategic partnerships.
"Developing a successful charitable organization goes far beyond being financially compliant," he said. "We know, through our own experience at PPF, that developing a successful charitable organization also requires creating an effective brand and having the infrastructure in place to consistently build upon that brand."
[mc4wp_form id="8260″]
A member of the Ravens' Ring of Honor, Stover has paved a path that every person —not just athletes — should applaud: a post-playing career that uses his or her platform for good.