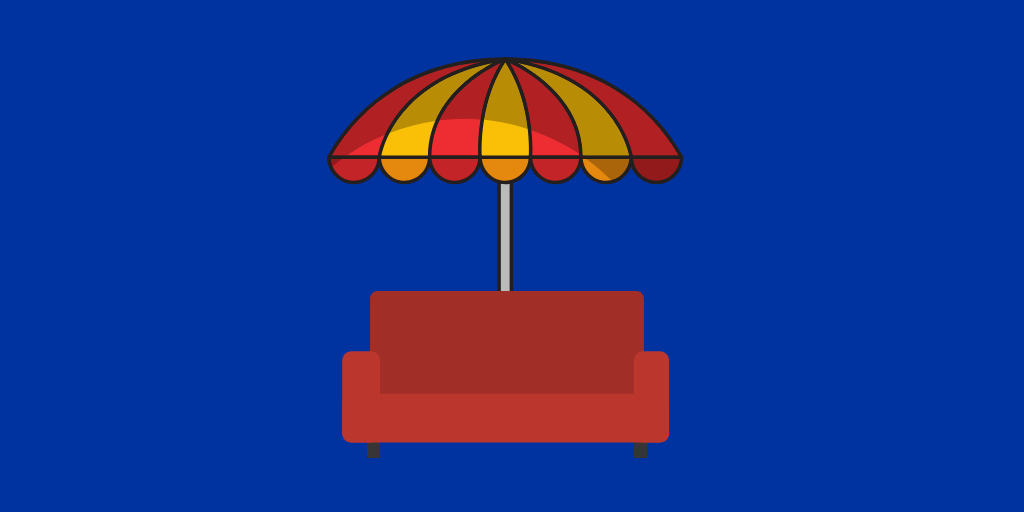 If you've ever attend a college football game as a student, you know that sometimes the tailgating experience is better than the game itself.
With schools across the country finding it harder to encourage students to attend games, the SMU Mustangs decided to take a completely unique approach to catering to their students with "The Stables", a two-tiered viewing platform, that offers lounge furniture to sit on and food and beverage service.
Bishop Boulevard, located at the center of SMU's campus, served as inspiration for the new space. Along the boulevard, fans are treated to food vendors, inflatables, and live music.  
Knowing they had one of the best tailgating scenes in the country just steps from Gerald J. Ford Stadium, SMU's athletic administrators wanted to find a creative way to recreate what was going on outside, inside.
"SMU has an amazing tailgate scene – ranked as the best in Texas by the Dallas Morning News and among the best in the nation by Southern Living," said Brad Sutton, senior associate AD for external affairs for the Mustangs. "That said, we were looking for a way to bring that energy, that social environment, into the stadium."
Looking forward to welcoming our @SMU students to Ford Stadium this Friday when we debut "The Stables." Here's a sneak peak… pic.twitter.com/x8BfUYYY7v

— Rick Hart (@AD_RickHart) September 4, 2018
The rise of social spaces is a trend that has seen teams from the Oakland A's to the St. Louis Cardinals remove traditional seats to create an opportunity for fans to enjoy the game without having to sit and watch the whole time.
What is unique for SMU is that its space is restricted to a single group of people, students. A move that Sutton noted was purposeful given the relationship between students and college football as a whole.
"We started with the students because students are what makes college athletics unique and we wanted them more involved in the game atmosphere."
SEE MORE: Elevate On Campus Looks to Become New Player in College Athletics
Mixing inspiration from Bishop Boulevard with the idea that this space could even be similar to what the PGA Tour has with its sponsor tents, Sutton and the department turned to Blockparty to help them make the vision come to life.  
"As we looked around the stadium, we just realized that there was no existing area that we could use for something like this and that it was going to require some sort of retrofitting of the existing structure. Blockparty was a group already providing some tailgate and fan experiences for us and our fans on game day, so we asked them to propose some ideas and they came back with couple of concepts and we selected this one."
Wanting to test the new space first, the department hasn't added a sponsor yet, something that Sutton expects to change before next year.
"I can see us integrating sponsors at some point, but we wanted to start with proof of concept. I would imagine the area will be sponsored next season if not sooner."
[mc4wp_form id="8260″]
The goal of the new space? Make it a gathering point for students that will offer a different vibe than being packed in shoulder to shoulder next to one another.
"The space allows students to interact with each other more and to move about more freely. We've only had one home game thus far – and it was delayed two hours for lightning – but once we opened gates, the students came in and filled the decks. The concept was met with excitement and I think that it will continue to grow and become a real gathering point for students."
While the Turnover Chain is the latest college athletics trend to have been copied, "The Stables" might be the next.