Triller and Snoop Dogg are launching a new boxing league, the NBA won't test for marijuana this season, CLMBR has secured more funding, and GameStop is set to report its third quarter earnings.
Triller & Snoop's Boxing Bet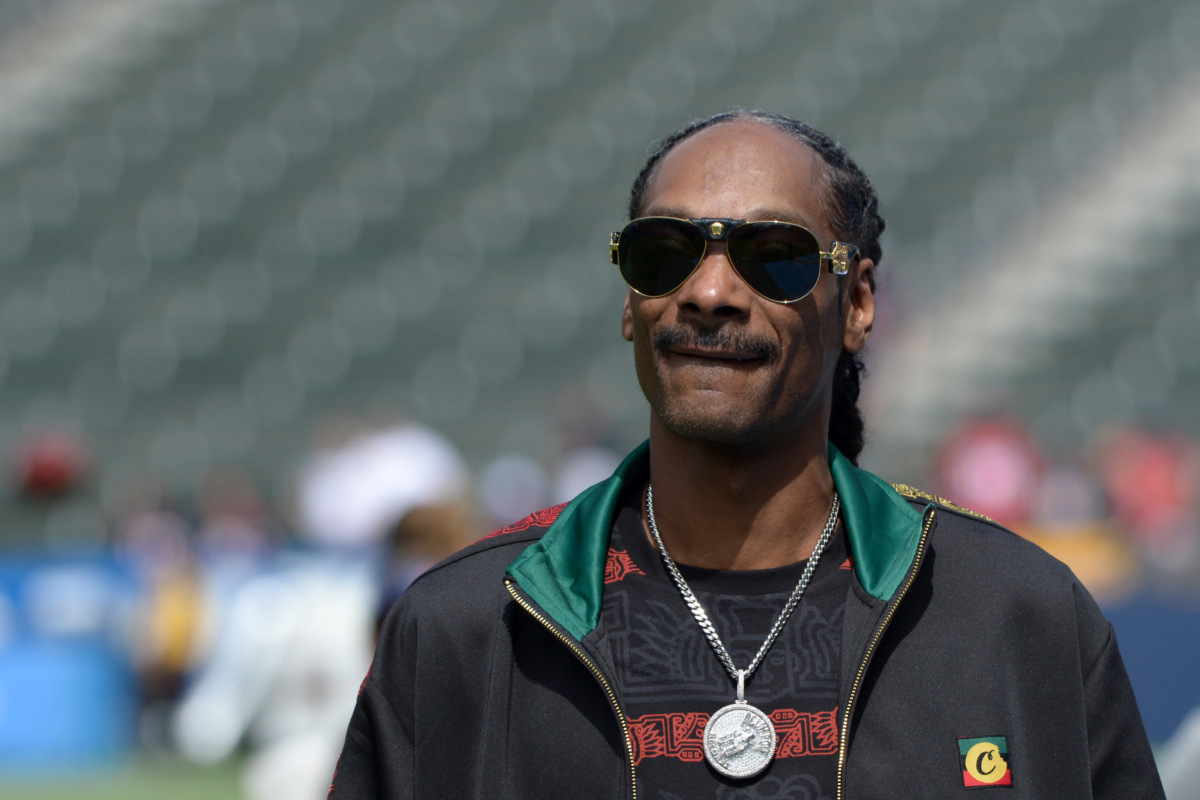 Triller is getting in the ring again with Snoop Dogg.
Over Thanksgiving weekend, Snoop's commentary for the Triller-hosted Mike Tyson-Roy Jones Jr. fight — and the Jake Paul-Nate Robinson undercard — went viral. Now, Triller and the rapper have partnered to launch The Fight Club, a new boxing league.
Talking Fight Club: The Fight Club will put on five to eight events per year, each closely mirroring the Tyson-Jones Jr. experience, which also featured musical performances from Wiz Khalifa, French Montana, and others.
Co-owner Snoop Dogg will be The Fight Club's host and announcer. He'll also help pick fighters and musical acts.
Proxima Media, Triller's parent company, will be the production partner and promoter for every fight.
Boxing's popularity in the U.S. has declined due to a recent lack of star power, but the Tyson-Jones Jr. bout was a global success, breaking digital presale fight records and drawing more than 1.6 million total pay-per-view buys — making it the seventh-best selling boxing PPV in history.
On Sunday night, fan experience platform Fanmio also announced an upcoming fight between Floyd Mayweather Jr. and internet personality Logan Paul.
Due to the "unusual circumstances" of the COVID-19 pandemic, the NBA said it will focus its random testing program on performance-enhancing products and drugs of abuse rather than marijuana during the 2020-21 season. The league also didn't test for marijuana during the Orlando bubble.
Despite the testing arrangement, marijuana and its byproducts remain banned substances in the NBA. That hasn't stopped big stars from aligning with cannabis and CBD brands: Kevin Durant's VC firm took part in a $35 million Series B round for startup Dutchie in August and Klay Thompson recently became the first active NBA player to endorse a CBD company.
The NBA isn't the only league updating its drug policies.
MLB: In late 2019, MLB became the first major American professional league to remove natural cannabinoids from its list of "drugs of abuse." In the wake of pitcher Tyler Skaggs' death, the league did start testing for cocaine and opioids.
NHL: If a player tests positive for abnormally high amounts of THC, doctors can suggest an individualized treatment plan through the league and the NHLPA's Substance Abuse and Behavioral Health Program.
NFL: In March, the league significantly raised the threshold for positive marijuana tests, and changed testing windows so that players can use the substance in the offseason.
Of the 123 teams across the NBA, MLB, NHL and NFL, over 100 play in states or provinces where either medical or recreational marijuana use is currently legal.
SPONSORED
Have You Ever Wanted to Invest in Real Estate?

Between the eye-opening historical returns and the opportunity to invest in something other than stocks and bonds…it seems like a no-brainer. 
Without a small fortune or having to pay high hidden fees, getting in the game can be hard. That's because private real estate was historically only available to institutional investors. 
Then Fundrise changed, well…everything. They combine state of the art technology with in-house experience, to bring this once unattainable world right to you.
Their team has already transacted on more than $4.9 billion worth of real estate, and delivered 8.7%–12.4% average annual returns since 2014. 
(Here's all the legal jargon we know you love reading).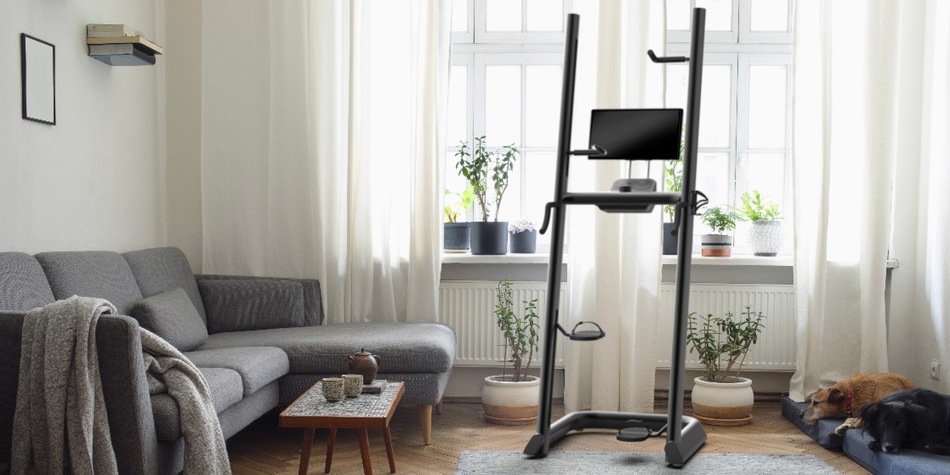 At-home connected fitness startup CLMBR has landed another celebrity investor, and additional funding from an online push.
Pitbull became the climbing machine company's latest big-name backer on Dec. 1 after Jay-Z and Novak Djokovic had already signed on.
CLMBR's Indiegogo campaign is only a few days old and has already hit nearly $700,000, many backers getting dibs on the at-home machines for 60% off their usual $4,199 price tag.

Founder and CEO Avrum Elmakis hinted to Front Office Sports that other major names will be disclosed ahead of the company's Series A funding round closing early next year.
Authentic Appeal: "Why we are bringing in the level of talent that we have, is that it's authentic to them," Elmakis said. "They'll actually use it. They're purposeful in what they're investing in because they're concerned about the longevity of their bodies. … We have way more interest than we have room for investors."
Elmakis said it was too early to put a figure on exactly how big the initial funding round will be, but added CLMBR is "very well capitalized" ahead of the launch.
The plan is to offer both at-home and gym versions of CLMBR, the latter of which is often lacking from other home-focused workout companies. Machines are expected to start shipping in about six months.
GameStop Earnings Preview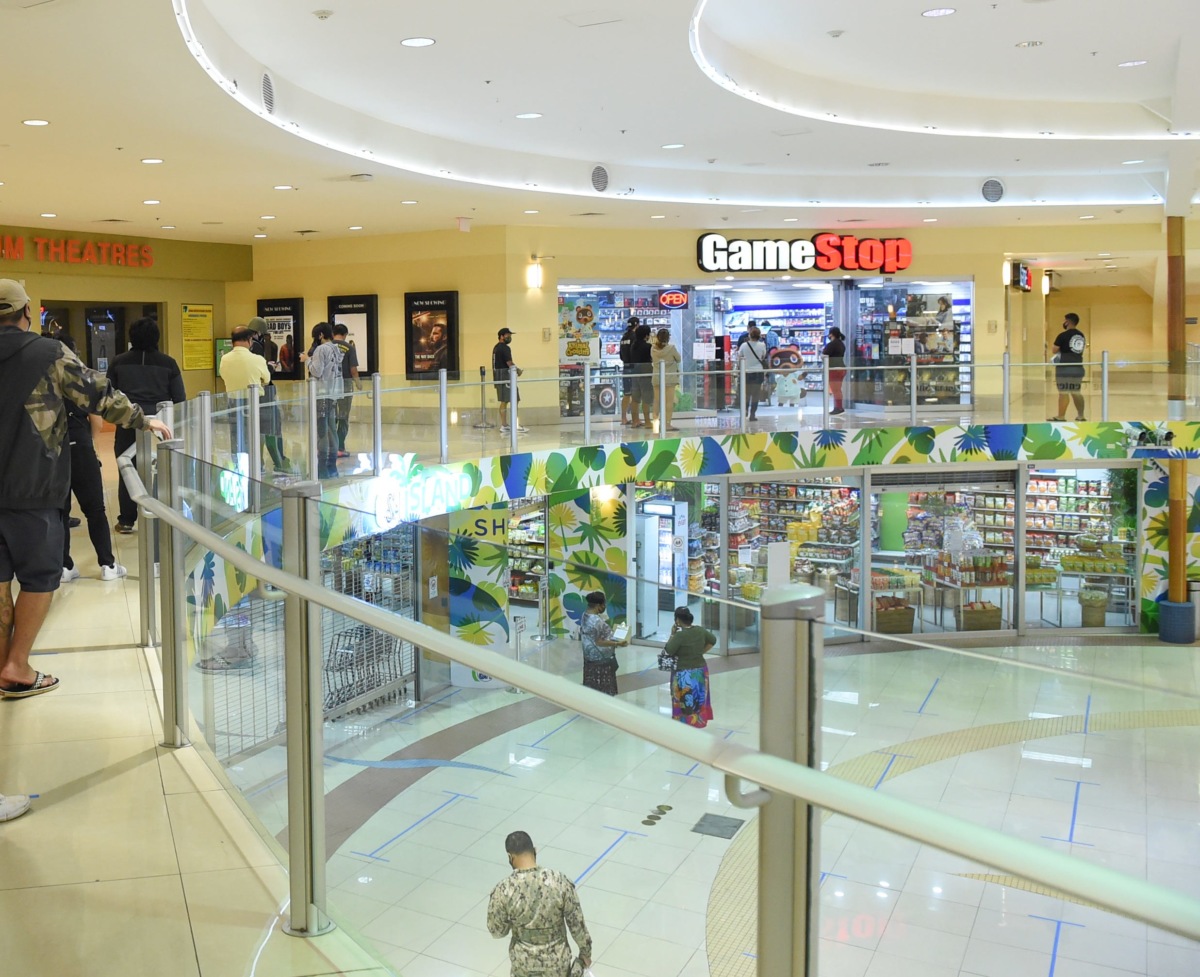 Video game retailer GameStop is set to report its third quarter earnings Tuesday, hoping to reverse its trend of falling sales. Revenue is down 31% in the first half of 2020.
The company's second quarter saw a 27% slump in sales year-over-year despite video game spending reaching its highest level nationally in 10 years.
GameStop's latest quarter could show more of the same as multiple factors impact its business.
Game sales were down 10% from Black Friday to Cyber Monday as multiple reports speculated that consumers were waiting to get their hands on next-gen consoles from both Microsoft and Sony before buying new games.
GameStop is slated to close more than 400 stores globally this year as consumers flock to online retail.
GameStop shares are up 165% year-to-date as investors have remained optimistic in the booming video game industry.
Overall video game industry sales reached $11.2 billion in the third quarter, up 24% year-over-year, according to The NPD Group.
In October, GameStop and Microsoft announced a partnership to share lifetime digital sales revenue — including for full game downloads, downloaded content and subscription plans — for any Xbox console sold through its stores.
GameStop posted an 800% increase in global ecommerce sales in its second quarter, but that only represented about one-fifth of its total net sales.
Digital Outlook: In November, Chewy founder Ryan Cohen — GameStop's single-largest shareholder — called on the company to do a strategic review of its business.
Cohen wants to transform the company into an e-commerce giant that offers fast shipping on a wide variety of items. He also called on the company to make investments in esports, mobile gaming, and game streaming.
Notable Earnings Reports This Week:
12/10 — Dave & Buster's Entertainment, Lululemon, Vail Resorts
EVENT
Winter Workout Land

The holidays are here, which means we are all about to overeat like crazy! Time to get in front of the problem and burn some calories.
In conjunction with our friends at Nike, FOS invites you to take part in a 45-minute virtual workout on Wednesday, Dec. 9, at 6 p.m. ET with Nike Master Trainer Traci Copeland followed by 30 minutes of networking time. Participate in the session, and you will be entered to win five (5) cases of CELSIUS product.
Make some new connections, learn some new exercises, and really earn that second piece of pie.