About the Event
Whether you've been keeping up with your physical and mental health all throughout quarantine, or you need to get away from binge watching your shows for a bit, we invite you to take part in the latest edition of Wellness Wednesdays, presented by CELSIUS, on Wednesday, Jan. 20 at 6 p.m. ET.
Participate in the session, and you will be entered to win five (5) cases of CELSIUS product. If you need a physical tune-up as a new year kicks off, now's the perfect time. Register today!
Nike Master Trainer – Traci Copeland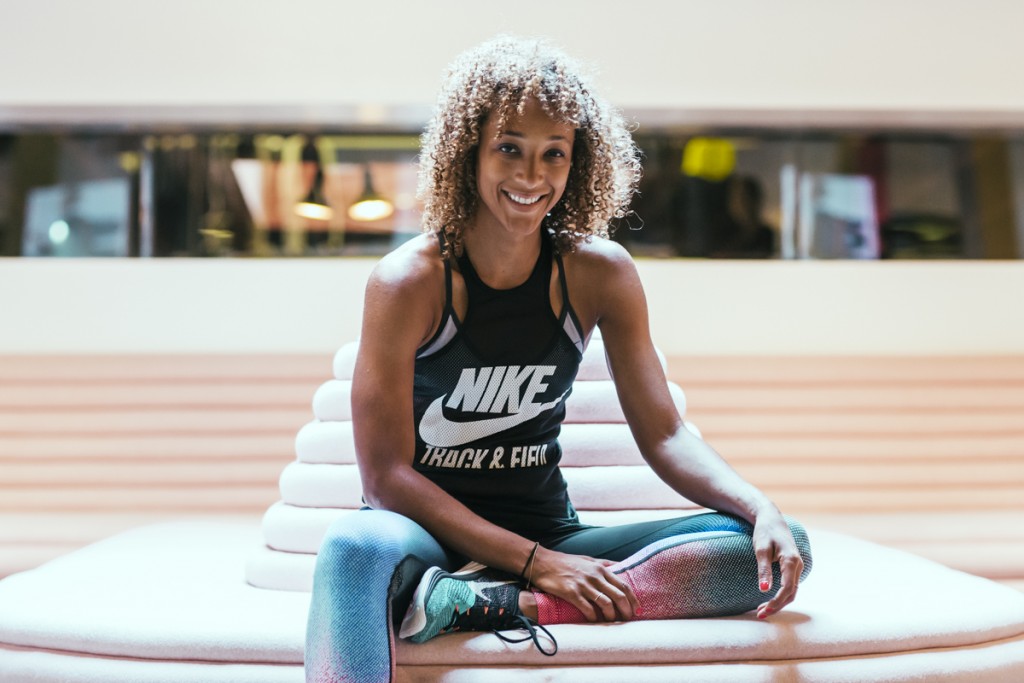 A competitive gymnast for 13 years and collegiate track and field competitor, Traci Copeland began her yoga experience in 2005. Feeling defeated from a recurring knee problem which felt worse after certain Bikram poses, she soon found a Vinyasa style within the Strala method that met her needs.
After three knee operations, yoga has not only helped strengthen Traci's knee, allowing her to get deeper into certain poses, but has allowed her to run five days a week including the recent completion of two marathons.
The marathon training gave her a sense of accomplishment which was in-line with her competitive days of track and field at Georgetown University. There, she competed in triple jump, long jump, high jump, and on occasion the 200 meter dash.
Traci is a former Hip-Hop/Street Jazz dancer who's performed on stage with Jay-Z, Beyoncé, Black-Eyed Peas, Wayne Wonder, Music Soulchild, and appeared on various TV shows like Fashion Rocks, the Victoria's Secret Fashion Show, and MTV's Say What? Karaoke. Traci appeared in several workout videos for Women's Health Magazine, Runner's World, Insanity, and Asylum 2. She's modeled for Women's Health Mag, Self, Shape, Runner's World, Health, Cosmo, Prevention and appeared in campaigns for some of the top athletic brands in the world.
Currently a Nike Master Trainer, Traci considers herself an athlete first and feels that yoga is a great compliment to any sport, and encourages athletes of all ages to incorporate yoga into their fitness regimen; she even considers herself a "yoga-athlete" for this reason. Yoga has given Traci an increased sense of patience, discipline, and a renewed sense of accomplishment that she hopes to pass along to anyone who takes her class.