MLB awaiting player approval for a postseason bubble, Big Ten presidents likely to vote on October return early this week, Under Armour's tough 2020 continues, and GameStop is closing physical stores as digital sales soar.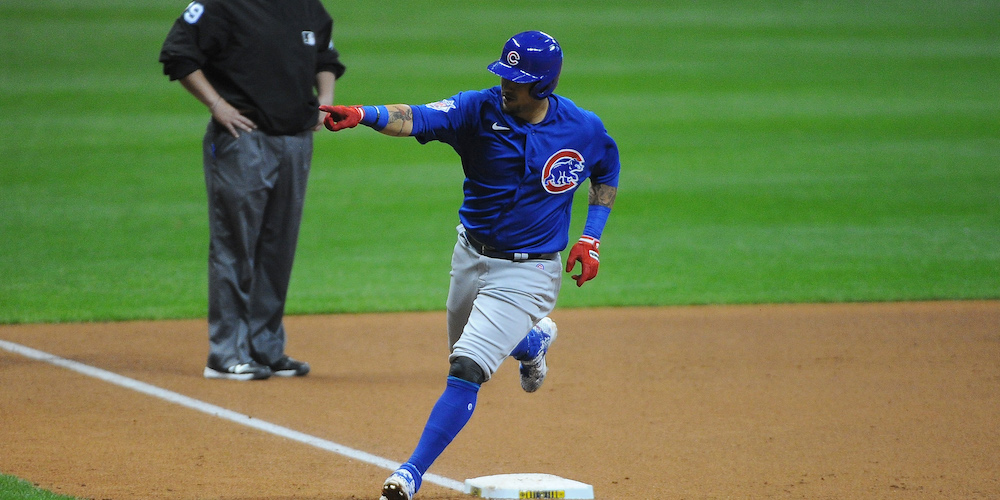 MLB's postseason bubble plan is awaiting union approval, according to reports. The league and the MLB Players Association agreed to a bubble-style postseason in March, but further approval is needed for modified protocols.
Guaranteed player participation is desired to ensure MLB can bring in the upwards of $1 billion in TV revenue from the expanded playoff format. A bubble could prevent the multiple-day postponements seen throughout the shortened regular season that would be catastrophic to a strictly-scheduled postseason.
MLB Bubble Breakdown: 
Best-of-three wildcard games hosted by top four seeds in each league, starting Sept. 29.
National League Division Series would take place in Texas in Arlington and Houston.
American League Division Series would take place in California in San Diego and Los Angeles.
National League Championship Series would take place in Arlington.
American League Championship Series would take place in San Diego.
The World Series would take place in Arlington, starting Oct. 20 and ending no later than Oct. 28.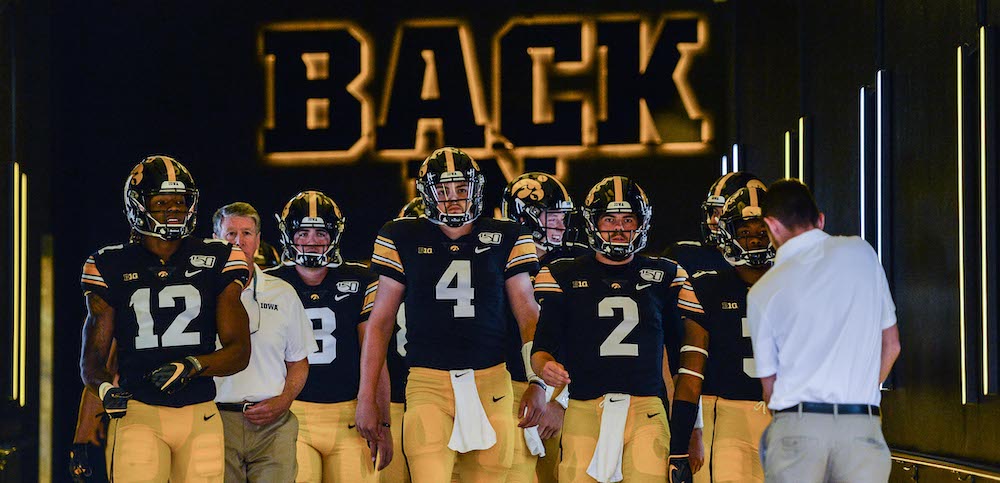 Big Ten football could be back as soon as Oct. 17. A presentation from the Return to Competition Task Force went well Saturday, according to reports, and presidents from the 14 schools are expected to vote again by Tuesday.
Pac-12 Commissioner Larry Scott has talked to Big Ten Commissioner Kevin Warren about aligning their returns. If the two conferences start by Oct. 24 and play an eight-game schedule, the conference championship games would be played just in time for the College Football Playoff Selection Day on Dec. 20. That could save some hassle of potentially trying to rearrange the playoffs to accommodate the two conferences.
Financial Impact Of Big Ten Football Postponement:
$952 million: Total potential revenue loss because of the postponement.
$104 million: Potential loss at Ohio State, one of three schools to initially vote to play — with Nebraska and Iowa.
$49 million: Potential loss at Rutgers, the low-end of the conference.
College Football Roundup:
ACC action kicked off on Saturday with National Championship hopefuls Notre Dame and Clemson coasting to victory. Notre Dame had 10,097 fans — about 90% were students — in attendance.
The Big 12 took to the field with contenders Oklahoma and Texas winning against easy non-conference opponents. Texas welcomed 15,337 fans, while Oklahoma hosted approximately 20,000.
The SEC is slated to start its season on Sept. 26.
SPONSORED
Prepare For Fall And Winter Sports

Want to learn more about how to keep your fans safe? Here's your chance.
Register for Extreme Connect, Extreme Networks' virtual user summit, this Wednesday and Thursday, to hear the NFL's Chief Information Officer Michelle McKenna and Verizon's President of Global Enterprise Sampath Sowmyanarayan discuss practices and technologies to enable a safe return to action – in a panel titled "Returning to the Field."
Stick around to also hear from a number of sports technology experts in a virtual breakout session titled "Future of Live Sports: How Accelerated Digital Transformation is Changing the Game."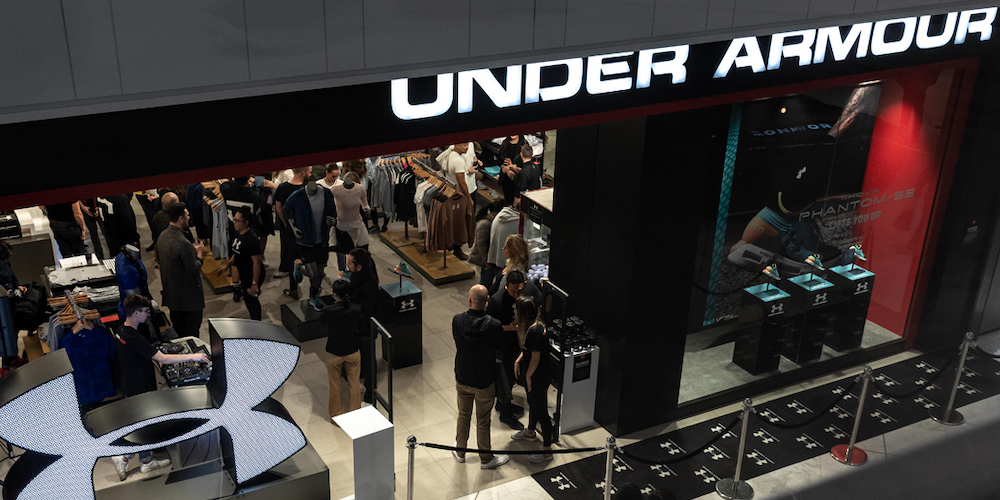 While some athletic apparel brands — like Lululemon and Gap's Athleta — are flourishing in 2020 as work-from-home leads to comfier style, Under Armour's tough year continues. The brand announced last week it will lay off approximately 600 people. 
Those layoffs could cost the company $235 million, including $135 million in contract termination fees. Following a revenue drop in the second quarter — 41% year-over-year — Under Armour has projected a drop of up to 25% in revenue in the second half of the year. 
Other Apparel News: 
Kanye West tweeted Adidas and Gap wouldn't give him a board seat, saying "Black board seats matter." Both companies made commitments in June to hire more Black and Latinx employees and have deep partnerships with West and the Yeezy name. West's tweet brought further attention to the fact approximately only 10% of new board seats in 2019 went to Black directors.
After 15 years with Nike, global soccer star Neymar is making the switch to Puma — financials not disclosed. The 28-year-old Paris Saint-Germain forward ended his $100 million Nike deal two years early.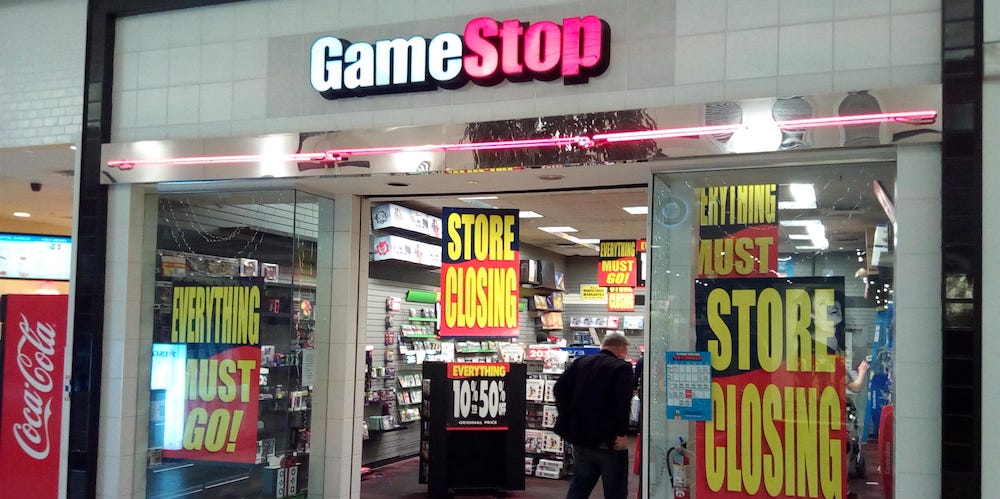 GameStop's second quarter earnings report continued to prove out the growing trend of e-commerce. The retailer reported an 800% increase in online sales.
It was a lone bright spot as GameStop was coming off an underperforming first quarter and didn't meet second quarter analyst expectations. Now, the company has increased the number of stores it's slated to close this year from 300 to up to 450. Even more closures are expected in 2021.
A rapid rise in industry-wide digital sales has increasingly made GameStop's 5,122 global stores obsolete:
2009: Digital sales made up 20% of video game sales.
2018: Digital sales made up 83% of video game sales.
Notable Reports This Week: 
9/15: Manchester United
9/16: Take-Two Interactive (annual meeting of stockholders)
9/17: Nike (annual shareholders meeting)
9/18: Juventus
SPONSORED
Topgolf and Dell Technologies Partner For Innovation and Fun
When sports and live events took a pause, many golfers found themselves without a way to engage in their favorite pastime and many organizations found themselves without a way to engage their customers. Thankfully for these groups, the World Golf Tour (WGT) online gaming platform by Topgolf presented a way to play through.
Read on to learn more about how Topgolf and Dell Technologies are continuing to push the envelope together.