Editor's note: This story has been corrected to show that the William Hill deals had been done by Learfield prior to its merger with IMG College.
As college sports faces a reckoning on athlete compensation, amateur status and a slew of other issues, yet another long-standing NCAA tradition appears to be falling: the shunning of sports betting operators in the college athletics business.
A partnership between the sports betting operator William Hill and University of Nevada, Las Vegas in 2017 and University of Nevada Reno in 2018, along with the recent partnership launch between PointsBet and the University of Colorado, Boulder, have shown that deals between sports betting companies and collegiate athletic departments can exist despite the NCAA's aversion to sports betting.
While companies and experts remain unsure about how many partnerships between athletic departments and sports betting operators could materialize in the near future, they point to a number of factors that make the landscape ripe for more of these deals: the frequency of sports betting partnerships in professional sports, the growing legality of betting on college sports in the U.S., the new ways of approaching responsible gambling education, and the pandemic-induced economic crisis facing athletic departments.
"I think this one has some momentum," said Michael Goldman, a sports marketing professor at the University of San Francisco, of the potential trend of more of these types of deals.
The stage for sports betting operators to secure partnership deals with U.S. leagues was first set in 2015, when daily fantasy sports advertising blossomed, said Brett Abarbanel, the director of research for the UNLV International Gaming Institute. From there, advertising with individual teams and leagues began as well, and the 2018 U.S. supreme court decision to strike down the federal ban on sports gambling opened the door for many individual states to legalize sports betting.
Sports betting operators abroad had already mastered the sponsorship market with professional leagues, said Goldman, and the way to do that in the U.S. is "manage your stakeholders and capture your regulators." That means sports betting operators must "position" themselves to be in the interests of the fans and teams, and use "good-old U.S. lobbying" to break down existing laws that might limit sports betting operations, he said.
In the college space, sports betting operators are beginning to position themselves not only as legal and responsible, but also companies that fans and alumni use.
The process hasn't been quick, however, which could explain why the first new partnership since 2018 is only cropping up now, said Abardanel. But now, the landscape is primed for these partnerships to become more common.
Both William Hill and PointsBet serve as examples of companies looking to position themselves as a positive force in their local sports markets, and particularly in college sports.
The 2017 William Hill deal began when a Learfield employee at UNLV reached out to an old friend named Michael Grodsky, who serves as William Hill's vice president for marketing in Nevada. "I've never responded to an email that quickly, saying we'd love to figure it out," said Grodsky about securing a partnership with UNLV.
It was the first time the company had discussed a partnership with a college athletic department, Grodsky said, but certainly not the last — in 2018, the sports betting operator secured a similar partnership with University of Nevada, Reno.
Learfield IMG College brokered the PointsBet deal, while Learfield brokered the William Hill deals prior to its completed merger with IMG College in 2018. In a statement, the college said it worked with athletic departments to consider "those brands and categories that align with the goals and objectives of the universities." Beau Orth, the Learfield employee who worked on the UNLV deal, was not immediately available for comment.
The deals with Nevada schools particularly invigorated William Hill because of the way they were centered around the Nevada community. "That was really exciting for us, because both universities are so vital to our state," Grodsky said. "We take pride in that."
The most important way to gauge the worth of a sponsorship deal on the sponsors' side is to monitor whether the deal rakes in more customers, Goldman noted. While Grodsky didn't specify, he did say that William Hill is very happy with their partnerships. And given that college sports betting has been legal in Nevada for a while, it isn't surprising that this deal would help William Hill make headway in a crowded sportsbook landscape.
"Because it's getting so competitive, we now want to take advantage of the marketing and communication assets that exist to get in front of our competitors," Goldman said of the need for sports betting operators in the U.S. to develop partnerships.
It took a couple years, but the William Hill deals don't stand alone anymore. Like William Hill's deals, PointsBet partnered with a university that's in its new offices' hometown to establish itself as a local sports betting leader.
"We're optimistic and happy to be, kind of, Colorado's true hometown sportsbook," said PointsBet Chief Commercial Officer Eric Foote.
The PointsBet deal, however, goes beyond signage and other traditional advertising components, Foote said. It will provide educational funding for the school to both build a pipeline for CU Boulder students to secure jobs at PointsBet and to teach students about responsible gaming.
"We're a tech company at heart," Foote said. "Creating this avenue and this pipeline of potential employee and employee relations for us was significant. The foundation of the deal is based upon that." He added that he believes this deal could serve as a future model for other universities to incorporate education regarding responsible gaming and a hiring pipeline into a sports betting partnership.
One of the major obstacles sports betting operators and college athletic departments both face when considering working together is the ethical optics, given that college athletes are still considered "amateurs" and because the NCAA has historically frowned upon sports betting, said Abarbanel.
Goldman noted that a key concern with these deals is whether match fixing could weasel its way into college sports, especially given that athletes are particularly vulnerable given their age and the fact that they don't make money from playing. That could make them more inclined to take bribes from game fixing schemes.
But the educational aspect of the PointsBet partnership could mitigate some of that ethical concern as both a way for sports betting operators to train students with useful job skills and provide education that counters unhealthy sports betting habits, Abarbanel said.
The NCAA did not immediately respond to requests for comment regarding the PointsBet deal. But the governing body has historically taken a clear against athletes and staff engaging in any form of sports gambling, and have recently had to relax rules against holding championship contests in states where betting on college sports is legal.
"The NCAA has been very quiet … as they consider the landscape facing them," Goldman noted.
While Grodsky didn't comment specifically on the possibility of William Hill striking future deals with other universities, Foote noted that in states PointsBet is currently operating, like Louisiana or Kansas, "there are opportunities."
While the relaxing of regulations, new ways to approach ethics, and a clear market for sports betting operators to promote their products may all contribute to a growing number of sports betting – athletic department partnerships, perhaps the pandemic is the catalyst that will push more of these deals into fruition.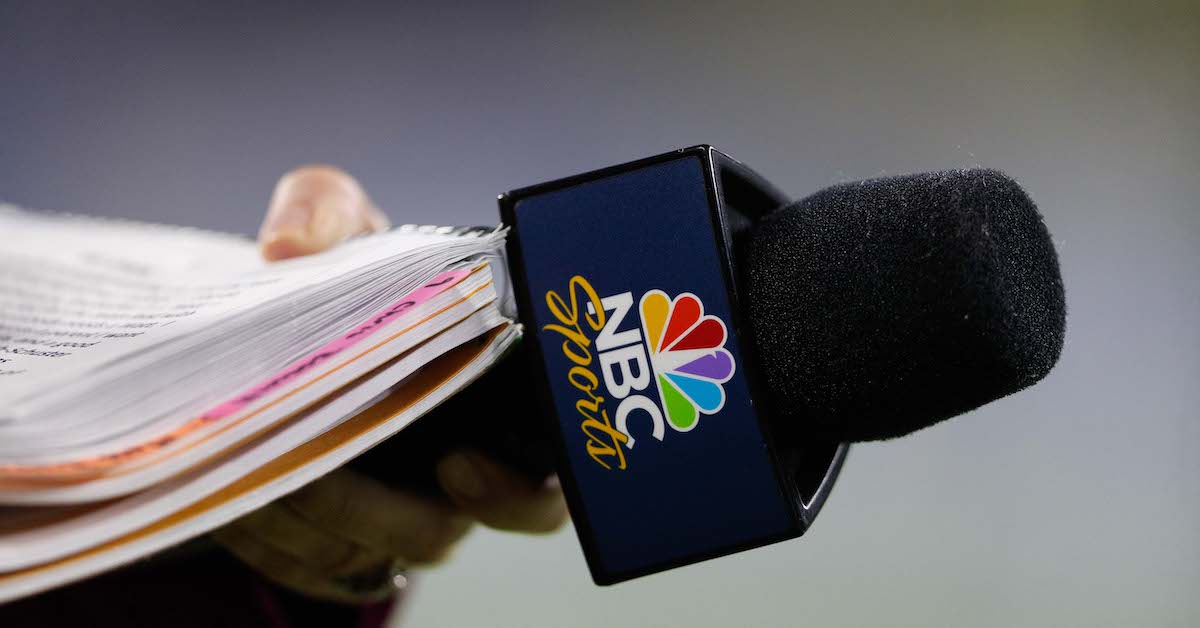 Both Abardanel and Goldman agreed that the pandemic economic crisis is a top reason why athletic departments may be more open to these deals.
That certainly was the case for the University of Colorado, who noted in their press release that the deal provided a "financial boost for CU Athletics during a time when athletic department budgets nationwide are stressed by the COVID-19 pandemic."
"I certainly expect that we will see more" partnerships, Abarbanel said. But she conceded that in general, she isn't sure how common these deals will be. "I don't think I have a very good answer for you."