NBC Sports pays the least and gets the most under the NFL's current TV deals.
As the league's media rights negotiations reach the two-minute warning, NBC may have to fork over the biggest rights increase if it wants to retain "Sunday Night Football," sources tell Front Office Sports.
Under current rights deals signed nearly a decade ago, NBC pays $950 million a year for SNF. That's less than half of the $2 billion ESPN shells out for "Monday Night Football" annually.
It's also less than the $1.1 billion and $1 billion that Fox Sports and CBS Sports pay for their respective Sunday afternoon game packages. It's not that far off from the $650 million a year that Fox pays for non-exclusive rights to "Thursday Night Football," which it shares with NFL Network and Amazon Prime/Twitch.
But NBC is going to have to reach deep into its pockets if it wants to keep SNF, warns media analyst Rich Greenfield at LightShed Partners. He projects the league will want a 100%-plus increase in rights fees that could reach well over $2 billion per year.
"I'm highly confident the largest increase that will be borne will be NBC. Over 100%," Greenfield predicted. "It is the most absurdly underpriced package that the NFL has. Highest ratings. Low-cost."
The Peacock's sweet deal with the NFL over the last decade has long been the envy of its network rivals.
As the rights holder for the NFL's flagship prime-time game, NBC is the only TV partner with "flexible scheduling." That allows it to swap out inferior games for better matchups during Weeks 5-17. To rub salt in the wound, NBC is allowed to pluck those games from Fox and CBS's Sunday game schedules, although both rivals pay more for NFL rights.
Just ask Fox and CBS executives, who've had to simmer in silence while NBC picked off some of their best games. Or ESPN executives, who are stuck with lackluster late-season games on MNF while SNF gets the best matchups.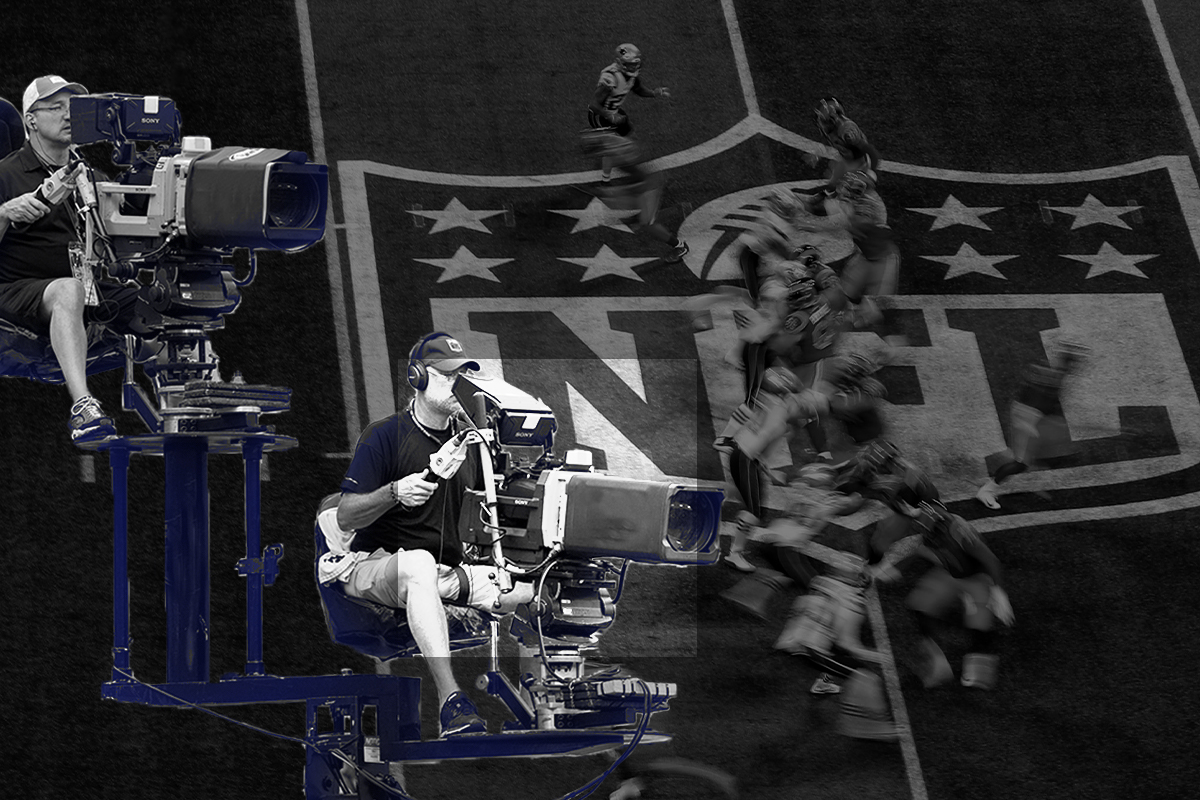 To its credit, NBC has delivered big-time for the NFL. The network's SNF franchise has ranked as the No. 1 TV show in prime time for a record 10 years in a row. The pregame "Football Night in America" has reigned as the most-watched studio show for 15 straight years.
NBC's SNF broadcast crew of Al Michaels, Cris Collinsworth, and Michele Tafoya are arguably the best in the business. NBC's 2015 telecast of Super Bowl XLIX was the most-watched show in U.S. TV history, averaging 114.4 million viewers.
The NFL and NBC both declined to comment on rights negotiations. But during a press call in January, NBC Sports Chairman Pete Bevacqua made clear he wants to keep SNF.
"We've been fortunate enough to have the No. 1 show on prime-time television now for hopefully 10 years in a row. We all know what a great property the NFL is," Bevacqua said. "So it is an absolute priority for us to retain our partnership with the NFL, 100%."
After two straight seasons of 5% increases, the NFL's average game audiences dropped 8% during the 2020 season. This month's Super Bowl drew its lowest TV-only audience in 15 years.
But the NFL still dwarfs other sports leagues when it comes to viewers and advertiser value.
The NFL is poised for a windfall in the current negotiations. The league wants its new broadcast deals in place by the beginning of its new year on March 17. Among other predictions by Greenfield:
— Sliding Scale: The league won't ask all its TV partners for the same level of rights increases, said Greenfield. The networks with the most-watched Sunday packages — NBC, Fox, and CBS — will pay the most. But ESPN and Fox will likely get away with lower increases for MNF and TNF, which don't draw the same audiences.
"I think you should think about increases on Sunday packages being over 100%. I think you should think about all the others being substantially less than that."
— Whither TNF?: Fox has made it clear it wants out of TNF. NBC, CBS, and ESPN are not interested, either. So Greenfield's sticking by his prediction that Amazon ends up with TNF, even if the tech giant has to share it with the league's own NFL Network as well as local broadcasters.
Said Greenfield: "I feel increasingly confident that Amazon is going to try to play. Look, if I'm the NFL, I need to get digital bidders. The future of sports broadcasting is not going to be linear TV. You need to get the digital players involved. So I think this is a relatively obvious path for the NFL to bring in new linear TV bidders."
— Time's up for Sunday Ticket. Similar to Fox and TNF, AT&T's DirecTV probably won't renew its deal for "Sunday Ticket," which cost subscribers between $295 and $395 during the 2020 season.
The Walt Disney Co. would ideally like to have both MNF and Sunday Ticket, according to Greenfield. He can see Disney bundling Sunday Ticket together with its ESPN+ and Hulu Live streaming platforms.
"Imagine the scenario where, in order to get Sunday Ticket, you have to be a subscriber to Hulu Live, and you have to take ESPN+. You take a bundle. If you're a bundled subscriber of ESPN+ and Hulu Live, you can then pay a $300 premium for Sunday Ticket.
"That would be a very strategic and bold move for The Walt Disney Co.," noted Greenfield. "Or you have to be a Triple-Play Disney bundle: Disney+, ESPN+, and Hulu. And then you can buy Sunday Ticket. I could see there being ways they tie this [in] to reduce churn of their other products."
ESPN's current MNF deal expires after the 2021 season, while the others lapse after the 2022 season. But the NFL wants to finalize all of its media rights for the next decade over the next couple of weeks.
Already battered by losses from the COVID-19 pandemic, it will be difficult if not impossible for the NFL's TV partners to make money on future deals.
But the alternative of an NFL-less schedule is worse. Nobody knows that better than CBS and NBC, which wandered in the media wilderness after losing their NFL TV packages in the late 1990s and early 2000s.
The "entire economic model" of legacy TV networks is premised on offering live NFL games, noted Greenfield.
"It's going to be worse without the NFL than overpaying for it."