On a normal Saturday evening in July, the outfield at the Richmond Flying Squirrels' stadium would be occupied by fielders and the stands filled with fans. But because the entire minor league baseball season was canceled due to COVID-19, Saturday nights at The Diamond look quite different: the seats remain empty, and fans sit scattered across the field watching movies ranging from Shrek to Remember the Titans.
The Flying Squirrels made about six thousand dollars in food and drinks sales during a recent movie night, said Vice President and Chief Operating Officer Todd Parnell. But the revenue was slim compared to what the team is used to this time of year.
"If we had a home game scheduled that night, we would have done 15 times that," Parnell said.
As Major League Baseball scrambles to salvage a season already roiled by a two team COVID-19 outbreaks, its minor league counterpart is dealing with the financial fallout of a league's worst-case scenario: a season cancellation.
Minor league teams have lost 90% of their revenue due to the cancelation, according to estimates from Joe Chamberlin, CEO of the West Michigan Whitecaps, and Jason Freier, the CEO of an ownership group that owns the Columbia Fireflies, Fort Wayne TinCaps, and Chattanooga Lookouts. All executives Front Office spoke with for this story said they have been forced to engage in some sort of furlough, lay off or pay cut structure with their countless staff. They've been left to find creative ways to stay afloat — from hosting movie nights in the stadium to lobbying for relief from Congress.
Minor league clubs operate like small businesses: Scattered across the country in small towns, they use local sponsors and make between $3 and $25 million a year, according to MiLB's website. More than half are independently owned. Normally, minor league teams have two main revenue streams: money tied to game days and from subsidies provided by affiliated clubs for player development, which includes player and coaching salaries, said Joel Maxcy, director of sport management at Drexel University.
Teams plan sponsorships, promotions, and other revenue-drivers in September for the following season — so given that COVID-19 initially halted sports in March, teams had already locked down many of their deals and didn't have time to pivot to the new situation. The last time most of these clubs pulled in game day revenue was summer 2019. Even if MiLB returns in April 2021, teams will go 19 months without their main money maker.
"We were rolling," said Parnell of the positive financial situation the Flying Squirrels and Montgomery Biscuits, where he serves as president, were in before the pandemic hit. But on March 12, it was "like the faucet was just turned off."
To make matters worse, plans proposed as part of the negotiations for MLB's player development contract with MiLB teams suggest MLB wants to cut 40 minor league clubs from their major league affiliation. Since the deal could impact scheduling and league affiliation, the financially ailing ball clubs can't plan revenue generators for next season, said Freier. "We had it coming at us from two sides," said Joe Chamberlin, CEO of the West Michigan Whitecaps, a Class A affiliate of the Detroit Tigers.
Teams won't come close to making up the revenue they've lost, but they're still putting on community events to keep relationships with local sponsors and fans – and rake in whatever cash they can. The Flying Squirrels movie nights, for example, have become a twice-weekly community event. The Columbia Fireflies have opened an outdoor restaurant in the ballpark that can serve 100 people.
"We want people to stay connected to our team and our ballpark," Freier said. "We can socially distance in a way that almost no restaurant has the kind of space like a ballpark to do this."
Freier added the TinCaps are selling meal kits and the Lookouts scheduled socially distanced merchandise pickups.
Unfortunately, teams know these events won't make up for lost sponsorships and ticket sales. Parnell said more than 90% of his teams' sponsors were willing to roll over their purchases to next season and many local fans have done the same.
"We've been very open and very raw with people that we deal with ticketwise and sponsorship wise on the battle that we've been facing," Parnell added.
Perhaps the biggest help for minor league teams could come from Congress. Many minor league teams received PPP loans, the government-backed loans issued in April that aimed to keep small businesses afloat for a couple months during the pandemic. All the minor league teams mentioned in this story received loans of varying sizes, according to data from the Small Business Administration. Maxcy said minor league clubs are the type of business the PPP loans were made for.
While helpful, Freier said these loans were nowhere near enough to mitigate the financial losses of the canceled season. "It's really just a drop in the bucket in terms of what people in our industry ultimately need," said Freier. "We're going 19 months without a game." The Lookouts received a PPP loan between $150,000 and $350,000, and the Fireflies and TinCaps both received loans between $350,000 and $1 million, the Small Business Administration data show.
Minor league executives are closely watching to see what relief might be available to them in the coming weeks. Both Freier and Chamberlin said they were rooting for a bill recently proposed in Congress called the RESTART Act, which aims to provide additional loans to the hardest-hit businesses like concert venues and minor league sports teams that rely on large, in-person gatherings for revenue.
Freier emphasized that decisions made in Congress regarding the next stimulus package will be vital for minor league baseball clubs. Last Monday, Senate Republicans proposed a package that would allow for a second round of PPP funding, though the money wouldn't go nearly as far as what was proposed in the RESTART Act. "When you're in this seat you chase every one that you think may be available to you," Chamberlin said.
To be sure, some minor league clubs are already more well positioned than others to weather this storm regardless of relief packages or stadium events. Teams owned by their major league affiliates also are better positioned, Maxcy said. Among independently owned teams, if an ownership group has access to extra cash or personal wealth, doesn't have much debt, or the team plays in a higher division or in a larger town, it's in a better position to survive.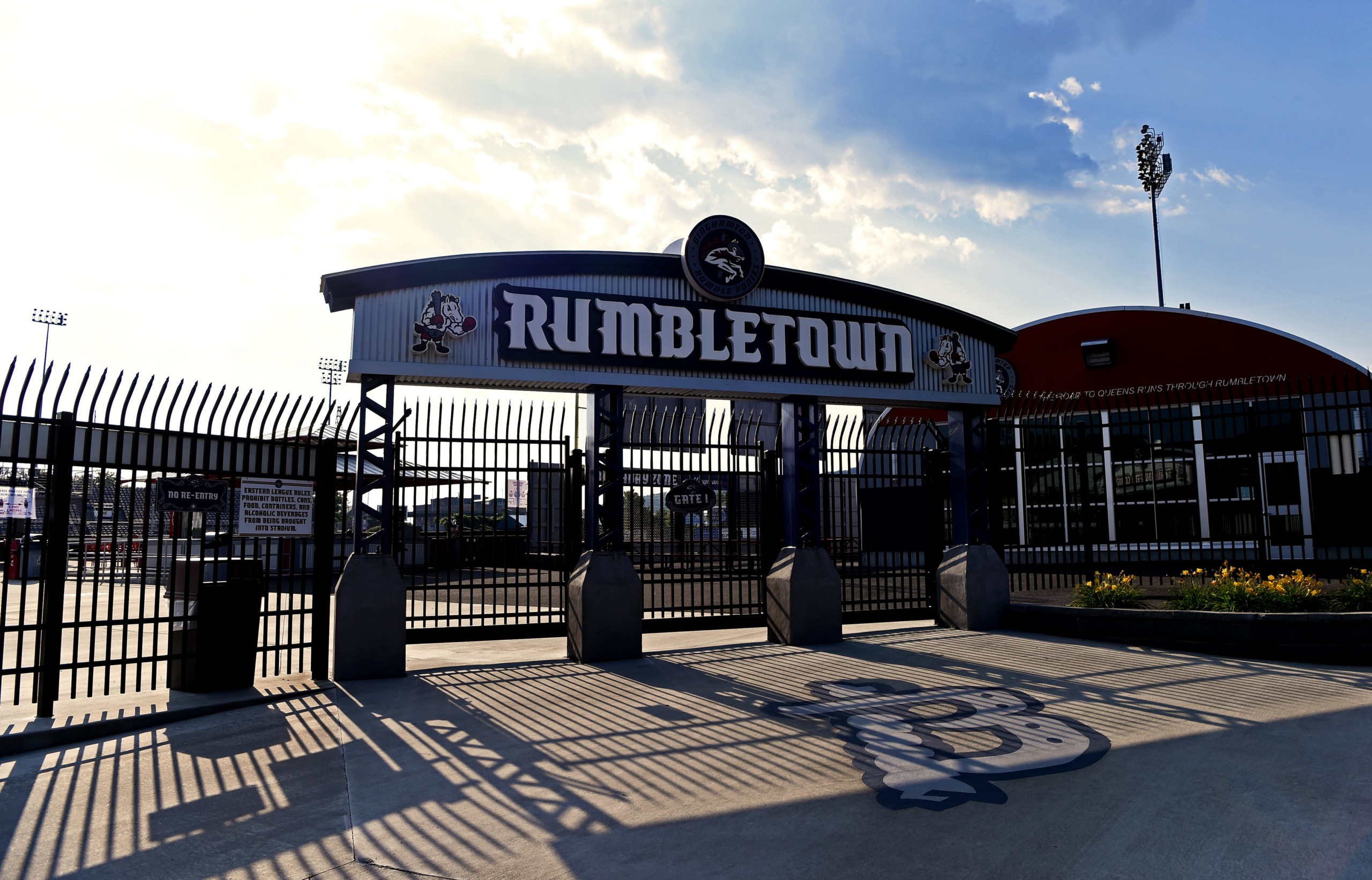 "Even though this is not the kind of flexibility we wanted to demonstrate this year, I think a lot of teams are going to find ways to endure this as best they can," Chamberlin said. "When we get to opening day 2021 — that is going to be a party that you don't want to miss in a lot of minor league ballparks around the country."