Yoga studios have been among the hardest hit part of the fitness community as many around the world have shuttered for good in recent months due to the pandemic.
Meanwhile, the yoga-inspired athleisure behemoth Lululemon has remained more than just resilient ahead of its second quarter earnings report due out on Sept. 8. Lululemon used its $1.5 billion of liquidity to purchase interactive home fitness startup Mirror for $500 million in June as its $100 yoga pants remained popular as much of the workforce shifted to working remotely.
"Everything they do is centered around how they are going to communicate and keep in touch with their community," said Sam Poser, an equity research analyst at Susquehanna International Group. "I think that's the reason to [purchase Mirror]. Could the timing have been better given the crisis? Probably not given that a lot of their consumers' way of shopping is going to change or has already changed. I mean, everything is being done from home."
Lululemon's stock has surged more than 60% since the middle of March to $361.41 on Sept. 4 – and that included a 4.3% dip as a Citigroup analyst questioned its valuation on the last day of trading before the three-day holiday weekend.
Wall Street analysts expect 56 cents per share on revenues of $847.38 million, per Nasdaq.com contributor Richard Saintvilus. That'd be about a 4% drop in revenue over the same quarter in 2019, but not nearly as precipitous as the 17% year-over-year drop Lululemon had last quarter.
All of Lululemon's stores in North America, Europe and several Asian markets were closed for much of its first quarter due to the coronavirus.
Poser said that while many of the company's stores were shuttered for a time this year, Lululemon's brand allowed the Vancouver-based company to persevere as consumers shifted to online purchases.
"If you use their website, it has a similar kind of feel to the store message," Poser said. "There are some brands and you go to their websites and it looks and feels nothing like their stores. Lulu does the best job at that. It's probably the best out there. It's product, engagement and process, and if you take any one of those out, the whole thing collapses."
Lululemon saw a 50.5% increase in web traffic from March through July compared to the same span in 2019, according to SimilarWeb.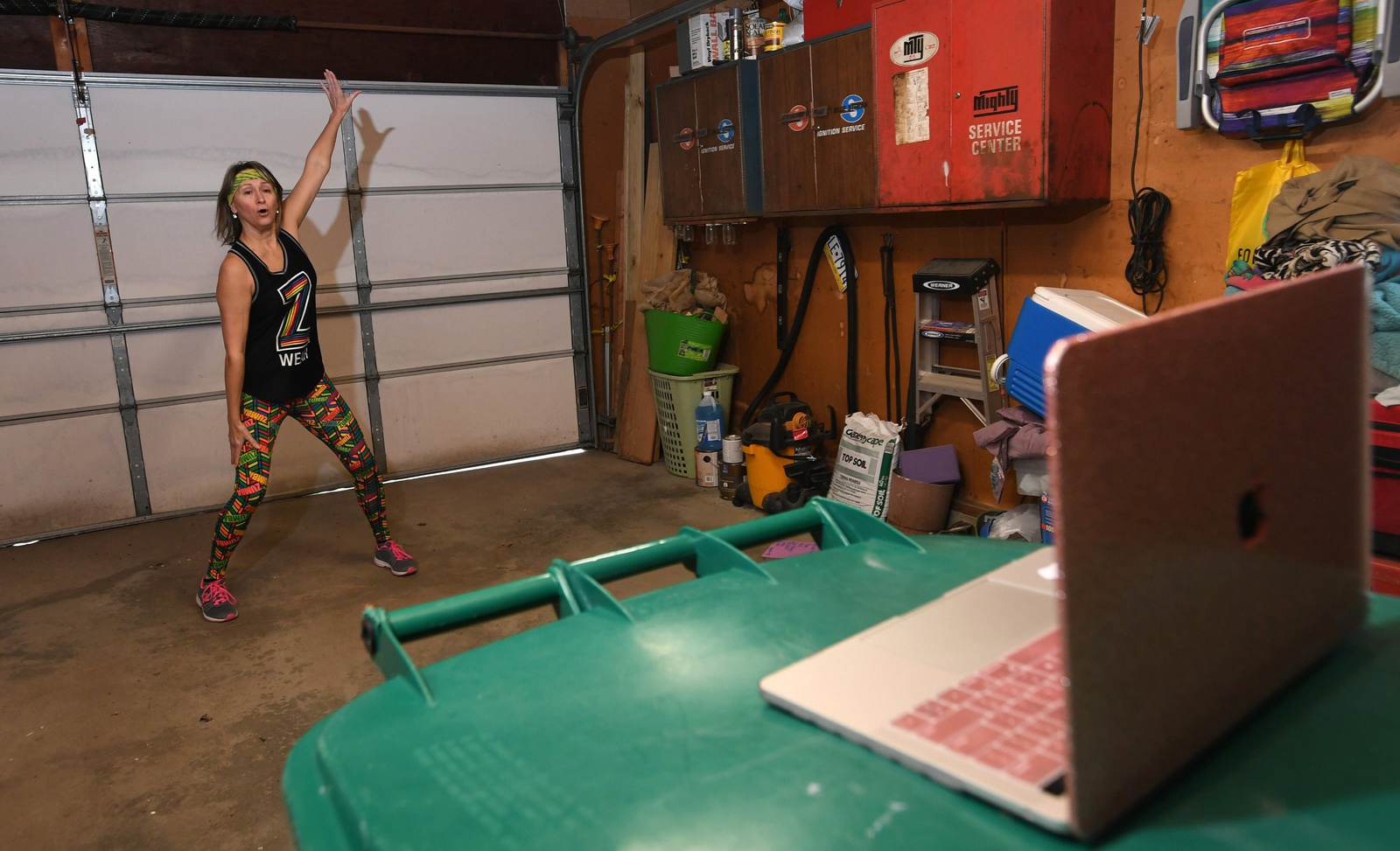 The top 10 athleisure sites — a group that also includes Nike, Alo Yoga and Gymshark — saw 1.5 times more traffic than the same three-month span a year prior.
Subscription-based Mirror isn't expected to be a driver of revenue for Lululemon in the near term as the company integrates the home gym into its "sweatlife" community.
At first, that'll be done by having the Mirror trainers become brand ambassadors, but Poser thinks there could be a virtual dressing room in the offing.
Calvin McDonald was tapped as CEO of Lululemon in 2018 after serving as the top exec at Sephora, the beauty supply chain that allows consumers to try on makeup virtually via smartphone apps.
"The Mirror comes with a camera, so they could do that," Poser said. "Do you really want to get into a fitting room and trust everything is cleaned or try on something somebody else has tried on [during a pandemic]?
"It's not going to happen immediately, but they're going to take the Mirror where all the trainers will already be wearing Lulu and you'll be able to say, 'I like what they're wearing.' You'd be able to click on it on the screen and look to see how you'd look in that outfit. Then you could buy it."