The most important front office post in the NFL this season bears a title that didn't even exist last year: infection control officer.
With the sports world still reeling from the COVID-19 pandemic, the NFL mandated all 32 clubs name an ICO well before the kickoff of the 2020 season.
These ICOs have played a vital role in player safety since NFL teams began reporting to training camps.
They oversee each club's infection disease response team, which handles things like sanitizing equipment inside and outside their facilities.
They're educators constantly teaching and reminding young athletes that anybody can catch the disease. They serve as the first point of contact for any player, coach, or front office member displaying symptoms of the coronavirus. And they're the last line of defense as the NFL tries to create 32 mini-bubbles.
One ICO and his family have already tested positive for the coronavirus: Eric Sugarman of the Minnesota Vikings. The team said Sugarman would continue to "virtually" fulfill his role.
"As I sit here in quarantine, it is clear this virus does not discriminate," Sugarman said after testing positive. "It should continue to be taken seriously. I encourage people to take the necessary precautions and follow guidelines that have been established nationally and locally."
The new ICO position has become increasingly important, according to Andrew Brandt, former vice president of the Green Bay Packers-turned columnist for MMQB and director of Villanova University's Moorad Center.
"It is a position we never contemplated a year ago and now perhaps the most important position on the team," Brandt said. "They are dealing with a highly virulent and highly transmissible disease in an environment of close contact and dozens of people. There will be challenges with testing, treatment, and tracing; this person must show vital leadership."
The stakes are high for America's most popular sports league with roughly $16 billion in annual revenue as it nears its Sep. 10 kickoff date.
Football is a contact sport. Players breathe, sweat, and even bleed on each other. The rapid spread of the virus through a single NFL locker room could kickstart a domino effect that brings down the entire 2020 season.
No NFL club wants an outbreak like MLB's Miami Marlins. There's also the possible legal implications from the coronavirus. In 2015, former NFL kicker Lawrence Tynes sued the Tampa Bay Buccaneers for $20 million, alleging unsanitary conditions at the team's training facility led to a staph infection that ended his career.
The changes were obvious at this summer's training camps. Forget the scenes of sweating players sharing water bottles and towels.
"There's no more squirting water in a guy's mouth," said Kansas City Chiefs ICO Rick Burkholder during a Zoom call with reporters. "It's now all individual bottles. There's no more towel sharing."
The ICO position was created this spring as the league and NFL Players Association agreed on new protocols to try to safely conduct the 2020 season.
Many ICO's wear dual hats.
The Chiefs gave the job to Burkholder, the club's vice president of medicine and performance. Similar to Sugarman, the Chicago Bears Head Athletic Trainer Andre Tucker serves as ICO. Ditto for Indianapolis Colts Head Athletic Trainer Dave Hammer, who also took on the ICO role.
The cuts, scrapes, and wounds that are part of an NFL player's life provide an instant passageway for pathogens. So the NFL worked with Duke University's School of Medicine to create an infection control manual distributed to all 32 teams.
Dr. Deverick Anderson, director of the Duke Infection Control Outreach Network program for infection prevention in the NFL, warns the physical contact between football players makes them more susceptible to infection.
"In a place like a school classroom, flu and other bugs spread easily, but when you also have the kind of physical contact inherent in football, infections can be even more contagious," Anderson said in a statement.
Among the dozens of best practice recommendations:
-Discouraging cosmetic body shaving, which creates a ready environment for infection.
-Mandating post-practice showers to reduce player-to-player bacterial transmission.
-Encouraging frequent hand washing and providing numerous washing and disinfectant gel stations.
The strategy appears to be working so far. From Aug. 21-29, the NFL administered 58,621 tests to 8,739 players and team personnel. There were only four new confirmed positives among players and six among other personnel. During the previous week's testing period, zero players tested positive.
The NFL has extended daily coronavirus testing through Sep. 5. But what happens when the season starts, asks Matt Fairhurst, chief executive of Skedulo, whose company is involved in the testing process.
"Will the league spread out testing to every other day or twice a week, as previously has been reported?" Fairhurst asked. "If that's the case and someone — whether it's a player, coach or other personnel — contracts COVID-19, the likelihood of a larger outbreak increases."
Best practice manuals are one thing. But it's ultimately up to the NFL teams to educate players. That's where the ICOs come in.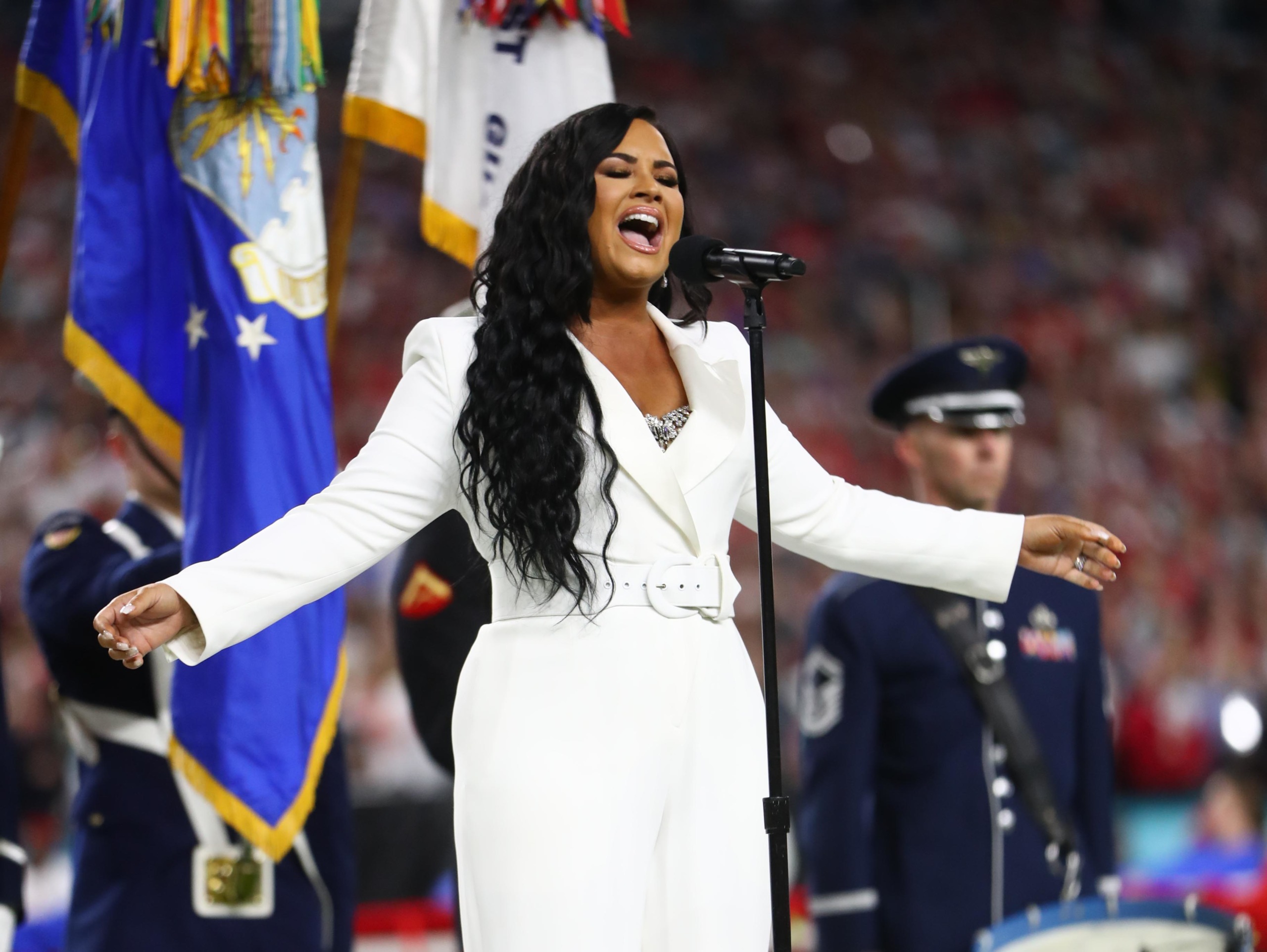 They educate players and reinforce those lessons by placing directions and warning signs on practice fields and in training facilities. Worst-case scenario, they talk to players, and their families, if somebody tests positive.
"For me, the biggest part is education. Because the unknown can be scary," Bears ICO Tucker said during a conference call with reporters this summer.
NFL executives realize there's no one-size-fits-all approach to the challenge and that their coronavirus prevention approach must take in the size and layout of team facilities.
The Bears are fortunate in that they recently expanded and renovated team headquarters at Halas Hall, General Manager Ryan Pace told reporters.
The extra square footage at the team's Lake Forest, Ill., facility made it easier to implement a "farther, fewer, safer" social distancing policy.
"We understand no one can eliminate all risk. It's about mitigating risk. We feel like we're doing that," Pace said.
Tucker, meanwhile, has instituted a daily screening process for anybody entering Halas Hall.
All players, coaches, and team personnel must pass two temperature checks, and fill out a screening questionnaire, before being issued a color-coded day pass to the property.
Then they check in at a BioReference trailer, which features five testing bays. That process takes about 5-10 minutes. If they're cleared, they head to a player's entrance featuring "touchless entry." The players simply swipe their passes to open the doors, then put on protective gear like masks and gloves. Their temperature is checked a third time via a "thermal" face recognition scanner to make sure their temperature is below 100.4 F.
On the practice field, the Bears are giving players the option of wearing face shields designed by league sponsor Oakley.
Inside Halas Hall, there are no more buffets at the cafeteria. Food choices are individually wrapped and served to-go.
The Bears built out a second, separate weight room within the Walter Payton Center to create more social distancing. Each player gets their own equipment, according to Tucker. The club limits the number of players working out in each weight room to a maximum of 15.
There's social distancing inside locker rooms too. The club converted the former players lounge into a second locker room. Inside shower areas, the Bears disabled every other showerhead to space out players. The club even installed plexiglass partitions between urinals. Treatment, rehab sessions, and hydro sessions are now by appointment only.
Under joint treatment protocols agreed to by the NFL and NFLPA, individuals who test positive are immediately isolated, barred from club facilities, and not allowed to travel with the team.
Yes, the Bears prefer players stay home during their off-hours. But the team won't issue specific guidelines on where players can and cannot go.
Tucker has simple advice to Bears players who want to get out and about. Take a deep breath and ask yourself: Is the risk worth the reward?
"Trust your gut. If you're hesitant about it, don't do it," Tucker said.